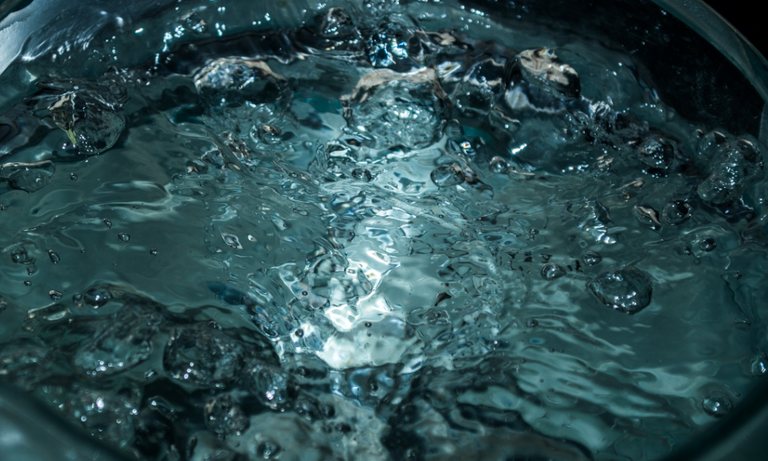 Time to quiet noises down
These last few days have been a bit heavy. It took me a while to extract the message of the Runes today and also write this, I've been feeling as if the world was holding its breath in anticipation for something and, considering the Solar Eclipse that will take place in a few hours, I'm not surprised by the difficulty, although it does make me uncomfortable. I haven't been able to meditate properly, my dreams have been quite vague, my concentration has been all over the place, so as soon as I publish this article, I'll take some time to walk as I've been at home for days.
I understand all of this as an element of the global transformation that we're experiencing as a species, change is always noisy and messy at first; many things are happening at the same time and even if we're not aware of the news or connected with the process of other people, we still feel the chaos and there's no point in trying to deny or resist it. Fortunately, in my case it doesn't have to do with disquietude, melancholy or fear, just a certain distraction. As I write this publication I've identified a few things that I've slacked with and which are doubtlessly contributing to my sensation, my need for silence and balance is evident.
Probably many readers are experiencing a similar situation, the only recommendation I can offer is that you review any pending tasks, even the smallest ones. Complete them, close those cycles, then you can dedicate your attention to other larger areas. Noise isn't an homogeneous mass of distortion, but an agglomeration of sounds of various potencies and intensities; if we can't silence the entire phenomenon, the only thing we can do is work on individual dissonances, as insignificant as they may seem. That's what I'll begin to do as soon as I finish this article.
Find what you must and want to do, do it. Don't wait any longer or look for excuses. Every transition opens a path to something new and in novelty we work much better when we don't have to carry the junk of the bygone or recent past. I wish you success in this period.

Tiempo de silenciar ruidos
Estos últimos días han sido un tanto pesados. Hoy me costó un buen rato extraer el mensaje de las Runas y también escribir ésto, he estado sintiendo como si el mundo estuviese aguantando la respiración en espera de algo y, considerado el Eclipse Solar que ocurrirá en algunas horas, no me extraña la dificultad, aunque sí me resulta muy incómoda. No he podido meditar bien, mis sueños han sido sumamente vagos, mi concentración ha estado dispersa, así que tan pronto publique este artículo, me tomaré un tiempo para caminar pues he estado en casa por días.
Todo ésto lo comprendo como un elemento de la transformación global que estamos experimentando como especie, el cambio siempre es ruidoso y confuso al principio; muchas cosas están ocurriendo al mismo tiempo e incluso si no estamos al tanto de las noticias o conectados con los procesos de otras personas, igual sentimos el caos y no tiene punto intentar negarlo o resistirlo. Por fortuna, en mi caso no se trata de desasosiego, melancolía o temor, tan solo cierta distracción. Mientras escribo esta publicación he identificado unas cuentas cosas que he descuidado y que sin duda están contribuyendo a mi sensación, mi necesidad de silencio y equilibrio es evidente.
Probablemente muchos lectores estén pasando por una situación similar, la única recomendación que puedo ofrecerles es que revisen las tareas que tienen pendientes, incluso las más nimias. Complétenlas, cierren esos ciclos, luego pueden dedicarle su atención a otras áreas de mayor alcance. El ruido no es una masa homgénea de distorsión, sino una aglomeración de sonidos de diversas potencias e intensidades; si no podemos silenciar el fenómeno entero, lo único que podemos hacer es trabajar disonancias individuales, por muy insignificantes que parezcan. Eso es lo que comenzaré a hacer de inmediato cuando termine este artículo.
Consigan lo que deben y quieren hacer, háganlo. No esperen más ni busquen excusas. Toda transición abre el sendero a algo nuevo y en la novedad funcionamos mejor cuando no tenemos que cargar con los trastos del pasado lejano o reciente. Les deseo éxito en este período.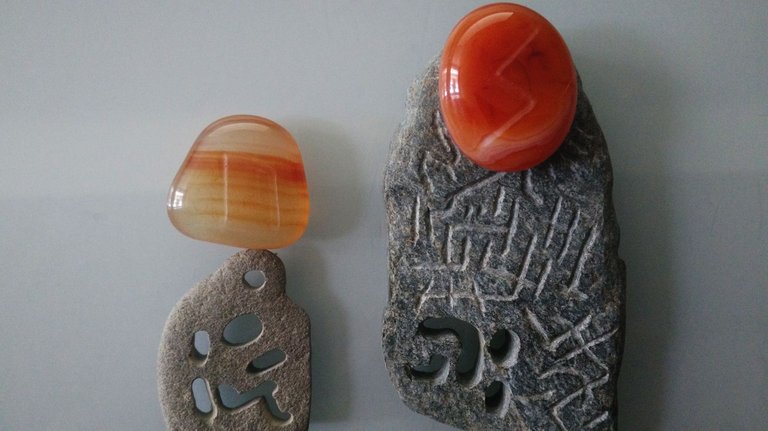 Night Rune: Uruz
Creatures made of stars. Powerful female authority.
Daylight message: Sowelo
Sovereignty, might. You have many reasons to rejoice and a greater capacity to decide than you think, count your blessings and secure for yourself the wellness that you deserve. Out of all perspectives at your disposal, always choose the one that offers you the broader panorama. Reconnect with your childhood, with your ability to have fun, create and play. Find wonder in everyday life, the reality you live in is your doing, behold the beauty of what you have built. Balance your energy, abandon efforts that have already been proven vain, restart activities that bring you satisfaction. It is your prerogative to grant others space in your life and influence over your mind; you can also withdraw them at will. Even in overcast days, the Light of the Sun is a daily certainty, receive it gladly.
Runa nocturna: Uruz
Criaturas hechas de estrellas. Poderosa autoridad femenina.
Mensaje diurno: Sowelo
Soberanía, poder. Tienes muchas razones para alegrarte y mayor capacidad de decisión de la que piensas, cuenta tus bendiciones y garantízate el bienestar que mereces. De todas las perspectivas a tu disposición, elige siempre la que te ofrezca el panorama más amplio. Reconéctate con tu infancia, con tu habilidad de divertirte, crear y jugar. Encuentra maravilla en lo cotidiano, la realidad en la que vives es tu obra, contempla la belleza de lo que has construido. Equilibra tu energía, abandona esfuerzos que ya se han probado vanos, reinicia actividades que te traen satisfacción. Es tu prerrogativa otorgarle a otros espacio en tu vida e influencia sobre tu mente; puedes también retirarlas a voluntad. Incluso en días nublados, la Luz del Sol es una certeza diaria, recíbela con gusto.

This and all of my daily readings are part of my shamanic service to the community and the whole world.
---
Esta y todas las lecturas diarias son parte de mi servicio chamánico a la comunidad y al mundo entero.
---
Para servicios personales / For personal services
drrune#6424 // +584129966082
---