I love a good walk in Nature because they just feel so good. They really lift my spirit on a sunny day which in turn helps me focus on the positive side of life. I was really glad to discover the Pacific Spirit Park as I am incredibly fortunate to have it within reach along with many other unique place like it around Vancouver, each with its own power but with this one I could feel the Ki or flow of energy. This Ki seemed to be flowing like a myriad airborne rivers weaving between and within physical objects like an invisible thread.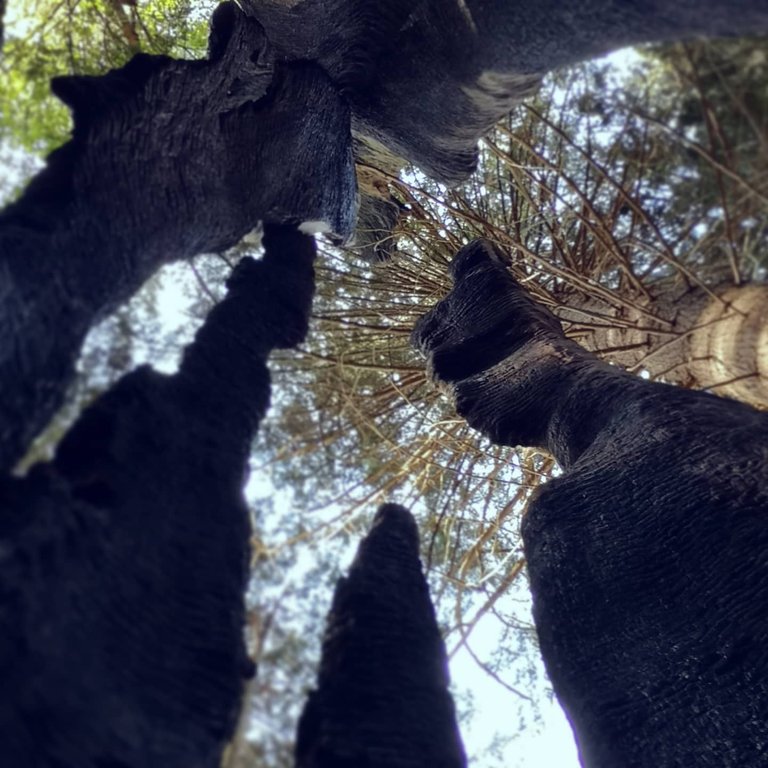 This burnt down tree stump is a monumental work of art, a testament to what an incomparable artist Nature is. It is mindboggling to think that with the wildfire season brought on by climate change, trees will be less and less likely to grow tall.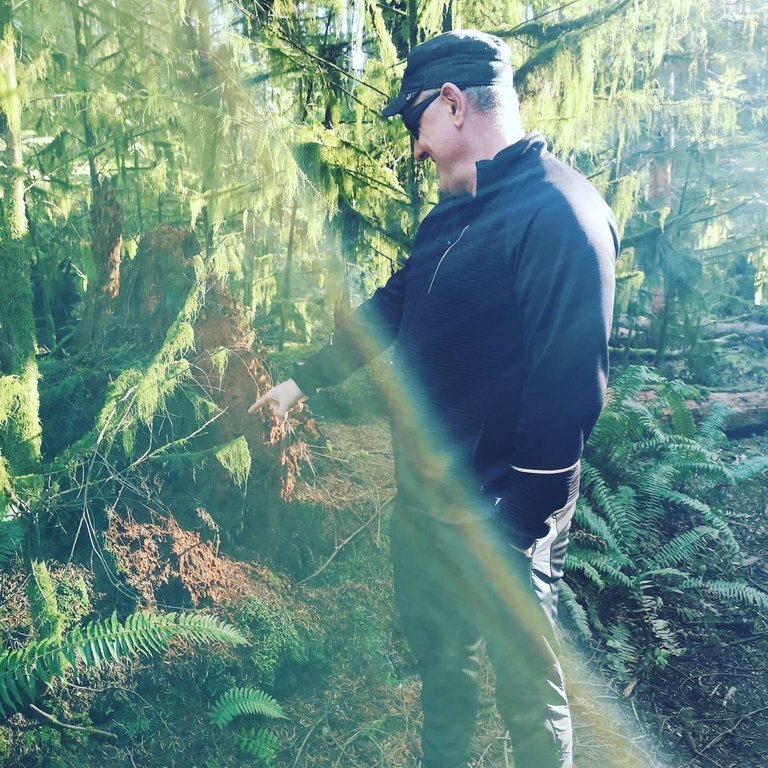 I have to mention my amazing partner in crime Ken who invited me on this trek. He was walking a bit fast, there were so many details to look at, but it makes for improved physical exercise.
I had asked him to pose for me and he said no but then I told him it was just to have a photo of him so he said "sure". He is laughing because of my direction to point again for the pose, as he was doing candidly.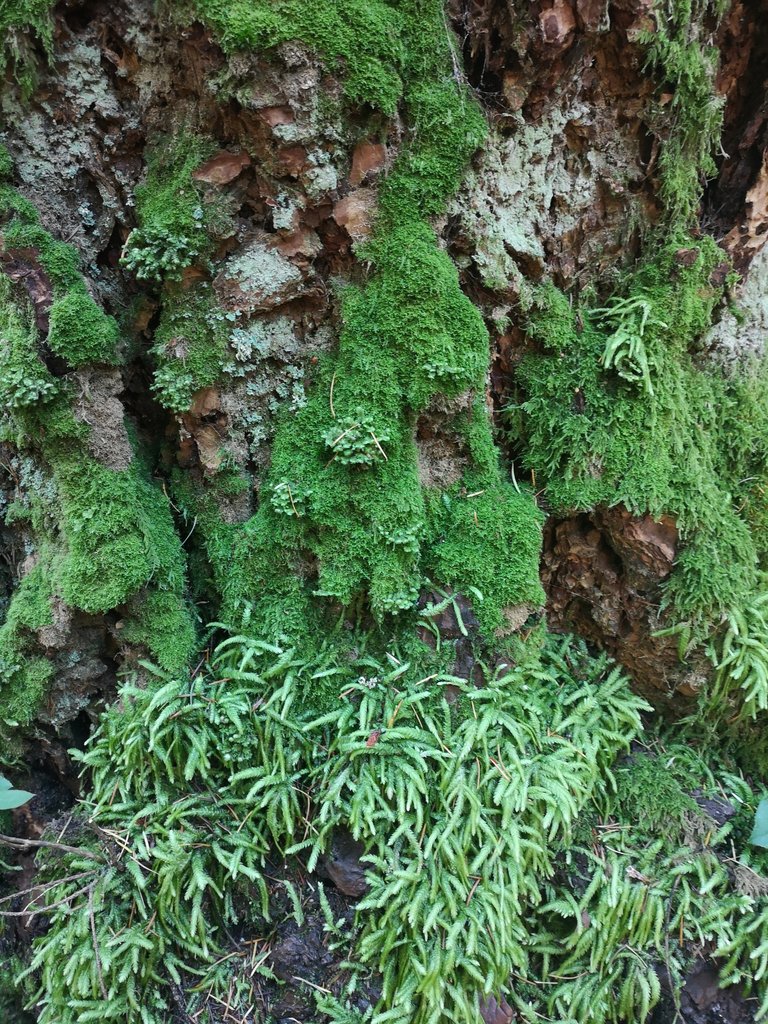 I am a huge fan of moss, I see it as small forests within huge ones and they are so varied in hue and tone. At times, these microscopic gardens contrast with the reddish bark behind and I love to imagine Water Bears crawling within them.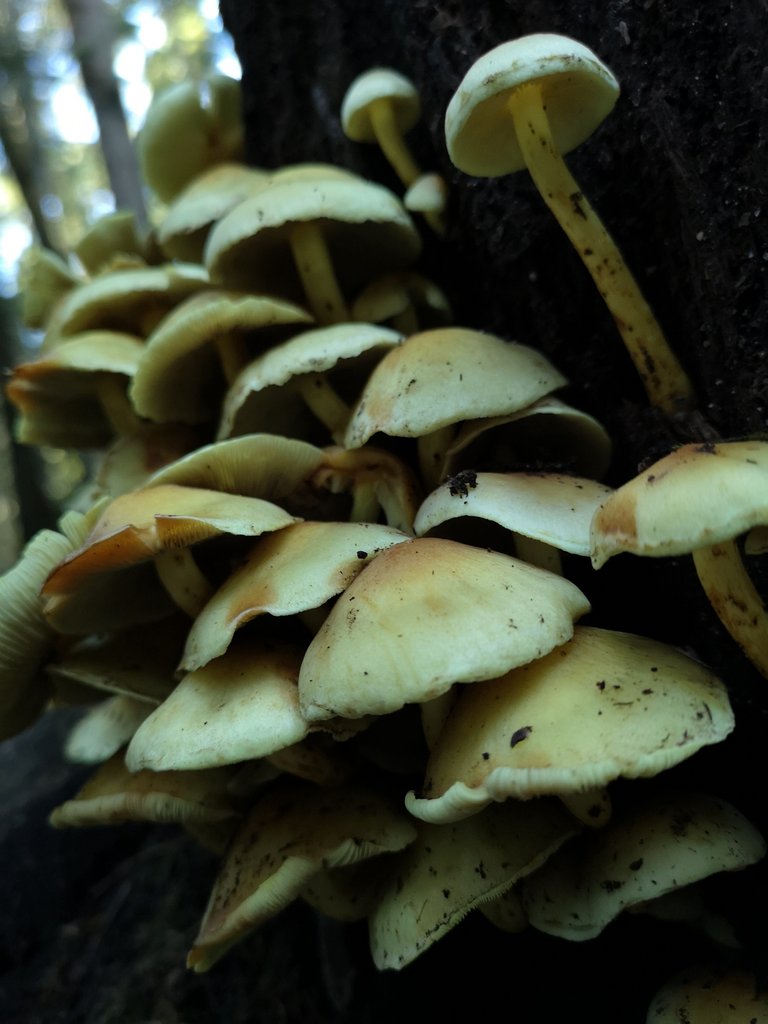 These mushrooms have a lunar appearance and grow in beautiful clusters. I think they are gorgeous right there in their element, the cheerful hikers leaving them alone.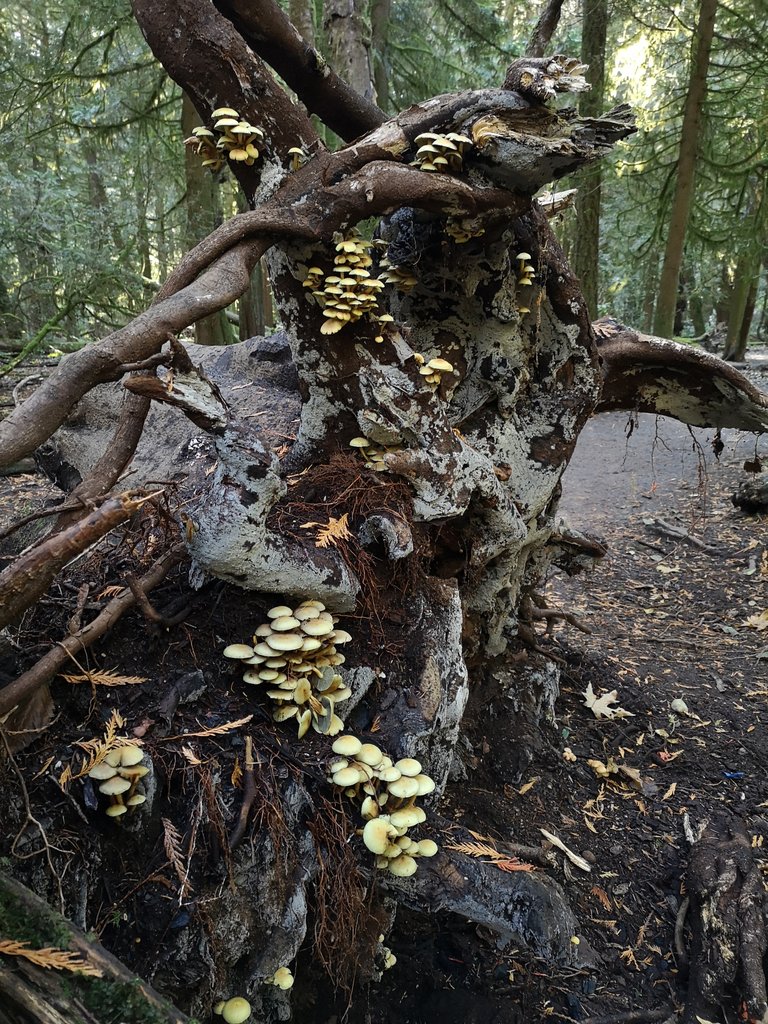 Here they remind me of the fairies from Princess Mononoke which I had the pleasure of watching with my mom not too long ago. I can just hear them make that quick clicking noise.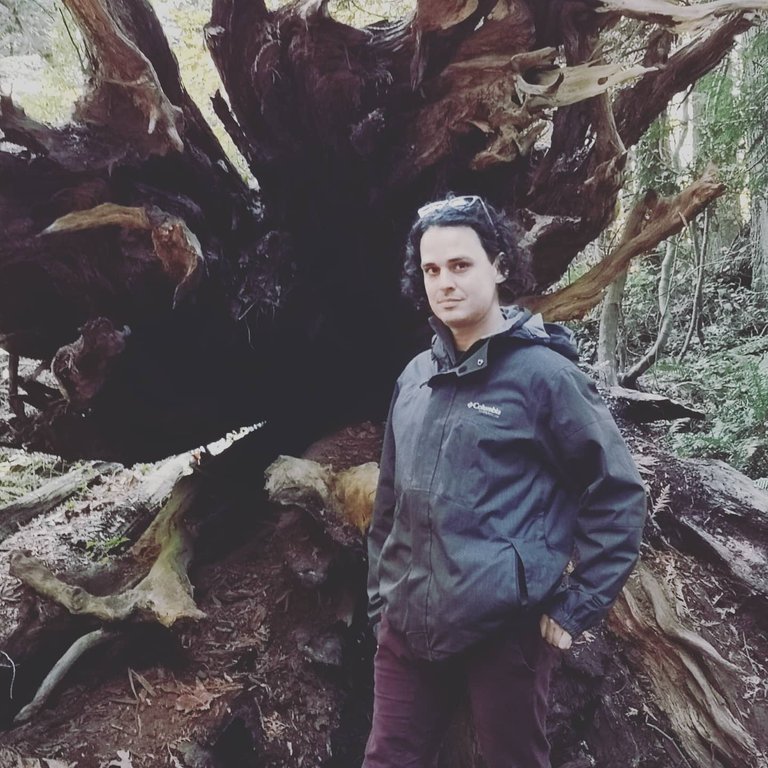 I hope you are finding my content relaxing. I make it so you feel inspired to do whatever YOU can given the different level of restrictions around where you live. Doing what makes you feel good is always worth it. Even the smallest blade of grass in the sidewalk can be worshipped because Nature is all around us. Speaking of, I saw lettuce that was growing between the sidewalk and a cement step last summer in Montréal. I could not believe it, it seemed as though a Chinese mythical lion would come and eat it.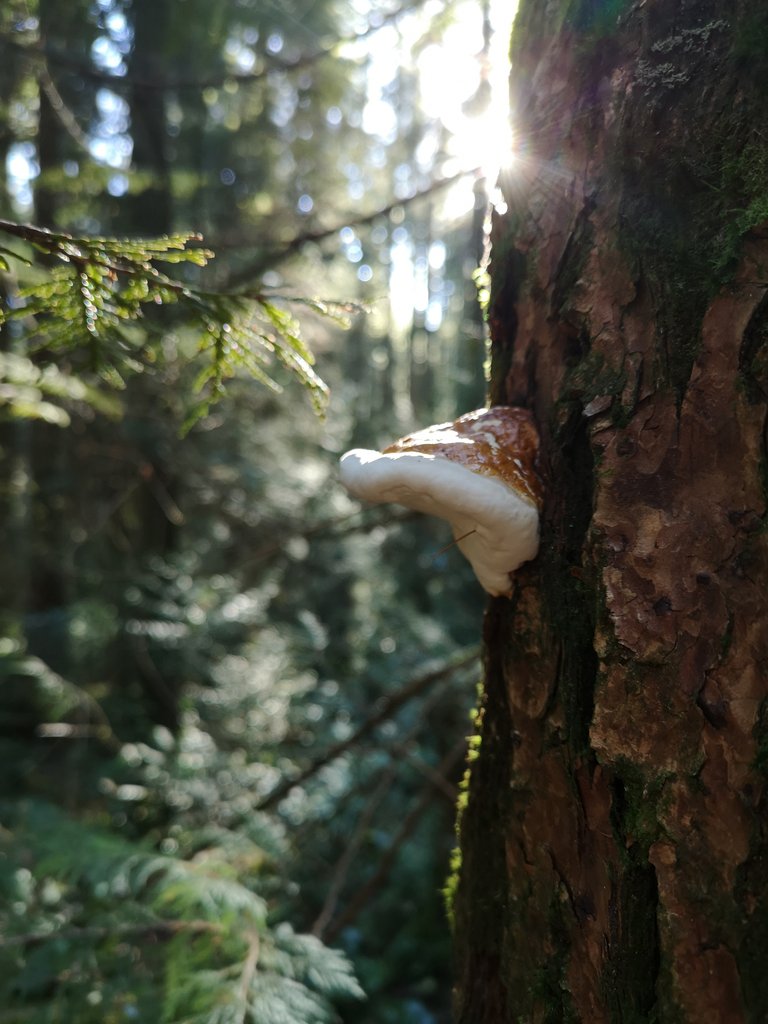 A forest is a rich environment and much like the networks on the blockchain, there is a vibrant underground economy of nutrients, space and immunity related information to fight off pest.
The smells are light, earthy and quenching for the soul and in such a resilient example partially thanks to the ocean air nearby, nothing seems to indicate that you are indeed breathing city air. This sensory layer can not be expressed in words but you can close your eyes and imagine the photosynthesis all around changing the very chemical composition of the air.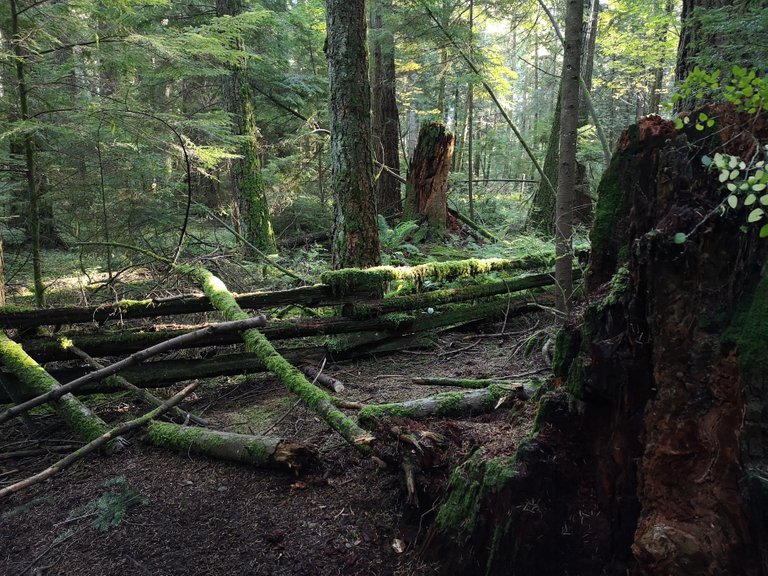 This park is a fish reserve so fences are built around each creek to prevent dogs from getting into them. There is also a whole system for Nature lovers to pick up after their dog with compostable bags and special bins to dispose of this litter in an eco-friendly way.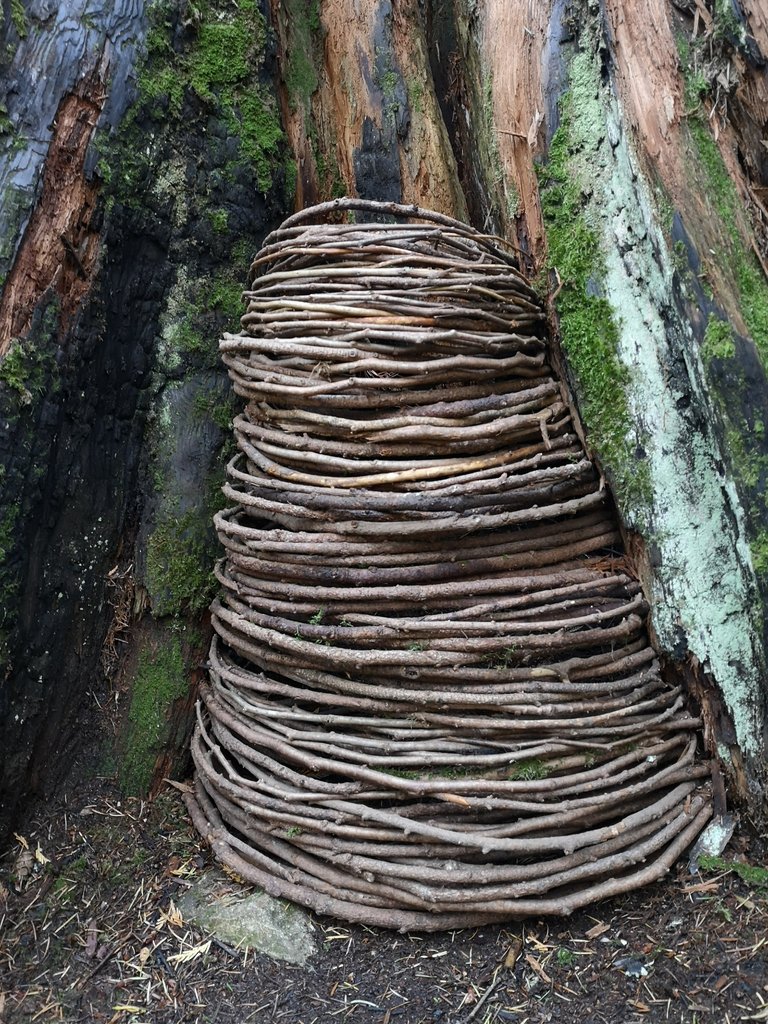 We stumbled upon this beautiful art piece in the style of Ady Goldsworthy's collaboration with Nature.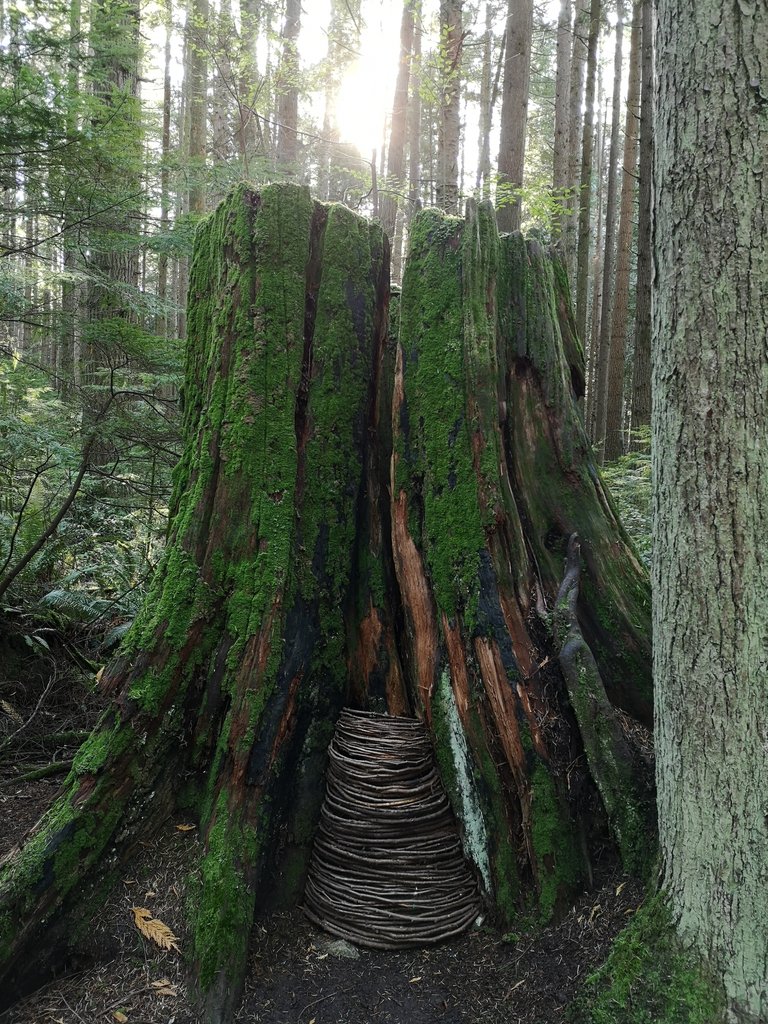 It is an exquisite display of a dialogue showing so much inspiration. It is living art, supernatural in it's way of escaping rational thought. And yet, it helps us find meaning as humans, believing that a harmony with Nature is indeed possible.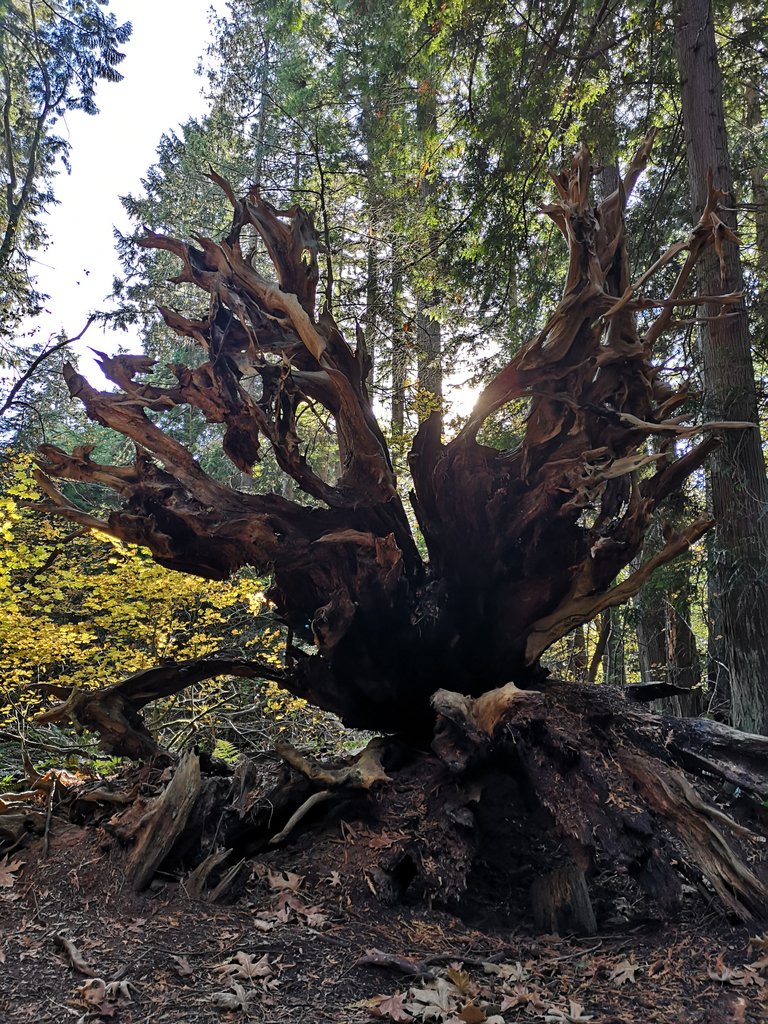 I immediately thought of Giant antlers when I noticed these majestic roots. It resembles a Druidic throne reigning silently over the Park in pure abstract thought. So soon after Halloween, the veil is still thin.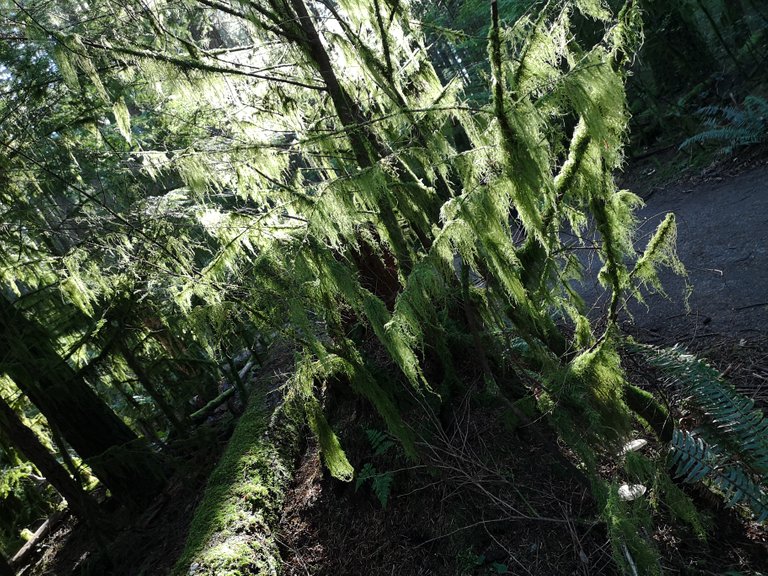 When I see the light glistening through the hanging moss, shining and translucent, I find much inner strength in the beauty.
I imagine a thousand stories unfolding in this romantic setting because the fragility of the green ribbons would resonate with so many beautiful characters. Lost queens, silent elves and foxpeople to name a few.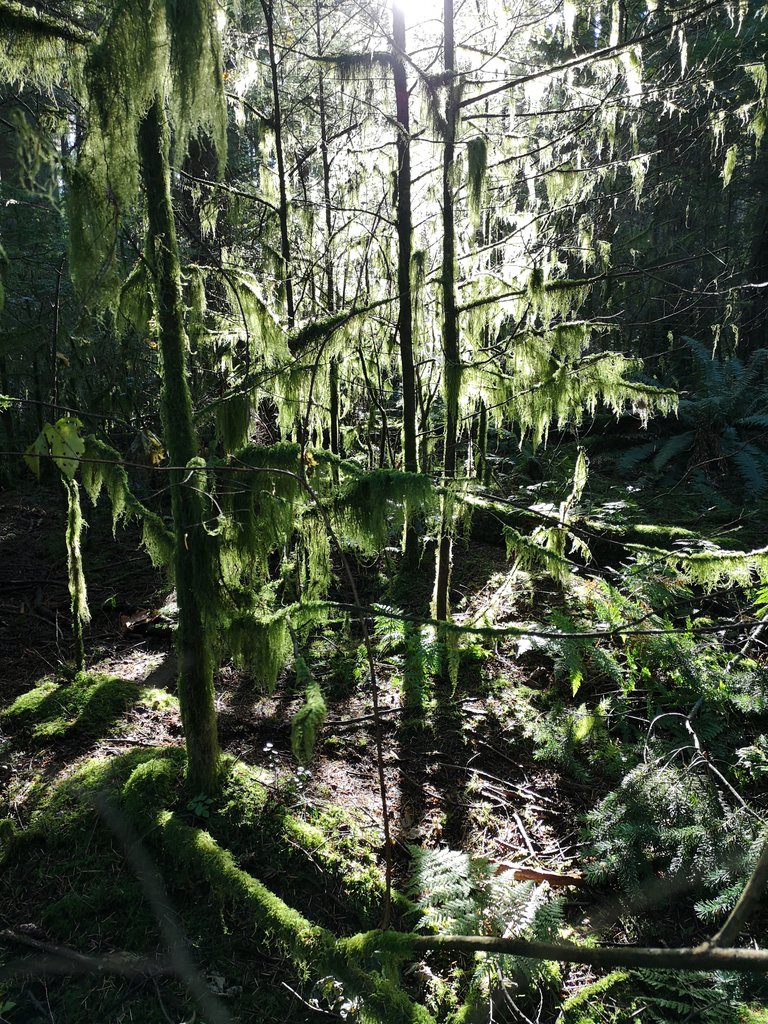 Thank you for joining me on this fantastic journey, I enjoyed sharing my experience with everyone.
If you like content celebrating mother Nature, check out the @Naturalmedicine community, there are always interesting contests and interactive themes which are pinned at the top of the page. You can find us on the PeakD community tab :) make sure to read our guidelines.