Finally the time has come to enjoy the fruits of the garden, or the fruit of our work if you like. It's the sweetest moment of the season, harvesting and enjoying good, healthy and organic vegetables and fruits.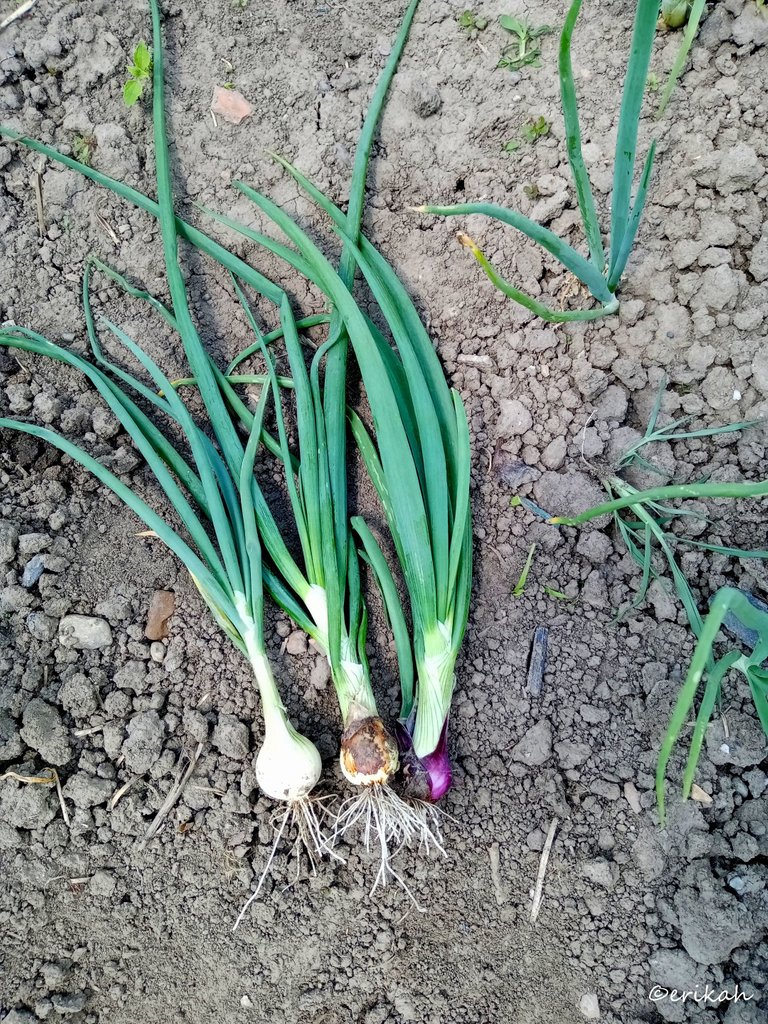 Onion and Garlic
Obviously it's still early, so there's only onion and garlic, but if I want to be precise, only onion as garlic we grow for winter and we don't eat it this early.
Onions are already ok for consumption, but they need to grow more as right now are small.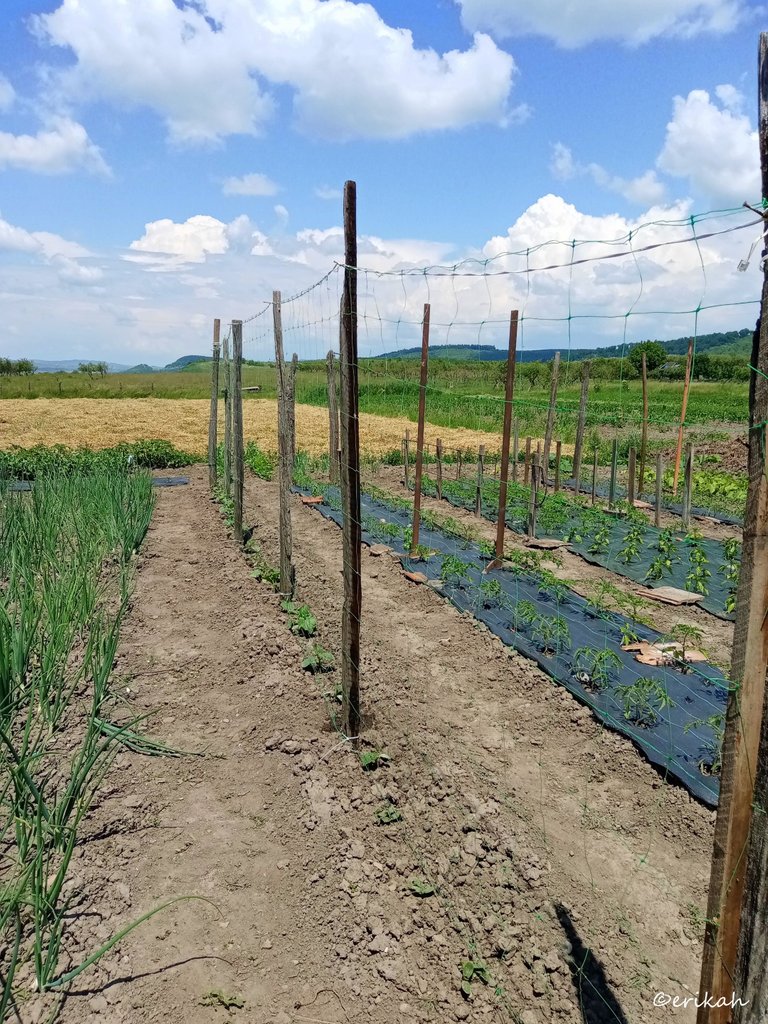 Cucumber
Cucumber seedlings are still tiny, but the poles and the net is ready. We always use a net to help cucumber climb for various reasons. It is easier to keep an eye on the harvest if you see where they are, it is growing faster because it is not sitting in the dark under the leaves and especially not sitting on a wet ground, in case there's too much rain, case in which it is exposed to a lot of diseases.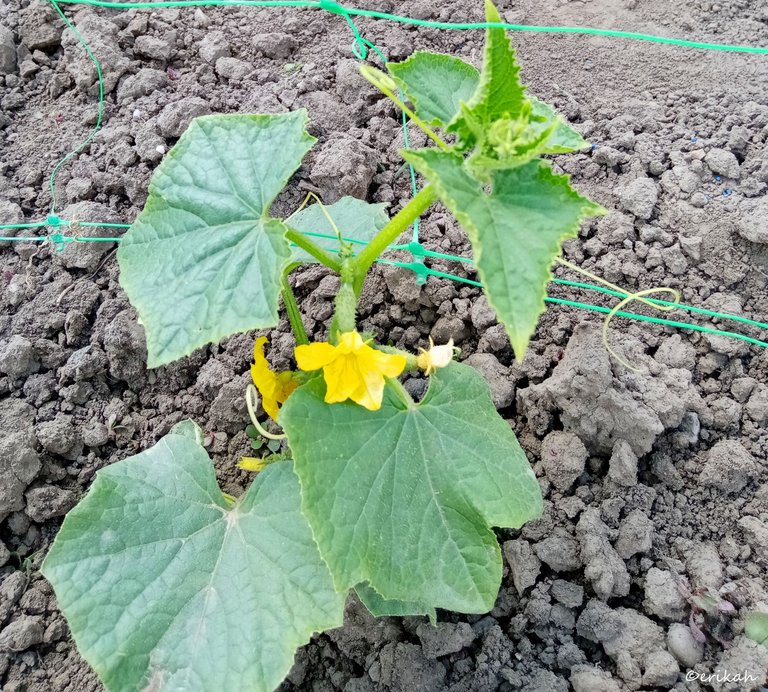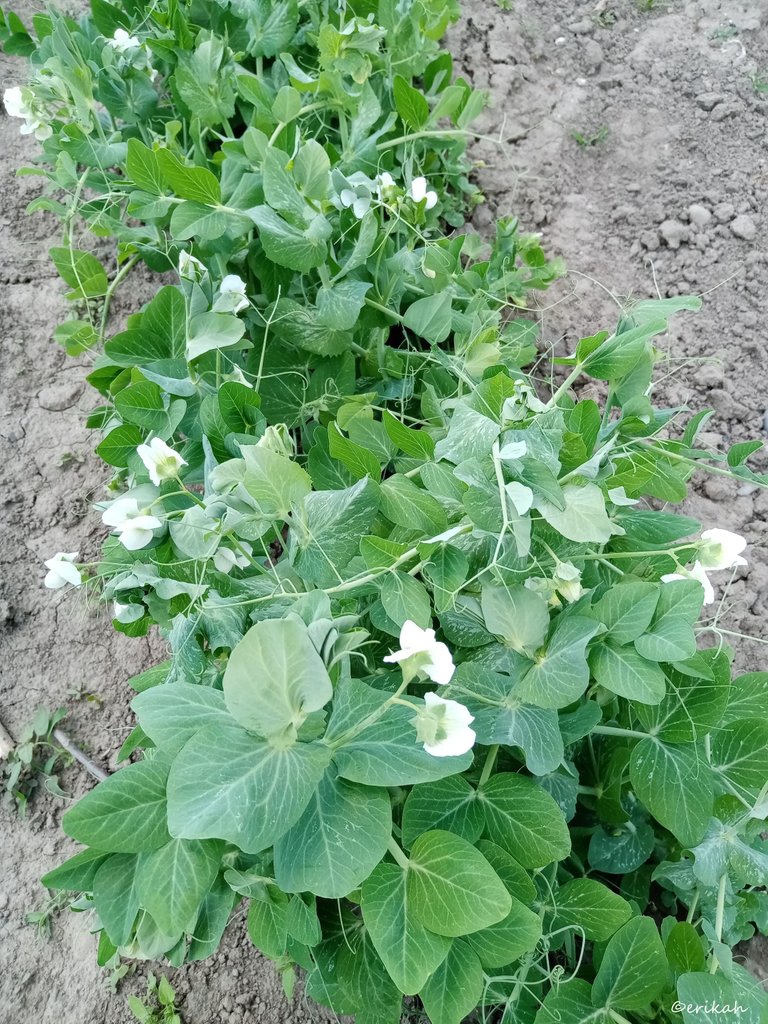 Peas
Peas are flowering nicely, which means after the flowers pods must show up shortly. However, there's still a good couple of months till we get peas. This is just one row, a small one to have for the summer.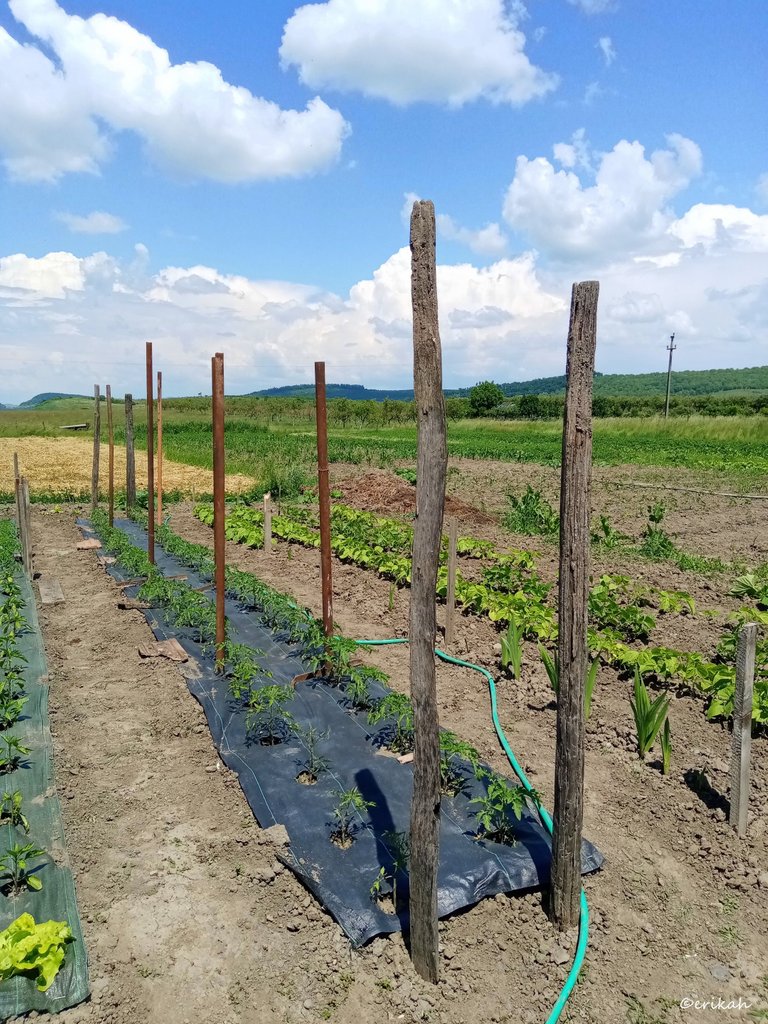 Tomatoes
Tomatoes will have the same system, almost. It will not be a net, but strings that help them climb.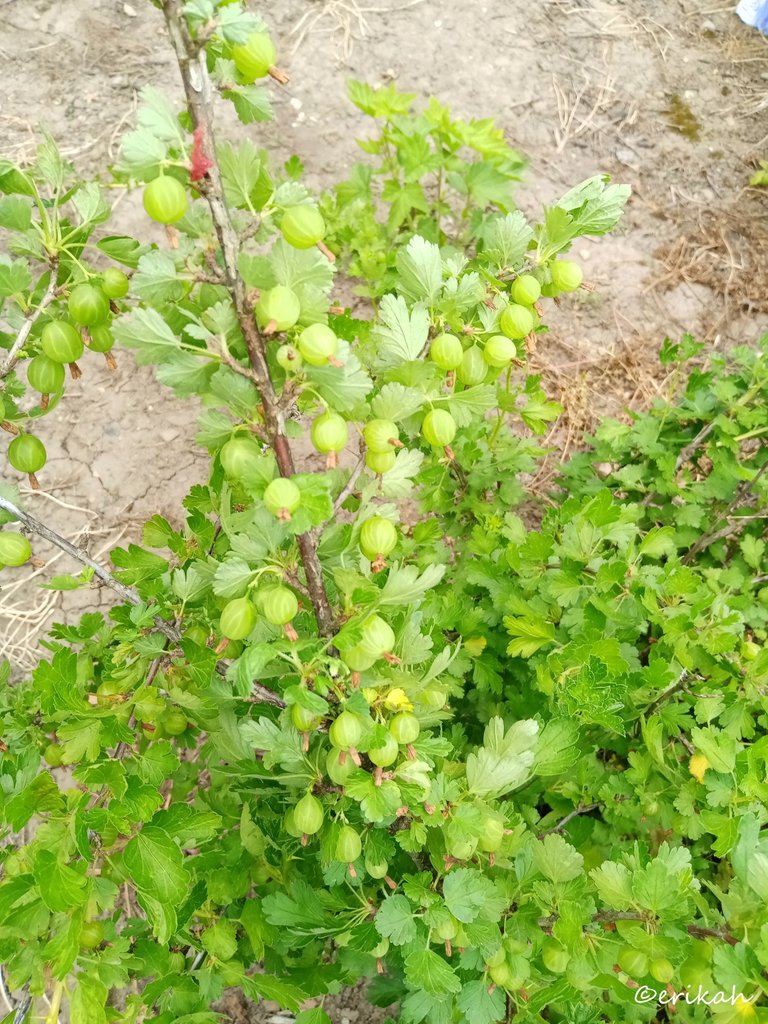 Gooseberries
I'm so happy to see so many fruits as these bushes are pretty young and already bearing a lot of fruits. This is the green type but very tasty.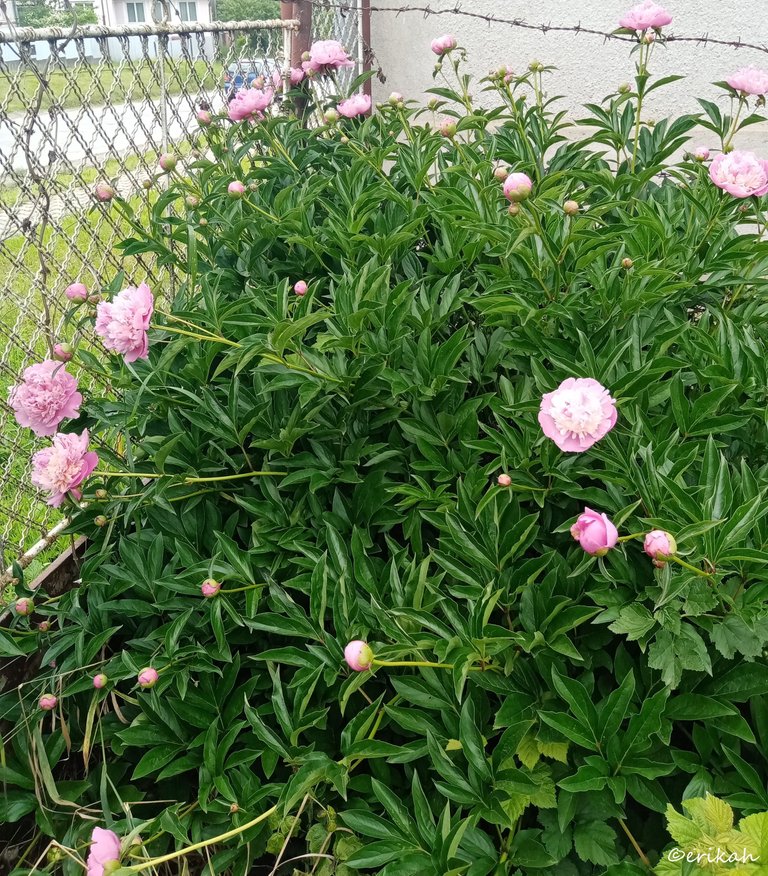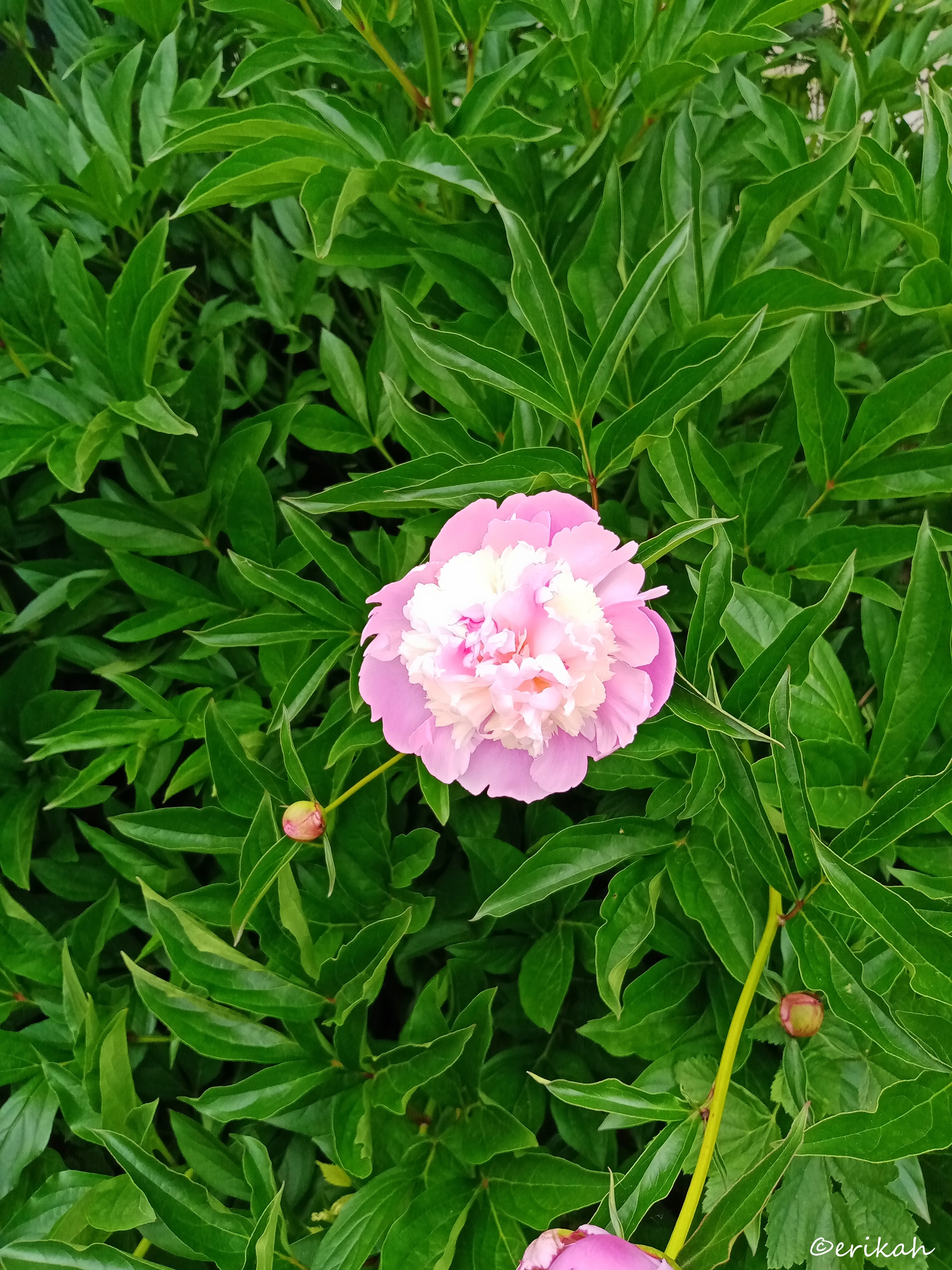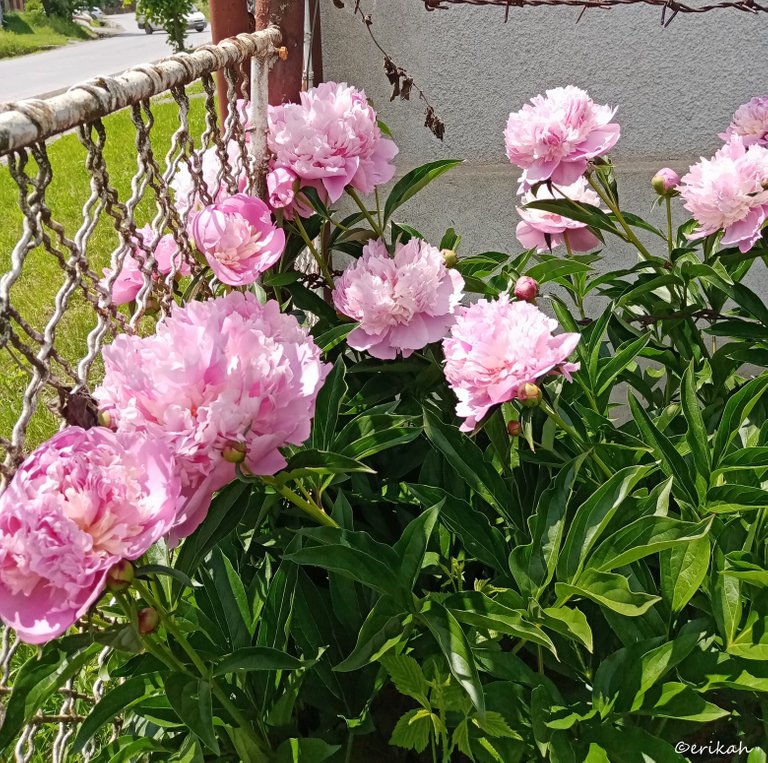 Peony
This pink peony is also flowering and has a lovely scent, filling the whole front yard with it, even the street. The problem is it is gone in a couple of days. The farmers market is full of peony, people are buying it as it's nice but in two days the whole house is full of petals, so i prefer to leave it as it is.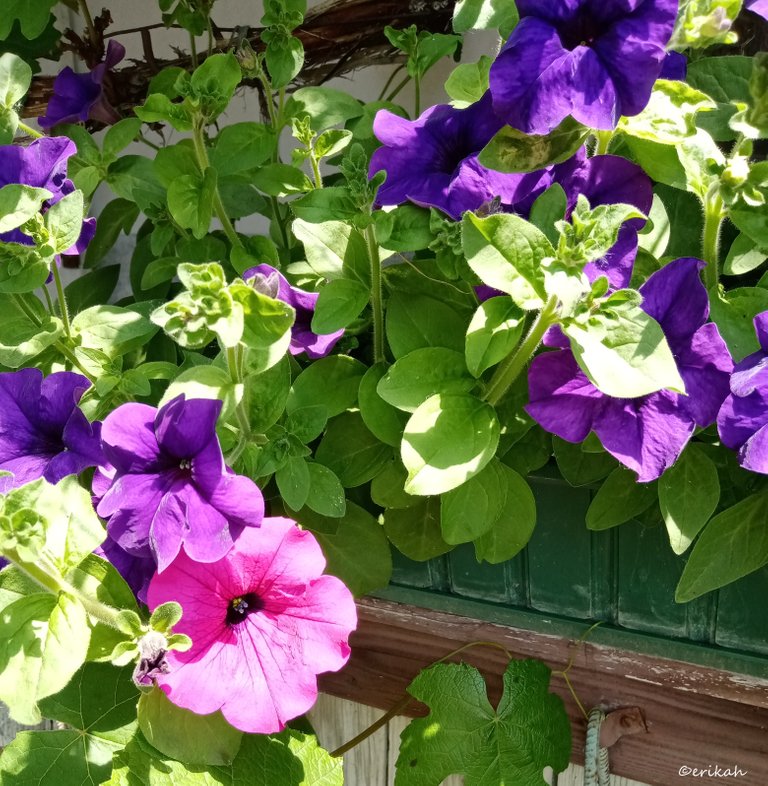 Running petunia
Running petunia is a must, we have some each year. It's a nice accessory to brighten the landscape.
---
Unfortunately I've been struggling with PeakD for the past hour and could not make it work. This post is posted through hive.blog and I'm sorry to say, I don't like it. It lacks a lot of things, it's strange and difficult.

Join me at Bybit and get $10 bonus in BTC! Plus, up to $600 worth of rewards await in your Bybit Rewards Hub.
Get started with my referral code: m3yjA
https://www.bybit.com/en-US/invite?ref=m3yjA