The forest shelter keeps coming along and I'm behind with the updates here on Hive. The pictures I present to you today are actually a bit old already and there has been more progress but I'll share them so that there is a registry of the progress.
El refugio del bosque sigue avanzando y estoy atrasado con las actualizaciones aquí en Hive. Las imágenes que les presento hoy ya son un poco antiguas y ha habido más avances, pero las compartiré para que haya un registro del progreso.
Since my cellphone had died out I hadn't been able to take more pictures but I recently received one and soon there will be another update with the current state of the shelter.
Dado que mi teléfono celular se había apagado, no había podido tomar más fotos, pero recientemente recibí una y pronto habrá otra actualización con el estado actual del refugio.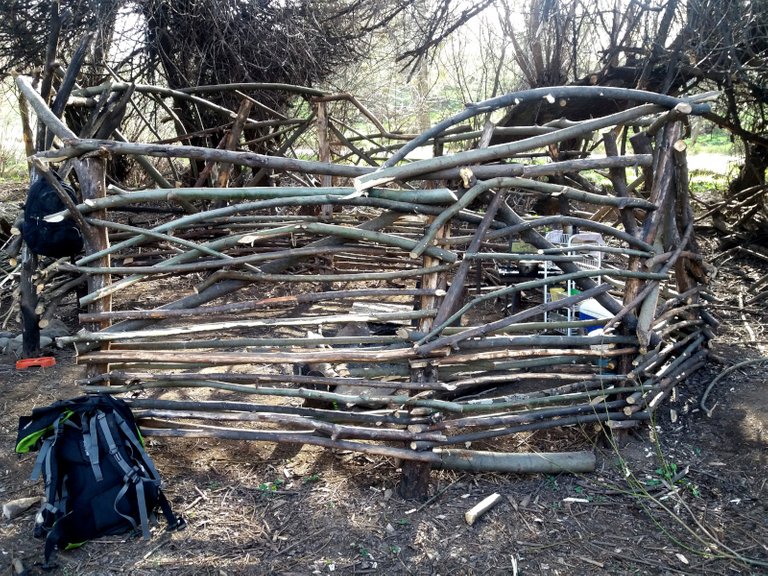 The philosophy continues the same, just grab the nearby branches and nail them wherever I find there is room for them. It will continue to be this way until there is little room for more branches and then I will start working with cob.
La filosofía sigue siendo la misma, simplemente agarrar las ramas cercanas y clavarlas donde encuentre que hay espacio para ellas. Seguirá así hasta que quede poco espacio para más ramas y luego empezaré a trabajar con barro.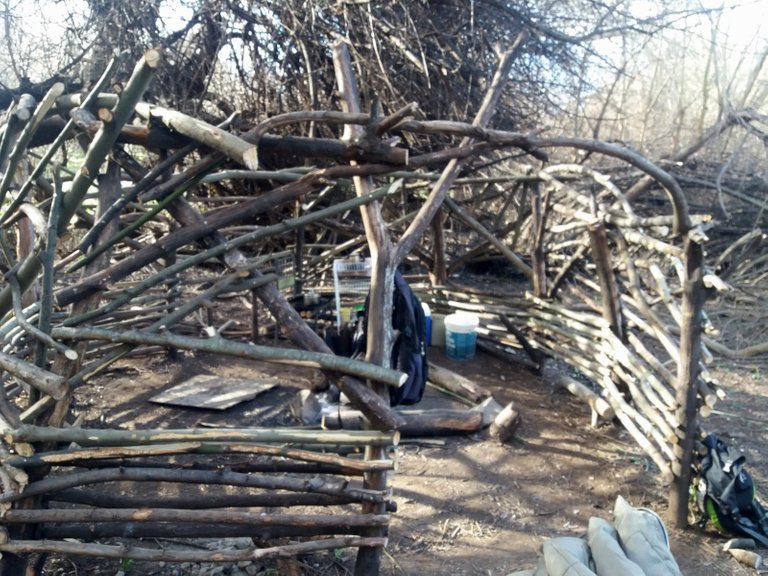 This is just a quick post as I'm trying to be as much time as I can outside but there will be a more detailed one as soon as I have more updated pictures.
Esta es solo una publicación rápida, ya que estoy tratando de pasar el mayor tiempo posible afuera, pero habrá una más detallada tan pronto como tenga más imágenes actualizadas.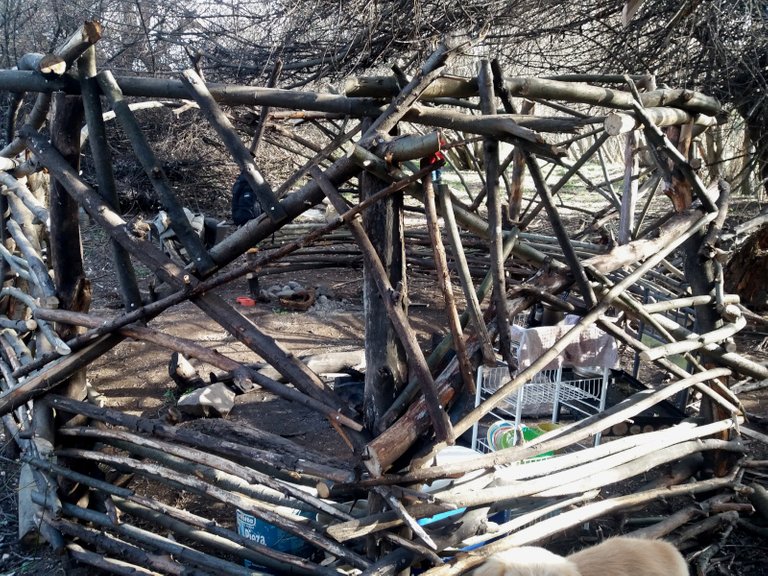 The structure has already taken a lot of shape and in the next pictures you will see I have already begin with the ceiling.
La estructura ya ha tomado mucha forma y en las próximas fotos verán que ya comencé con el techo.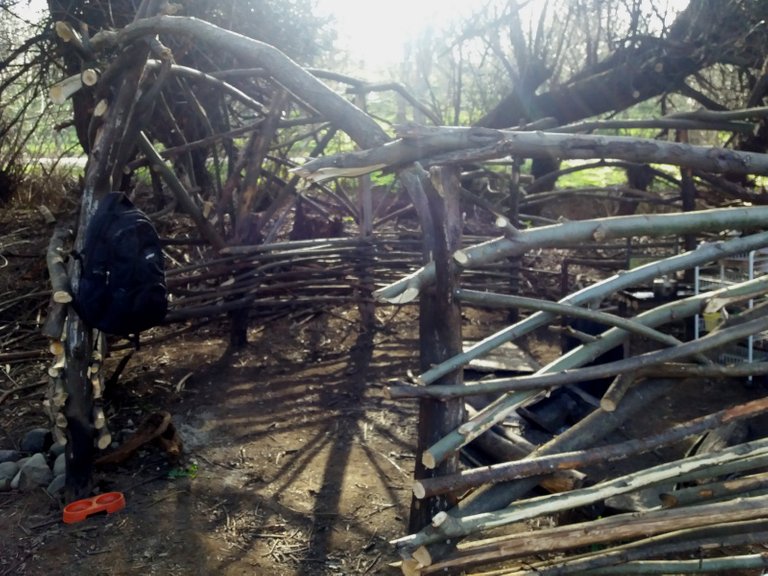 The other day we cooked some veggies here by the fire and had a nice time. Despite it being so open, it already gives a little bit of "shelter" feel.
El otro día cocinamos algunas verduras aquí junto al fuego y lo pasamos muy bien. A pesar de ser tan abierto, ya da un poco de sensación de "refugio".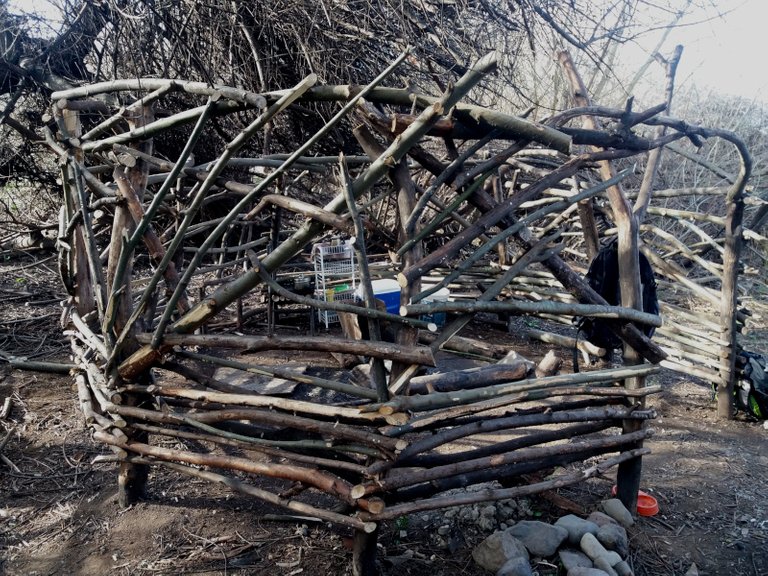 I really like this angle, it has a somewhat "elfic" look to it.
Me gusta mucho este ángulo, tiene un aspecto un tanto "elfico".
So there, that's all for today, hope you like what's going on here. Thanks for stopping by!
Así que eso es todo por hoy, espero que les guste lo que está pasando aquí. ¡Gracias por leer!