I was intrigued in my last visit to Thailand at the amount of Mulberry trees we had locally. I always enjoyed this delicious berry growing up. My mother would use in jams or juices and to me it was always a treat.
Like most berries they have tremendous medicinal properties. Look at the blueberry, strawberry & blackberry, there is scores of raw data describing how not only these berries provide nutrition but in some cases they can be life saving. These berries of course are high in antioxidants, but they also can help with managing cholesterol levels and help improve blood sugar control. Any berry that can reduce oxidative stress is a god send. The dark colored Mulberry can provide these benefits and more and we see these trees growing abundantly in Southeast Asia, Southeastern United States and more.
Actually, these trees are believed to be originally from China. The warmer weather provides a harvest of these trees from October to November. The berry colors can vary. The dark purple/black is my favorite, but they can come in lighter colors as well. The sweet or tart flavors are ideal for jams, jellies, fruit tarts and pies.
Easy to pick or shake a branch and watch the berries fall.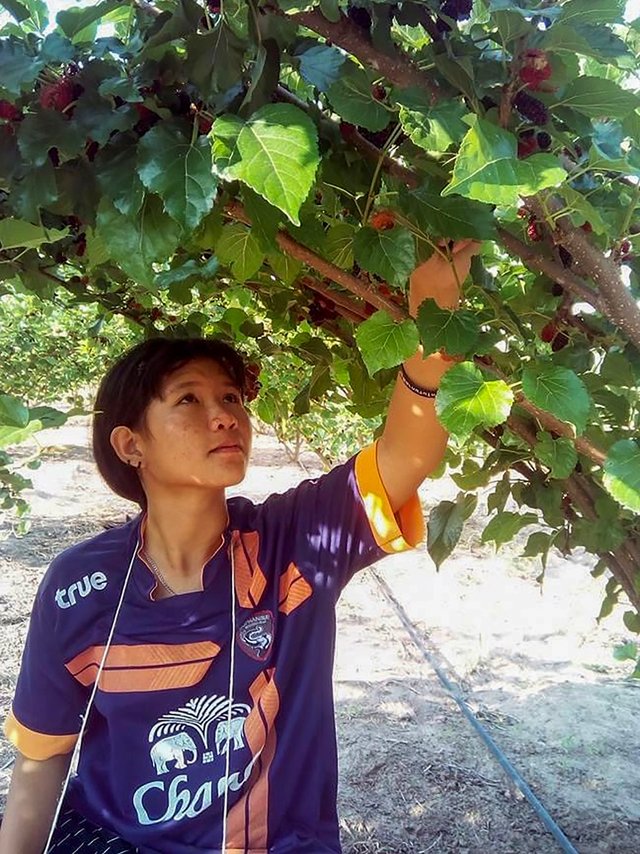 You might want to lay down a tarp on the ground as you shake the Mullberry Tree branches. Love the way these trees provide so many delicious berries.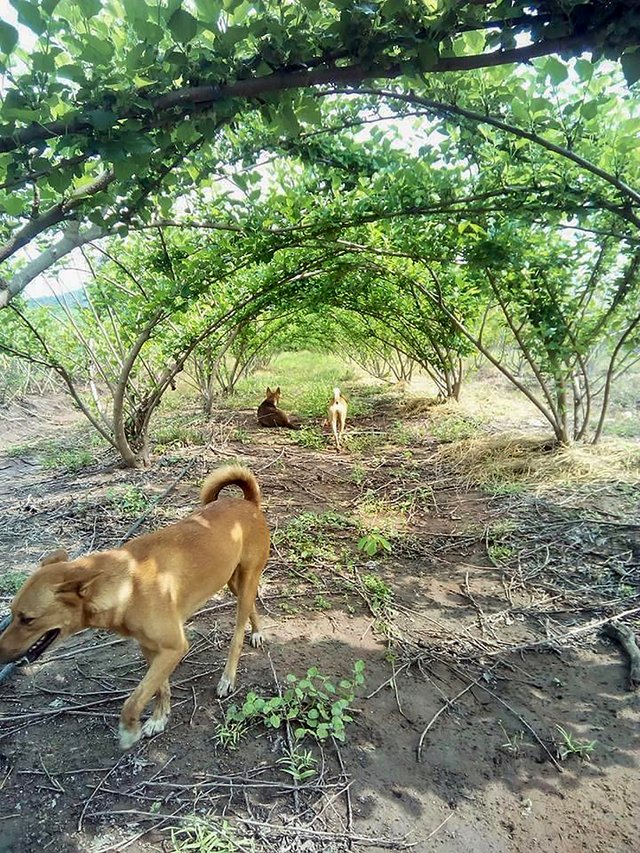 To me, the blacker/purple colors are the perfect taste. Pick and sample for yourself, maybe you prefer the red or other colors.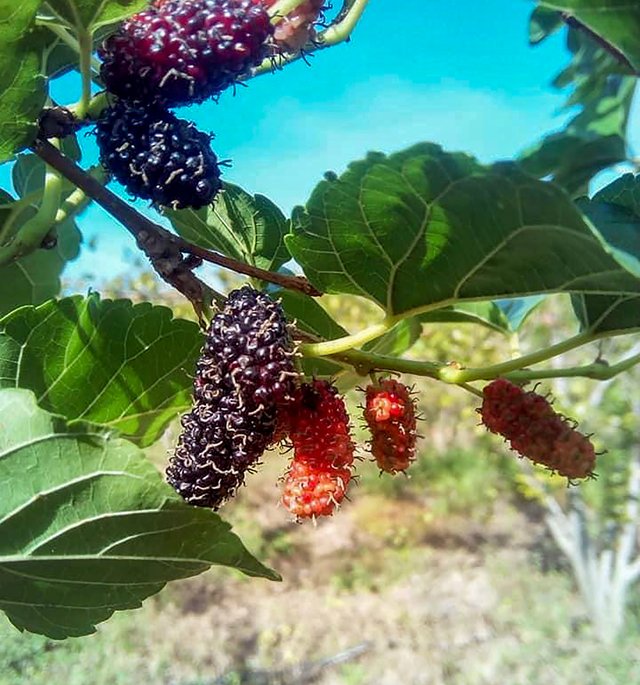 My young neighbor boy knows all about these fruiting trees as well.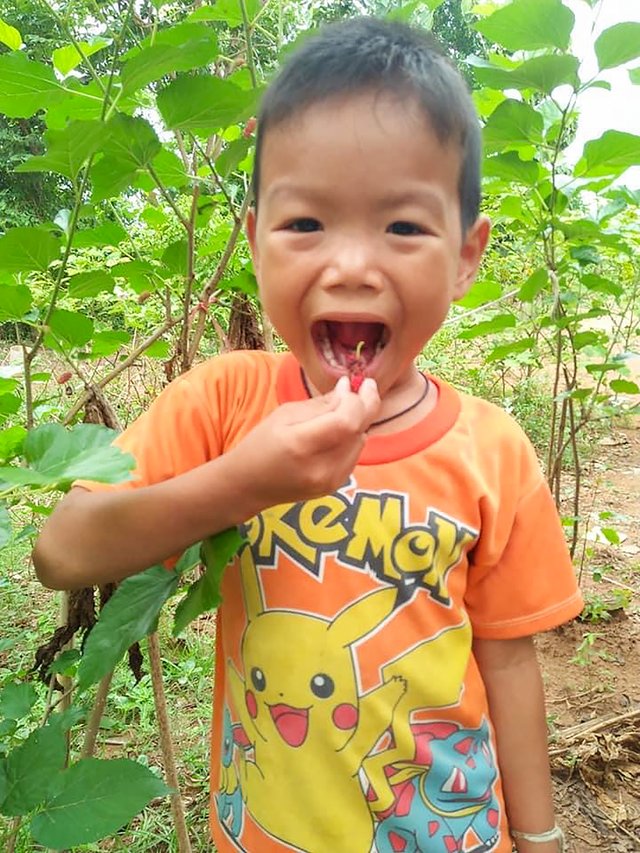 Of course you can make a natural juice from these berries as you do with others. It's all about cooking the berries and adding your sugar and other ingredients (for taste). We want to reduce the berries through our boil and extract the flavors so we can drain off for bottling.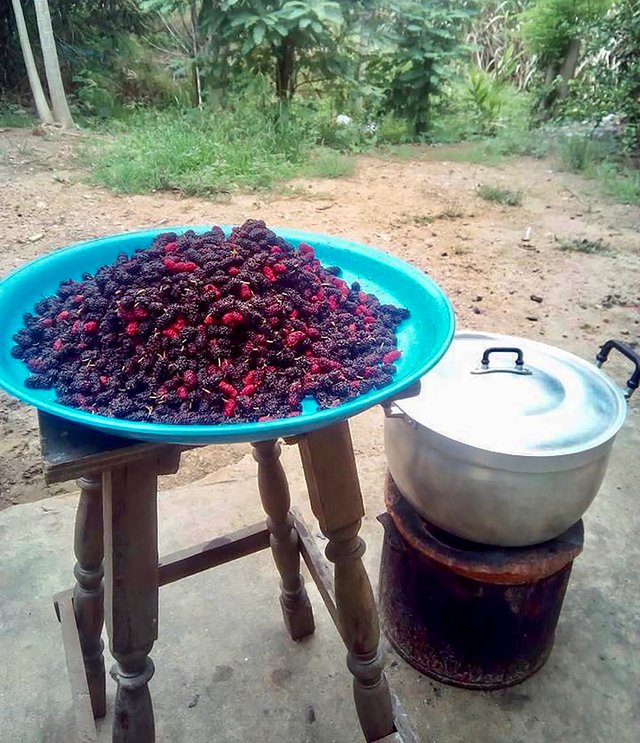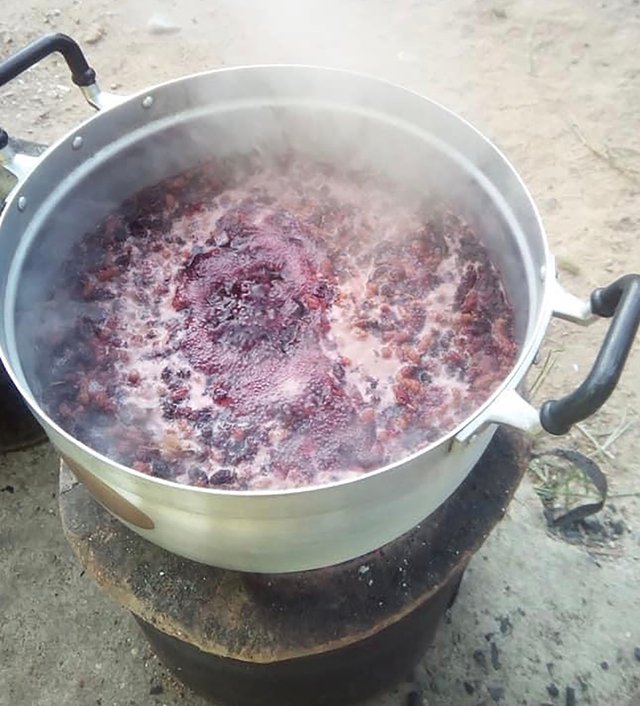 These bottles of juice are so refreshing to have in the hot tropical sun when you are working outdoors on the farm. It's like a healthy sugar "high".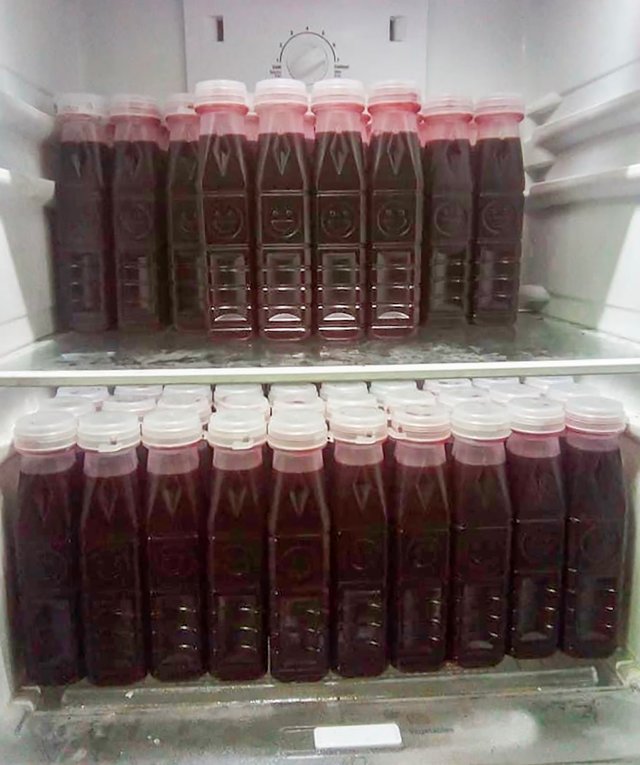 In other countries, people may can these berries for future eating in the winter months. Jams and jellies from these berries are perfect to spread on bread toast or your croissant with some butter. Oh my....I am making myself hungry now.
So the next time you see these beautiful trees, study and make sure it's a Mulberry Tree, you may have found natures perfect balance of medicine , drink and nutrition.
Thank you so much for reading.