The first Natural Medicine challenge of the year has been posted, and I love that it's such an introspective question! You can find all the details on here: 
https://www.naturalmedicine.io/naturalmedicine/@naturalmedicine/the-first-natural-wisdom-challenge-of-2020-win-100-steem-and-lotus-tokens
What is a health goal that I have for the new year? Since I have been contemplating the turn of the decade as much or more as the turn of one solar cycle, this is a great question to spark both short and long term goals for myself!
One of the most essential parts of health is found in what we eat. In our family we do a pretty decent job of eating healthy, and we are coming up on our 4th spring at our homestead in the Smoky Mountains of east Tennessee. Since there was no garden when we purchased our property, every garden bed or component has been installed by us. If I were to look at the garden growth over just one year, I don't always see the progress I would like to see. However, if I step back and look at the bigger picture of the overall growth, I have something to be proud of!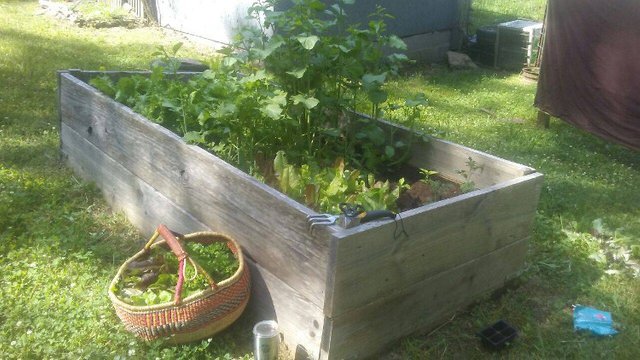 Last year was the third year for this raised bed. We grew several greens and lettuces in the spring, and then switched to peppers and tomatoes in the summer.
One of the big changes coming to our home this very month is a greenhouse! My parents came to visit over Christmas, and they gifted us with the purchase of the greenhouse we wanted. It is 10 feet by 25 feet and has a top height of 6 ½ feet. For our little family, we will be able to grow food for ourselves as well as to share with our community! This is going to increase our food production exponentially, in the long run! We will be able to grow for a much longer season. We will be able to start our seeds earlier, and have much hardier plants to put into the outdoor garden beds. Some of my house plants will also benefit from this, as the space inside in the winters is always super cramped for our green friends.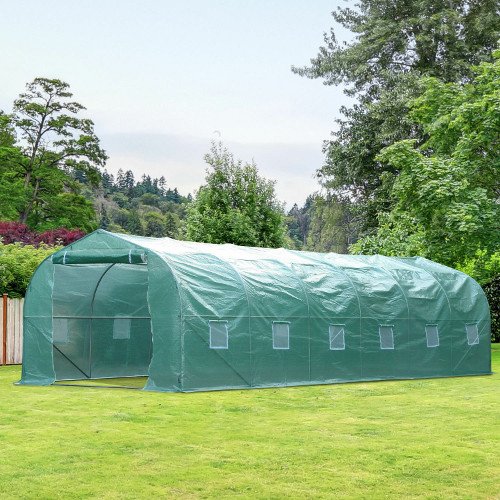 https://www.ebay.com/itm/352237656878
Click on the link above to go directly to the ebay listing for what we purchased. That is where this photo came from.
One of our cats, Syrinx, loves to lay on anything that might be new in the house. Since the greenhouse was delivered, it's been sitting on the floor in the living room, building excitement until next week when we set it up as a family while our eldest two (the college students) are visiting. 
For Syrinx, she is confident that we have specially delivered her a new box throne!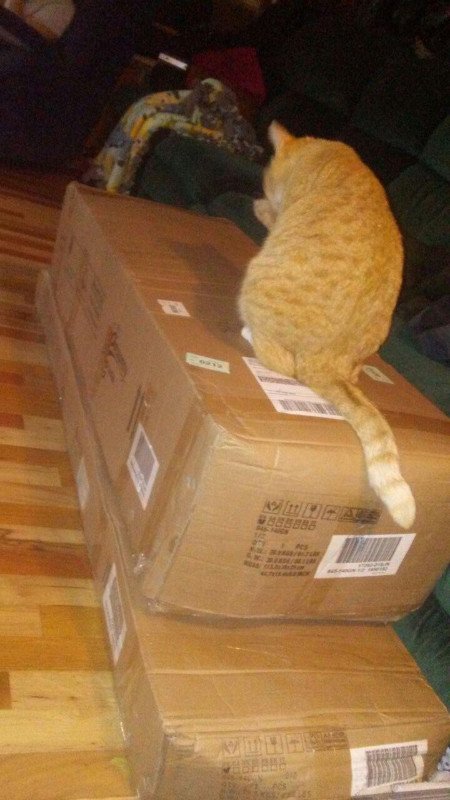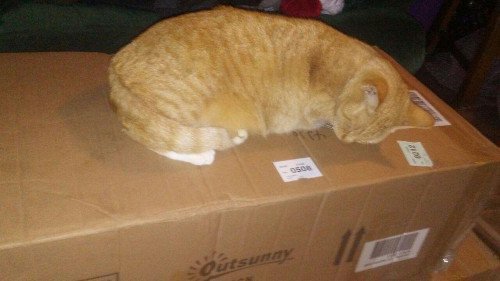 I have started looking through my seed catalogs as I start to make the wishlist of varieties to grow this year. I lovingly refer to them as "seed porn", especially Baker Creek Heirloom Seeds (rareseeds.com) and Sow True Seed (sowtrueseed.com). For the older Americans reading this, you may remember the Sears catalogs of old, that were a delight on the dreary days of winter when we were stuck in the house as children.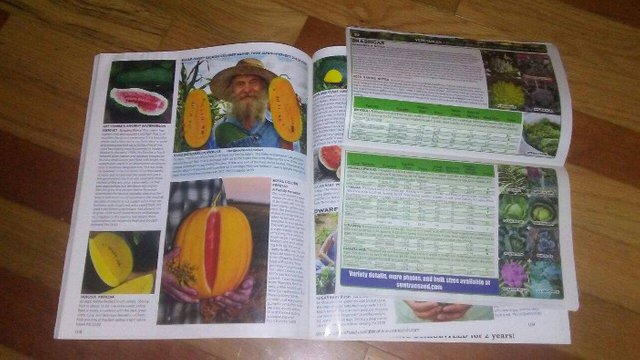 I have an affinity for heirloom varieties. Specifically, I look for varieties that were popular prior to the invention and widespread use of refrigerators. While we still don't have our root cellar built yet, ultimately I prefer to have food storage that doesn't necessarily take a large amount of processing. Winter squashes are a great example of this type of efficiency. For a family like ours, it makes sense to grow the larger squashes that can keep for several months and then be prepared into a large meal over the winter months.
We also are intending on doing some work with arbors in the outdoor garden area this season. Beans, cucumbers, summer squashes, muskmelons ~ there are a lot of different things you can grow in this style that will help with space as well as easier harvesting! 
But, back to the short term ~ WE HAVE A GREENHOUSE NOW!!!! That makes for a very happy thought on the gray and dreary days of winter as we usher in the new year and the new decade. An abundance of healthy, organic, local produce to support our own sustainable living on a whole new scale.
***Thanks for reading! May you also find joy in your health and well-being!***