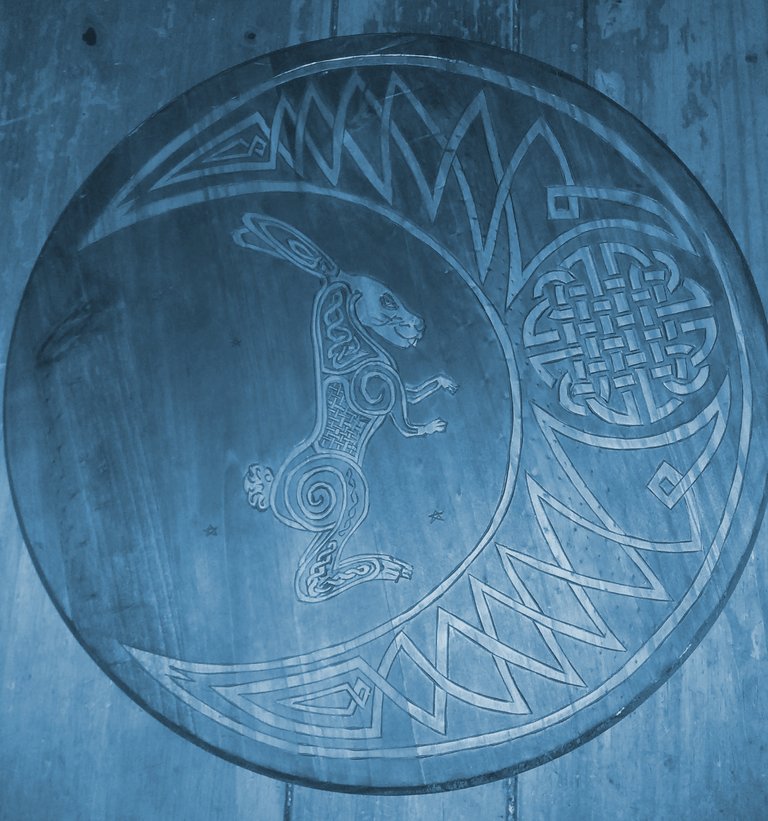 Those of you who peruse my posts know I am staying super busy outside during this garden season! A few weeks ago I found time to get on Hive and immerse myself for a few hours with in-depth reading. I found a new community project in @adiwathrive and fell instantly in love with one of their contributers, @neyxirncn.
The original introduction post is here: https://peakd.com/hive-120078/@adiwathrive/introducing-adiwa-thrive-a-hive-curation-magazine-and-a-community-editorial-project-like-no-other but you can find lots posted since then too!
My life has long been ruled by the moon, and yet as time passes I find more layers to our intricate relationship. The beauty of the Divine Feminine can be found for me through this celestial body, our Grandmother, the physical representation of the tides of life and the cycles of womanhood. In Her I am reminded to honor my intuitive nature, to be mindful of reflections in life, to flow like the water for ease of movement, and to caress with a more gentle touch in word and deed upon the creatures around me.
My body's reproductive cycle has always clearly been tied to the moon's phases. I have bled based easily on the moon's cycles for decades, and I have even had multiple pregnancies directly affected by the moon (both conception and birth). The tides, planting seasons, the weather seasons, and now even my partnership ~ all measured in lunar cycles.
Moon Magic is Real!!
While the sun "day", man-made clock and Roman concepts of a 365-day annual calendar rule the society I live in, even in childhood these time counters never resonated with me. Growing up on the Atlantic coast, I was a very young girl when I made the connections between the ocean's tides and the moon. These days I may not be able to tell you what day of the week it is, what month it is, or what hour/minute it is ~ but I can likely tell you whether the moon is waxing/waning and how long til the cycle changes (full/dark moon).
Every glimpse of Her in the sky creates an indescribable inner peace and joy.
Since I find the journey of the self to be a very personal one, I leave it up to you to discover your own connections in your own time.
Here's a nice compilation of female deities that are connected to the moon (there are also male deities associated with the moon, this list is goddess specific):
https://www.goddess-guide.com/moon-goddess.html
Which of these resonates within your own being?
I am a daughter of the moon, completely and quite contentedly!! Long before I understood what an archetype was, or symbolism, I could easily envision myself as Artemis must have looked, hunting stealthily in a moonlit forest. In my inner temple there are cosmic paintings to show my red hair and fair skin glistening as I dance naked amongst the satyrs and fae, wildly, gleefully, and with a carefree step that is fueled by the Divine Moon high in the night sky.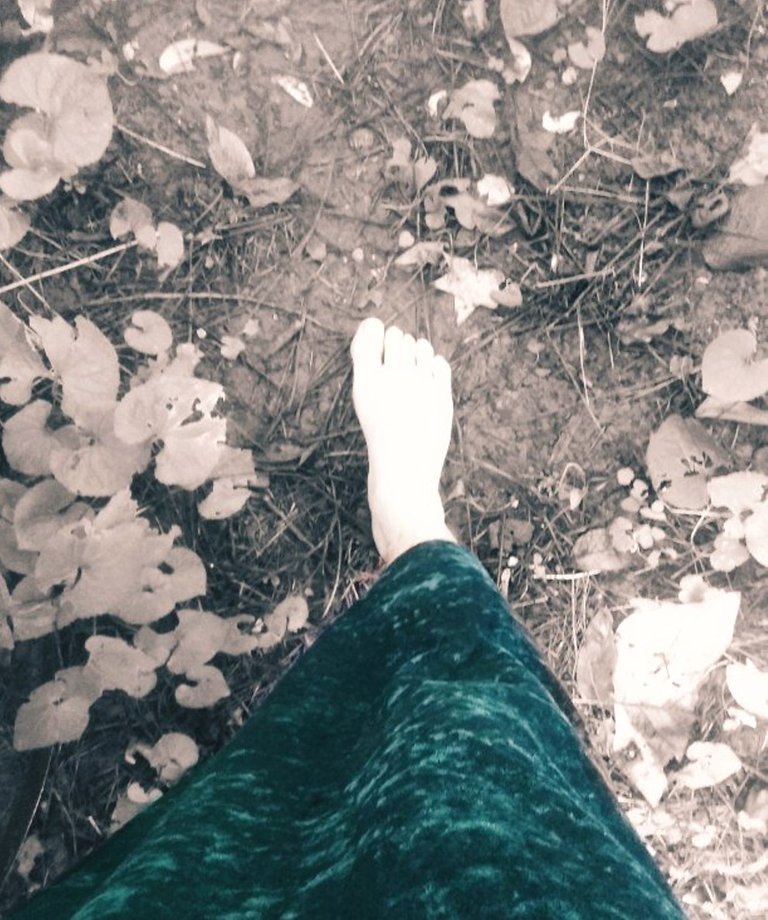 It's a common sight to find me barefoot, clad in forest green (certainly my color!), walking silently with only the light of the moon down a forested mountain path. This doesn't take imagination, just being near me!
I would like to share a chant with you I have learned and love to sing. I do not know the original author (as with many of the healing and fireside chants I know). While I have other songs that specifically mention the moon, this one reminds us of just how strong Her pull truly is:
Grandmother Ocean, Grandmother Ocean
The waves roll in and the waves roll out
Grandmother Ocean, Grandmother Ocean
The tides do flood and the tides do ebb
Well I too have these cycles in my life
I too have the waves
I too have the tides flooding in and out
Through the spirals of my life
Through the spirals of my life
The Rabbit & the Moon have had a special place in my heart for many years as well, since I first discovered that there were legends from the far East concerning these two! Over time I have found a theme in China, Japan, India, even Aztec stories! Whether accompanying the Moon Goddess, or given honor through sacrifice and humility, or helping to honor the Harvest moon each year, Rabbit has a place in the infinite and an irreplaceable part to play in the cycles of life.
Here are a few links for you to peruse if you would like to know more about any of these lovely ancient tales:
https://www.bokksu.com/blogs/news/japanese-folktale-rabbit-on-the-moon
https://www.shenyunperformingarts.org/explore/view/article/e/9g-WPxuH_YU/white-jade-rabbit-goddess-of-the-moon
https://owlcation.com/social-sciences/moon-rabbit
https://www.cheng-tsui.com/blog/whats-the-moon-rabbit-doing-on-the-moon
Being so connected with the Moon, and knowing of the stories of the Rabbit & the Moon still did not prepare me for even more Lunar gifts in my life…
The upcoming full moon (August 3 here in my part of Earth) will be the 81st full moon with my own Rabbit. We met on a full moon, and although it was a couple months after we met that we became a couple, we have spent every single full moon together since the one we met on ~ the last full moon before summer solstice in 2014. We share so much, and we do our best to embody a healthy partnership between two lovers.
Surely this is enough to describe why the Rabbit & the Moon resonate with me, right?
The fairy tale grows…
In early 2015 I made yet another lunar discovery, which would forever alter my perception of the Rabbit & the Moon.
My ruling planet astrologically…. Is the Moon.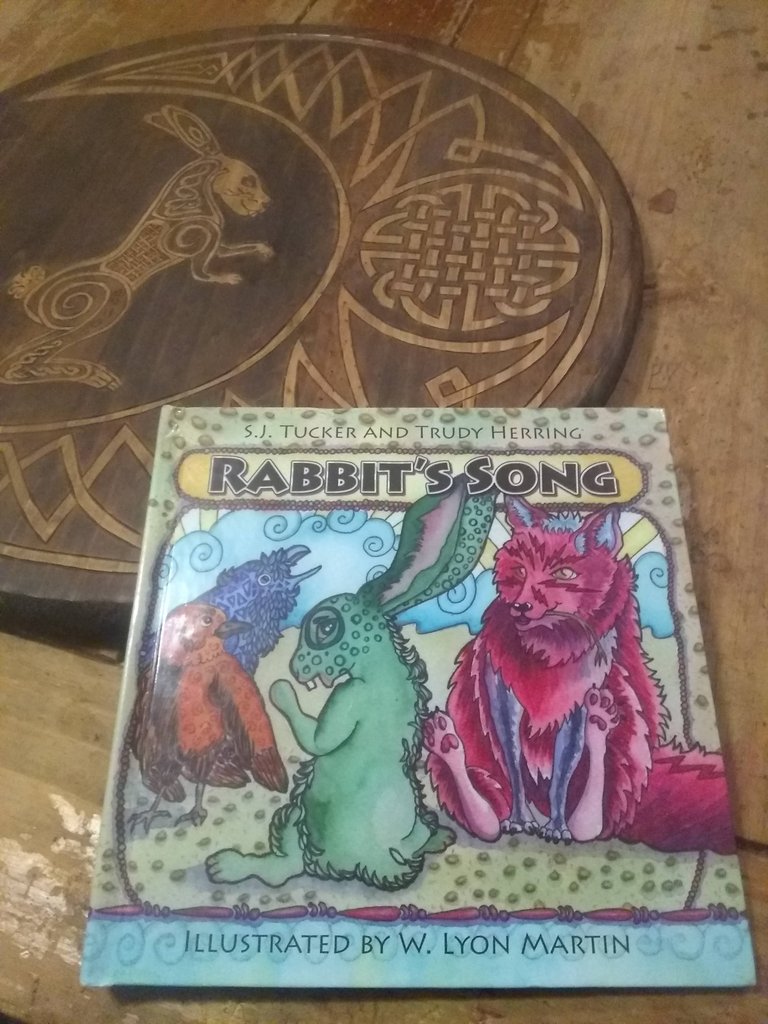 For good measure, let's add a modern song from one of our favorite pagan artists that tells a story of Rabbit ~ one that we discovered after we were together and have to read the children often and cherish over the years - personally signed by Sooj too!!
Trickster came a'calling To find a totem here
To teach the foolish heart of man
Without installing fear.
Many came and many went And still the Trickster paused;
Bear and Cat and Tiger tried but had too many claws.
Dog and Wolf though wise indeed
Had teeth t'were quite the fright
And Owl with his tawny eyes could only see at night.
"No, " the Trickster said at last
"Teachers, I see many.
But My way is full of laughter and in you I see not any."
But beneath the tree where Eagle sat
Coyote told the tale
Of silly hares cavorting
In the old country of Wales.
Raven stared unto the sun
And Crow sang awful songs
And Rabbit sat a'listening
With ears so wondrous long.
"Aha!" The Trickster danced a dance
Of joy and vict'ry sweet.
He laughed a laugh and swooped a swoop
And landed at their feet.
"Of all here now, " the Trickster said
"You are the very Beasts!"
And Rabbit said, "I'm sorry sir
But of all, we are the least."
The Trickster smiled and raised a hand
And spoke: "I have a plan
The four of you shall help me
To teach the heart of Man.
Raven with your love of light
The Sun you'll steal and soon.
For the gift of warmth I give to man
To be the greatest boon.
And Crow, you silly creature
Who sings without a voice,
Teach man of pride and helping
You really have no choice.
Coyote my friend, together we'll spin
Many a tale at night,
And teach man by our naughtiness
What really should be right."
At last He turned to Rabbit
With a twinkle in his eye
"You'll be my favorite creature
And here's the reason why:
Your eyes are bright, your feet are swift
Your ears hear round the bend
And your very simple humbleness
Will steal the heart of men.
Together we shall thwart the pains
The gods do throw to earth
And turn aside their fiery darts
With merriment and mirth.
And when time comes that men forget
The lessons animals render
T'will be the humble rabbit
That mankind will remember."
And round the Trickster the animals thronged
The birds and all the beasts
And humbly bowed to the king they found,
Who thought himself "the least."
A couple of years ago we commissioned a friend to create us an altar piece that represents us and our union. The only thing we told him was that we desired it to have the Rabbit & the Moon. As the moon reflects the light of Grandfather Sun, so our love reflects the life found in a humble and working partnership.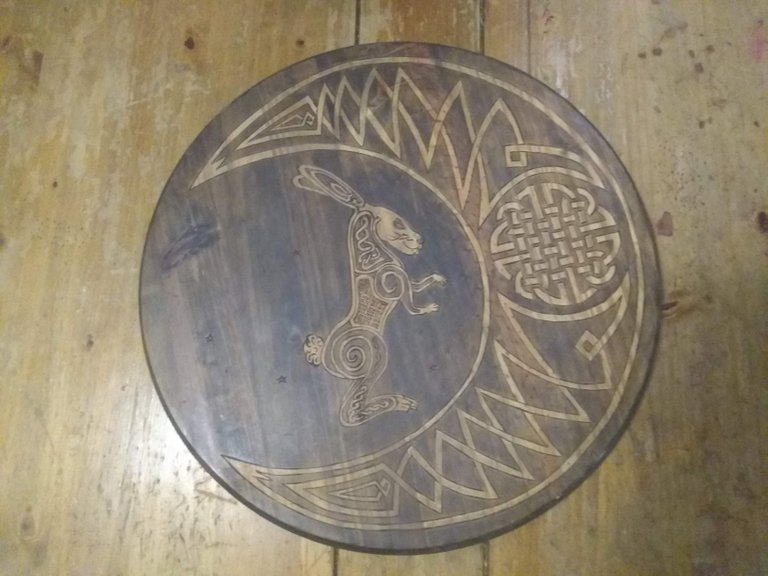 This is a pretty personal story for me to share with you, dear reader. I have a request of you in return ~
As you float upon your journey through the rest of your day (or night), take just a moment to reflect on the concepts presented in these sacred stories, in my own sacred story. Honor your own intuition, your own Moon energy ~ and discover a new connection in your own life to the teachings of the Rabbit, or the Moon, or both. It could be as simple as the peace you find when you dip your toes in water, or as complex as realizing a thread that has woven for many years betwixt and between you and the universe around you.
Thanks for reading!