I have been a vegetarian for just shy of two years now, and a part I'm still struggling with daily is using my vegetables before they spoil.
This afternoon was a testament to that, as I pulled back a couple items hiding a head of bok choy I had completely forgotten about! Honestly I was a little sad as it's one of my favorite foods, and I entirely forgot I had it.
Normally when I prepare bok choy, I just use it to accompany other things. In fact, I've only cooked it in my stir frys previously, exclusively, until today. I had far too much to just use a portion as I'm accustomed to. I realized if I didn't make it all at once, I would let the rest spoil.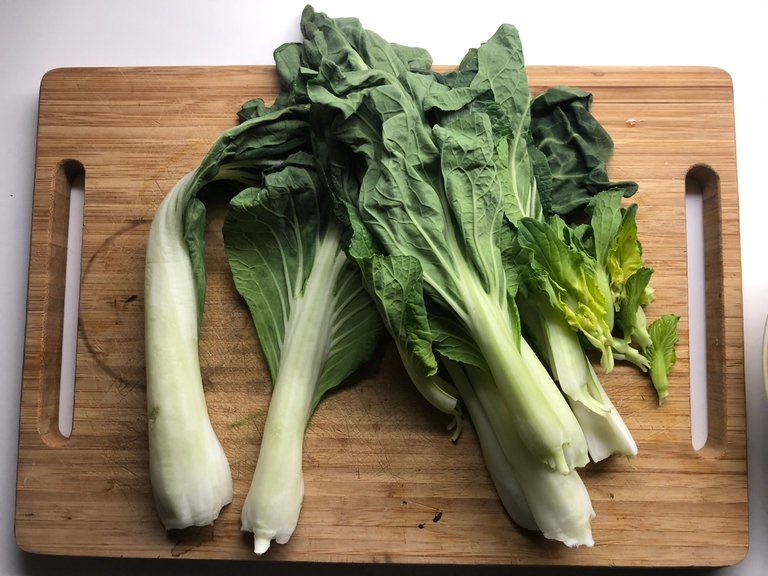 But how does one prepare a full head of already-wilting boy choy? Well, with a little assistance from the internet, I decided to give it a go. And since I'm starting to post every other aspect of my life here on HIVE, I figured, why not my shitty cooking experiments? Besides, my partner is always telling me I need to write down recipes for some of the food I make. I never, ever do; so maybe by posting it here, this can serve as somewhat of a recipe book for myself in the future?
I started by washing and cutting the vegetable. The instructions I was loosely following suggested leaving the bok choy in larger pieces, and I decided to try doing so. Normally, I cut them much thinner. Upon reflection, I think I should have stuck to my normal routine. Point is, don't yell at me for my cutting technique 😂
I added a little vegetable oil and sesame oil. Just enough to properly coat the pan(or so I thought, I actually ended up dumping a bunch of veg oil in there by accident and had to try to fix my errors). While I was heating it on medium-high heat, I made the following cooking concoction.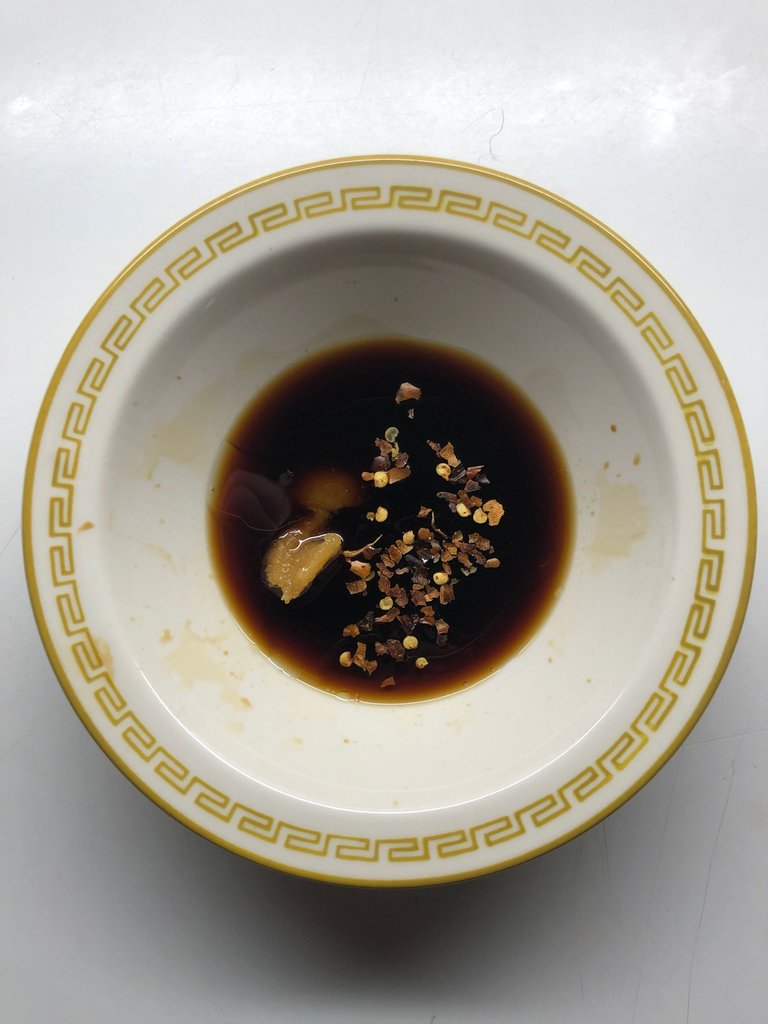 I followed an online recipe, but I changed it a little bit, and this was very experimental- so take my measurements here with a grain of salt. But, in this bowl was
2 Tablespoons soy sauce
2 Tablespoons vegetable stock(broth may have been better, but I buy stock because it's cheaper)
1 Tablespoon rice vinegar
A small amount of sesame oil(I wanted to use more but it was the last of my bottle; maybe a teaspoon)
A small scoop of honey
Red pepper flakes and Merken
At this point the oil was nice and hot, starting to smoke a little, so I threw in my bok choy.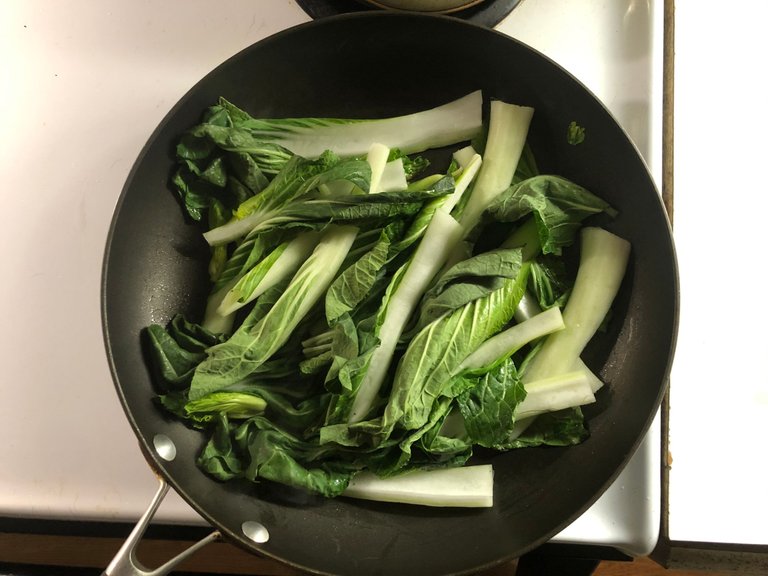 I let the bok choy sit for a few minutes on each side. This was one of the parts of this process where I wished I had cut it smaller; and also that I had a more appropriate pan. A nice wok would have fared much better.
Anyways, then I transferred the vegetables to a plate. I added a little more vegetable oil(as the leaves had absorbed most of it) and added a couple of cloves of garlic that I minced while it was sitting there. Upon founding out my ginger had gone missing, I added a dash of ginger powder into the soy sauce concoction from before.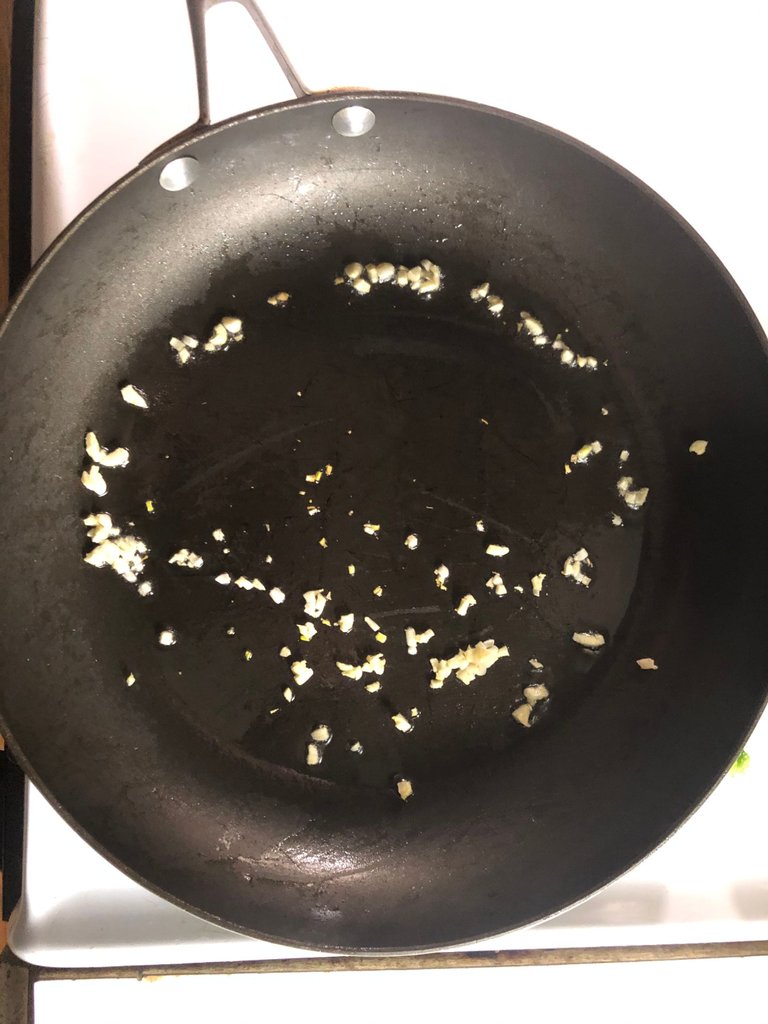 I let this heat for maybe a minute, or less, probably a little too long. Then I added my sauce thingy, and let that thicken a little bit. It didn't take long at all, as anyone who frequently cooks with things such as soy sauce and sesame oil know.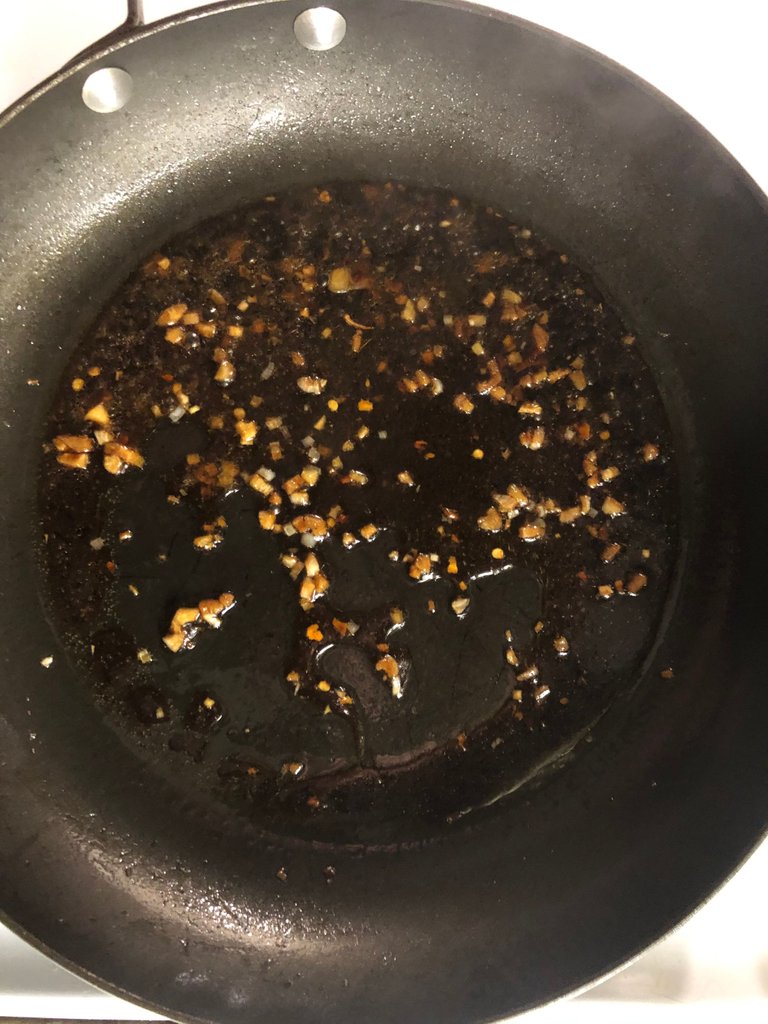 Then, I threw in the bok choy. I cooked it, frequently tossing it, roughly until most of the sauce had ended up as a glaze on the vegetables. It was difficult to coat them the way I wanted to, given the size of the pieces I cut. Ideally, they would have been smaller, so that they could coat well and so that they could all be making direct contact with the heat the entire time.
In conclusion, this was a pretty simple and untalented cooking experiment haha. I just figured, well, I've never posted about food before so I'd give it a shot. It turned out absolutely amazing, but it was a little too chewy honestly. If I had to redo things, I would probably adjust the oil levels, get some more ginger, and cut the bok choy into smaller pieces. Oh well!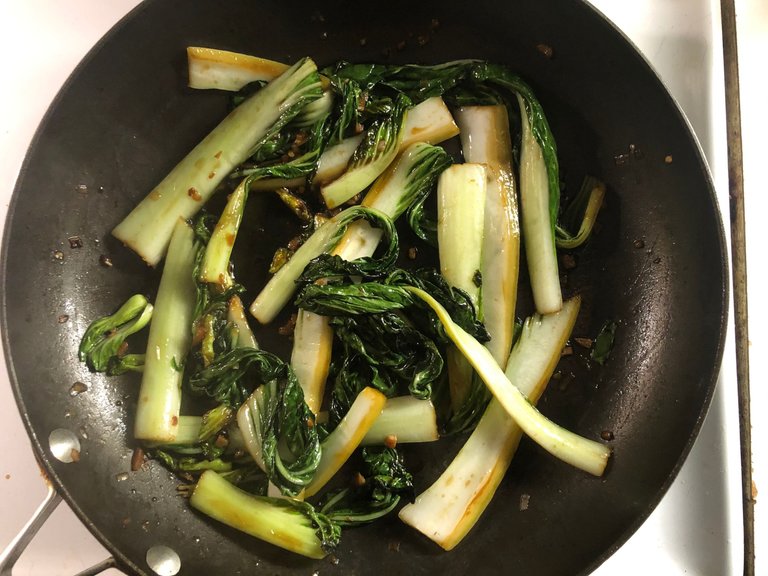 All love to you and yours <3