Namaste 🙏
Hey everyone...
Iliyan here!
Yoga teacher, free soul, a person looking for the good well-being of humankind.
I'm gonna share with you my experience and how I felt the days of meditation.
This is a continuation of my last post Here that did not describe my meditation and thoughts until I was there.
By request of @naturalmedicine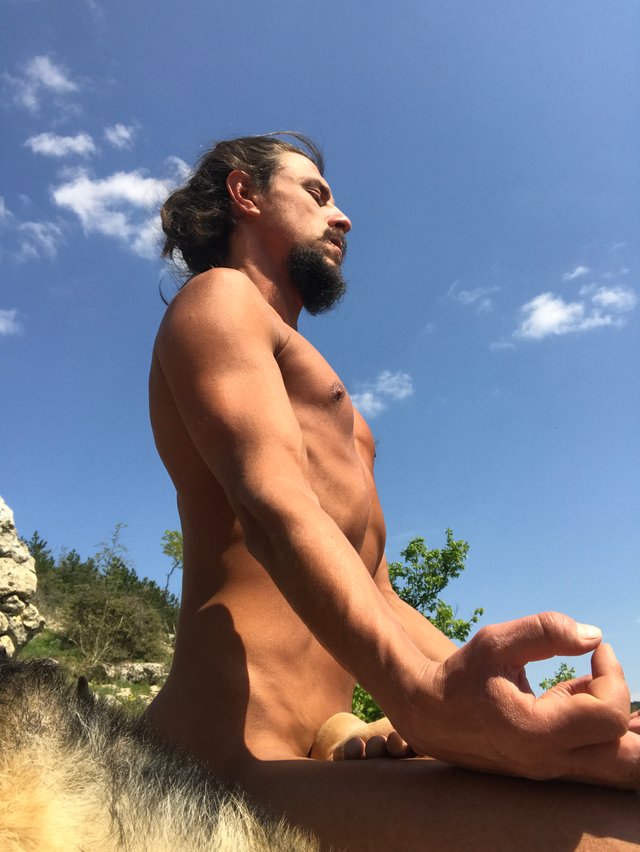 ---
Let me share with you how my plan started...
I knew that the best I can take of myself and my experience is if I'm alone somewhere in the middle of nowhere...
---
I was just found the right place for the purpose...
A great deep cave dark inside and quiet the one thing I needed most.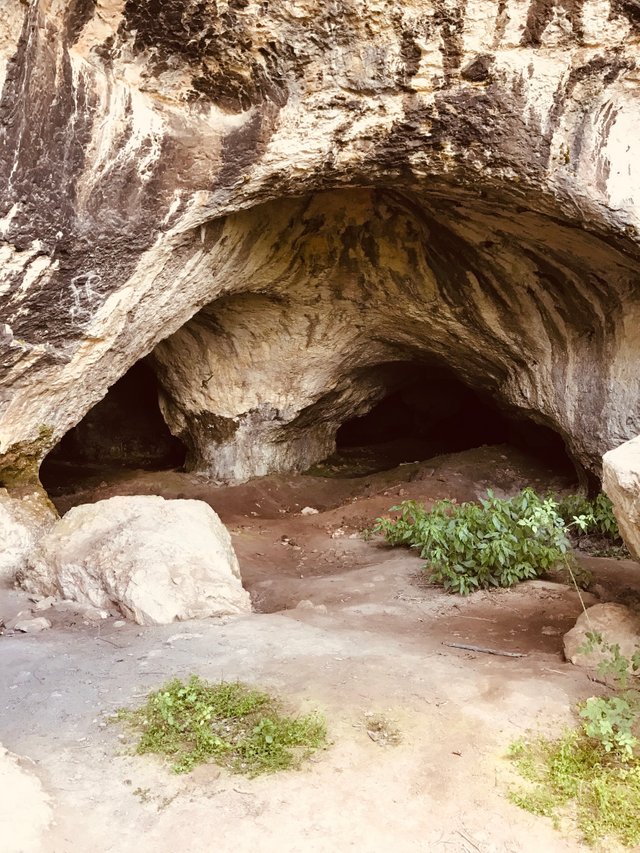 Separate your self from your regular surroundings to clear your mind from everything else.
1. Preparations
1.1 I knew that I can sit and basically stay in place for a prolonged period of time for meditation 🧘‍♂️
1.2 I knew that I don't need much to myself for support my existence
In my bag pack:
2.5 liters of water, blanket, sleeping bag, dog food, axe 🪓, lighter.
I didn't carry and food for myself.
I do have experience Fasting so n.p at all ;)
I did my notes from this trip and realized that I can do the same or even more days with less.
1.3 My wood fire
I know that I need a fire 🔥 in the middle of nowhere.
And actually my lighter almost stopped working before I started my fire.
So that made me keep my fire through the entire day on the next day for the night.
And I keep it all day just on coals.
I did maybe like an hour of scavenging for woods not more...

---
Meditation process
In each meditation you can receive new information, knowledge, or understanding about our well-being.
Most of the time when I come back to this reality I always think and wonder why people are not curious more about them selfs and our human capabilities.
We as a species, race, kind call it, however...
We are strong and capable of much-much-much more of what we are currently using ourselves.
At the end of the day the most important living being on earth is YOU!
And I sit and understand that experiencing reality is the best that we can have in our existence.
8 billion people or whatever that number is...
-1 from the total sum and you will find out how many different realities are out there.
All of them completely different from mine about everything!
---
---
I'm very happy when I step on the ground and realize that everything in the world is perfect as it is.
There is no right or wrong good or bad.
In your world, you are who you are doing the best of your power to sustain your human existence.
Never forget there is "The Fifth Wall" great short movie spare 10 min :)
There is always someone watching all of our moves.
There is just one great awareness one great big wave of knowing everything that's happening right now and ever.
Just all different experiences among us.
---
Personally I know from a fact that the system is created to poison us and make us live less of what is originally in our code.
Why you may ask?
Come on...
People still believe that fiat money, paper gives value to their lives.
Sorry to disappoint you but no!
You create value for yourself!
As a 30 years old guy who worked approximately 12 years of his
conscious life till the age of 28 to realize and understand how the system is just made to Fu** you off!
Work makes you sick!
---
YOGA and Wellness
| Select a language | | Избери Език |
| --- | --- | --- |
| | | |
---
Bulgarian Community Growth #BGN Project Info
If you decide to support the Bulgarian community growth you can do it by delegating some HP that will be used only for this!
---
Social media activity status:
---
---
Помощ за платформата...
Цъкни на картинката!