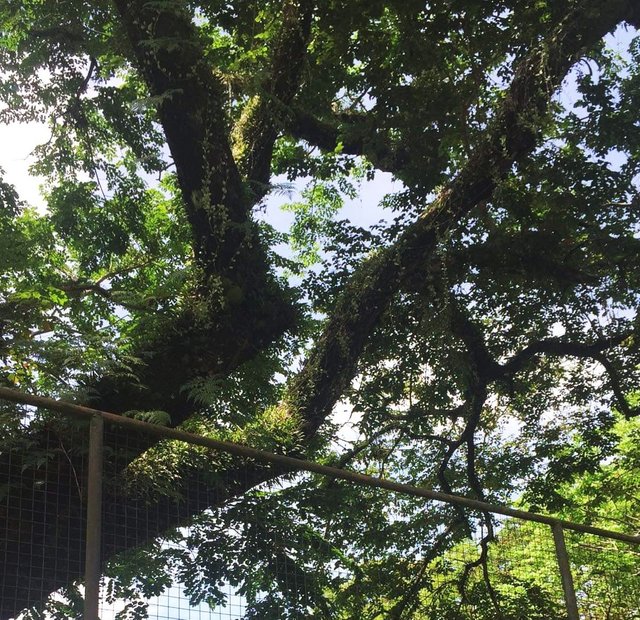 GEMS IN LIFE
It is easier to complain these days: when things don't go our way or when people do not agree with how we see the world; about how the government makes it difficult for us; when the weather is too hot or too cold; and, just about anything I can think of that makes me uncomfortable. There doesn't seem to be a shortage of things to blame or be dissatisfied. Because of the difficulties in life, there are days when I forget about the many blessings I get everyday. Today isn't one of them.
So, I received a message from my wife today that she went to a park near her office before having lunch, and sat for a quiet meditation under a big tree. She doesn't know what tree it was and sent me photo above; no luck, I don't know what it is also. But, what I do know is that big trees have lots of excess prana (life force) so just sitting under one will definitely increase one's energy. Prana can also help heal the body as it helps refresh our own life force.
She also did a couple of tai chi and qi gong movements afterwards and then went barefoot walking on the ground, which is awesome. These practices help assimilate and circulate prana in our bodies so it complements the barefoot-walking and just being near the big tree.
A GENTLE REMINDER
It got me thinking about the endless number of things we can be grateful for in our day-to-day living. So, I decided to start a gratitude post to remind myself about the things that I often take for granted. I'd also love to share this with my #hive-family to help spread positive vibes out into the world.
Today, I thank my lovely wife for reminding me about the importance of trees in our health and well-being. Nature has given us so much and it is but proper to give thanks and appreciation.
Thank you also to my #hive-family! Wishing you all a happy weekend. Stay safe everyone! :)