Have you ever seen a plant react to touch? Well, if touched or disturbed, the Mimosa Pudica folds its leaves inward almost immediately.

A Plant of Many Names
Touch-Me-Not, Sleepy Plant, Sensitive Plant, Shameplant, Action Plant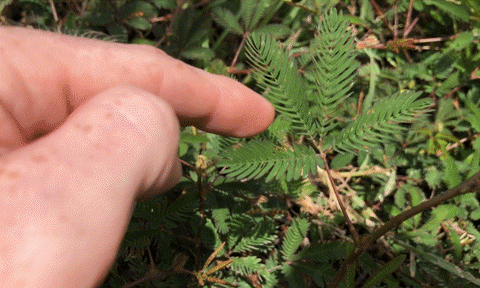 I've known this plant ever since I moved to Cambodia in 2010, and when I spotted it here in Suriname, I assumed the Javanese or Indians brought it here. However, this plant is native to South America and the Caribbean, which makes me really curious how it's so widespread in Cambodia.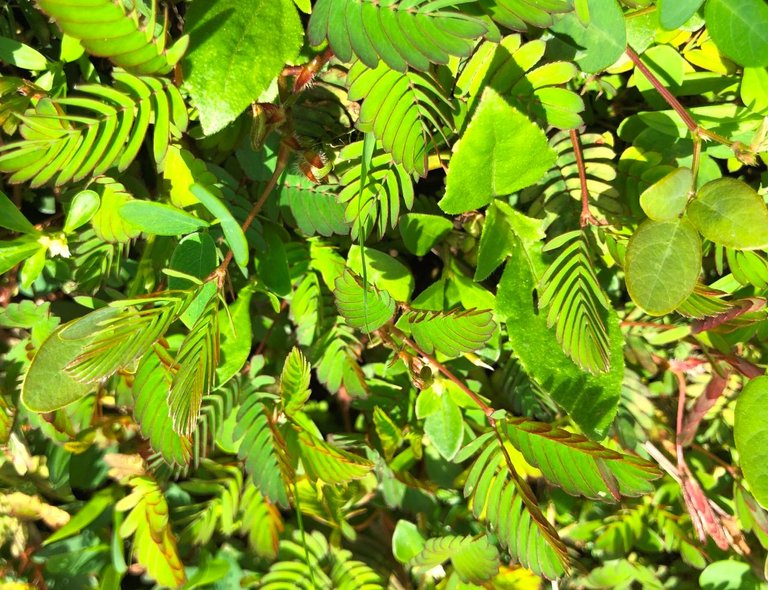 There are around 400 species within the Mimosa genus, something I noticed when researching this plants geographic origins. There aren't too many medicinal uses of this plant I'm aware of, as I've only heard one person mention it can be used for tea, but this person had no idea about its medicinal properties.
     Even though I've known this plant for years, today was the first time I saw it flowering. Although small, it's quite a beautiful flower, and well-protected by a maze of thorny stems.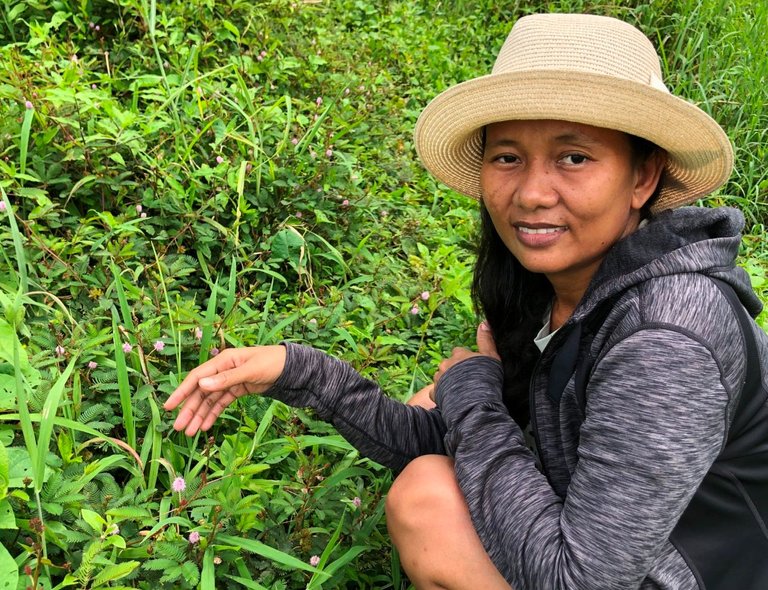 Well, nothing left to do but let the lovely @sreypov demonstrate a little proof of brain. Also, as I was putting this post together, I remembered the humble Mimosa Pudica makes a cameo in JAH9's "Humble Mi" reggae music video.
fast forward to 3:35 to see Mimosa Pudica's plant cameo
     Well, that's all folks, just wanted to share this mystical plant with you all. Curious to know if there are any traditional medicinal uses of this plant in your country?
CLICK HERE TO JOIN HIVE AND START EARNING CRYPTO LIKE US

---
Posted on NaturalMedicine.io