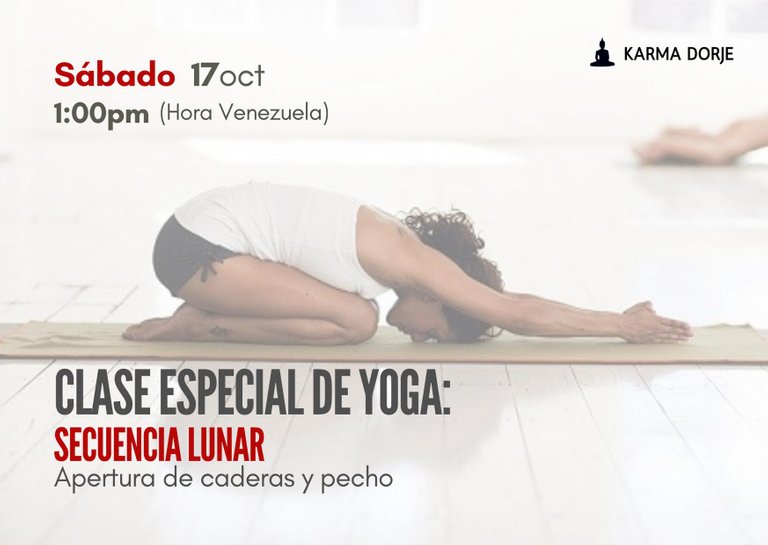 Clase especial de Yoga
Secuencia Lunar
Apertura de Caderas y Pecho
Debido a que precisamente el día de hoy (viernes), es Luna Nueva. He decido pautar para el día de mañana una clase especial de Chandra Krama o Secuencia Lunar. El desarrollo de esta práctica postural activa la energía lunar en nuestro cuerpo, relacionado con lo femenino (tanto hombre como mujer posee energía femenina y masculina).
Esta energía está relacionada con la Luna. Del mismo modo que la energía masculina está relacionada con el Sol.
¿Qué es la Secuencia Lunar o Chandra Krama?
Es una serie de asanas (posturas), que se ven unidas a través de la respiración, ha sido desarrollada con fines terapéuticos, y se realiza de forma segura, cuidando de no lastimarnos ni sobreesforzarnos e insentivando al equilibrio.
Puede ser hecha en los días de luna llena, luna nueva o sencillamente en esos instantes donde sentimos cansancio físico y embotamiento mental. También cuando existe la presencia de lesiones que queramos tratar, sobre todo en las zonas de cadera y espalda.
La práctica hecha regularmente puede disminuir el riesgo de tensiones y lesiones, y aumentar la consciencia de tu condición corporal interna, que se ve infuida por los cambios naturales del ambiente.
Nos ayuda a flexibilizar y ampliar el rango de movimiento a nivel de las articulaciones de caderas. Igualmente, ayuda a mejorar nuestra flexión y extensión de la columna.
Because precisely today (Friday), it is New Moon. I have decided to schedule a special class of Chandra Krama or Moon Sequence for tomorrow. The development of this postural practice activates the moon energy in our body, related to the feminine (both men and women possess feminine and masculine energy).

This energy is related to the Moon. In the same way that the masculine energy is related to the Sun.

What is the Moon Sequence or Chandra Krama?

It is a series of asanas (postures), which are united through breathing, has been developed for therapeutic purposes, and is performed in a safe manner, taking care not to hurt or overexert ourselves, and instigating balance.

It can be done on the days of the full moon, new moon or simply on those moments when we feel physical tiredness and mental dullness. Also when there is the presence of injuries that we want to treat, especially in the hip and back areas.

Regular practice can decrease the risk of tension and injury, and increase awareness of your internal body condition, which is influenced by the natural changes in the environment.

It helps us to become more flexible and to expand the range of movement at the hip joint level. It also helps to improve our spinal flexion and extension.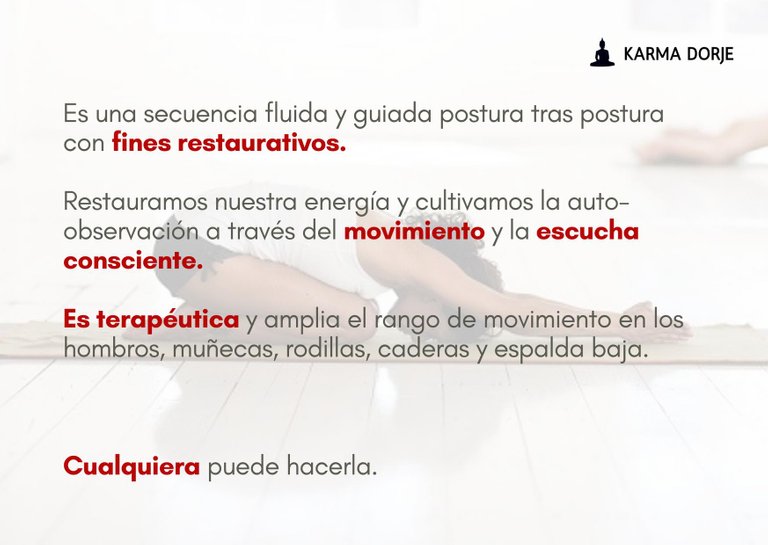 ---
Valor/ Value
Esta es una actividad que realizo cada cierto tiempo en el marco de mis clases, en modalidad Online.
Tiene el valor equivalente a 7.00 USD.
This is an activity that I do from time to time in the framework of my classes, in Online mode.

It has the equivalent value of 7.00 USD (I accept cryptomonies through Binances if I want to make the inscription or through Hive Wallet)
---
Desde los inicios de la pandemia, muchos profesores de yoga, incluyéndome, tuvimos que redirigir nuestros esfuerzos al momento de compartir nuestras enseñanzas por el método virtual.
De manera regular comparto:
Clases de asanas (Posturas), específicamente enseño el método Ashtanga Vinyasa Yoga
Meditaciones Guiadas
Cursos de profundización en la meditación
Clases especiales como esta: Apertura de caderas, Apertura de pecho. También Paradas de mano, Pranayama, entre otras.
El contacto en la enseñanza de Yoga es posible y necesario, sin embargo, he descubierto que de este modo es posible poder guiar al alumno, a través de la indicación verbal en tiempo real (compartiendo audio y video).
Since the beginning of the pandemic, many yoga teachers, including me, had to redirect our efforts when sharing our teachings through the virtual method.

I regularly share:

Asana classes (postures), specifically I teach the method Ashtanga Vinyasa Yoga
Guided Meditations
In-depth meditation courses
Special classes like this: Hip opening, Breast opening. Also Handstands, Pranayama, among others.

Contact in the teaching of Yoga is possible and necessary, however, I have discovered that in this way it is possible to guide the student, through verbal indication in real time (sharing audio and video).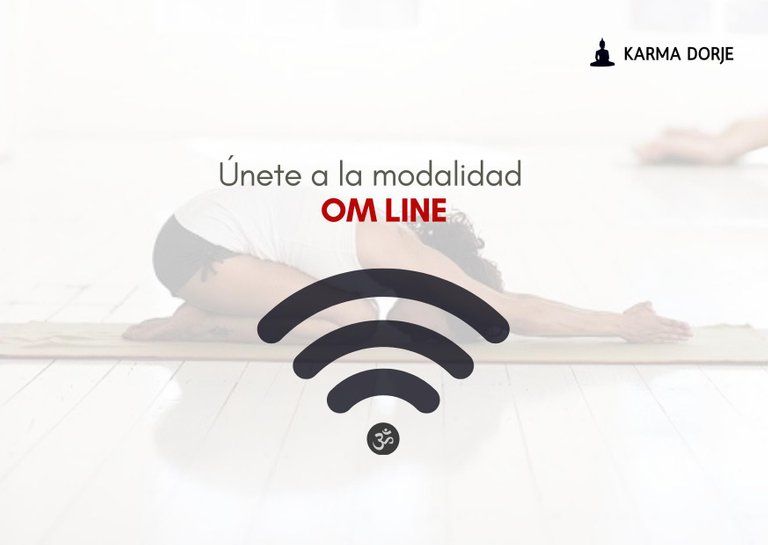 ---
Recuerda que para llegar a ser un maestro en algo, debemos practicar con mucha disciplina y dedicación.
Muchas gracias por leerme.
Remember that to become a master at something, we must practice with much discipline and dedication.

Thank you very much for reading me.
---
Soy Julio Cesar Arvelo, practicante y profesor de Ashtanga Yoga y Meditación.
Si deseas saber más sobre mis clases, puedes consultarme en mis publicaciones, o a través de mis redes sociales (están más abajo). También puedes encontrarme en el Discord la comunidad de @naturalmedicine
I am Julio Cesar Arvelo, practitioner and teacher of Ashtanga Yoga and Meditation.

If you want to know more about my classes, you can consult me in my publications, or through my social networks (they are below). You can also find me in the Discord community of @naturalmedicine
Todas las imagenes fueron diseñadas por mi, a través de Canva.com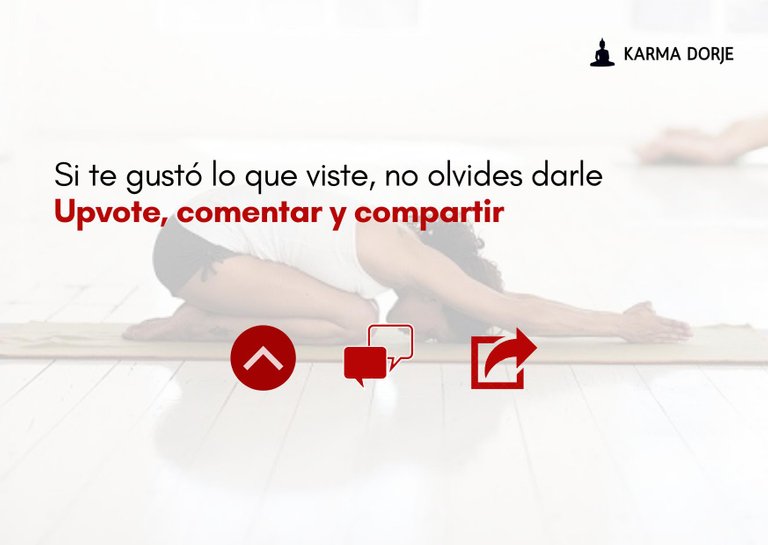 ---


MINDFUL LIFE is a Natural Medicine project which supports meditators on HIVE
Discord II Community