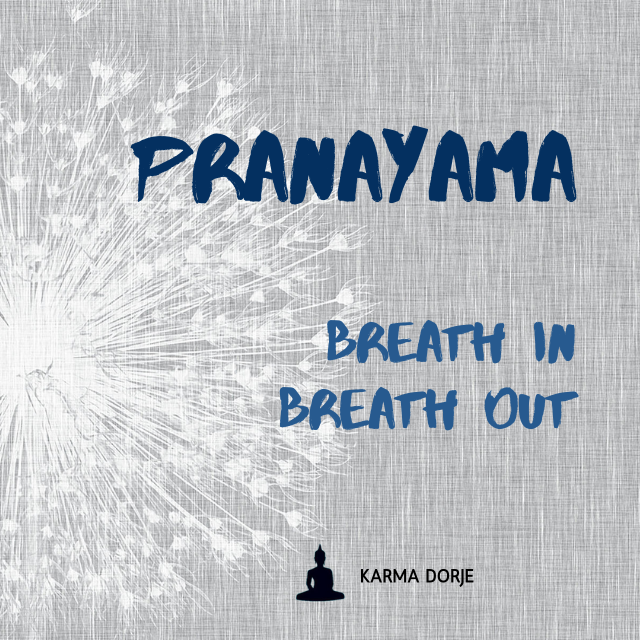 ENGLISH
Pranayama is the combination of two words: Prana or vital energy, and Ayama, is to dedicate, extend or develop. Together, it means: the development or extension of Prana.
On average, the human being breathes 21,600 times a day. That is, 15 times per minute.
We breathe 1 time every 4 seconds.
Obviously this will depend on our physical and mental health.
If we allow the senses and the mind to get out of control, the duration of breathing, and therefore, of life is reduced. This happens because the vital energy we acquire is used much less than in the case of those who breathe more slowly.
By leading a life with moderation (avoiding extremes), and extending the use of Prana, we can reduce the number of daily breaths, and thus live more and above all with greater quality in health and thoughts.
If you control your breathing, you control your life.
To achieve this, it is necessary to make a constant practice of:
Yoga-asanas: The postural practice of yoga, allowing us greater lung capacity, release of toxins and cleaning of the nadis (channels through which vital energy passes)

Pranayama: Exercises of extension of the vital energy, by the hand of a connoisseur in the matter.
So that you, the readers, can make a brief contact with a simple pranayama exercise I invite you to do this simple exercise, which you can apply at any time:
Sit comfortably in a posture with your spine straight as an arrow.

Activate a timer, for 1 minute.

Close your eyes and count how many breaths -always through your nose- you take freely (without slowing down or speeding up), during that minute.
Let me know in the comments how many they were.

Then, prepare the chronometer again and do the same exercise for 1 minute but this time slowing down the breathing.
And comment, the number of breaths you were able to take this time.
By prolonging the breathing we not only acquire good health and improve our life, but we also have the possibility of calming the mind, emotions and thoughts. Therefore, take advantage and also observe the change you have experienced after doing just ONE MINUTE of this brief exercise.
---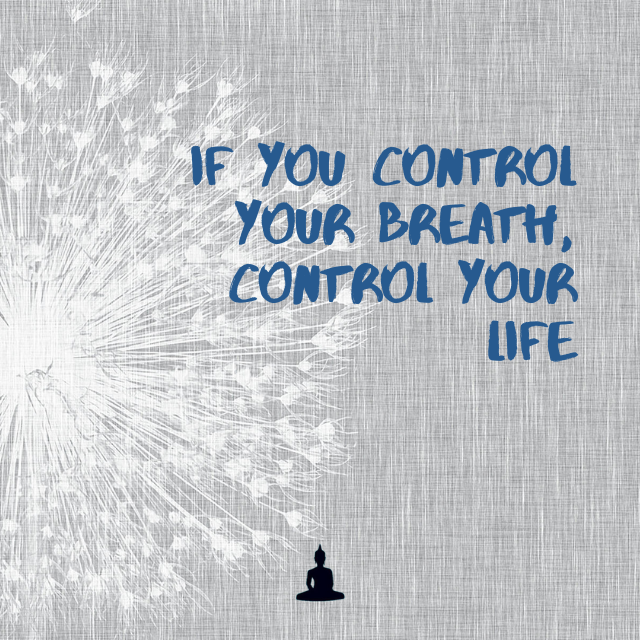 ESPAÑOL
Pranayama es la combinación de dos palabras: Prana o energía vital, y Ayama, es dedir, extensión o desarrollo. En conjunto, significa: el desarrollo o extensión del Prana.
En promedio, el ser humano respira 21.600 veces al día. Es decir, 15 veces por minuto.
Respiramos 1 vez cada 4 segundos.
Obviamente esto dependerá de nuestro estado de salud físico y mental.
Si permitimos que los sentidos y la mente se descontrolen, la duración de la respiración, y por ende, de la vida se reducen. Esto ocurre, pues la energía vital que adquirimos es aprovechada mucho menos que en el caso quien respira con mayor lentitud.
Llevando una vida con moderación (evitando los extremos), y extendiendo el aprovechamiento del Prana, podemos reducir el numero de respiraciones diarias, y así vivir más y sobretodo con mayor calidad en salud y pensamientos.
Si controlas tu respiración, controlas tu vida.
Para lograr esto, es necesario realizar una practica constante de:
Yoga-asanas: La práctica postural de yoga, permitiéndonos mayor capacidad pulmonar, liberación de toxinas y limpieza de los nadis (canales por donde transita la energía vital)

Pranayama: Ejercicios de extensión de la energía vital, de la mano de un conocedor en la materia.
Para que ustedes, los lectores puedan hacer un breve contacto con un ejercicio de pranayama simple les invito a hacer este ejercicio sencillo, que puedes aplicar en cualquier momento:
Siéntate cómodamente en una postura con la columna recta como una flecha.

Activa un cronómetro, durante 1 minuto.

Cierra los ojos y cuenta cuántas respiraciones -siempre por la nariz- realizas libremente (sin relentizarla ni acelerarla), durante ese minuto.

Hazme saber en los comentarios cuantas fueron.

Luego, vuelve a preparar el cronómetro y haz el mismo ejercicio durante 1 minuto pero esta vez haciendo más lenta la respiración.

Y comenta, el numero de respiraciones que pudiste realizar en esta ocasión.
Alargando la respiración no solo adquirimos buena salud y mejoramos nuestra vida, sino que tenemos la posibilidad de calmar la mente, emociones y pensamientos. Por ende, aprovecha y observa también el cambio que hayas experimentado luego de hacer tan solo UN MINUTO de este breve ejercicio.
---
Recuerda que para llegar a ser un maestro en algo, debemos practicar con mucha disciplina y dedicación.
Muchas gracias por leerme.
Remember that to become a master at something, we must practice with much discipline and dedication.

Thank you very much for reading me.
---
Soy Julio Cesar Arvelo, practicante y profesor de Ashtanga Yoga y Meditación.
Todas las imagenes fueron diseñadas por mi, a través de Canva.com
Mi redes sociales:
---


MINDFUL LIFE is a Natural Medicine project which supports meditators on HIVE
Discord II Community
---
Posted on NaturalMedicine.io