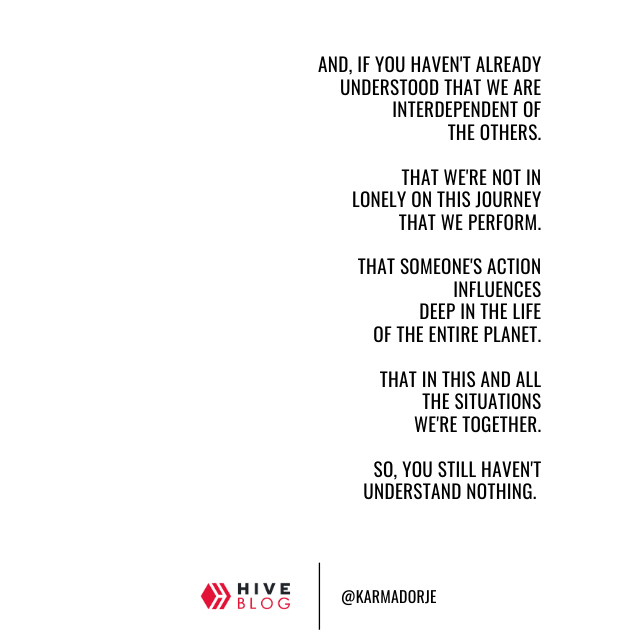 And, if you haven't already
understood that we are
interdependent of
the others.
That we're not in
lonely on this journey
that we perform.
That someone's action
influences
deep in the life
of the entire planet.
That in this and all
the situations
we're together.
So, you still haven't
understand nothing.
To be aware, it's going to transform our ways...
of thinking,
talking
or acting,
to influence others and live with them.
This current situation, with the presence of this pandemic, allows us to evidence the interdependence of things, of people, everything is intertwined.
Become aware that you are not really isolated from anyone, the connection remains.
---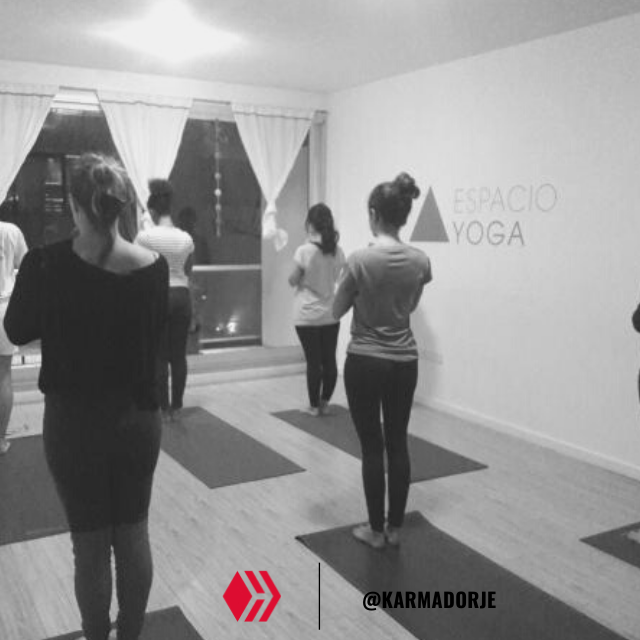 Quick Meditation


If you're reading this, you're alive and you have time to breathe.
And so, consciously, find the freedom that is there, right on the tip of your nose and you haven't managed to see it.
Dedicate yourself at least once a day, to breathe consciously for a period of time, and find the freedom without having to leave your home. You won't even have to move from where you are to find a whole world inside you.
Try to do it for at least 1 minute, breathing, consciously.
If you don't have one (1) minute to devote to being free and happy, then you should seriously consider trying an hour.
In that way you will become aware of 'what is', of what is happening. And you will have a clarity of thought that you did not used to have before.
If you have questions about this way of cultivating your attention and realizing what is going on the present moment, ask me in the comments or write me through Discord of Natural Medicine community and I will be happy to help you.
---
Remember that to become a master at something, we must practice it with a lot of discipline and dedication.
Thank you so much for reading me.
---
I am Julio Cesar Arvelo, practitioner and teacher of Ashtanga Yoga and Meditation.
If you liked this post and want to continue reading me, welcome to follow me.
All the images were made by me, through Canva.com
My social networks:
---
MINDFUL LIFE is a Natural Medicine project which supports meditators on HIVE
Discord II Community