Hello dear #hive community, in this section I want to share my knowledge about a medicinal and cooking plant so that you are aware of all the benefits and properties that can bring to our body and demonstrate that the natural power is great.
Hola querida comunidad #hive, en esta sección quiero compartir mi conocimiento sobre una planta medicinal y de cocina para que conozcas todos los beneficios y propiedades que pueden aportar a nuestro cuerpo y demostrar que el poder natural es excelente.
Apium graveolens scientifically called, but traditionally known as "Celery" is a plant that is very nutritious and serves to create kitchen recipes to give flavor and aroma to your favorite foods.
Apium graveolens llamada científicamente, pero tradicionalmente conocida como "Apio" es una planta muy nutritiva y sirve para crear recetas de cocina para dar sabor y aroma a sus comidas favoritas.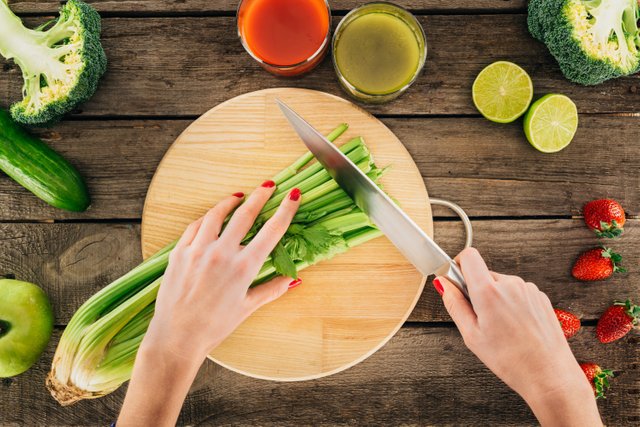 fuente||link
As I already mentioned apart from the fact that it serves to cook and prepare very delicious salads with other vegetables, it also has many medicinal uses that will surely improve our health markedly.
Como ya mencioné, aparte del hecho de que sirve para cocinar y preparar ensaladas muy deliciosas con otras verduras, también tiene muchos usos medicinales que seguramente mejorarán notablemente nuestra salud.
Uses and benefits|||Usos y beneficios.
From close experience to people who suffer from constipation and have trouble going to the bathroom, this plant is ideal for those people, since it contains fiber and helps to have a good digestion.
Desde la experiencia cercana hasta las personas que sufren de estreñimiento y tienen problemas para ir al baño, esta planta es ideal para esas personas, ya que contiene fibra y ayuda a tener una buena digestión.
It is an ideal source of vitamins and minerals for people suffering from anemia since it provides our body with vitamins b1, b2, b3, b5, b6, and minerals such as iron, calcium, magnesium, zinc, phosphorus, potassium, silicon, in short is very complete.
Es una fuente ideal de vitaminas y minerales para las personas que padecen anemia, ya que proporciona a nuestro cuerpo vitaminas b1, b2, b3, b5, b6 y minerales como hierro, calcio, magnesio, zinc, fósforo, potasio, silicio, en Corto es muy completo.
Once I consulted with my naturopathic doctor about other of the many natural cleansers to eliminate toxins from the body, lose weight and detect the immune system and it is recommended to drink a celery shake in the morning, having other benefits such as lowering blood pressure, anti-inflammatory, diuretic, anticancer and reduce cholesterol level.

fuente||link
Una vez que consulté con mi médico naturista sobre otros de los muchos limpiadores naturales para eliminar toxinas del cuerpo, perder peso y detectar el sistema inmunológico, se recomienda tomar un batido de apio por la mañana, que tiene otros beneficios como bajar la presión arterial, antiinflamatorio, diurético, anticancerígeno y reducen el nivel de colesterol.
Celery juice|Jugo de apio
To the celery smoothie you can also add cucumber or pineapple, they are powerful diuretics and highly effective depuratives.
Al batido de apio también puede agregar pepino o piña, son diuréticos potentes y depurativos altamente efectivos
It also acts on our central nervous system thanks to its alkaline properties, it relaxes, prevents stress and insomnia and it is also a powerful formula to recover our energy after exercising and stimulate sexual activity. You have to be careful with women who are pregnant and it can be harmful.
También actúa sobre nuestro sistema nervioso central gracias a sus propiedades alcalinas, relaja, previene el estrés y el insomnio y también es una fórmula poderosa para recuperar nuestra energía después del ejercicio y estimular la actividad sexual. Debe tener cuidado con las mujeres embarazadas y puede ser dañino.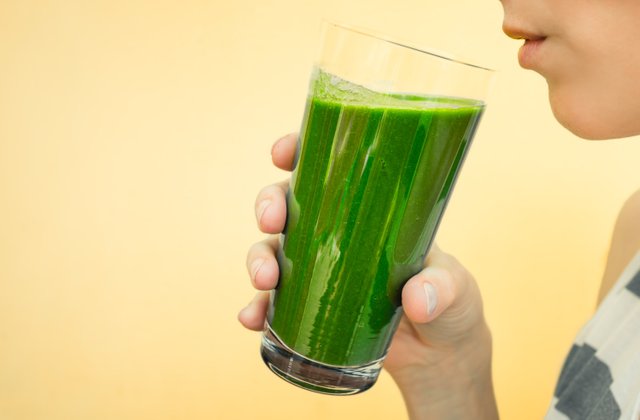 fuente||link
¡Because God gave us everything, we just have to know the things we have!
¡Porque Dios nos dio todo, solo tenemos que saber las cosas que tenemos!
Have good health, see you in the next post on the power of biotechnology.
Tenga buena salud, nos vemos en la próxima publicación sobre el poder de la biotecnología.
Reference Material||Material de Referencia