¡Hola Hivers! Hoy quiero aprovechar de participar en este concurso de la comunidad @naturalmedicine , gracias a que mi mamá @mariakekin me invito. Además, me parece un tema interesante. El concurso, propone hacer un post con alguna de las 5 preguntas planteadas en sus bases. En este caso yo seleccione esta: ¿Qué práctica recomendaría para lograr una conexión o desarrollo espiritual?. Así que sin más que hacer referencia...
Hello Hivers! Today I want to take the opportunity to participate in this contest of the @naturalmedicine community, thanks to my mom @mariakekin who invited me to participate. Besides, I find it an interesting topic. The contest, proposes to make a post with one of the 5 questions posed in their bases. In this case I selected this one: What practice would you recommend to achieve a spiritual connection or development?. So without further reference....
¡Empecemos! | Let´s Go!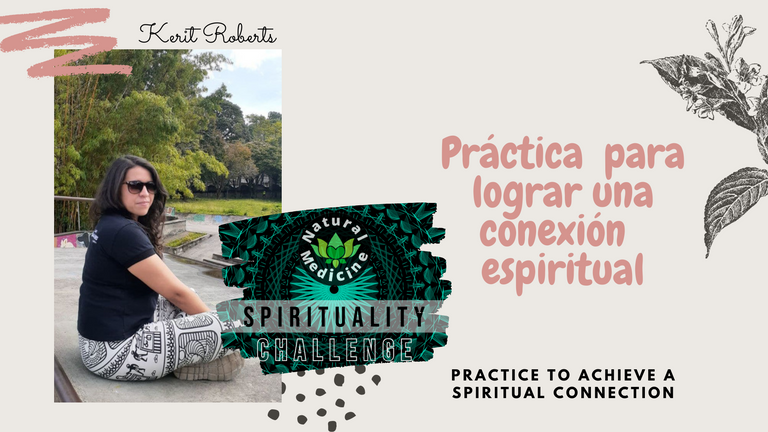 Imagen hecha por mí @keritroberts | Image made by me in Canva

---
¿Práctico alguna religión? | Do you practice any religion?
Antes de responder la pregunta principal, me gustaría que conocieran un poco sobre mí en esta área.
Ahora bien, la verdad es que la religión no va conmigo, no practico ninguna como tal, yo soy creyente en Dios, pero no en ninguna iglesia, porque pienso que cada una tiene sus limitaciones y en todas hay hipocresía y manipulación, también cosas buenas, pero ninguna me identifica. Así que mi mejor religión es hacer el bien sin mirar a quien.
Before answering the main question, I would like you to know a little about me in this area.
Now, the truth is that religion does not go with me, I do not practice any as such, I am a believer in God, but not in any church, because I think that each one has its limitations and in all there is hypocrisy and manipulation, also good things, but none identifies me. So my best religion is to do good without looking at whom.
---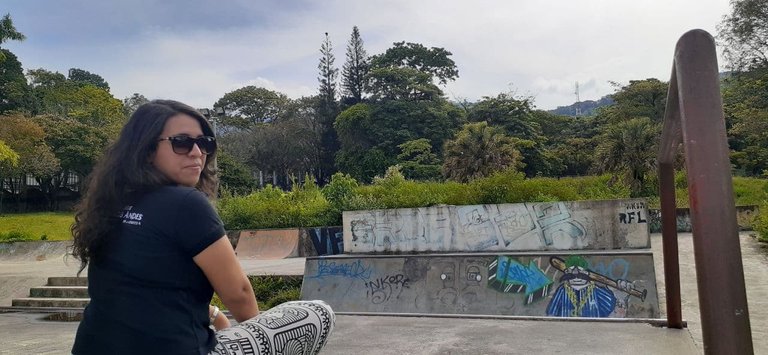 La naturaleza me ayuda a conectar con mi espiritualidad | Nature helps me to connect with my spirituality.
---
¿Qué práctica recomendaría para lograr una conexión o desarrollo espiritual? | What practice would you recommend to achieve a spiritual connection or development?
Yo recomiendo completamente, la practica de Yoga y luego de meditación, porque estas 2 actividades me han ayudado a conectar con mi ser interior y mi espiritualidad. Además, de brindarme beneficios como mejorar mi postura corporal, tonificar mi cuerpo, aliviar los dolores de mi espalda, mantener la paz interior, mejora mi concentración, alinear mis chacras, entre otros.
Recomiendo estas dos actividades en conjunto, ya que a mi me han funcionado de maravilla. Además, que no importa la religión que prediques, tu decides que intención colocarle a tus prácticas. Con ellas podrías mejorar tu salud mental, aumentar tu conciencia personal, mejorar tu autoestima, desarrollar la inteligencia emocional y la empatía , aliviar la ansiedad y la depresión y muchos más beneficios, solo tienes que ponerte manos a la obra.
No requieres de muchos implementos para empezar, solo un mat, una estera o toalla para apoyarte, podrías buscar clases para principiantes en YouTube o alguna aplicación en tu teléfono y la mejor actitud positiva para iniciar.
I fully recommend the practice of Yoga and then meditation, because these 2 activities have helped me to connect with my inner self and my spirituality. Besides, it has given me benefits such as improving my body posture, toning my body, relieving my back pain, maintaining inner peace, improving my concentration, aligning my chakras, among others.
I recommend these two activities together, as they have worked wonders for me. Also, no matter what religion you preach, you decide what intention to place on your practices. With them you could improve your mental health, increase your personal awareness, improve your self-esteem, develop emotional intelligence and empathy, relieve anxiety and depression and many more benefits, you just have to get down to work.
You do not require many implements to start, just a mat, a mat or towel to support you, you could look for beginner classes on YouTube or an application on your phone and the best positive attitude to start.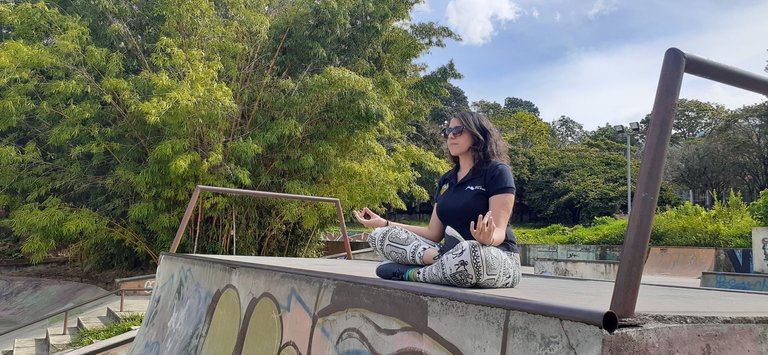 ---
Palabras Finales| Final Words
Tu decides al final de cuentas, la práctica y los métodos para lograr tu espiritualidad. Lo importante es mantener ese linda conexión contigo y con el ser superior en el que creas. Pero si nunca lo has intentado o llevas tiempo sin retomar la práctica del yoga y la meditación, puedes empezar ahora. Veras como tu vida se equilibra, entre alma, cuerpo y mente.
You ultimately decide the practice and methods to achieve your spirituality. The important thing is to maintain that beautiful connection with yourself and the higher self you believe in. But if you have never tried or have been a long time without taking up the practice of yoga and meditation, you can start now. You will see how your life becomes balanced, between soul, body and mind.
---
Finalmente, invito a @miguelangel1 y a @engerbertms a participar en este concurso de esta linda comunidad. Las bases del concurso las pueden encontrar AQUÍ. Gracias a todos por leerme. Feliz día y Buenas vibras! 💛
Finally, I invite @miguelangel1 and @engerbertms to participate in this contest of this nice community. You can find the contest rules HERE. Thank you all for reading me. Happy day and Good vibes!

---
Todas las fotos fueron tomadas con mi dispositivo Samsung A20 | All photos were taken with my Samsung A20 device
---
📌Separador de texto: cryptocharon

📌Texto traducido en: DeepL

---