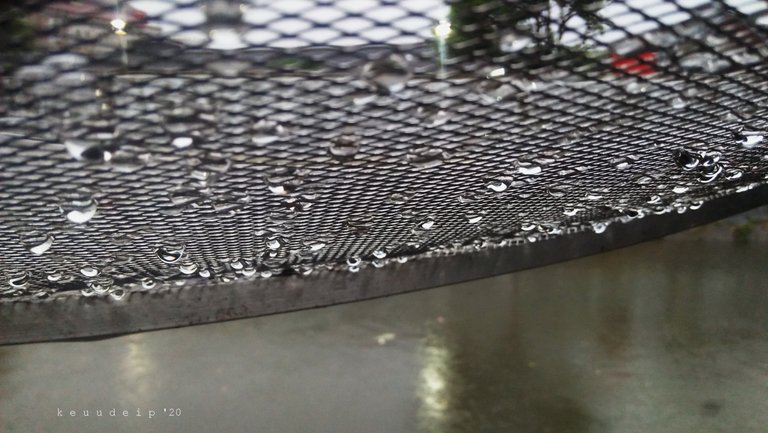 At our place, in Banda Aceh and Aceh Besar, the rainy season seems to come a little earlier than October this year. It seems that it will not be much different from last year, the rainfall that started in September will peak at the end of December or around the beginning of January. Obviously, this is something that is ordinary and natural.
In these few days, the rain accompanied by strong winds seemed to announce that the monsoon season that usually arrived would soon return, or maybe it had indeed arrived. And actually there is nothing extraordinary in this, so here I am actually just going to exaggerate something that is actually ordinary. I think, sometimes, by exaggerating some ordinary things as if they were something extraordinary, that there can show us some important details. In this case, the details might be something like this: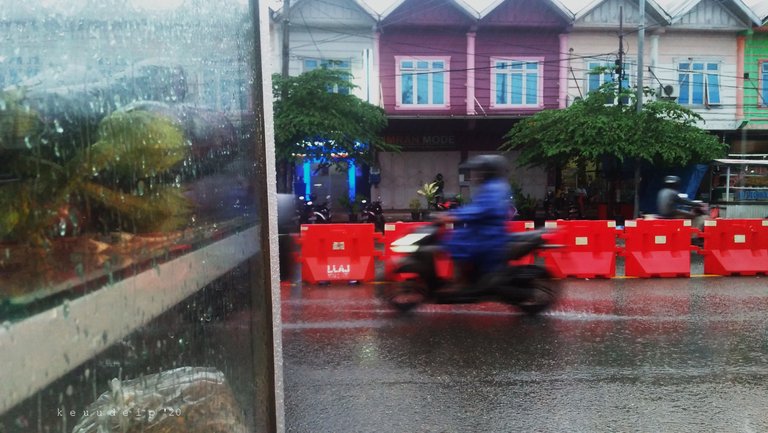 From the start of the rainy season to the next few months, a rain jacket should be something that we should always remember to carry when walking or riding on a motorbike or the like, let alone our children coming with us. Rain can fall at any time. Cloudy and rain can happen suddenly even though you have just had a sunny day, it can even rain when the sun is still shining. Meanwhile, at night, you better predict the rain will fall. If we feel warm or hot that sometimes we sweat, and it seems to come from the land around us, it can be a sign that we should prepare everything we need before it rains.
And if you are a food vendor on carts soaked in rain, you don't have to be gloomy about this weather, and always be optimistic, because there will always be customers who will miss your warm food in the cold rainy season.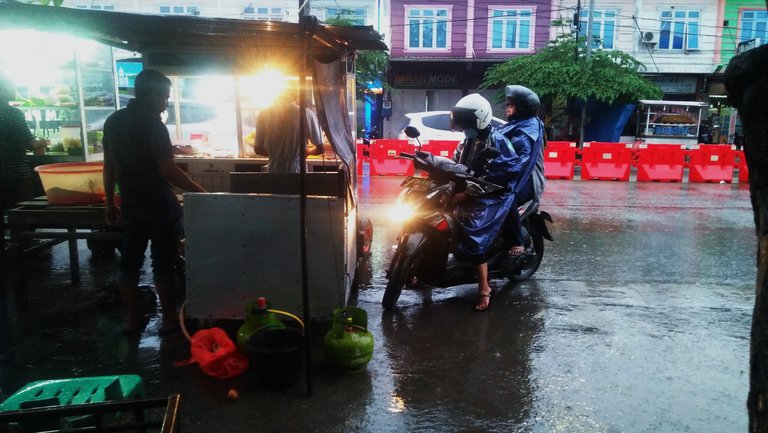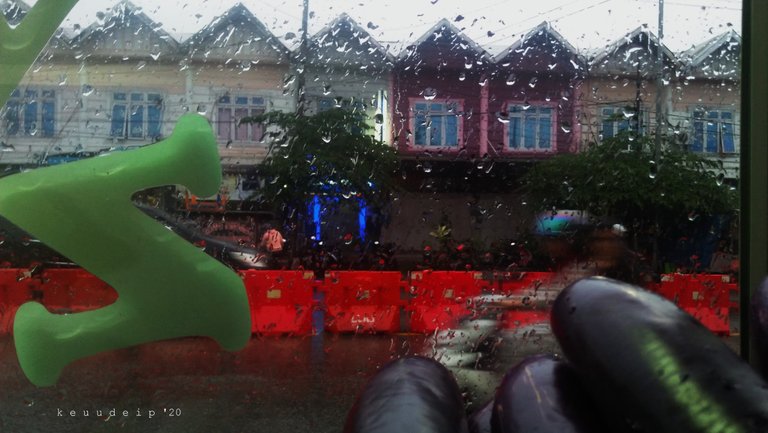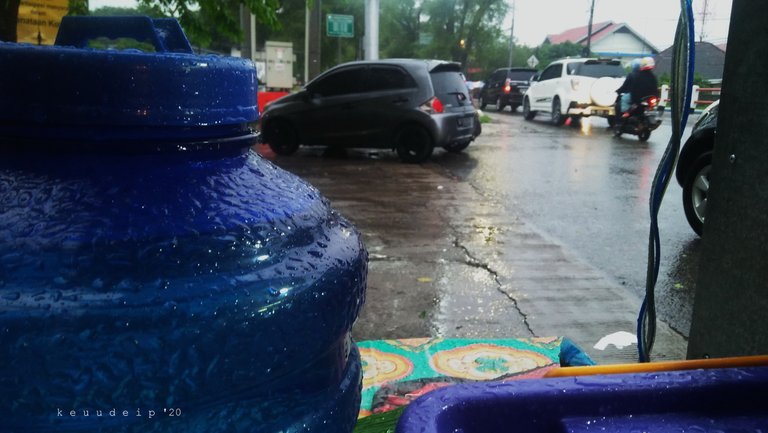 ---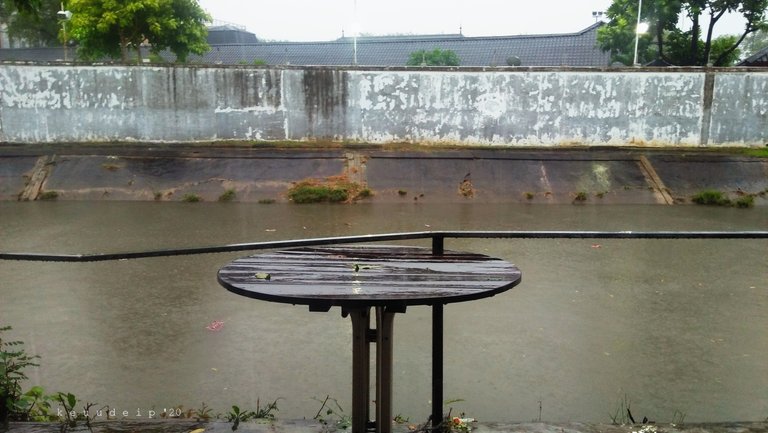 If we haven't had time to clean gutters or whatever drains in our homes and neighborhoods, then September is the perfect time to start doing that right away and to keep things clean throughout the rainy season and of course beyond. In fact, we are also responsible for the cleanliness of the river. This is because several diseases will be around us in the months of the rainy season, including dengue fever and malaria. Better to watch it.
---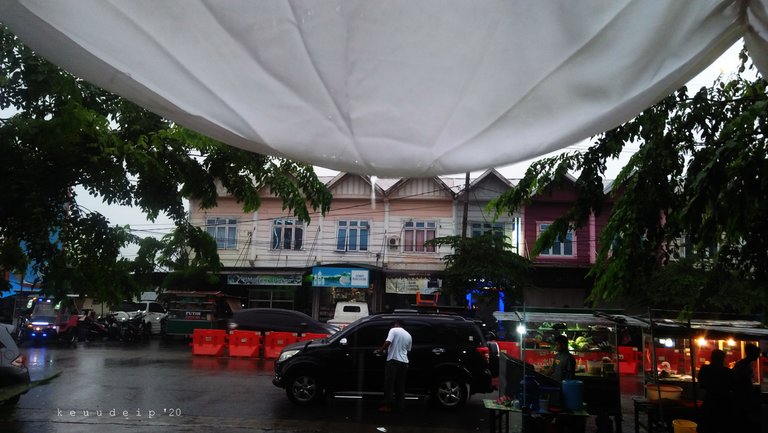 Never forget that everything you want dry, like clothes on the clothesline or anything like that, including your helmet.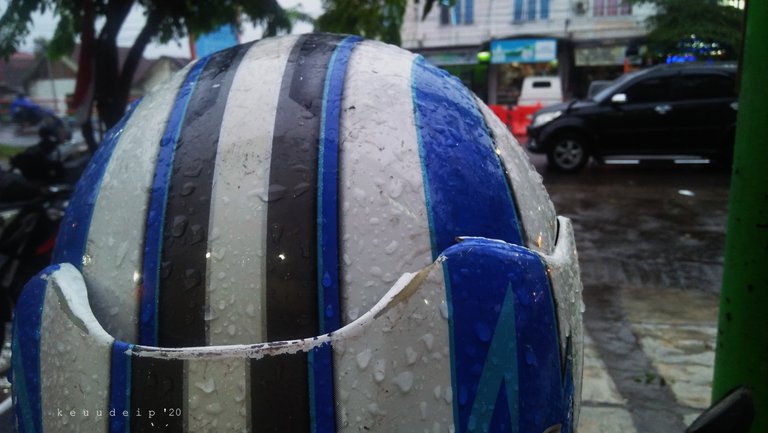 ---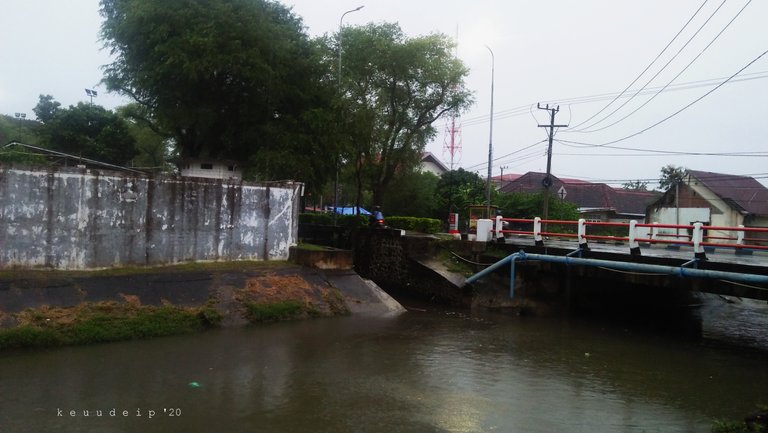 Be careful when you are near tall trees or electric poles, and you should not linger around such things, because rain is often accompanied by strong winds and we don't want an accident to happen.
---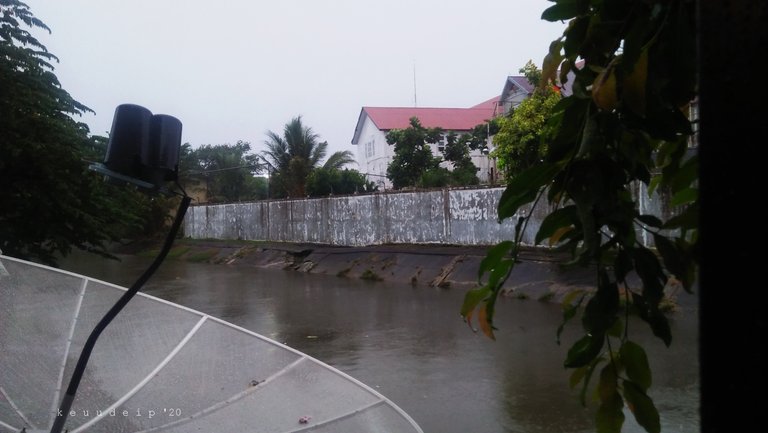 It's best not to ignore the weather news, and remind family, friends, or who you meet if you hear something to watch out for such as water overflowing on the road somewhere or there are fallen trees and others.
After it rains for about half an hour, you can use it to take a shower or clean the skin. That said, rainwater can prevent cancer (!).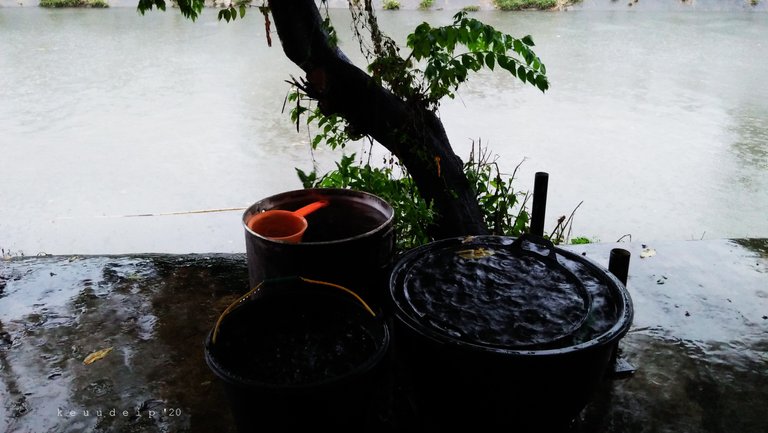 Happy September and the rainy months.
I took these pictures in a corner of Banda Aceh City on the afternoon of 19 September.
---