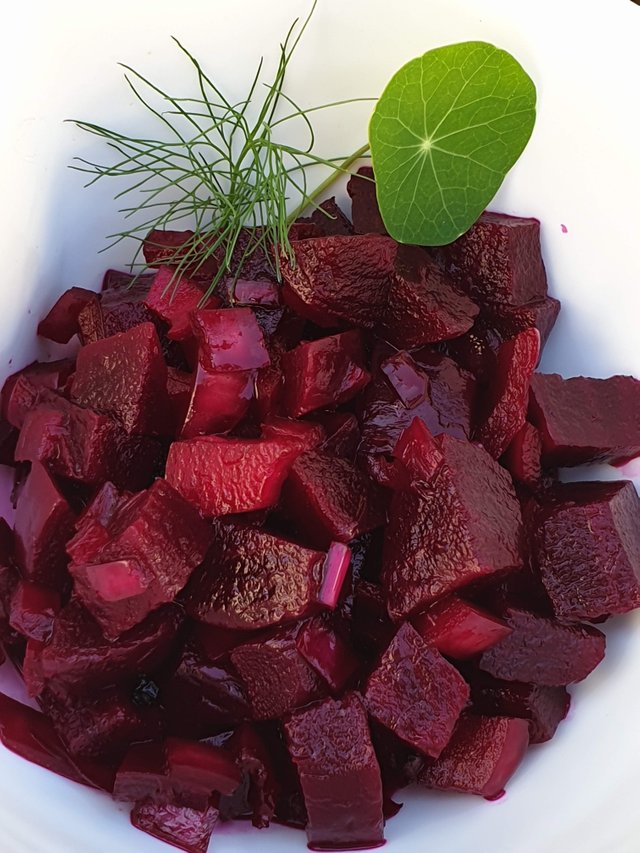 Happy Monday everyone!
A glorious sunny Monday here despite us being in the midst of winter; it's not our rainy season so we have many sunny days in winter with mild temperatures.
That is why Durban definitely is the best place to be in a South African winter.
We're however still not sure if we're allowed on the beaches; apparently the fishermen have been active this weekend but our Governmental Command Council keep on sending out mixed messages, so we still don't know if we're allowed to step onto the beach!
They've been making crazy regulations like we can buy shoes, but not beach thongs; does that make any sense to you?
Our vegetable garden's progress
Nevertheless, the sun's out so I will show you how our vegetable garden is doing. Hubby has to make haste or the monkeys will be ravishing those peas and pumpkins before they even have a chance to develop fully!
Peas in the making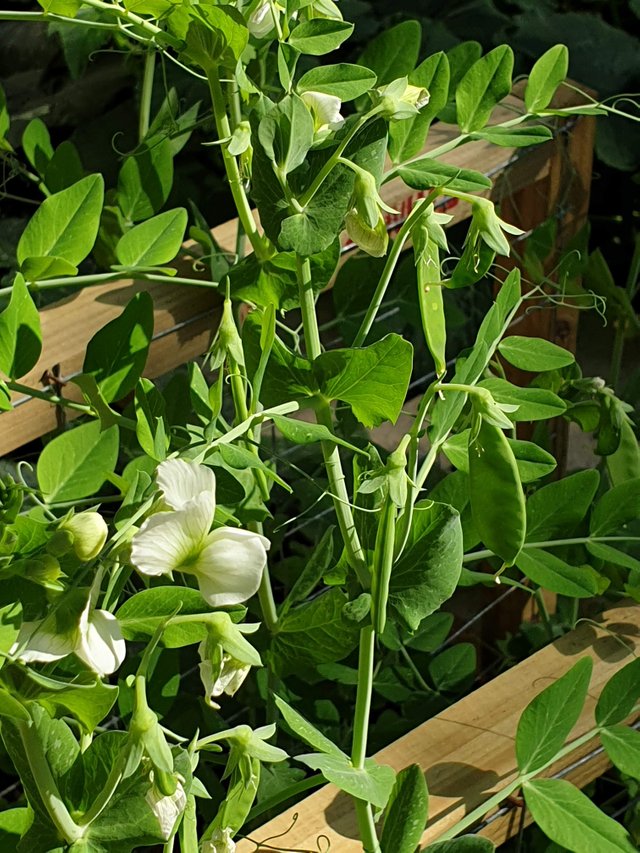 Tiny Baby Butternut Squash & Orange Hokkaido Pumpkin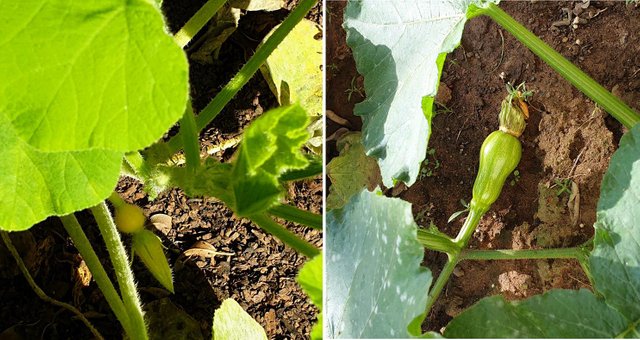 ---
Today I will be making a tangy Spiced Beetroot that can be bottled and kept for a couple of weeks so you'll have a readymade salad on hand at any time.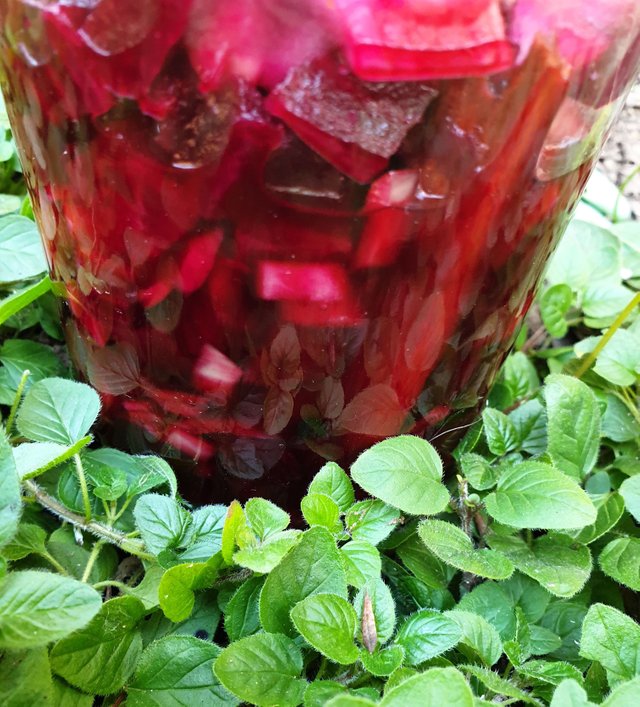 But let's take a look at some...
Fun Beetroot Facts
It's a Hangover Cure - the pigment that gives beetroot its color is called Betacyanin, which is an antioxidant that speeds up detoxification of the liver.
Beetroot is an Aphrodisiac and was used as such during the Roman times. This is not all folklore as beetroot contains high amounts of boron, which is related to the production of human sex hormones.
It lifts the mood – Beetroot contains betaine that relaxes the mind, and also contains tryptophan, both which contributes to a sense of well-being.
It gives one a good kind of sugar rush – beetroot has the highest sugar content than any other vegetable, but it releases sugar slowly unlike eating a chocolate bar.
You can use it in a litmus test – it turns pink when added to an acidic solution, and yellow when it is added to an alkali.
It has been used as a red hair dye since Victorian times.
It can be made into a wine that tastes similar to Port.
It stains easily as we all know – it's a water-soluble dye, and hot water locks the color in, so use lukewarm or cold water to avoid staining.
It has been served in space - cosmonauts from the USSR prepared borscht (beetroot soup) in zero gravity for the Apollo 18 astronauts in 1975.
It has broken world records - The world's heaviest beetroot weighed 23.4 kg (51.48 lb.)
Source
Definitely no world record here, but a nice bunch of young beetroot which I'm going to use today:)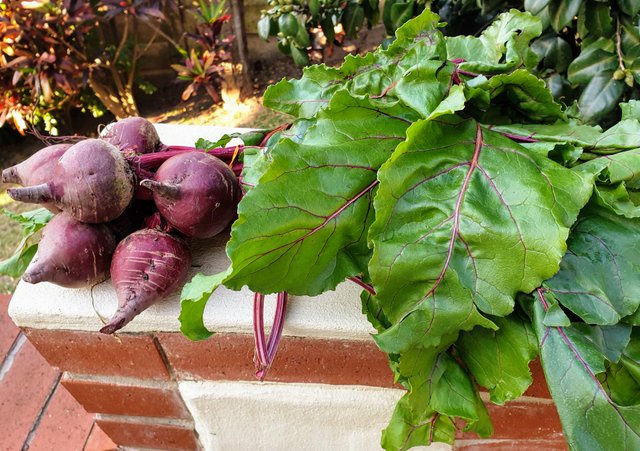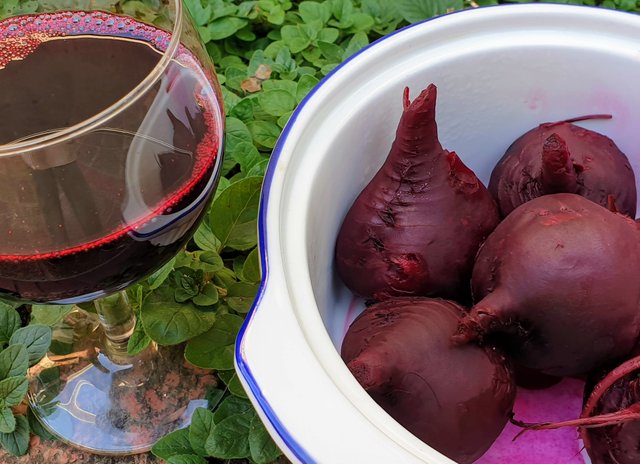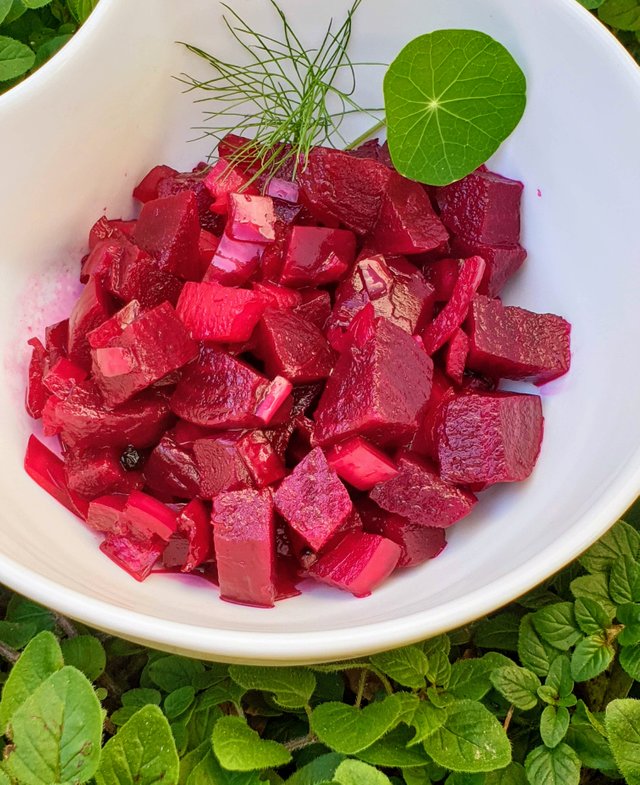 SPICED BEETROOT
1 bunch young beetroot, cook in salt water till tender & drain
1 Onion, diced
Pickling sauce:
200ml Apple Cider Vinegar
100ml Brown Sugar or Maple Syrup
5ml Salt
1 stick Cinnamon Bark or Cassia Bark
Whole Cloves, Peppercorns & Star Anise
Heat sauce ingredients together and simmer for about 5 minutes.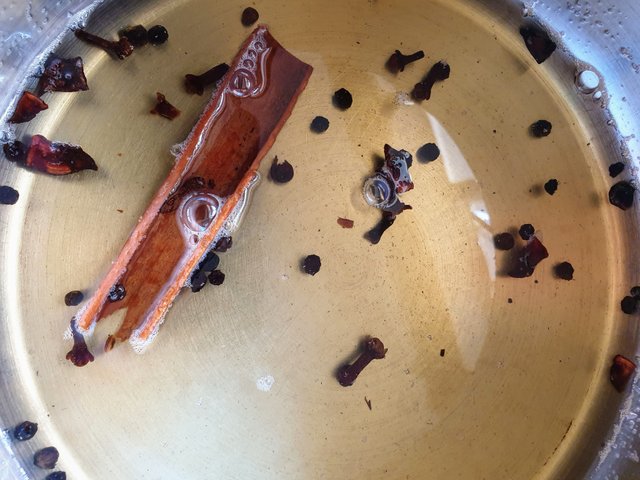 Beetroot skins will peel easily after cooking, dice into cubes (one can also slice or grate the Beetroot)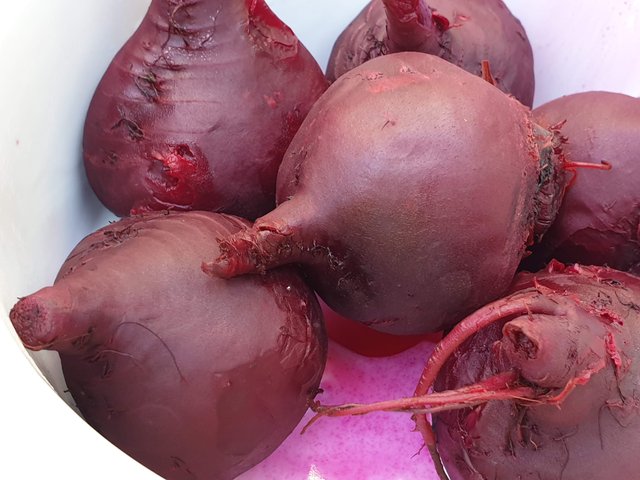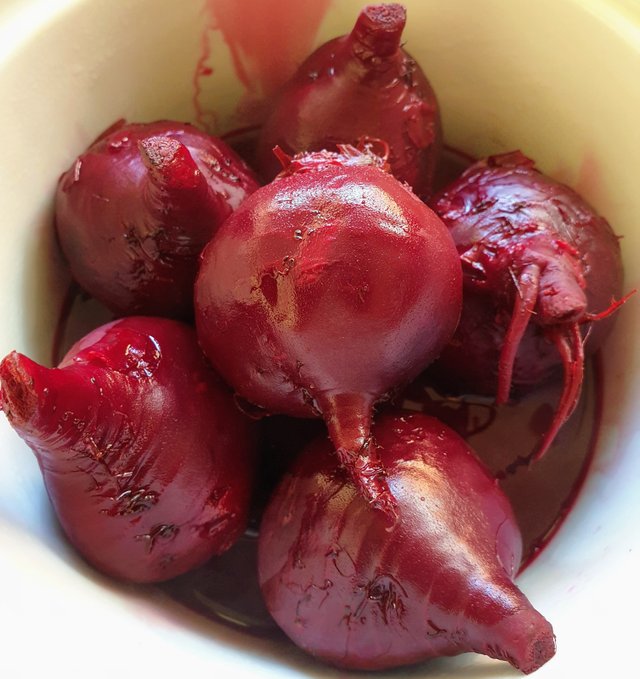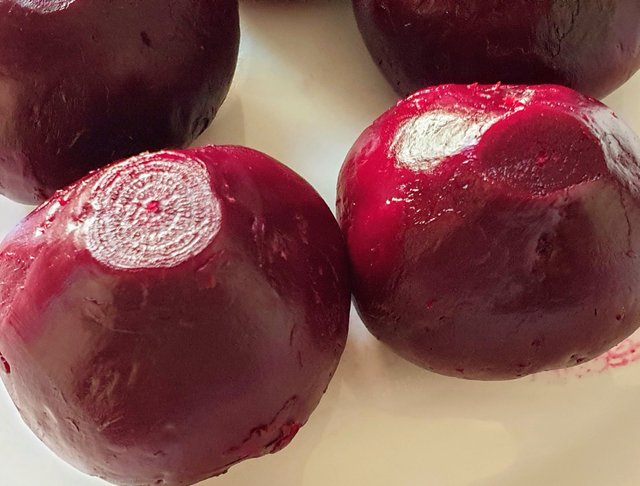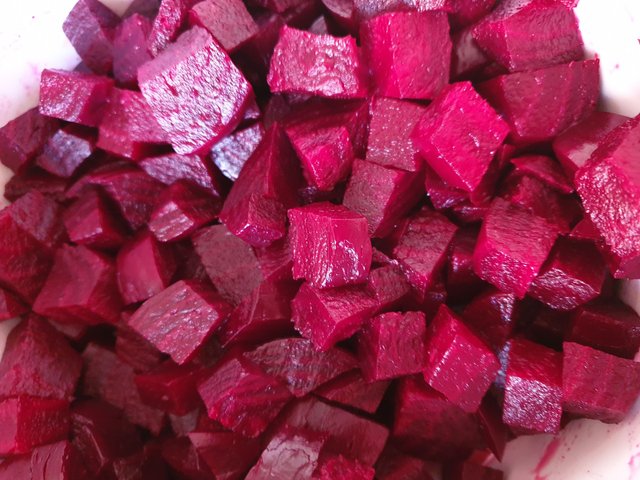 Mom Lily enjoys her beetroot naked with no spices nor vinegar.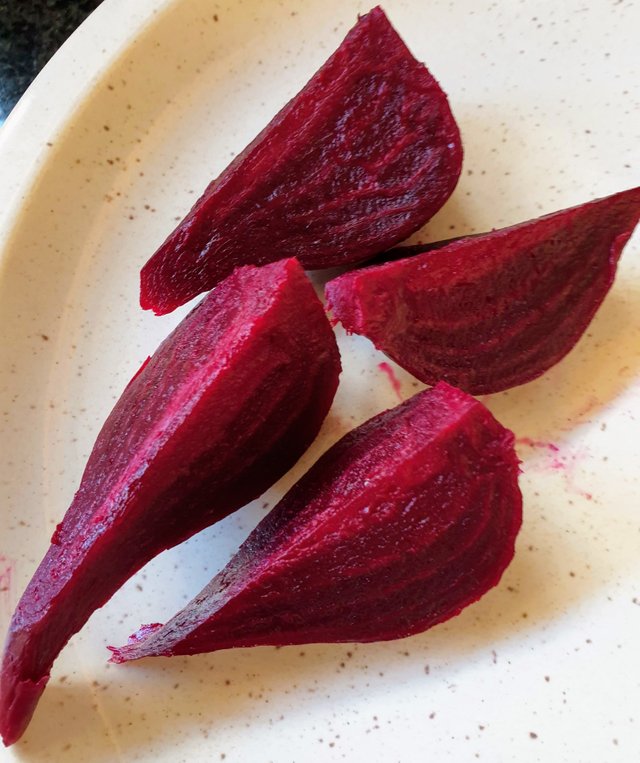 Place beetroot & onions into bowl, pour pickling sauce over, stir to mix ingredients and spoon into bottles & seal.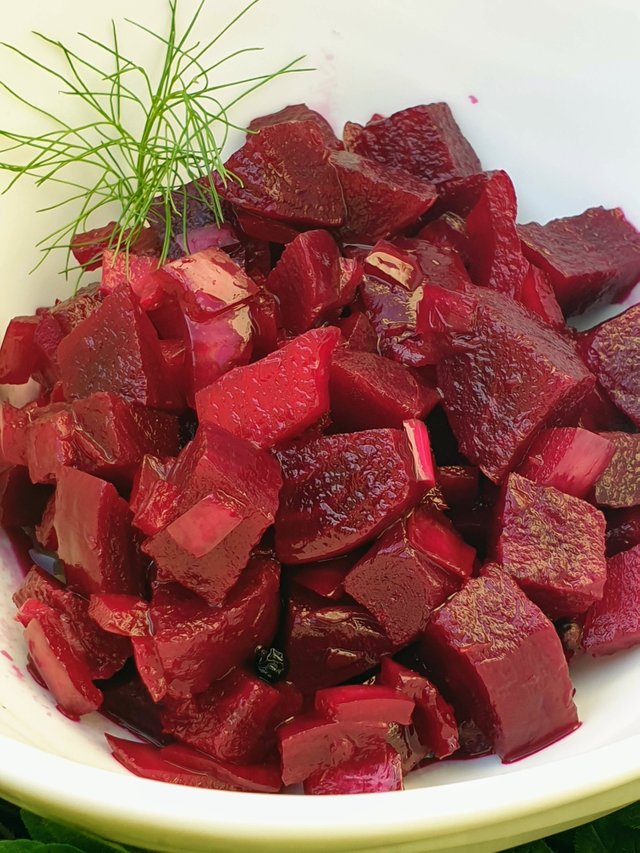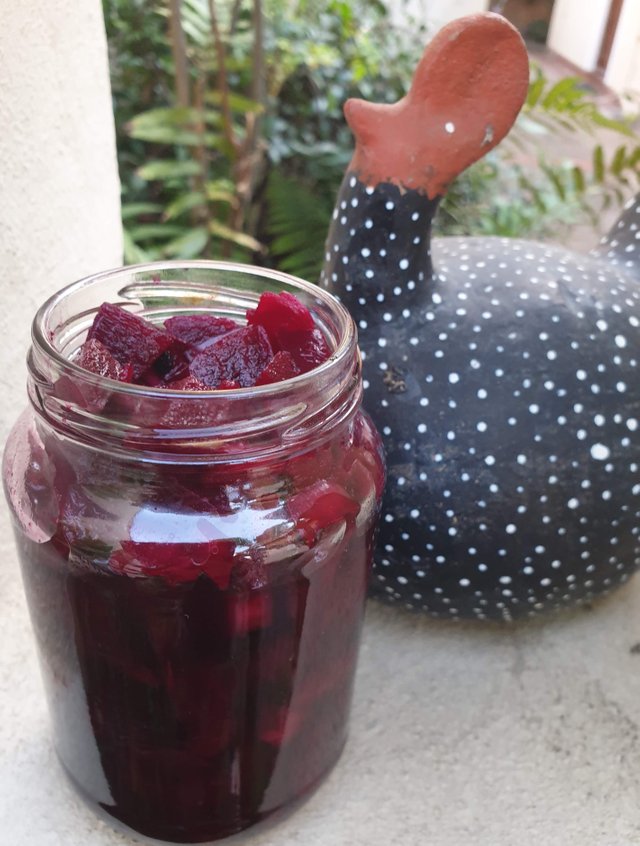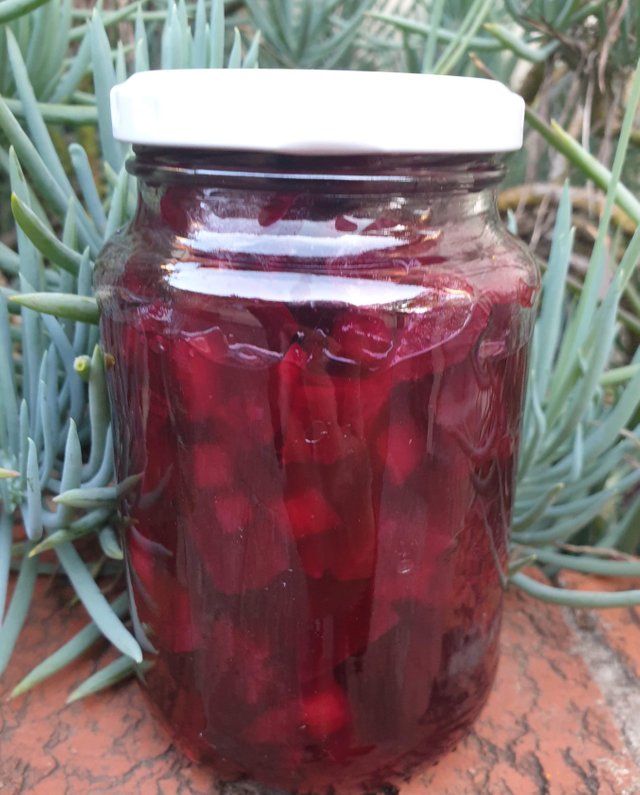 Last but not least, let's look at the...
Health Benefits of Beetroot
Packed with essential nutrients, beetroots are a great source of fiber, folate (vitamin B9), manganese, potassium, iron, and vitamin C. Beetroots and beetroot juice have been associated with numerous health benefits, including improved blood flow, lower blood pressure, and increased exercise performance.
Source
Note: these benefits are much more powerful if taken raw in smoothies or a juice, really delicious!

This has been my contribution to Fruits and Veggies Monday hosted by our Queen of Vegan Food @lenasveganliving with the lovely @plantstoplanks popping in faithfully every week and the talented artist @barbara-orenya's cheerful wonkies showing up here to put a smile on our faces!
Wishing everyone a wonderful week further!



Original Content by @lizelle

Thank you for stopping by

Copyright @lizelle - All Rights Reserved


Banner created by @derangedvisions