Not being able to breathe is one of the scariest health issues I've ever experienced, but something I've been spared ever since getting my acid reflux (GERD) condition under control.
I know many will ask what excess stomach acidity has to do with chest congestion but the problem arises when stomach acids enter the esophagus because the sphincter which should be stopping this is not doing its job. The stomach acids are then breathed into the airways causing upper respiratory inflammation.
I used Siberian Pine Nut Oil very successfully for my reflux for about three years, but somehow it stopped working so I had to resort to taking prescription meds as chronic bronchitis and asthma was something I really do not want!
I tend to be an emotional sponge; yep, cannot help it!
Seeing what is happening to our world at the moment has been causing me some distress and of course this exacerbates reflux so the upper respiratory inflammation has quietly made its way back!
WHAT IF...
Naturally the thought What if I'm be infected with this horrid virus popped into my head, but I have none of those symptoms and I have been ultra-careful as I really do not ever want to experience uncontrolled asthma ever again!
A friend told me about an amazing remedy she learned about recently, so here I am to share it with you.
However, do not let this stop you from going to your doctor, but if you need immediate relief from chest congestion, I highly recommend that you try this as you have nothing to lose, in fact this age old proven remedy is said to work better and faster than antibiotics! Never mind the smell of onions, it really is not so bad when tied up in that bag and warmed in the microwave and I much prefer the smell of onions to not being able to breathe and having to rely on an asthma pump!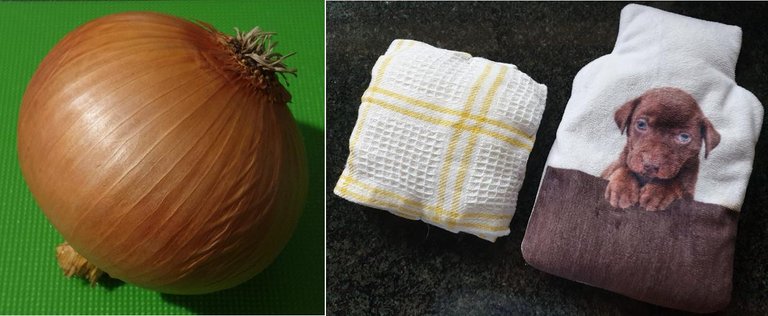 ONION POULTICE
Applying a warm onion poultice externally twice a day certainly alleviates chest congestion and make for easier breathing giving you a restful healing sleep at night.
I had relief after just one treatment and did not have need of my asthma pump after the first treatment!
Onions have expectorant properties such as sulfur that draws out mucus and fluids in body.
For the poultice, one can also add ginger or garlic for additional therapeutic effects; raw garlic has antibacterial and antiviral properties and ginger on the other hand fight many strains of bacteria.
How to make an onion poultice:
Peel and dice half an onion and wrap in a clean kitchen towel, tie up or place a couple of loose stitches to hold together.
Heat in microwave for about 20 seconds, pound it a little to release the juices then place on chest area and cover with a heated bean bag. Leave on for 20-30 minutes.
Note: If your baby has a stuffy nose and cough, in addition to the meds you get from your doctor or pediatrician, leaving sliced onions in a saucer next to the crib is super helpful; never mind the smell it leaves in the room!
NATURE'S COUGH SYRUP
Honey has potent antibacterial and antiviral properties and helps with loosening mucus, so I will share two of nature's cough syrups with you.
An instant cough syrup can be made by grating raw ginger and mixing it with warm honey and the juice of a lemon.
Another age-old cough remedy uses onions again - finely peel an onion, layer it with honey and let it stand for a couple of hours. Strain the liquid off and use it as a cough syrup.
NATURE'S MEDICINAL DRINK
Crushed Garlic & Ginger
Nasturtium leaves & flowers, diced
Fresh Thyme
Lemon, quartered & juice squeezed out
Let it steep for about an hour in a tea pot, strain and drink throughout the day when ill, or once a day as a maintenance dose.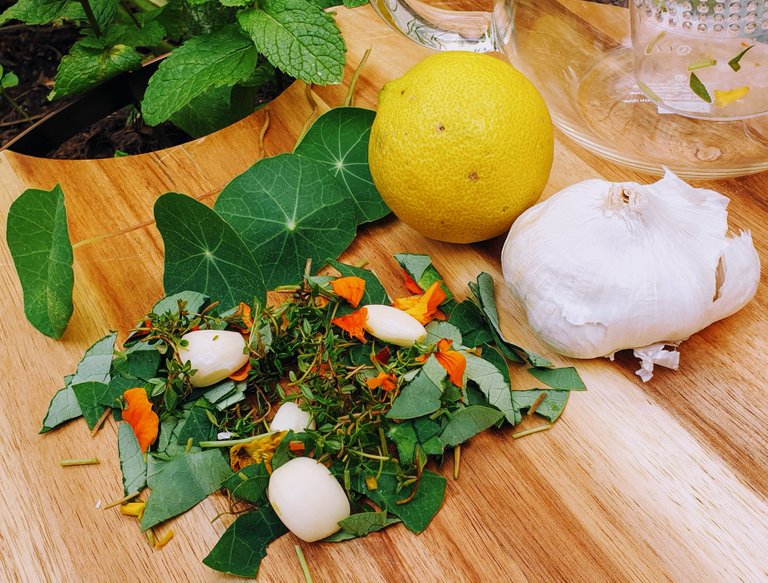 ADDITIONAL AIDS FOR RESPIRATORY CONGESTION
Hot air humidifier
As dry air worsens a cough, it's really worthwhile investing in a hot air humidifier that comes fitted with an essential oil diffuser.
The moisture and oils help dilute the mucus making it easier to expel it by coughing; it is vital not to allow the mucus to build up.
Essential Oils to loosen mucus:
Peppermint contains methanol which relaxes and protects the airways thus easing the breathing of someone with asthma.
Lavender has natural anti-inflammatory properties and could aid healing inflammation in the airways when inhaled.
Eucalyptus has anti-inflammatory properties.
Tea tree oil has been known to reduce allergic reactions therefore it could be beneficial if asthma is triggered due to an allergic reaction as it will reduce inflammation.
Having a humidifier in the bedroom at night also makes for better sleep so your body can heal itself.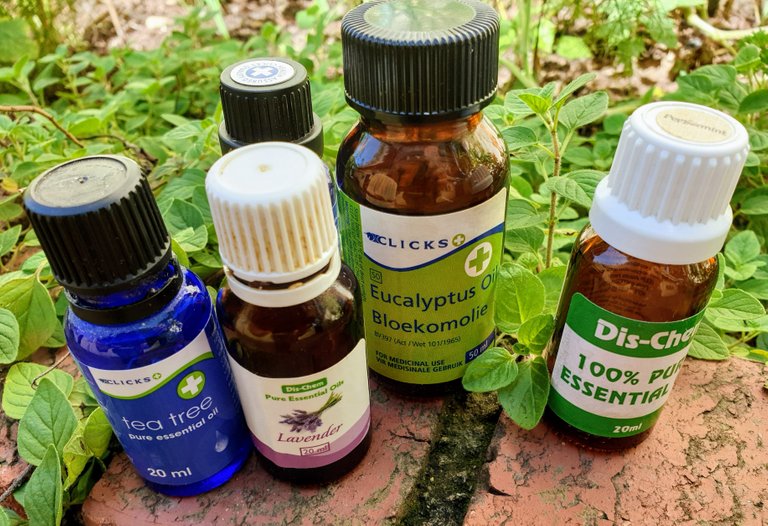 INHALING STEAM
Inhaling steam is really super for loosening mucus and is very soothing.
Very simply pour very hot water into a bowl, add a few drops of Essential oil, place a towel over your head and inhale the vapors for as long as you're comfortable.
SOOTHING WARM BEVERAGES
Ginger, Honey & Turmeric tea with Lemon slices, Lemon Water, a little Apple Cider Vinegar in lukewarm water, Rooibos tea, Herbal teas, Green Tea or black Coffee all helps with thinning mucus and soothing the airways.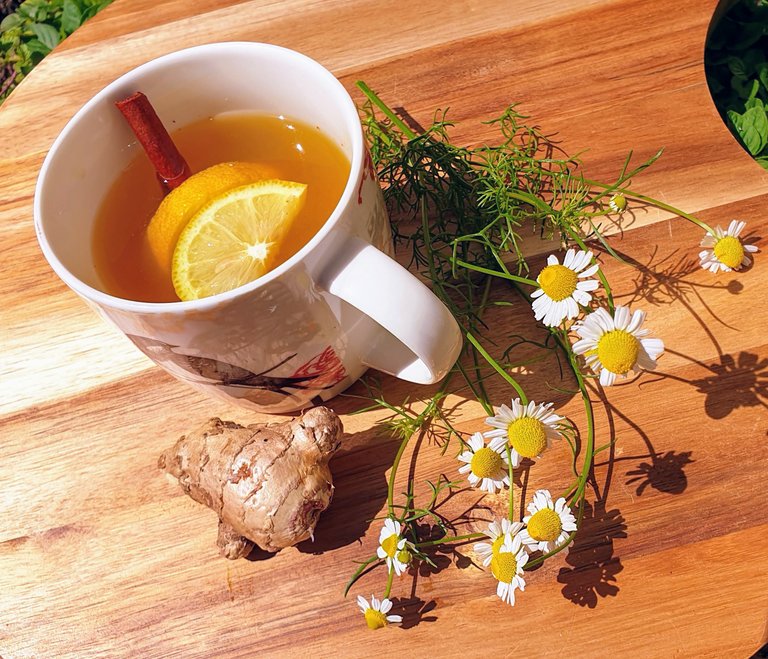 Chicken Soup like Grandma made is said to be really beneficial especially when you have influenza.
SALT WATER GARGLING
A traditional old remedy is gargling with warm salt water which not only helps with reducing the viscosity of mucus but also soothes a sore inflamed throat.
PLEASE REMEMBER...
These all are tried and tested remedies which have helped me personally keep the doctor away; the onion poultice being one I only discovered now and being the most amazing help, but...
Please look at them as aids in helping you get better sooner, and do not let it stop you from visiting you doctor or alternative healer when you're unwell.


Original Content by @lizelle

Thank you for stopping by

Copyright @lizelle - All Rights Reserved


Banner created by @derangedvisions