There are a number of easy ways to delegate on HIVE. This post describes how to do it on PEAKD, which makes it VERY easy!
Hay varias formas sencillas de delegar en HIVE. Este post describe cómo hacerlo en PEAKD ¡Que lo hace MUY fácil!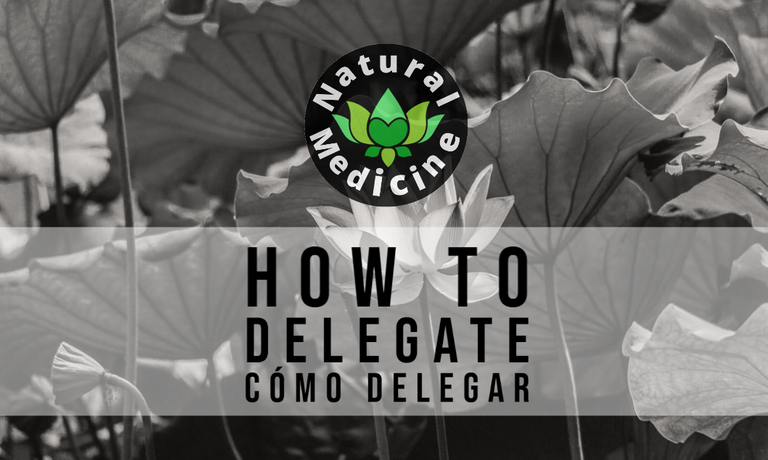 ---
Peakd
If you are using HIVE.blog, you might like to use PEAKD. It is just another way to experience the HIVE blockchain. You can log in with your HIVE posting key.
Go to your wallet, and find the DELEGATE button.
Si usan HIVE.blog, puede que les interese usar PEAKD. Es sólo una forma de experimentar con la blockchain de HIVE. Pueden conectarse con su posting key de HIVE.

---
You will then see this drop down box:
Luego verán este cuadro: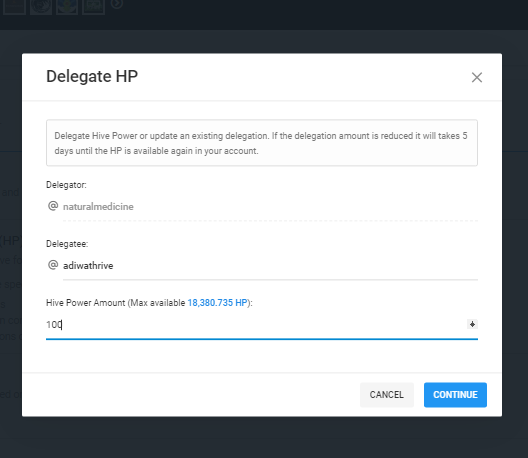 ---
Put in the name of the account, and the amount. Remember if you want to REDUCE the amount, you MUST put the EXACT number you want to delegate. If you are already delegating 100, if you put 80, it will be reduced from 100 to 80. If you put 20, it will be reduced from 100 to 20.
To check your delegations, you should click the magnifying glass. This tells you all your incoming and outcoming delegations.
Coloquen el nombre de la cuenta y el monto. Recuerden si quieren REDUCIR la cantidad, DEBEN colocar en número EXACTO que quieren delegar. Si ya están delegando 100 y colocan 80, se reducirá de 100 a 80. You colocan 20, se reducirá de 100 a 20.
Para revisar sus delegaciones, deberían hacer click en la lupa. Esto les muestra todas sus delegaciones salientes y entrantes.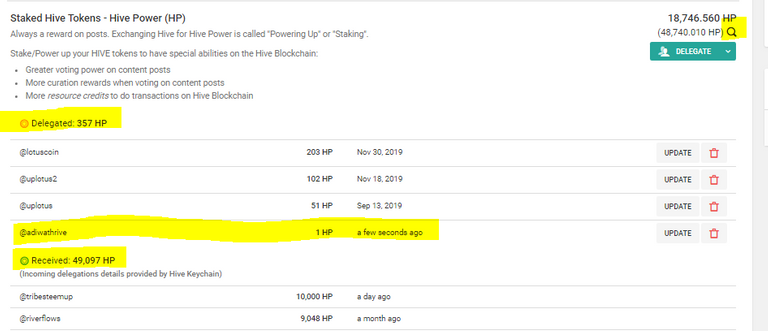 ---

Earn Instantly For Writing Good Natural Health Content
If you would like to earn rewards for sharing your natural health content on www.naturalmedicine.io, you can sign up for a free FREE account by emailing welcome@naturalmedicine.io. Read more about us on our Welcome Page. We support writers sharing about herbalism, TCM, yoga, meditation, vegan and other healthy diets, as well as earth centred practices such as foraging, permaculture and biodynamics.


Please consider delegating to help keep this collective going. For any questions, come ask in our friendly Discord here !