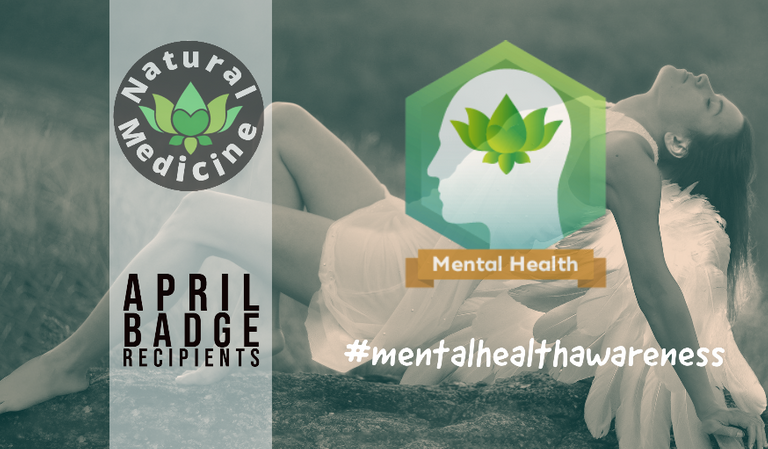 At the end of each month, we review the bloggers and content creators that have been advocates for #mentalhealthawareness and posted under that tag. Don't be discouraged if you have written on #mentalhealthawareness and not recieved the badge - we wait til the next month begins before we put out a post just like this and award prizes. Sometimes it takes a week or so into the new month to find space to get a post out! We're always busy busy here, so please be patient.
Please consider voting for @arcange as a witness, as he's the one responsible for organising this excellent gamification on HIVE.
Whilst the badge is a small token of our acknowledgement of your work, we hope that the bigger reward of helping others who might be struggling, or the cathartic nature of exploring your own work with #mentalhealth might be motivation enough to write on this important topic. *Don't forget the award isn't automatic - we base it on effort, quality and contribution to the community, as well as excellence in your writing and post presentation. If you want more stars, we also expect more - again, simply writing does not guarantee a star! Sometimes we award because you've written many short posts on the topic, and sometimes it's because it's one long and amazing one. We contribute HBD for the badge, so we cannot give it away to every post during the month!
By far the best post this month was one by @holisticmom on a suicide on the tracks when she was travelling on a train in the UK. Read it here. It was well formatted and original - something we always appreciate. A small beneficiary on this post is a small reward for your efforts!
She writes:
I would love to see a world where healing retreats replace mental institutes. Where creative therapies complement more traditional visits to a psychiatrist. Most importantly I believe how we work needs to change too. I think that mental health days should be replaced with "wellness" days. Where you can elect to spend a day doing whatever improves your emotional state. With each employer setting a minimum allowance of one or two days per month for each employee. I would also love to see more schools embrace mindfulness, nature connection, and coping strategies for children and extend this to after-school clubs that can invite parents to join in too.
Congratulations to who all won badges this month.
First Star
April @regenerette @chronosclocks @holisticmom, @stevenwood, @natbyk, @macchiata,
March @bulldogjoy, @justinparke, @kaliphae, @mamrita
Jan/Feb @noemilunastorta, @fenngen, @anggreklestari, @laurabell, @arlettemsalase, @evev, @dayna199019, @gabrielazamora10, @tibaire
December @phoenixwren, @mrnightmare89, @dwiitavita, @julescape
November @ceparl, @moonyoga, @cronosclocks, @josecabrerav, @aurelitairene, @towatia, @minismallholding
October @drrune, @trucklife-family, @pavanjr, @benavides54, @danielapevs @garybilbao @macchiata @millycf1976 @miriannalis @olivia08 @pavanjr @porters @riverflows @sirenahippie @denmarkguy @eco-alex @tarot911 @artemislives @nainaztengra @plantstoplanks @thisismylife @trucklife-family @zydane @denmarkguy @eco-alex @tarot911 @artemislives @nainaztengra @plantstoplanks
Second Star
April @chronosclocks
March @laurabell
January/February @phoenixwren, @cronosclocks, @dwiitavita, @rafabvr
November @pavanjr, @danielapevs
Third Star
April @laurabell @phoenixwren
March @danielpevs
December @pavanjr
Fourth Star
Jan/Febuary @pavanjr
April @danielapevs
Fifth Star
March @pavanjr
Do you want to show off YOUR HiveBuzz #mentalhealthawareness badge? You can win a star each month you write excellent and informative content.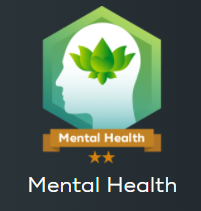 For January, the expectations are a little different.
Ensure you use the #mentalhealthawareness badge
Drop your link under this post so we're sure not to miss it.
Reblog any Natural Medicine curation post.
Use the #naturalmedicine tag or post in the community.
If you believe we missed a post this month, please send the link to riverflows#4691 on Discord. We're only human and we don't want anyone to miss out, particularly if they've made a real effort to recieve the badge!!

Earn Instantly For Writing Natural Health Content
Earn LOTUS and HIVE rewards for sharing your natural health content on www.naturalmedicine.io. If you don't already have a HIVE account, you can sign up for FREE here. We support writers sharing about herbalism, TCM, yoga, meditation, vegan and other healthy diets, as well as earth centred practices such as foraging, permaculture and biodynamics - read more about us on our Welcome Page!


DelegateIICommunityIIDiscord

e