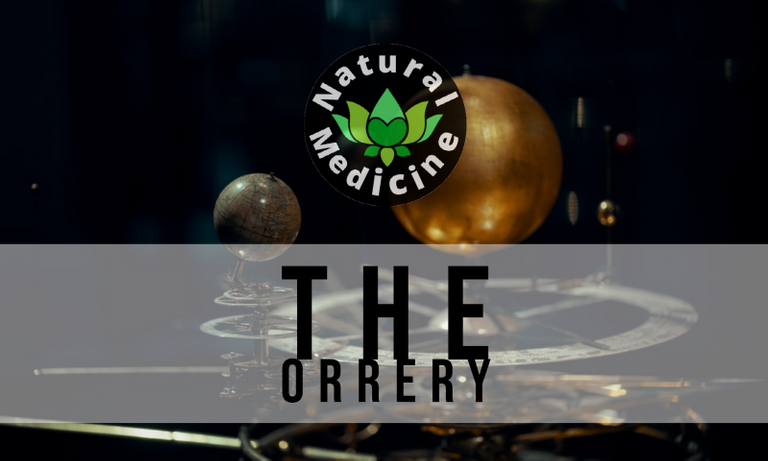 ---
Hello, fellow hivers! Javier here, with a new edition of The Orrery, an editorial column dedicated to the study and interpretation of the stars, energies, oracles and the occult. The Sun has entered Pisces and that signals a shift of vibration, but there are still four planets in Aquarius: Mercury (retrograde until this Sunday 21st), Venus, Jupiter and Saturn, all of them in varying degrees of tension with Uranus and Mars in Taurus, so the Aquarius influence isn't at all finished yet.
Moreover, due to the recent approach of China's Tianwen-1 exploration mission, and the landing of NASA's Perseverance rover on Mars, the Red Planet has never exerted this much direct vibrational influence on humanity. Let's recall that Mars' main energy is the assertion of Individuality, of Personal Strength, Action, Desire and Physical Power. Its dominion over War and Conflict are actually a consequence of these things.
So I decided to talk about obstacles, impediments, persistence and conquest, based not only on these major global and astrological events, but on my own process during this month, hoping to also offer readers a perspective that might be useful for their personal stories.

An account of challenges and overcoming

February's my month, I usually find a myriad things to enjoy during this period every year, but it's been very difficult this time. I've been ill physically, but that's not the hardest part: emotions have been haywire. I'm normally the kind of guy who embraces life with laughter and joy for breathing. I tend to be sure of where I'm heading and I cultivate trust deeply. For the past two weeks, I've questioned everything about this outlook, and I've struggled intensely with my mood, especially right after waking up.
Don't get me wrong, though. I'm aware of what's happening to me and I actively asked for this. I decreed my desire to be free of the narratives that restrain me: money, nationality, identity, beliefs of all sorts; I also decreed the rise of my authority and influence, of my capacity to overcome all resistance. This awareness allows me to keep a perspective of gratitude toward the process, but it's still been very hard.
All of this transformation is perfectly reflected in my Solar Return, a modality of Chart Reading that can be extracted once a year for every person. As you can see, there's huge accumulation of energy in my Fourth House, which is the House that deals with intimate emotional safety, while the Moon this whole year is in Aries, my Ego.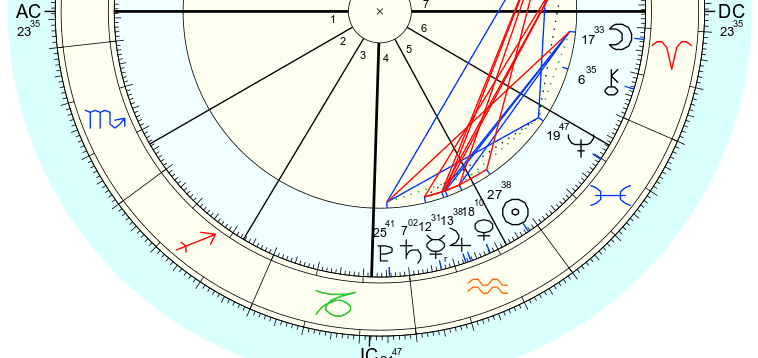 Part of my Solar Return Chart, extracted from Astro
In order to navigate these enormous and profound changes that I've been going through, I recently resumed my Daily Rune Readings, which you can find in my blog, and I've also made use of many other tools, including binaural frequencies (you can find hundreds of them on YouTube), Tarot, Drawing, Prayer, Crystals, Physical Exercise and Meditation, as well as my work with Dreams. Even writing here on the platform has helped me.
If you've also been experiencing something similar during these times or know people who are, take all of these instruments and knowledge into consideration, they can make the difference between progress and despair. Don't give up, no matter what you're going through. Continue your diet, establish new routines, use your own Magic in the Pisces Season, and take advantage of this Martian energy. Persist!

Service is growth and health

Whatever you do to help others, even if it's indirect work, such as including them in your rituals and prayers, is guaranteed to help you cope with any difficulties you might be facing. It's not about carrying other people's burdens or going out of your way to strengthen them at the cost of your stability or wellbeing, but merely about recognizing that we're all part of this world, that individual evolution is also collective evolution. Something as simple as sitting down and listening to someone respectfully and in silence, can make both their worries and ours vanish.
It's in this spirit that I'm offering my services for the entire community in exchange for LOTUS tokens. While the Runes are my specialty, I'm also offering Tarot and Natal Chart readings. So if at any point you feel that you need extra support or guidance, don't hesitate to ask me, and don't worry about the price, I'll never ask you for a sum you can't afford, and you'll be the ultimate judge of how much the service was worth to you. Keep that in mind.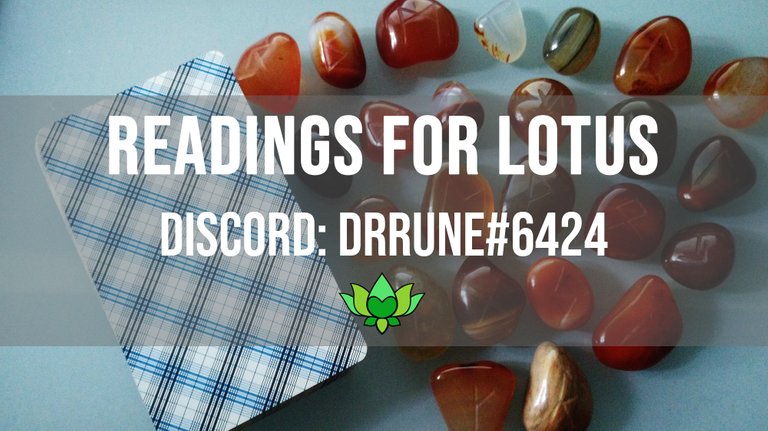 5% of the rewards from this post go to @learning-tarot, whom I encourage to keep up the good work regarding this wonderful oracle!
Earn Instantly For Writing Natural Health Content
Earn LOTUS and HIVE rewards for sharing your natural health content on www.naturalmedicine.io. If you don't already have a HIVE account, you can sign up for FREE here. We support writers sharing about herbalism, TCM, yoga, meditation, vegan and other healthy diets, as well as earth centred practices such as foraging, permaculture and biodynamics - read more about us on our Welcome Page!


DelegateIICommunityIIDiscord