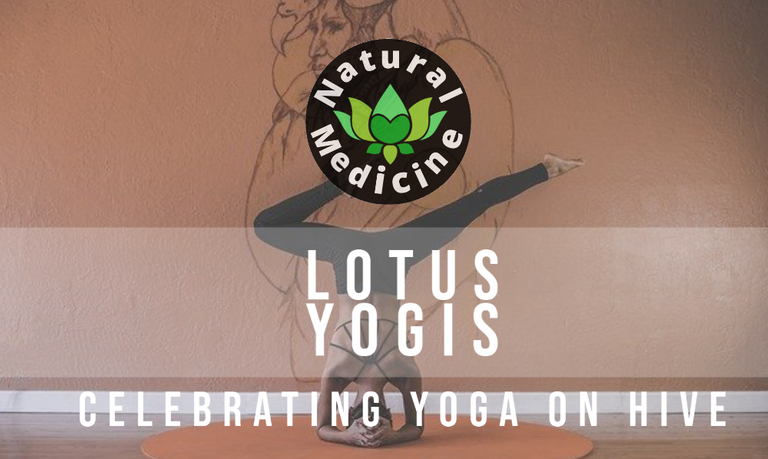 Sometimes we don't even know how much tension we are holding in our bodies until we return to the mat. I love the way @macmittens7 describes it. Yoga is often about holding space for ourselves and noticing what we're holding onto. 'Let go', the yoga teacher says. But it's not always that simple. How do we let go? They write:
I don't know how long it has been since I practiced yoga asana, but it has been a while. I felt it in my twists, folds, and lunges. I felt flesh against flesh hat I had never felt before, a few stress pounds from the past few months I suppose. I felt the tension of daily stresses in the dull aches between my joints. I felt the tangles of fascia in my muscles, residual from the subtle emotional hits either self-inflicted or collateral. It was like my body was an old friend that I hadn't talked to in a while. It told me it's been going through some tough things, but it was so happy to talk again, and it hopes to see me again soon. Presence and space. It reminds me of when I am with patients, and I just listen. Holding space I've learned is to witness people just as they are, as they present themselves. And today I held space for myself and my body.
Energy. It's real. And we are made of it, and it flows through us. Sometimes it doesn't and we have a backlog, and our bodies aren't meant to hold energy for long, they are meant to receive and release. So when we hold onto energy that is intended to move on, our tissues react with pain and inflammation. "It's too much", our cells say, "it's gotta go!" "Ouch!" they cry.
What are we holding on to? If we take it back a bit, the disruption of energy flow can be a result of trauma in many forms, physical, emotional, psychological, spiritual, or all of the above. Sometimes as early as we can remember. There it is, frozen in the neck, back, shoulders, or hips. It is too easy to just say, "let it go." Although that is the goal, the question is, "how?"
Keep an eye on their posts for more exploration of trauma and the body. There's been a lot of research into how yoga can help with trauma and we'd love to hear your stories if yoga has helped you move through suffering and come into peace.
@macmittens7 was going to be this week's part beneficiary, but I forgot to set it - sending them some HIVE to their wallet instead. Want to win some HIVE? Post your #yoga post this week!
Other yoga posts this week on HIVE
@omarrojas demonstrated a series of yoga poses in this post, reminding us of the importance of daily practice to stay healthy.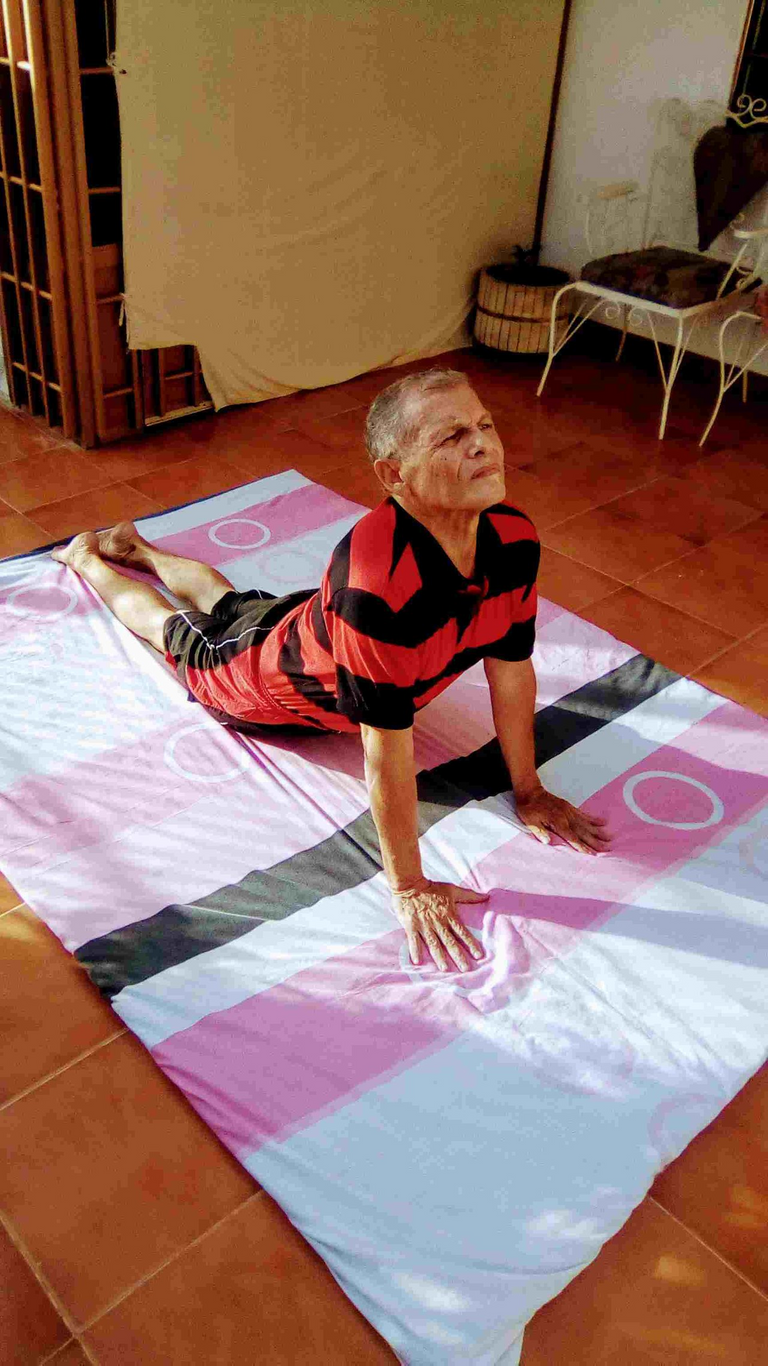 @hectagrante shared a series of postures too in this post. One of the things I love about yoga is the many different yoga bodies - as long as you are breathing, you have a yoga body! It doesn't matter whether you are 12 or 73, a supermodel or a 70 year old man. Look at these two beautiful yogis doing an inversion - halasana in the first photo, shoulderstand or salamba sarvangasana in the second. Do their body shapes, genders or appearances matter?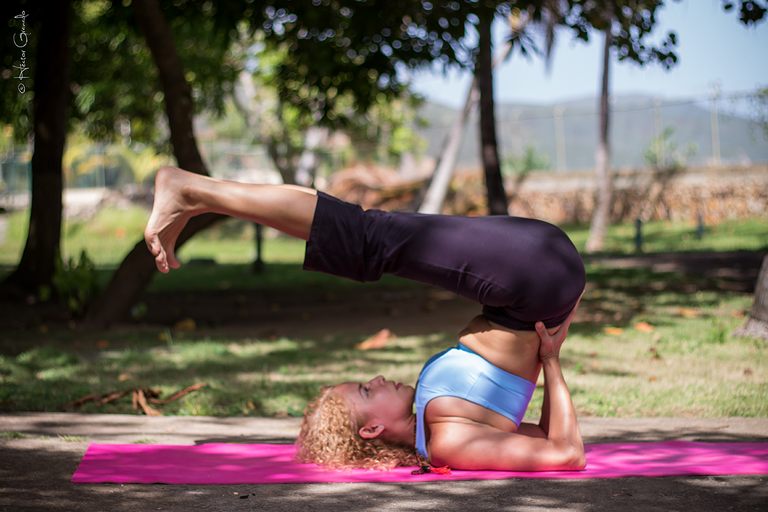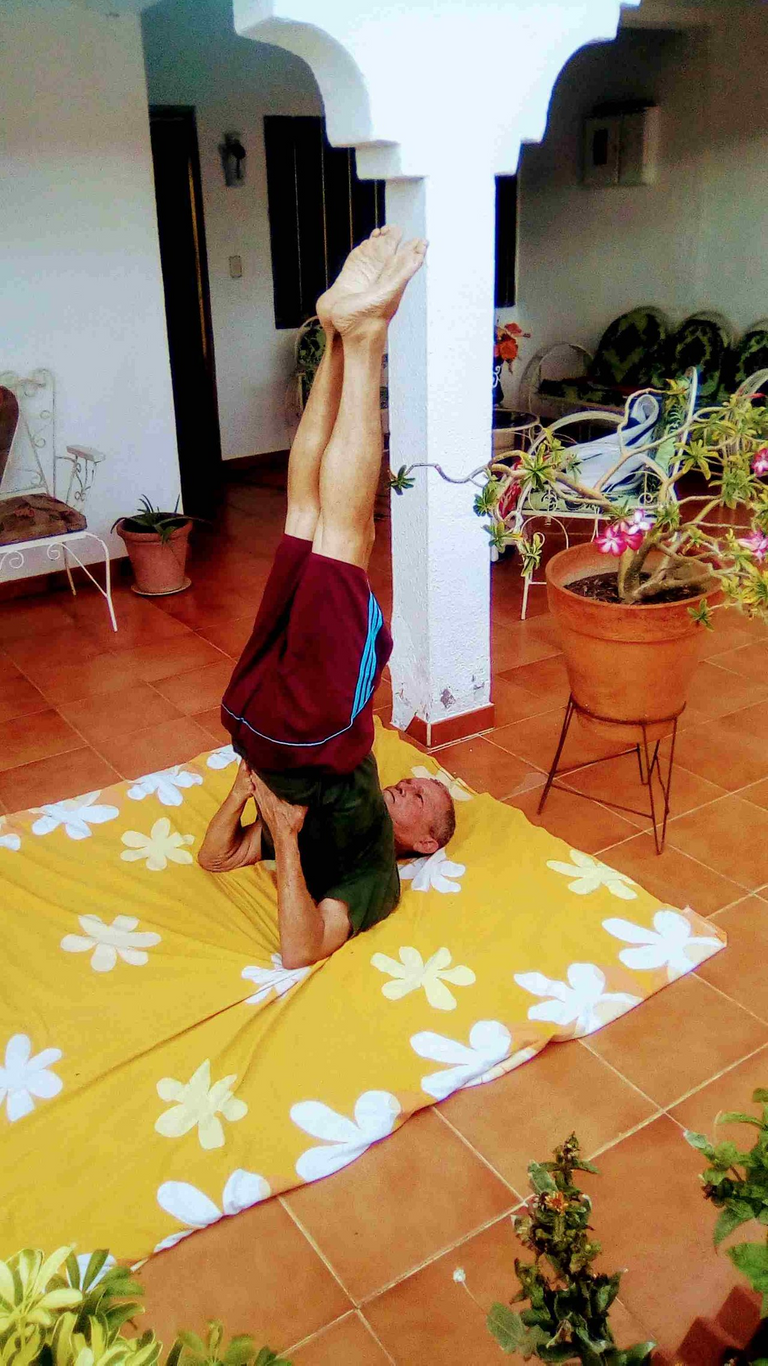 Salamba Sarvangasana has been my pose of the week - it's meant to be good for hayfever and has been providing me some relief. I've also been getting into lateral bends this week, helping me open up the spaces between my ribs to allow for ease of breath. @moonyoga has too - or is it a cross between a side body stretch and a sideways leaning dog pose? :P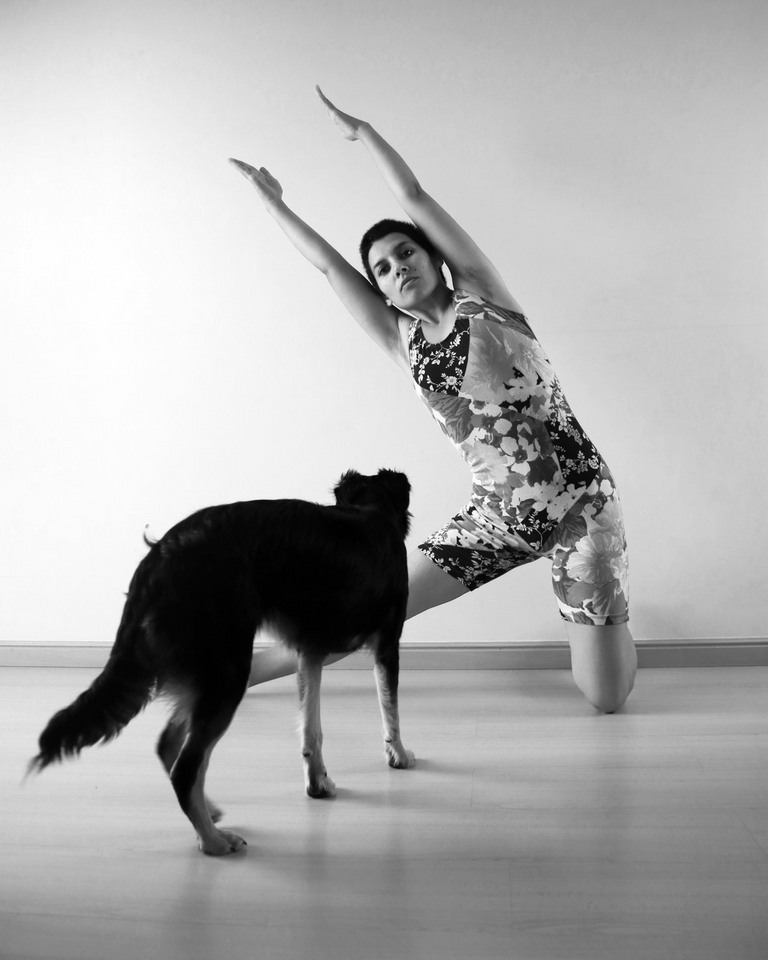 Don't miss @moonyogas' introduction post [here[(https://peakd.com/hive-120078/@moonyoga/introduction)!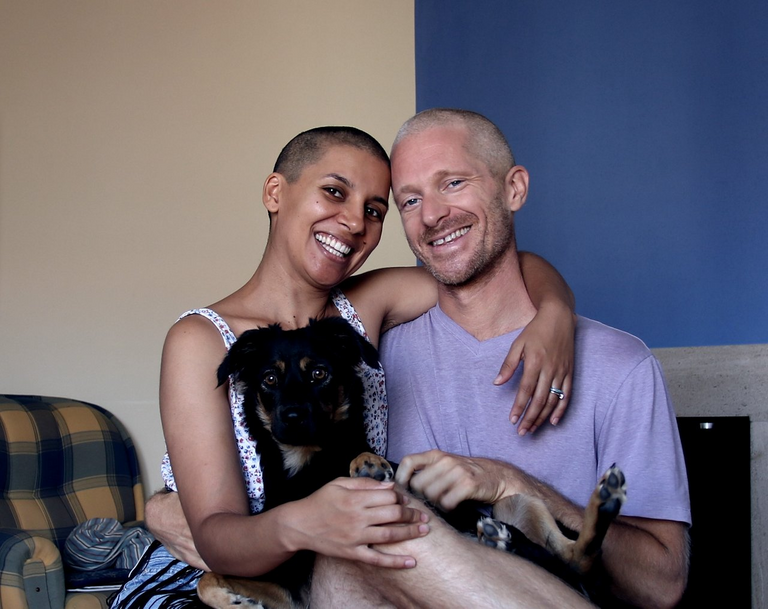 Closing with this translation of an ancient sutra by Lorin Roche. I'm totally in love with his book 'The Radiance Sutras' at the moment. I'm sure you will agree in the simple beauty of this meditative instruction!
vayu dvayasya samghattat
antah va bahih antatah
yogi samatva vijnana
samudgamana bhajanam
Pour one breath into the other,
Out-breath into the in-breath
Into the out-breath.
In the harmony of this fusion
Where one rhythm turns into the other,
Awaken into equilibrium.
Tend to breath in this way,
Claim the power
Of oneness with the Self.
Have a beautiful week! Shanti Shanti Shanti!

Natural Medicine is supportive of yoga posts on HIVE, so keep using the #yoga and #naturalmedicine tags and we will award excellent content where we can. We plan to publish at least once a fortnight and set beneficiaries for bloggers who post excellent #yoga content.
Want to Write for Natural Medicine About Yoga?
@lotusshares, the sister account for @naturalmedicine, is a good place to celebrate yoga, and we'd like to start a fortnightly (biweekly) newsletter or editorial here to help support yogis on HIVE and inspire people to get on the mat. We can't promise we'll post every week, but if you'd like to write an editorial, get in touch with @riverflows on Discord riverflows#4691. You'll get 60 percent of the post rewards for your writing! You can choose to write more often, or just do a one off - it's up to you!

Earn Instantly For Writing Good Natural Health Content
If you would like to earn rewards for sharing your natural health content on www.naturalmedicine.io, you can sign up for a free FREE account by emailing welcome@naturalmedicine.io. Read more about us on our Welcome Page. We support writers sharing about herbalism, TCM, yoga, meditation, vegan and other healthy diets, as well as earth centred practices such as foraging, permaculture and biodynamics.


Please consider delegating to help keep this collective going. For any questions, come ask in our friendly Discord here !