Ola, Natural Medicine folk! Oh my goodness do we have a SUPRISE coming up for you guys! With the birth of the Spanish curation on Fridays, run by @neyxircn, there's something even more amazing in the works. We're super, super excited - it's a bit of a secret, and the whole deal is get to be revealed, but trust me, it's AMAZING for HIVE, and AMAZING for Natural Medicine. To be honest, I haven't been so excited about a project on Natural Medicine for a long time (though I'm always passionate and in LOVE with our tribe) but this one is super, super exciting.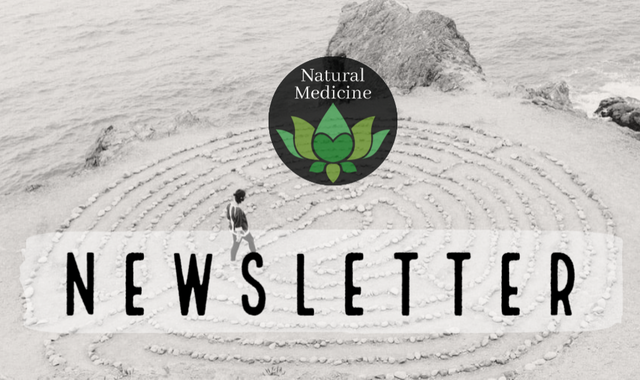 To be the first to hear all about it, please followed @adiwathrive!
To get in the spirit of 'adiwa', we're giving away 2 HIVE each plus 100 LOTUS for the best THREE answers that can explain what ADIWA is in the comments below!!!!. To qualify, also make sure you follow @lotusshares so you can stay up to date with what's going on at Natural Medicine.
Challenge
A day left to get your entries in for the 'Move It' challenge - an easy one for #actifit too! If you're reading this on publication, you'll have til 3 pm Australian time to get your responses in. Please don't save it til the last minute.
We've changed our fortnightly challenges to weekly. Whilst we've reduced our prizes a little, there's more chance to win, and once a month or so we'll be giving away more on the condition we get enough entries! So, if you're debating on whether or not to enter, but value the chance to enter, please do - we can't keep running these challenges without participation!!
Engage Tokens
We're just waiting for our order to be filled for ENGAGE tokens. This means the more you engage on #naturalmedicine content, the more likely you'll recieve ENGAGE tokens for your efforts. Engagement matters - try joining the Engagement league, run by @abh12345 - a fun way to get that competitive spirit going and hold you a little accountable for the effort you put in to our beautiful HIVE. Big up to @abh12345 for his quiet support of Natural Medicine.
Use Cases
We're really keen to hear of practical, do-able use cases for Natural Medicine. Please drop into our server or contact @alchemage or @riverflows with your ideas. Currently, our use case is challenge based, as we are an abundance tribe, founded on generosity and belief in abundance, kindness and love. By burning LOTUS, and buying it, you support the LOTUS economy by reducing supply. You can read how to buy and burn LOTUS in last week's post here.
Chart Readings
Our lovely @drrune is now curating for Natural Medicine, and his first curation post is on Tuesday for mindful life. Please keep an eye out and give it some comments for a chance to win Engage! and upvotes from us.
But there's something else about @drrune that you might be interested in - he gives amazing astral chart readings. He gave one to me this morning that was super accurate, informative and beautifully said, all via Discord. This guy has POETRY and love and passion in his heart. If you'd like a chart reading, contact him on Discord. I paid a voluntary HIVE fee for his services, plus some LOTUS - you can negotiate your own fee with him.
And even more...if you missed it..
We submit good #naturalmedicine posts for OCD for extra support, as well as C-squared
We give tips for excellent and underewarded content (if you're a delegator)
All our curations set a beneficiary for good posts written by delegators
We give away abundance for people who enter our challenges
We're supported by Abundance Tribe
We share your stuff on Twitter
We crosspost your content if you missed posting it in the community
We reward our Curators with HIVE
We provide HELP supprt channels in our Discord and more...
We reward in LOTUS, the native social token for Natural Medicine
Our own front end is also worth sharing with your 'outside' wellness friends - check out www.naturalmedicine.io
We support the Spanish community on HIVE through curation
We use ENGAGE tokens to reward good comments on #naturalmedicine posts
If you're not in our community yet, you'd be ever so welcome!!
Much, much LOTUS love!

Earn Instantly For Writing Good Natural Health Content
If you would like to earn rewards for sharing your natural health content on www.naturalmedicine.io, you can sign up for a free FREE account by emailing welcome@naturalmedicine.io. Read more about us on our Welcome Page. We support writers sharing about herbalism, TCM, yoga, meditation, vegan and other healthy diets, as well as earth centred practices such as foraging, permaculture and biodynamics.


Please consider delegating to help keep this collective going. For any questions, come ask in our friendly Discord here !