It's a week into the Natural Medicine triple challenge for November already, and all early birds have received a 1 HIVE tip for their entries!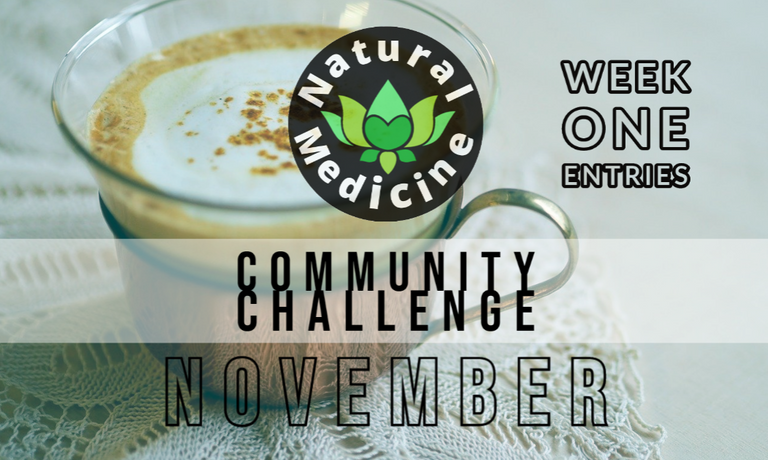 All you have to do is respond to one of the following topics by the end of November, send 50 LOTUS to @naturalmedicine (use Hive Engine or the wallet at www.naturalmedicine.io) and post the link to your post under the challenge post [here](https://peakd.com/hive-120078/@naturalmedicine/something-a-little-different-choose-your-own-posting-adventure-win-hive-and-lotus-tokens). Easy!
| Herbal Survival Option | Well Being Quote Option | Lazurus Challenge |
| --- | --- | --- |
| If you could choose any three (3) herbal medicines to bring with you during a crisis, what would they be? Even if you don't know, you can certainly do the research and explain your decisions. Alternatively, make your own first aid salve and explain the process. | Use a quote as a basis for reflection eg 'Loneliness is what happens when you are alone, not what you feel when you cannot be with yourself' - Osho. What does this quote mean to you, and how has it changed your life/what could we learn from it? This could also be the basis for a #mentalhealthawareness post and earning a new start for your @hivebuzz badge! | Bring back another user's #naturalmedicine post 'from the dead'. Review it, and/or explain what you learnt from it. You could even replicate a user's healthy recipe, make their herbal concoction, challenge their thinking, celebrate their work or expand on their ideas. Set this author a beneficiary that you can afford as a way of thanking them. |

The Entries so Far...
'Simplicity is the Secret of Well Being' Peter Matthieson
@trucklife-family loved this quote. She writes:
Because striving to be happy all of the time, is not simple. To me, simplicity is all about what comes naturally. And being sad and experiencing feelings of frustration and anger are all natural. Striving to always present ourselves to be 'happy', is a huge part of the problem, this conformity that we have faced.Things are simpler when we are allowed to just be, to be who we are, to feel how we feel in any given second. For sure we need awareness as well, but being able to express ourselves freely, is something so simple yet something we have been taught to disconnect from!I have a huge passion for ReWilding, rewilding ourselves and our environment. To reconnect with who we really our, our authentic self and through that finally recognize ourselves as a part of nature.When we are able to do that, then we begin to change our relationship with the natural world, never taking anything for granted again! Seeing things for what they are, seeing how simple things can be when we disconnect from society, from technology and reconnect to nature, to our natural state of being!
Check out her post here.
@ruta-rubens wrote about a wonderful healing paste made of turmeric - a fantastic one for making delicious golden milk!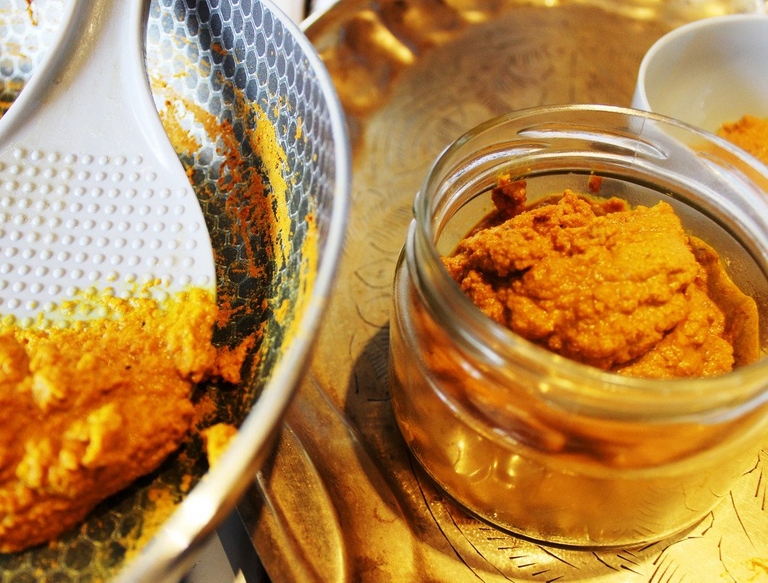 @indigoocean responds to this quote:
Death is merely a doorway. On the other side is more wonder and "life," but it's so important to get everything we can out of what's on this side of that doorway before going through it. It's a one way door.
She concluded:
you will find that you are living more and more of your possibility on this side of the doorway called death. Then when you finally go through it -- whatever may be happening with your body -- in your heart, mind and spirit you'll be dancing through that door. Onward and upward indeed. But most importantly, you won't have to wait to go through that door before you know freedom. You will be freedom. You will be immortal, for you will know yourself as that which was never born and will never die while you are still experiencing time through that very body you're in right now. That is the freedom that comes from dissolving past and future into the eternal here and now.
@riverflows wrote about the herbs she'd use in a zombie apocalypse. Which ones would you use? It's hard to decide on one! It's a great fun post to write - if you're stuck for inspiration on HIVE, this is a great place to start!
All three entries recieve a 1 HIVE tip for being early birds! Join in to win HIVE, LOTUS and BRO coins!

Earn Instantly For Writing Good Natural Health Content
If you would like to earn rewards for sharing your natural health content on www.naturalmedicine.io, you can sign up for a free FREE account by emailing welcome@naturalmedicine.io. Read more about us on our Welcome Page. We support writers sharing about herbalism, TCM, yoga, meditation, vegan and other healthy diets, as well as earth centred practices such as foraging, permaculture and biodynamics.


Please consider delegating to help keep this collective going. For any questions, come ask in our friendly Discord here !