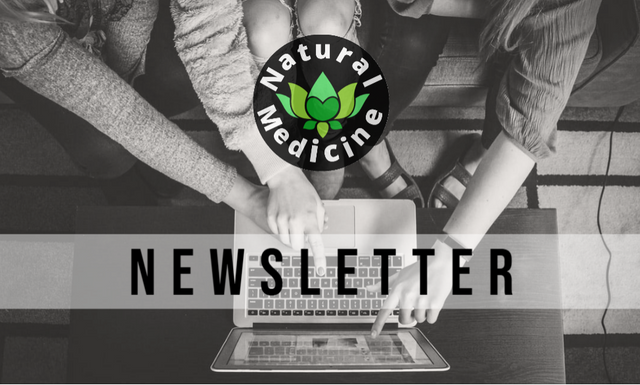 Project Elipsis
Beautiful, soulful @danielapevs has created Project Elpis - look out for it every Sunday. Find her first post here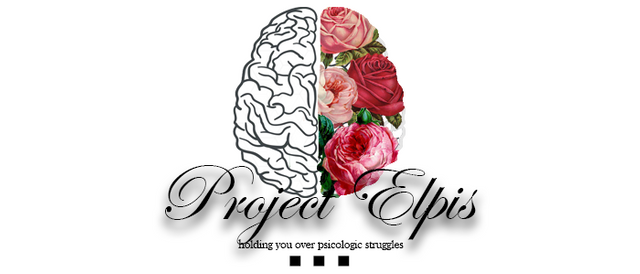 What motivated you to start this project? Well, as I mentioned, I am a patient of Borderline and perhaps, in their days when I needed help I didn't get the tools, something was missing and, to be honest, it's desperate when people only know how to say: 'You have to do it, you have to feel better'. What tools can I really feel better with? So I have decided that, thanks to the fact that I have improved a lot in these months and I continue to improve, I have knowledge of many subjects, to offer that help that I needed at the time, offering tools that have worked for me. I will be posting Project Elpis content every Sunday, all of which will be about informing, providing tools, distributing a startup for whoever needs it. If I had enough courage to vote I would gladly expand the work as a community project, where I could curate content from people who would like to comment on the issues to be addressed (including the activities that will be proposed) but I don't lose hope of doing so either.This will simply be like a magazine you read every week, my intention is to help people in the way I would have liked to be helped at the time, I know the feeling of despair when you want to get out but don't know how.
Spanish Translation in Discord
We've had a lot of Spanish arrivals into HIVE, especially thanks to the onboarding efforts of the @adiwathrive crew. We've got a translater now in #generalchat - simply write -tr spanish followed by your writing to translate to Spanish or '-tr english` to translate your Spanish to English!
What an amazing concert this was with @aurelitairene, @josecabrerav, @wildfamily, @cabelindsay. We celebrated the energy of the sun and the moon and enjoyed amazing music. Can't wait for the next one! I've delegated a little to the #theterminal for thier work with redfish - thanks @kittygirl, @jamesrussell and those involved with that excellent inititiave.
Upcoming Moon Gathering
@neyxirncn is assisting @violetmoon to host a moon woman's circle in the Natural Medicine Server on 8th August. It will be limited to 8 people, so get in fast. Cost is 500 LOTUS made payable to @violetmoon, plus a voluntary donation of whatever you can afford on the day. Natural Medicine will be burning the equivalent to further help the value of the Lotus Token. Contact @neyxirncn for more details - we'll be posting more about it very soon. We'll be bringing you a series of posts celebrating the feminine energy on the blockchain through woman writers too, so keep an eye out for some great woman to support.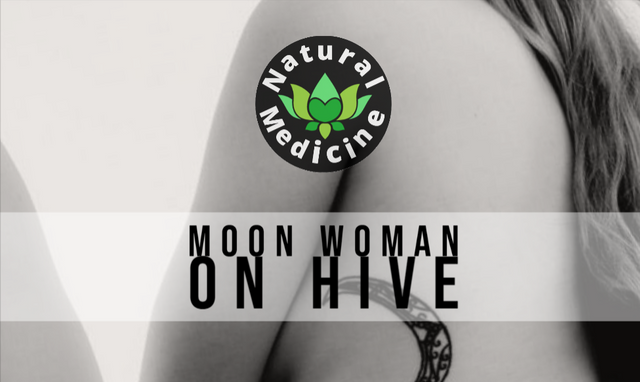 Adiwa Thrive
Adiwa Thrive have been getting some great upvotes for their amazing curation project. Please go follow them and give them support - their curation really supports user retention and are a delight to read. I'm a big believer in upvoting and commenting on curation posts as they really make people's day. Curators do an excellent job on HIVE, bringing you the best content, and the rewards get used to support others and built a kind of resilience for communities, so DO make an effort to tell them they're valued.
Earn Benficiaries
Our delegators and community members recieve post beneficiaries on Natural Medicine curation posts for great posts - and on these newsletters too. This newsletter's recipient is @danielapevs for her beautiful efforts with Project Elipsis.
Meditation Project
@eco-alex is running a meditation project on Hive - check it out here. It's a workshop which looks like a great deal of benefit to us in these times - check it out! Brief outline below.
@ecoTrain @eco-alex and @ianperic have collaborated to bring you this multi part workshop.. tailor made for US! Ian is very experienced in this field, and we are very lucky that he has agreed to spend so much time helping to create these videos and help us all to move on. THANK YOU IAN! It's worth noting that in these amazing times, these workshops are also very relevant to moving on in general. Many of us face great changes in life due to COVID, and letting go is a powerful and vital first step to improving our lives and moving on.
Blacklisting
Sadly one of the Indonesian community got blacklisted by HiveWatchers this week. If you're blacklisted this is a big deal as no one will want to vote on your posts and it just destroys your reputation. We wrote about how to AVOID being blacklisted here - you'll also find a Spanish language version as well to support the Spanish community. Unfortunately it happens often with new users who don't know better, so we'd like to really reinforce the message of ORIGINAL CONTENT.
Tagspiration
Don't know what to write about? Need some inspiration? Check out this post - lots of great ideas!
A 12 Week Magnesium Challenge
@artemislives asks those who might be challenged by hair loss to take her up on a magnesium challenge. Check out her post here.
Insanely delicious vegan food
Have you encountered @sreypov, @plantstoplanks or @carolynstahl? Consistantly amazing vegan recipes - go give them a follow!
!Engage Tokens
Brought to you by @abh12345, Natural Medicine has enough ENGAGE to throw them on any comments on Natural Medicine posts, so do take the time so you can earn them too!
A small favour to ask
Please follow this account - it's the sister account to Natural Medicine and we use it to upvote #naturalmedicine content and to share information that helps everyone in this community. We'd also love to see you follow @uplotus, our resteem service, and @adiwathrive too. If you have followed all three, comment below for an upvote (yes, we'll check first!).

Earn Instantly For Writing Good Natural Health Content
If you would like to earn rewards for sharing your natural health content on www.naturalmedicine.io, you can sign up for a free FREE account by emailing welcome@naturalmedicine.io. Read more about us on our Welcome Page. We support writers sharing about herbalism, TCM, yoga, meditation, vegan and other healthy diets, as well as earth centred practices such as foraging, permaculture and biodynamics.


Please consider delegating to help keep this collective going. For any questions, come ask in our friendly Discord here !