It was 95 F when I went outside. I needed to withdraw some cash from an ATM nearby. My mom told me she had just transfer a little of pocket money that I could use. I was more than excited because I had to pay my laundry and was short on cash that time. I even passed through my regular laundry place and told the owner " I'll go to ATM first". I was confident that there would be nothing wrong with the transaction.Then, when I went inside the atm, it notified me "Sorry we couldn't do this transaction". So, I left the atm briefly slight worried, slight annoyed.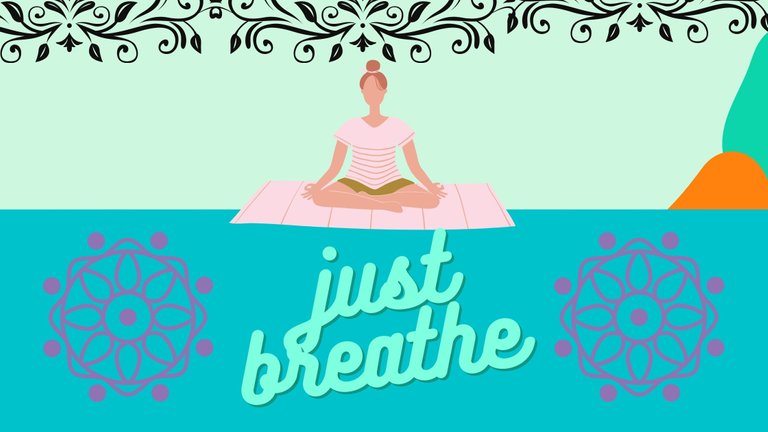 I decided I would walk to another ATM that was about a mile and half from the first atm. While I walked, I even felt my phone was about to explode. It was a long annoying walk and quite worrisome.As soon as I reached the other ATM, I was shocked finding that it said " insufficient balance". I wondered what happened with my money. I wanted to check with my e-banking but I forgot to bring my wifi. It was double annoyance and I panicked.
It was crazy humid and hot, my phone was about to explode, and I just lost the last money on my bank account. Everything annoyed me that time and I could only feel disappointment in my self. " How could this happen?" and it made me question my adulthood.
I was never build to have a good coping mechanism with emotions. I was either too angry, too sad, too happy, too excited and there was no balance. It took a while to learn. Even these days, I don't think my coping mechanism is in a healthy chart.
There are some things I do when I feel anger these days;
Breathe
Turning off my phone
Write why I am angry on a paper
Tear the paper
Sleep
Explain it to someone else
Solve the problem.
I think breathing helps me pausing and processing bad things that are happening to me.It also helps with minimizing bad decision that may happen during the time. The other techniques are there to help me take the problem off my mind and solving it.