Hola Hivers.!
Les comparto este tratamiento natural ; La "Infusión de Corteza del Árbol de Tamarindo disuelve los Cálculos Renales " ayuda a disminuir el tamaño de los cálculos renales y el dolor , disolviéndolos totalmente y son expulsado a través de la orina, ademas sirve para expulsar la arenilla de los riñones evitando el sangrado y que los cálculos salgan enteros para lograr la efectividad de este tratamiento natural curativo debe tomarse durante 21 dias este tratamiento lo ha realizado mi familia y por testimonio de ellos ha sido eficaz, destaco que este tratamiento es complementario al tratamiento médico especializado ya que esta dolorosa enfermedad , causa muchas molestias en sistema renal u urinario , esta patología es de asistencia de urgencia medica y debe ser atendida con prioridad al médico especialista para el diagnostico control y tratamiento, ya que hay casos que requiere de cirugía ; los cálculos renales no se disuelven con facilidad a corto plazo en algunos pacientes con los tratamientos farmacológico, asi que les indico esta alternativa natural sin aditivos químicos.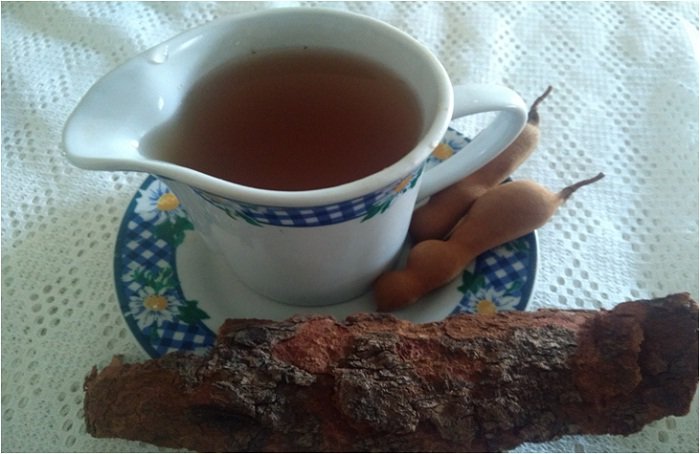 Hi Hivers.!
I share with you this natural treatment; The "Tamarind Tree Bark Infusion dissolves Kidney Stones" helps to reduce the size of kidney stones and pain, dissolving them completely and they are expelled through the urine, it also serves to clean the grit from the kidneys avoiding bleeding and that the calculations come out whole to achieve the effectiveness of this natural curative treatment, this treatment should be taken for 21 days, this treatment was done by my family and by their testimony it has been effective, I emphasize that this treatment is complementary to specialized medical treatment since this painful disease It causes a lot of discomfort in the renal or urinary system. This pathology is for emergency medical assistance and it must be attended with priority to the specialist doctor for the diagnosis, control and treatment, since there are cases that require surgery; Kidney stones do not dissolve easily in the short term in some patients with drug treatments, so I suggest this natural alternative without chemical additives.

El árbol de tamarindo originario de África e india es tropical nombre cienifico (Tamarindus), es cultivado en varios países en mi país y en mi país Venezuela la cultivamos en los patios de las viviendas contiene propiedades medicinales en todas su partes ,su fruto es utilizado para bebidas y tratamientos medicinales contiene fibra,vitaminas B, C y E y minerales, es laxante, diurético astringente, antipiréticas y antisépticas además sus hojas y la corteza que recubre el tronco, es relevante indicar que se debe consumirse sin excesos, buscamos disminuir riesgo, tomando te o infusiones naturales utilizados durante muchos años para combatir enfermedades de nuestros organismo.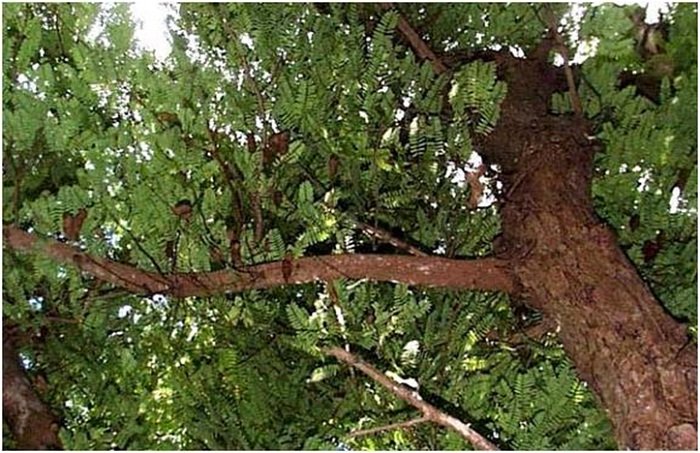 The tamarind tree native to Africa and India is tropical scientific name (Tamarindus), it is cultivated in several countries in my country and in my country Venezuela we cultivate it in the patios of the houses it contains properties medicinal in all its parts, its fruit is used for drinks and medicinal treatments contains fiber, vitamins and minerals, it is laxative, diuretic, astringent, antipyretic and antiseptic in addition to its leaves and the bark that covers the trunk, it is relevant to indicate that it should be consumed Without excesses, we seek to reduce risk, drinking tea or natural infusions used for many years to combat diseases of our body.
---
¿Que son cálculos renales?
Se producen cuando la cantidad de sustancias que forman cristales como el calcio, el oxalato y el ácido úrico, en la orina es mayor de la que pueden estar para diluir los líquidos presentes en estas formaciones de cristales que se forman los en los riñones y cómo algo tan pequeño pueda causar dolores tan fuertes. Al presentar un dolor intenso es porque estos han descendido hasta el uréter (cálculo uretral), lo que causa el bloqueo del flujo de la orina. Hay que destacar, que la función principal de los riñones es el eliminar los elementos que ya no son necesarios para la sangre, los cuales se convierten en la orina para posteriormente ser expulsados.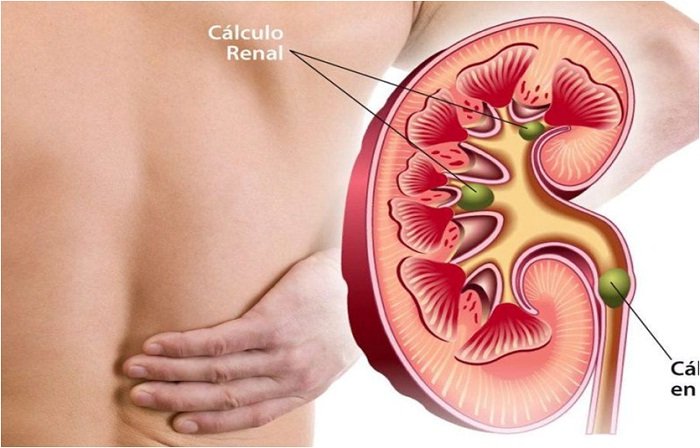 ¿What are kidney stones.?
They occur when the amount of substances that form crystals, such as calcium, oxalate and uric acid, in the urine is greater than that which can be to dilute the fluids present in these, crystal formations that form in the kidneys and how something so small can cause such severe pain.When presenting intense pain, it is because they have descended to the ureter (urethral stone), which causes the blockage of the flow of urine. It should be noted that the main function of the kidneys is to eliminate the elements that are no longer necessary for the blood, which become urine to later be expelled.
Sintomas:
•Ir al baño con mucha frecuencia, sensación de ardor o quemazón al hacer micciones (orinar).
• Dolor punzante o calambre en la región lumbar o a los costados.
• Necesidad intensa de orinar, náuseas y vómito.
• Dolor en la punta del pene (en el caso de los hombres).
Symptoms:
• Going to the bathroom a lot, burning or burning sensation when urinating (urinating).
• Shooting or cramping pain in lower back or sides.
• Intense need to urinate, nausea and vomiting.
• Pain at the tip of the penis (in the case of men).

Ingredientes:
Cantidad 16.907 onzas (porción 6 onzas al día x 3 días) , Volver a prepara el tratamiento cocinando con las otras cortezas o con mismas cortezas preparación hasta cumplir el tratamiento los 21 días.
• 3 trozos de corteza que recubre al tronco del árbol de tamarindo.
• ½ Litro de agua equivale a 16.907 onzas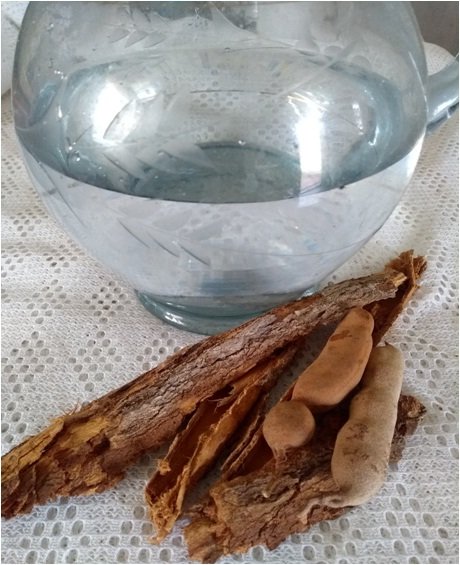 Ingredients

Quantity 16.907 ounces (serving 6 ounces a day x 3 days), Re-prepare the treatment by cooking with the other crusts or with the same preparation crusts until the treatment is completed for 21 days.
• 3 pieces of bark that cover the trunk of the tamarind tree.
• ½ Liter of water equals 16,907 ounces.

Pasos para la Elaboración:
1.- Procedemos a enjuagar con abundante agua las corteza del árbol de tamarindo e incluso enjuagar con agua caliente verter agua en recipiente, llevarlo al fuego y añadir los trozos de corteza dejamos hervir y retiramos del fuego.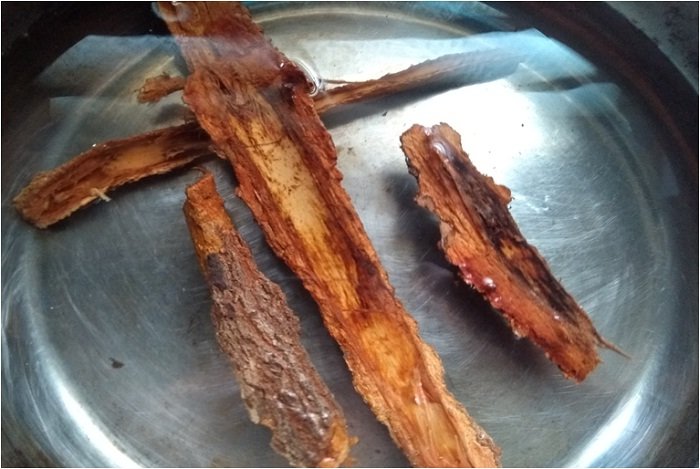 ---
2.- Extraemos de la infusión los trozos de corteza de tamarindo.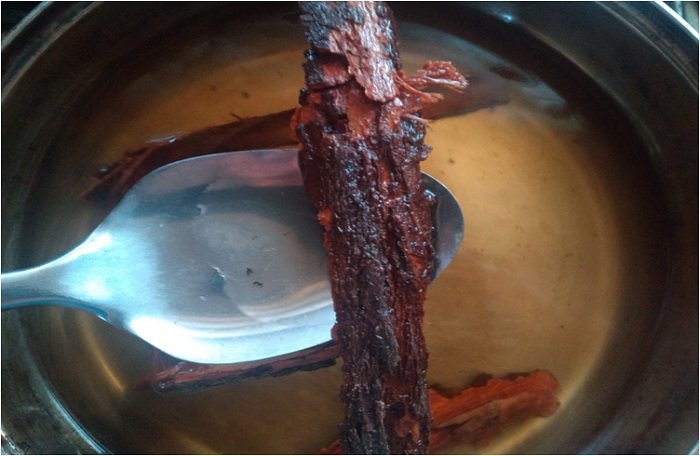 ---
3.- Colamos la infusión eliminados los residuos.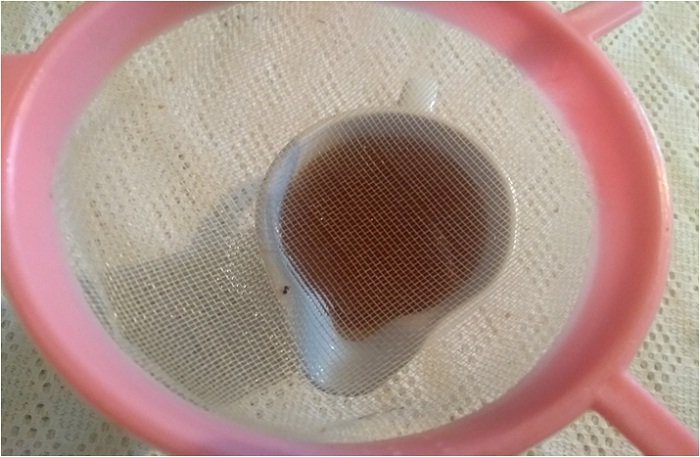 ---
4.- Lista la Infusión preparación dejamos enfriar unos minutos y tomamos la Infusión de Corteza del Árbol de Tamarindo, rico en sabor al fruto de tamarindo , aroma agradable y mejora nuestra salud se recomienda 6 Onzas al día durante 21 días, esta preparación es diurética así que el paciente expulsara a través de la orina los residuos de los cálculos disueltos.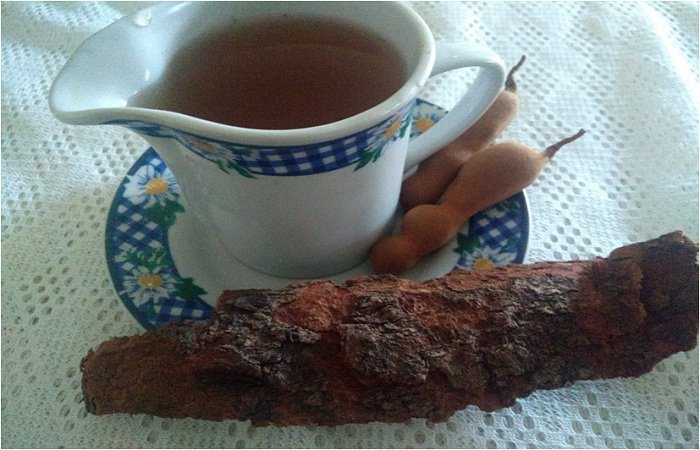 Recomendaciones Finales:
• Al presentarse algún síntoma de esta enfermedad asistir inmediatamente al medico.
• Si usted presenta síntomas de embarazo no ingiere esta infusión consulte a su medico.
• Si el paciente es alérgico a algunos de los ingredientes no ingiera esta infusión.
• No le suministre infusiones a lactantes o niños menores de 2 años.
Steps for Elaboration
1.- We proceed to rinse the bark of the tamarind tree with plenty of water and even rinse with hot water, pour water into a container, bring it to the fire and add the pieces of bark, let it boil and remove from the heat.
2.- We extract the pieces of tamarind bark from the infusion.
3.- We strain the infusion eliminating the residues.
4.- Ready the Infusion preparation, let it cool for a few minutes and take the Infusion of Tamarind Tree Bark, rich in flavor of the tamarind fruit, pleasant aroma and improves our health, it is recommended 6 Ounces a day for 21 days, this preparation is diuretic so the patient will expel dissolved stone residues through urine.
Final Recommendations:

• When presenting any symptoms of this disease, immediately go to the doctor.
• If you have symptoms of pregnancy, do not ingest this infusion, consult your doctor.
• If the patient is allergic to some of the ingredients, do not ingest this infusion.
• Do not give infusions to infants or children under 2 years of age.

Las Imágenes fueron tomadas con teléfono móvil Moto G5.
The Images were taken with Moto G5 mobile phone.
Contenido 100% Original.
100% Original content.
Gracias, Espero les sea Útil.
Thank you, I hope it is useful.