When a co-worker thoughtfully and lovingly harvests fresh mint from his community garden plot just for you, you make sure to use it in all sorts of wonderful ways.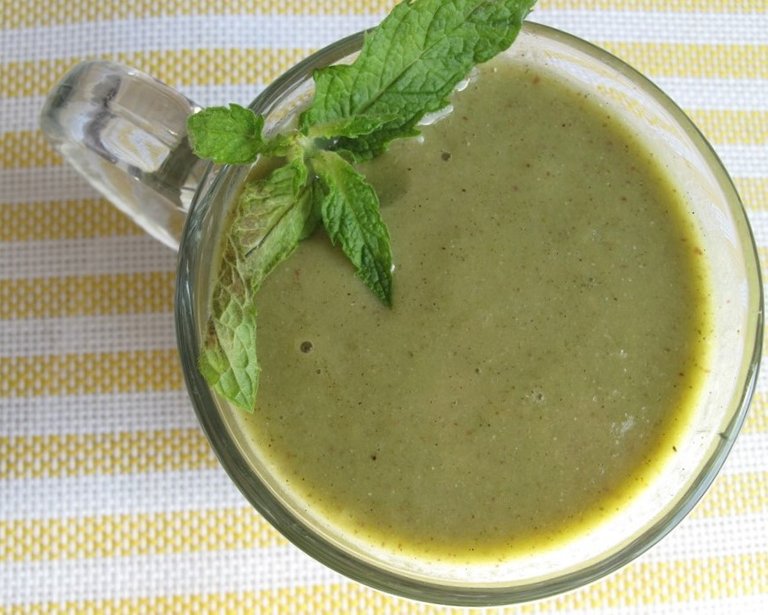 And even though I made many salads and cucumber-mint beverages with said mint, this smoothie was by far the most gorgeous things to be done with it.
The brightness of the orange and the freshness of the mint combined to form a wonderful delicious and refreshing drink. It's perfect for a day when in the midst of a heat wave, the air conditioning goes out and you are stuck on the 7th level of your building. Perfect for when even sitting on the couch feels like too much work.
The combination of water-rich fruits and veggies makes this smoothie incredibly hydrating. Packed with vitamins and minerals too for an energy boost! For bonus hydration points use coconut water instead of filtered water.
I made this a few times and you can simply use the fruit and veggies for a refreshing pick-me up or go ahead and include the optional add-ins as well for a satisfying meal. I highly recommend using frozen grapes and frozen banana here- gives this smoothie a satisfying chill!
Green Orange and Mint Smoothie (Vegan, Gluten-free, Sugar-free)
Ingredients (1 smoothie)
1 orange, seeded
1/2 a frozen banana
1/3 cup frozen grapes
1/2 a cucumber
1/3 cup water
1/4 cup fresh mint leaves
1/4 tsp vanilla powder or 1/2 tsp vanilla extract
Optional add-ins:
1 scoop vegan protein powder
1 tsp chia seeds
1 tsp maca powder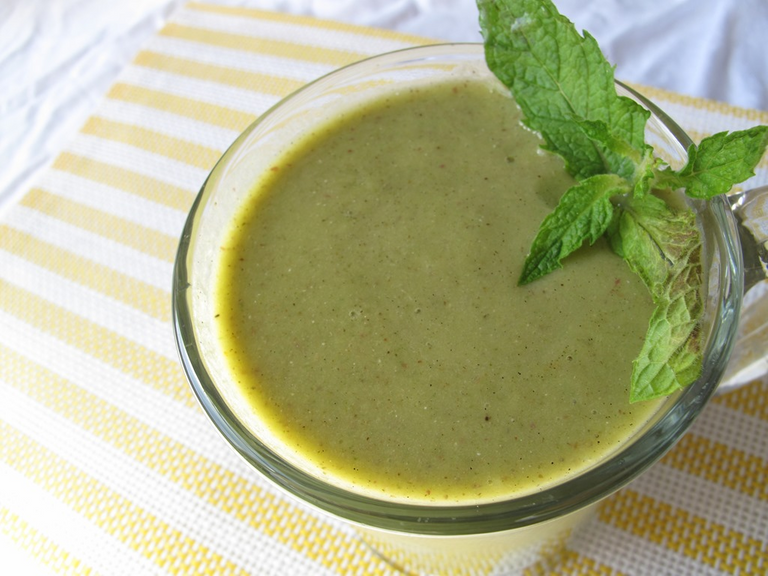 Instructions
Add all to a blender and blend away until smooth.
What's your favourite fresh herb to use in smoothies? For me, mint and basil are tied!