Excelente día Comunidad,
que todo lo bueno nos persiga.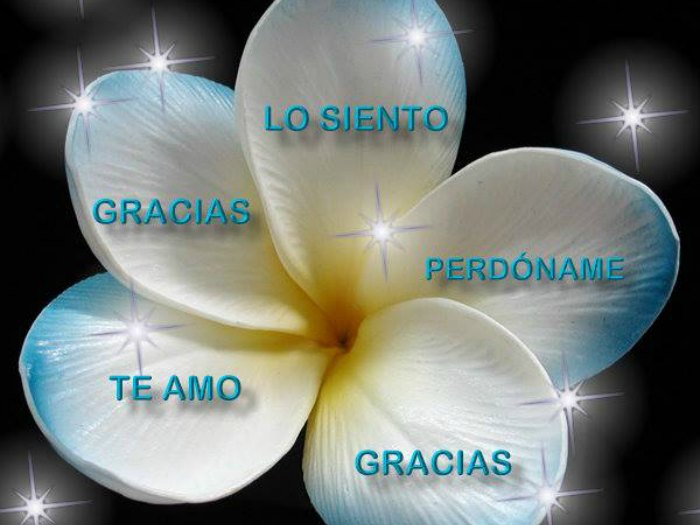 Fuente

Se preguntarán ¿Qué es el Hooponopono?
El Hooponopono es una filosofía hawaiana que significa reparar. Esta busca que el individuo realice un trabajo interno, donde despierte y recuerde que su fin de estar en el plano terrenal es ser feliz, es el creador de su realidad, es dar permiso a ese ser superior para que actúe, es tener Paz interna, es esa búsqueda que solo la va a sentir cuando haga clic y diga Dios, Universo, Divinidad, como lo quiera llamar de acuerdo a su religión o creencias.
Si piensan que es otra religión, déjenme aclarar , es una filosofía de vida que no tiene nada que ver con religiones, practicarla desde tus creencias religiosas es válido.

¿Cómo se practica esta filosofía de vida?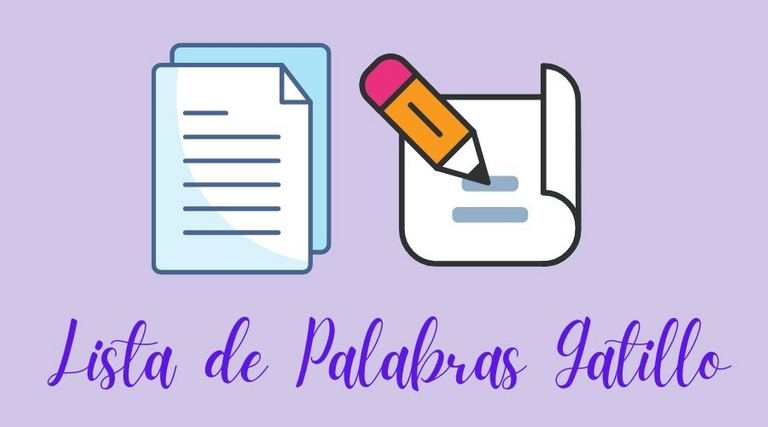 Fuente
Es decir
Gracias
ante todas las situaciones que se nos presentan a diario sean gratas o no. Es entregar a esa energía que sabe más nuestro día, es aceptar que lo que nos acurre es por algo, que venimos a este mundo a sanar, puede ser como hijo, pareja, padre, madre, hermano...en el rol que sea.
Es hacerse consciente de que todos somos uno y estamos interconectados, es traer a nuestro presente todas esas herencias de nuestros antecesores que quedaron a medias y repararlas, miedos, frustraciones, rabias, carencias, maltratos, abandonos, creencias, etc. Es estar atentos que todo está dentro de nosotros y que somos potencialmente llamados a repartir el Amor que está dentro de cada uno, descubrir ese poder y ponerlo en movimiento.

¿Qué herramientas se utilizan?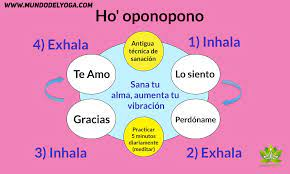 Fuente
En la practica del Hooponopono, se utilizan palabras que son las que permiten dar permiso a Dios o Divinidad o de acuerdo a su creencia para que actúe: se puede mencionar algunas de ellas con decir
Gracias es
suficiente y repetirla las veces que sea, están otras como
Llave de luz
que con esta es iluminar todo ese momento que queremos y haya movilidad,
Fuente perfecta
, entre otras.

El perdón.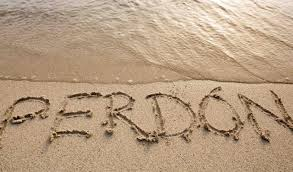 Fuente
Esto es el elemento primordial, perdonarnos a nosotros mismos , aunque la mayoría considera que no tiene nada que perdonarse, solo con pensar mal de otra persona ya es una acción que no debe existir.
Hay una frase que siempre se ha dicho:
Si quieres cambiar el mundo, empieza por ti.
Pero esta es una frase que es bastante profunda para internalizar, al principio de más joven pensaba que solo era ayudar a otros, que no es malo, pero es ir adentro de nosotros y revisar como están los pensamientos, como están las emociones, como están las expectativas. Porqué sufro ante lo que vivo día a día, cómo hago para no sufrir tanto...al comenzar a cambiar mi mundo interno y entender y asimilar varios conceptos inclusive varias frases de Jesús, el cambio es tremendo, primero sentimos Paz, nos damos cuenta que estamos tranquilos ante situaciones perturbadoras y eso nos hace tomar mejores decisiones.
En mi experiencia,
es maravillosa y no es una camisa de fuerza,
es manifestar esa energía de la que fuimos creados,
es como llamé este post UNA FILOSOFIA DE VIDA.




#divisores-de-texto
Cortesía @mayvileros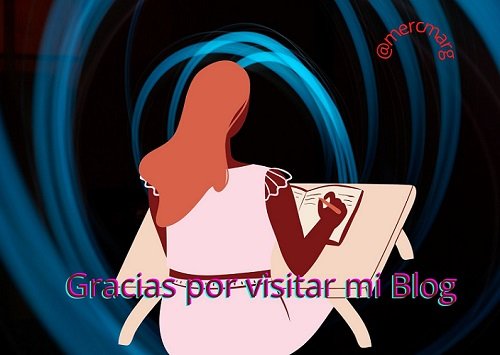 Excellent day Community,
may all good things follow us.
.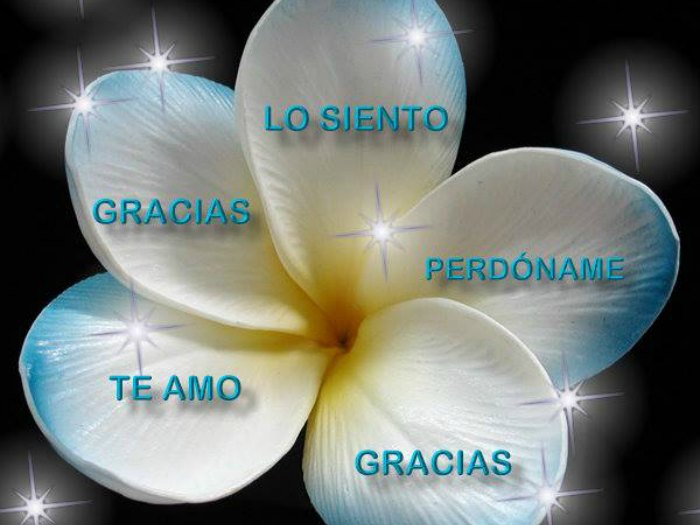 Fuente


You may be wondering what is Hooponopono?
.

Hooponopono is a Hawaiian philosophy that means to repair. This seeks that the individual performs an internal work, where he wakes up and remembers that his purpose of being on the earthly plane is to be happy, is the creator of his reality, is to give permission to that higher self to act, is to have inner peace, is that search that only will feel it when you click and say God, Universe, Divinity, as you want to call it according to their religion or beliefs.
If you think it is another religion, let me clarify , it is a philosophy of life that has nothing to do with religions, practice it from your religious beliefs is valid.

How to practice this philosophy of life?
.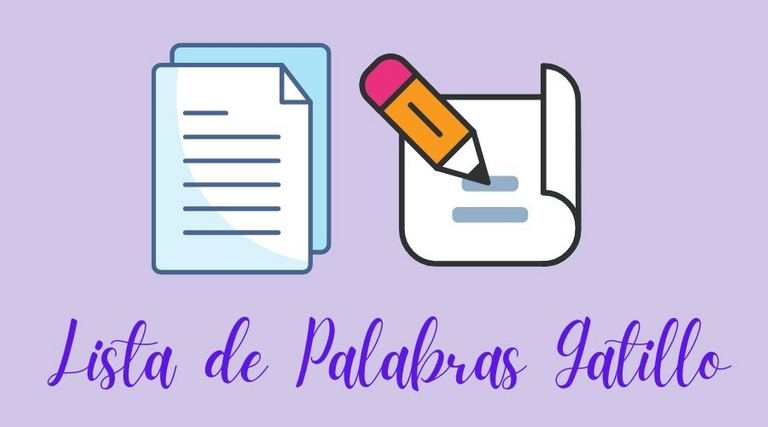 It is to say
Thanks
to all the situations that we face every day, whether they are pleasant or not. It is to surrender to that energy that knows more our day, is to accept that what happens to us is for something that we come to this world to heal, may be as a child, partner, father, mother, brother ... in the role that is.
It is to become aware that we are all one and we are interconnected, it is to bring to our present all those legacies of our ancestors that were left halfway and repair them, fears, frustrations, anger, shortcomings, abuse, neglect, beliefs, etc.. It is to be aware that everything is within us and that we are potentially called to share the Love that is within each one of us, to discover that power and put it in motion.

What tools are used
.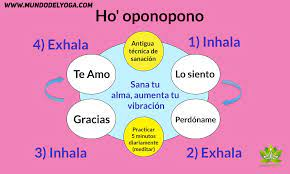 In the practice of Hooponopono, words are used that are those that allow you to give permission to God or Divinity or according to your belief to act: you can mention some of them with saying Thank you is enough and repeat it as many times as you want, there are others like key of light that with this is to illuminate all that moment we want and there is mobility, perfect source, among others.

Forgiveness
.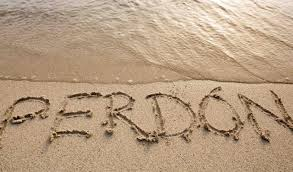 This is the primordial element, to forgive ourselves, although most consider that there is nothing to forgive, just thinking badly of another person is an action that should not exist.
There is a phrase that has always been said:

If you want to change the world, start with you.

But this is a phrase that is quite deep to internalize, at the beginning when I was younger I thought it was just helping others, which is not bad, but it is to go inside ourselves and check how are the thoughts, how are the emotions, how are the expectations. Why do I suffer before what I live day by day, how do I do to not suffer so much...when I begin to change my inner world and understand and assimilate several concepts including several phrases of Jesus the change is tremendous, first we feel Peace, we realize that we are calm before disturbing situations and that makes us make better decisions.
In my experience,
it's wonderful and it's not a straitjacket,
it's manifesting that energy that we were created from,
it's what I called this post A PHILOSOPHY OF LIFE.




#divisores-de-texto
Cortesía @mayvileros


Traductor DeepL