Yesterday I was reviewing my things, and I found many of those papers where I once captured my thoughts, and among them, I got this decree that I wrote a couple of months ago, and that yesterday while reading it, it fell like a ring on my finger... as if someone had written it for me.
Ayer estuve revisando mis cosas, y me encontré con muchos de esos papeles donde alguna vez plasmé mis pensamientos, y entre ellos, conseguí este decreto que escribí hace un par de meses, y que ayer mientras lo leía, me cayó como anillo al dedo... como si alguien lo hubiese escrito para mí.
I know that many of us have been experiencing strong moments these last weeks, and personally I have learned so much from it.
Sé que muchos de nosotros hemos estado viviendo momentos fuertes estas últimas semanas, y en lo personal he aprendido tanto de ello.
So today I want to share this decree to those who vibrate with it, to those who feel it and to those who have been going through not very good morning. In addition, I want to tell you: do not be discouraged, no matter how tense things get, everything that happens brings with it many positive things, which may not be perceived at the moment. This is a message for me too.
Así que hoy quiero compartirles este decreto a quienes vibren con él, a quienes lo sientan y a quienes hayan estado pasando por no muy buenos dias. Además, quiero decirles: no se desanimen, por muy tensas que se pongan las cosas, todo lo que sucede trae consigo muchas cosas positivas, que quizás en el momento no se perciban. Este es un mensaje para mí también.



I give thanks for the natural abundance, prosperity, health, love, success, blessings, life. For opening paths, opening doors, for new good friendships (and those that have already arrived), for new things, good, special, for positive energy. For days, afternoons and nights full of love, good vibes and happiness. For always having our essence, for loving myself more, for always vibrating in love, happiness, abundance and prosperity, which is what I AM. For letting go of what already was, for letting go of things from the past that have already fulfilled their function.
Agradezco por la natural abundancia, la prosperidad, la salud, el amor, el éxito, las bendiciones, la vida. Por abrir caminos, abrir puertas, por nuevas buenas amistades (y por las que ya han llegado), por nuevas cosas, buenas, especiales, por energía positiva. Por días, tardes y noches llenas de amor, de buenas vibras y de felicidad. Por tener siempre nuestra esencia, por amarme más a mí mismo, por siempre vibrar en amor, felicidad, abundancia y prosperidad, que es lo que YO SOY. Por soltar lo que ya fue, por soltar cosas del pasado que ya cumplieron su función.
For pushing away the negative, the bad vibes, the bad people. For letting go of feelings, relationships, thoughts that were already...
Por alejar lo negativo, las malas vibras, las malas personas. Por soltar sentimientos, relaciones, pensamientos que ya fueron...
For opening up, for regenerating us, for meeting goals, for achieving our goals, for good health, for good spirits, for all the good that the Universe has for us.
Por abrirnos, por regenerarnos, por cumplir metas, por lograr nuestros objetivos, por buena salud, por buenos ánimos, por todo lo bueno que el Universo tiene para nosotros.
For the light in my soul. For the light in my life. For the peace. For the light in the world.
Por la luz en mi alma. Por la luz en mi vida. Por la paz. Por la luz en el mundo.
Thank you God, thank you Universe, thank you Father, thank you Mother, thank you Archangels, Angels, Cherubs. Thank you teachers, ancestors, grandparents. Thank you Mother Earth. Thank you Sun. Thank you Moon.
Gracias Dios, gracias Universo, gracias Padre, gracias Madre, gracias Arcángeles, Ángeles, Querubines. Gracias maestros, ancestros, abuelos. Gracias Madre Tierra. Gracias Sol. Gracias Luna.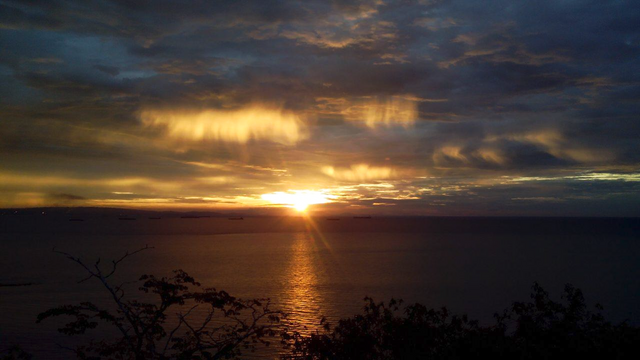 Cerro El Morro, Lechería - Anzoátegui, Venezuela

The picture on this post was taken by me // La imagen en esta publicación fue tomada por mí.