Have you ever treasured a specific place deep in your heart?
I do, and Terraventura is one of those places.
¿Alguna vez atesoraron un lugar en específico en lo profundo de su corazón?




Yo sí, y Terraventura es uno de esos lugares.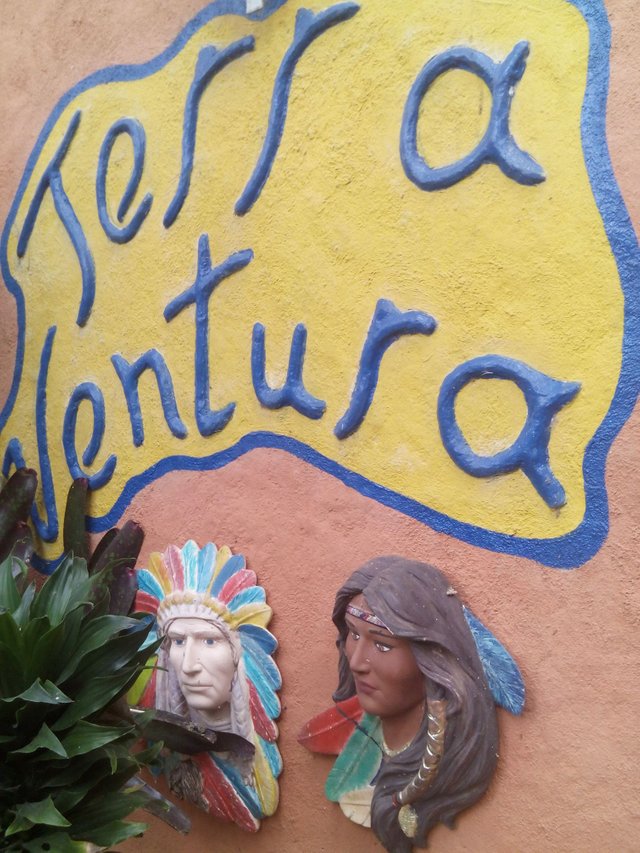 I want to tell you about this beautiful place, that more than an Inn, was a home for me and for many of my brothers, friends, teachers, and even for animals and magical beings. And not only that, it was also a meeting point for our souls, where we meet again.
Personally, I am going to tell you a little about my experience there, and also show you some pictures, and it is a very sacred and magical place, full of peace and harmony. A lot.
Quiero hablarles de este hermoso lugar, que más que una Posada, fue un hogar para mí y para muchos de mis hermanos, amigos, maestros, y hasta para animalitos y seres mágicos. Y no sólo eso, también fue un punto de encuentro para nuestras almas, donde nos reencontramos.
En lo personal, voy a contarles un poco de mi experiencia ahí, y enseñarles también algunas fotos, y es que es un lugar muy sagrado y mágico, lleno de paz y de armonía. Mucha.



How did I get there? // Cómo llegué ahí?
One day some friends made me an invitation to go hiking in the most mentioned mountain in my posts haha, Los Altos de Sucre. That day was also my first time on that mountain, I was happy.
Un día unos amigos me hicieron una invitación a hacer senderismo en la montaña más mencionada en mis posts jaja, Los Altos de Sucre. Ese día también fue mi primera vez en esa montaña, estaba feliz.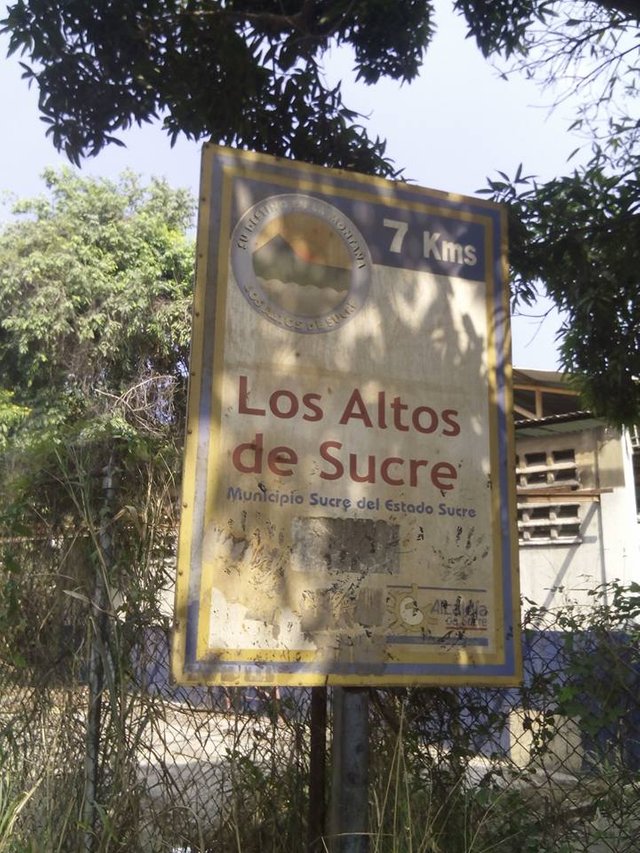 The meeting point was in Puerto la Cruz (City), in a transport terminal. We wait for the Jeeps that meet the route to Los Altos, and we left. After 25-30 min of road, we reached the exact point and we got off, we walked the pavement a little, the day was beautiful. And then we followed a path that led to the jungle and began to enter.
El punto de encuentro era en Puerto la Cruz (Ciudad), en una terminal de transportes. Esperamos los Jeeps que cumplen con la ruta hacia Los Altos, y nos fuimos. Luego de 25-30 min de carretera, llegamos al punto exacto y nos bajamos, caminamos un poco el pavimento, el día estaba hermoso. Y luego seguimos un sendero que daba a la selva y comenzamos a adentrarnos.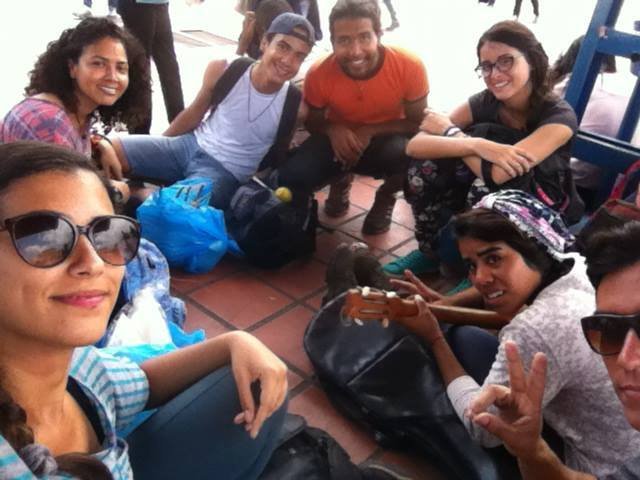 Waiting for the jeep, while we sang a little// Esperando el jeep, mientras cantabamos un poco
Every step i took became even more magical. All green, surrounded by plants, with a lot of oxygen, by birds that received us with their song, by insects with their peculiar sounds, by blue butterflies that warned us that we could be there.
Cada paso que daba se volvía aún más mágico. Todo verde, rodeado de plantas, de mucho oxígeno, de aves que nos recibían con su canto, de insectos con sus sonidos peculiares, de mariposas azules que nos avisaban que sí podíamos estar ahí.
After walking approx. About 20 min down, finally we reach the "saltico", a very beautiful and abundant waterfall, really a beautiful place. We spent a good time there, sharing, eating fruits, singing and honoring the place, consecrating the plant. Suddenly it started to rain and getting stronger, everything looked super cloudy and sooooooo magical, because the drops and the mist could be seen descending. We got a little scared and we hurried, because on the way back it was steep and slippery.
Luego de caminar aprox. unos 20 min hacia abajo, finalmente llegamos al "saltico", una caída de agua muy bonita y abundante, de verdad un lugar hermoso. Ahí estuvimos un buen rato, compartiendo, comiendo frutas, cantando y honrando el lugar, consagrando la planta. De pronto comenzó a llover y cada vez más fuerte, todo se veía super nublado y muuuuuuuy mágico, pues las gotas y la neblina se veían descender. Nos asustamos un poco y nos apresuramos, pues de regreso era subida y era resbaloso.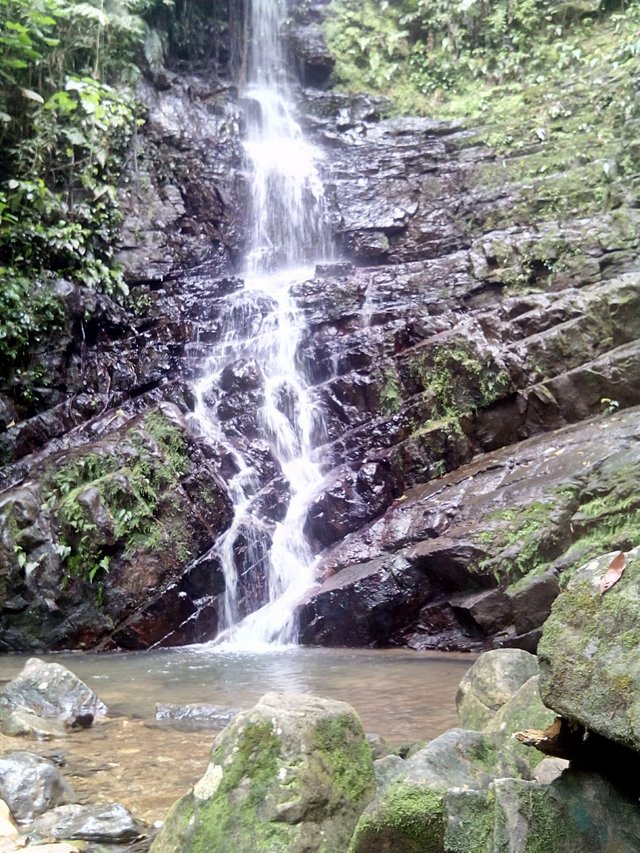 El saltico
Finally we all arrived upstairs soaked with water and we needed to take shelter to dry, otherwise we would not be allowed to get into the jeep.
Finalmente llegamos arriba todos empapados de agua y necesitábamos refugiarnos para secarnos, pues si no, no nos dejarían subir al jeep.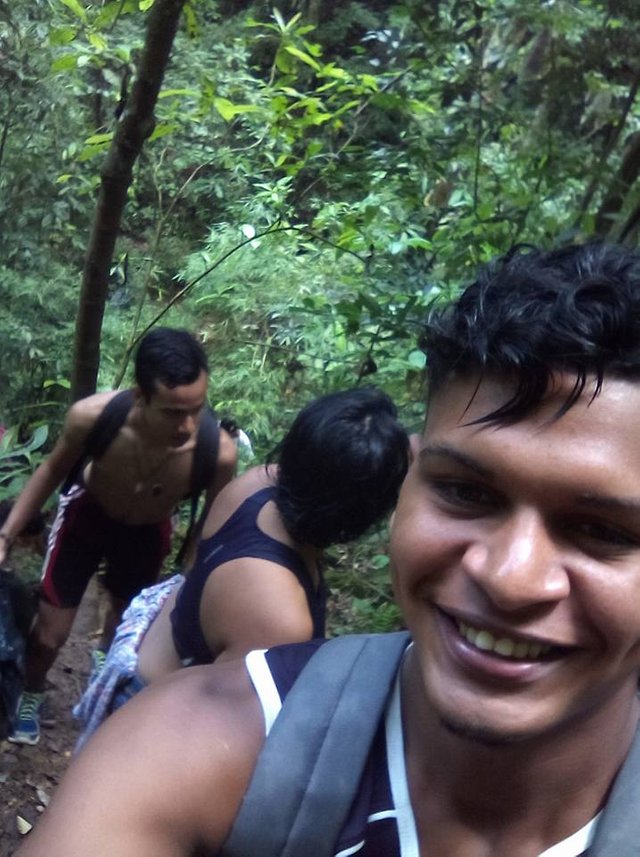 This image is not from that day, but it is the same ascent route // Esta imagen no es de ese dia, pero es el mismo recorrido de subida
I am the one behind // Soy el de atrás
While we were walking and running in the rain, we laughed, shouted and jumped, we found a small place where they sold desserts. We went in and asked for shelter while the rain stopped, and of course we ate there. I remember the wet bills.
Mientras caminábamos y corríamos bajo la lluvia, reíamos, gritábamos y saltábamos, encontramos un pequeño local donde vendían postres. Entramos y les pedimos refugio mientras la lluvia cesaba, y por supuesto comimos ahí. Recuerdo los billetes mojados.
And that's when it all begins // Y ahí es cuando comienza todo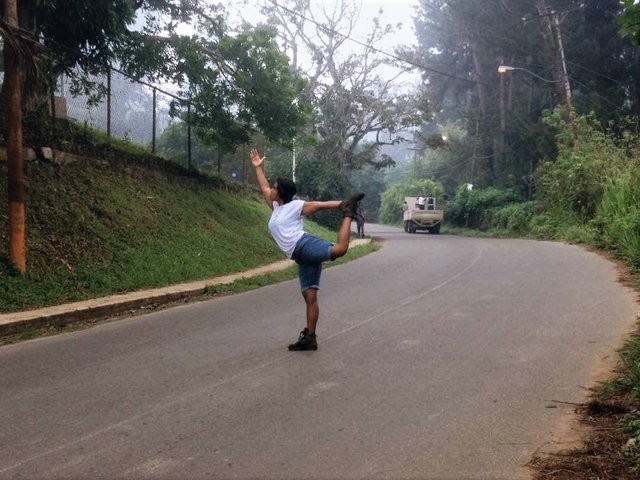 She is Ari // Ella es Ari
Ari, a beautiful friend, said: "I have an idea!" and went jumping in the rain again, but alone. Then she came back and said: "I know a place where we can go and wait, there is a friend, help me call him!"
Ari, una bella amiga, dijo: "Se me ocurre algo!" y se fue saltando bajo la lluvia otra vez, pero sola. Luego regresó y dijo: "Conozco un lugar donde podemos ir y esperar, está un amigo, ¡ayúdenme a llamarlo!"
Thanks Ari. // Gracias Ari.
Only three of the seven people who were in the place, we cheered up, the rest had to go and waited for the jeep.
So we walked, and already outside in a large gate, we began to shout, until a boy came out (who is now a good friend, Carlos), and received us. We went in and wow... How wonderful! It was the place of my dreams! We sit down, have tea, and... More music, medicine for the soul.
Sólo tres personas de las siete que estábamos en el lugar, nos animamos, el resto tenía que irse y esperaron el jeep.
Así que caminamos, y ya afuera en un gran portón, comenzamos a gritar, hasta que salió un chico (que ahora es un buen amigo, Carlos), y nos recibió. Entramos y wow... qué maravilla! ¡Era el lugar de mis sueños! Nos sentamos, tomamos el té, y.… más musiquita, medicina para el alma.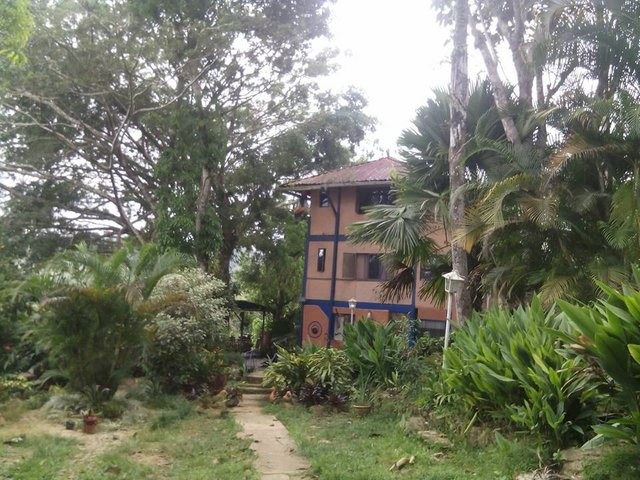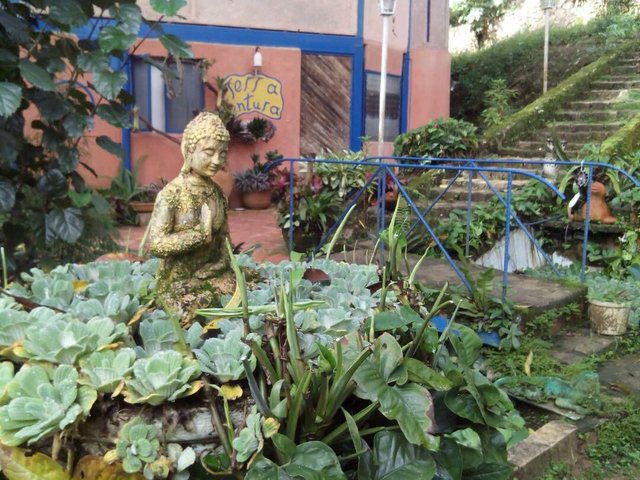 There we were, until it was late and we left.
Ahí estuvimos, hasta que se hacía tarde y nos fuimos.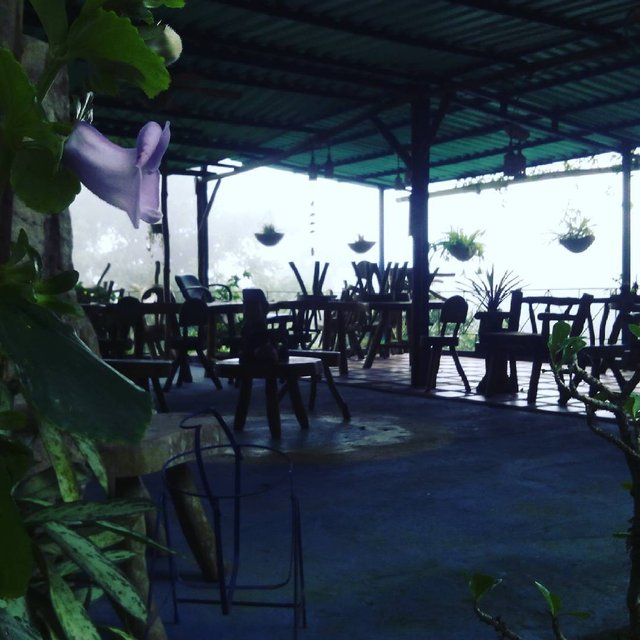 That was the day I met Terraventura, but not everything is up to here.
Later I found out that there were meetings and ceremonies of Ayahuasca / yagé, and other medicines.
Ese fue el día que conocí Terraventura, pero no todo es hasta aquí.
Después me enteré que allí se hacían reuniones y ceremonias de Ayahuasca/yagé, y otras medicinas.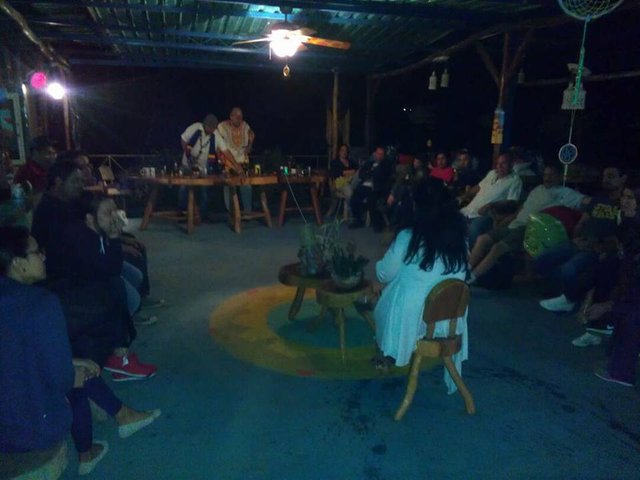 Much more magical became everything
Mucho más mágico se volvía todo
And then I was attending more frequently. There was our school.
And so, many nights of medicine, Yoga activities, hiking, quiet days to sit down and talk ...
Y luego fui asistiendo con más frecuencia. Allí era nuestra escuela.
Y así, muchas noches de medicina, de actividades de Yoga, senderismo, de días tranquilos para sentarse a conversar...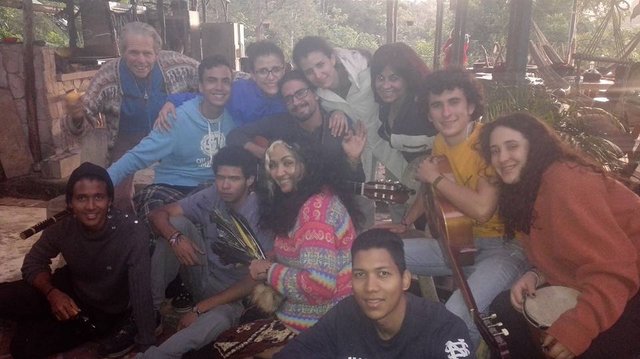 The place was really special. // El lugar era realmente especial.

In fact, my brother @acurewa, in his post (https://peakd.com/hive-120078/@acurewa/the-first-time-i-smoked-dmt-la-primera-vez-que-fume-dmt-eng-esp-qat1t4) tells of a very beautiful experience with DMT in the Great Hall, one of the most characteristic places of Terraventura
De hecho, mi hermano @acurewa, en su post (https://peakd.com/hive-120078/@acurewa/the-first-time-i-smoked-dmt-la-primera-vez-que-fume-dmt-eng-esp-qat1t4) cuenta de una muy bonita experiencia con DMT en el Gran Salón, uno de los lugares más característicos de Terraventura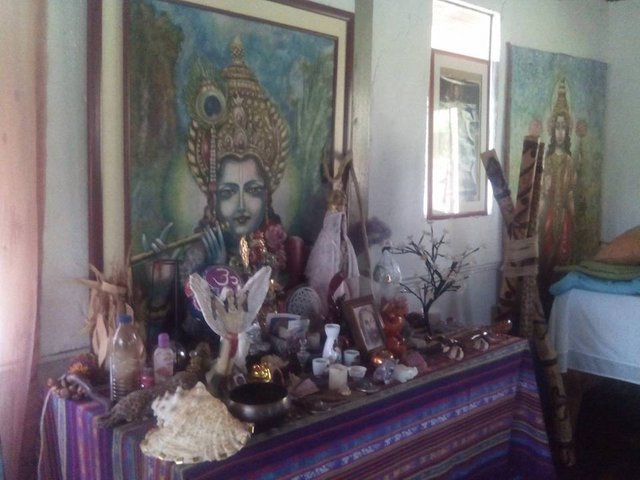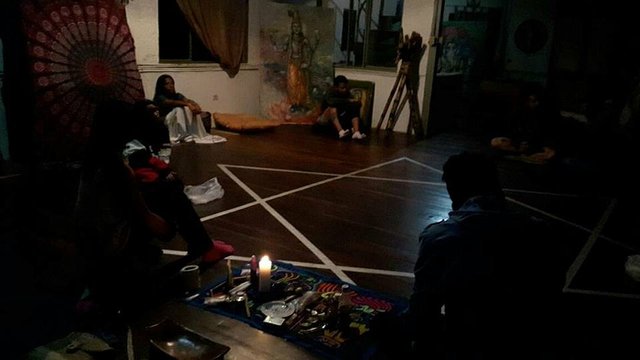 I even stayed there for days, enjoying its beautiful scenery, sunsets / sunrises, singing on rainy afternoons, we also had gatherings around the campfire. No one could get bored there.
Incluso me quedé allí por días, disfrutando sus hermosos paisajes, atardeceres/amaneceres, cantando en las tardecitas lluviosas, también hacíamos reuniones alrededor de la fogata. Allí nadie podía aburrirse.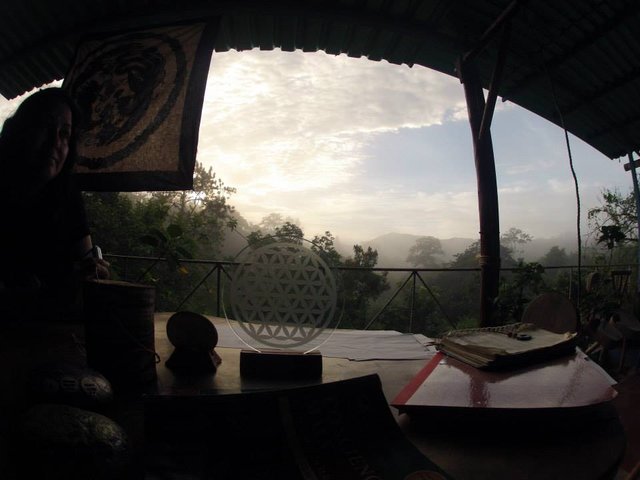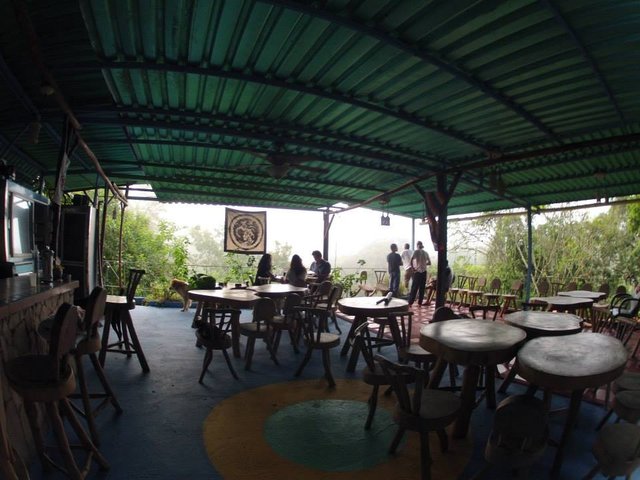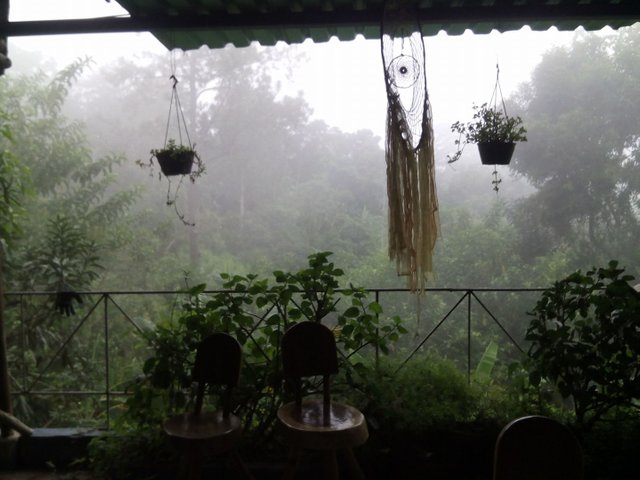 It was our home, our sacred temple. And those who were in charge of forming it little by little, of investing all its beautiful energy, and all its light; dear Rosiris and John.
They are the owners of this magical place, and they always received us with all the love in the world. With delicious teas, and the best conversations. Thank you because you definitely made it all magical and beautiful.
Era nuestro hogar, nuestro templo sagrado. Y quienes se encargaron de formarlo poco a poco, de invertirle toda su bonita energía, y toda su luz; los queridos Rosiris y John.
Ellos son los dueños de este mágico lugar, y siempre nos recibieron con todo el amor del mundo. Con tés deliciosos, y las mejores conversaciones. Gracias porque definitivamente lo hacían todo mágico y hermoso.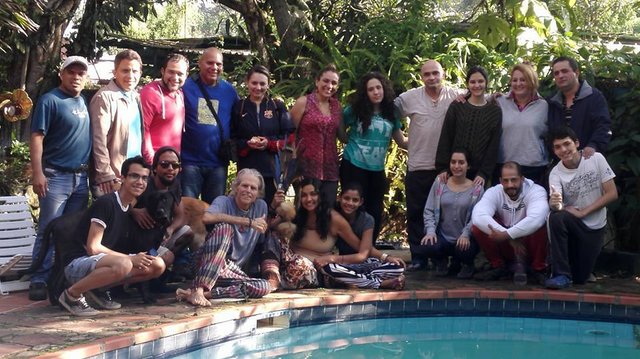 There were so many days of so much to do, to learn, to live, and I am immensely grateful for everything lived there.
I appreciate the day the doors opened to me, I appreciate the starry nights, the cloudy roads, the beautiful animals, the invisible beings, the hugs, the laughter, the songs, the dreams, the medicine, the tasks, the teachings, and the magic shown.
Fueron tantos días de muchísimo por hacer, por aprender, por vivir, y agradezco inmensamente por todo lo vivido allí.
Agradezco el día que me abrieron las puertas, agradezco las noches estrelladas, los caminos nublados, los animales hermosos, los seres invisibles, los abrazos, las risas, las canciones, los sueños, la medicina, las tareas, las enseñanzas, y la magia mostrada.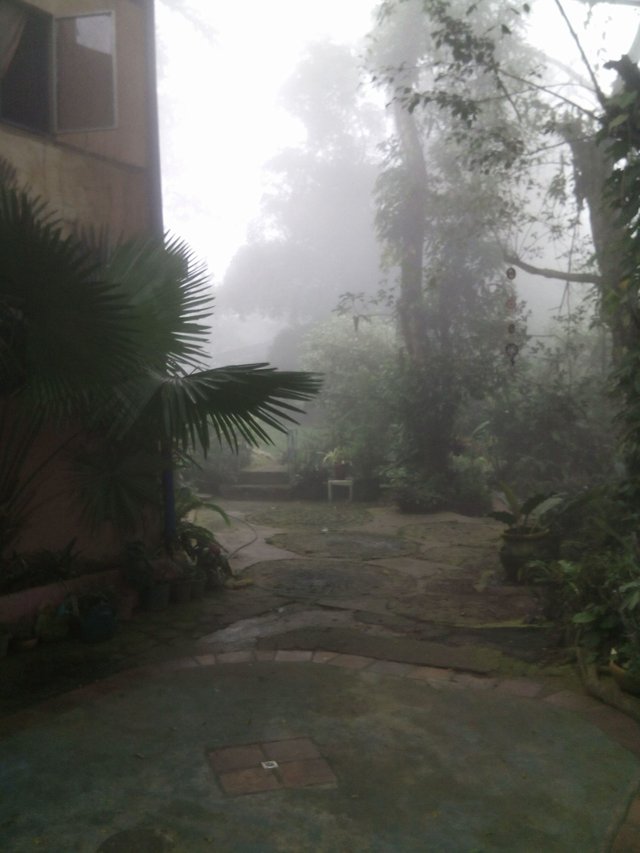 Thanks Rosiris // Gracias Rosiris
Thanks John // Gracias John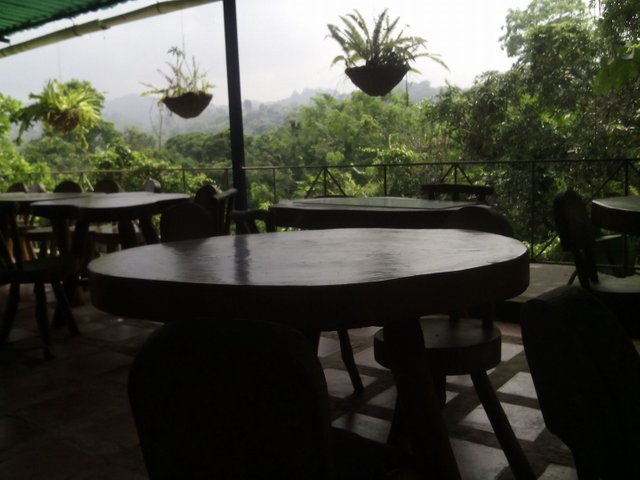 Thank you Terraventura for always receiving us and for being our school and home.
Gracias Terraventura por recibirnos siempre y por ser nuestra escuela y hogar.



I want to make a special mention to the pets there. They always received us loving and happy
Quiero hacer una mencion especial a las mascotas de allí. Siempre nos recibían amorosos y alegres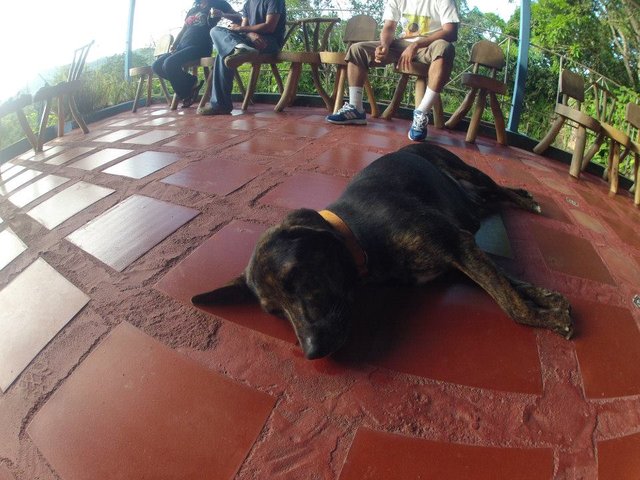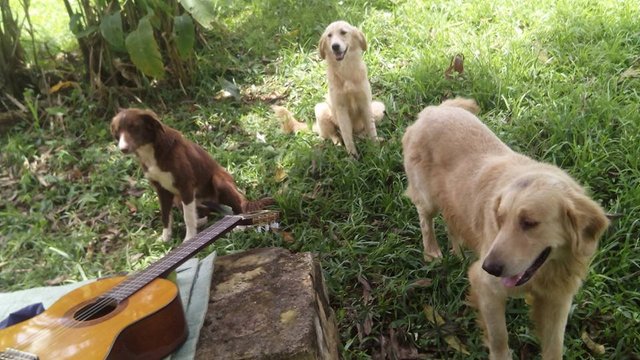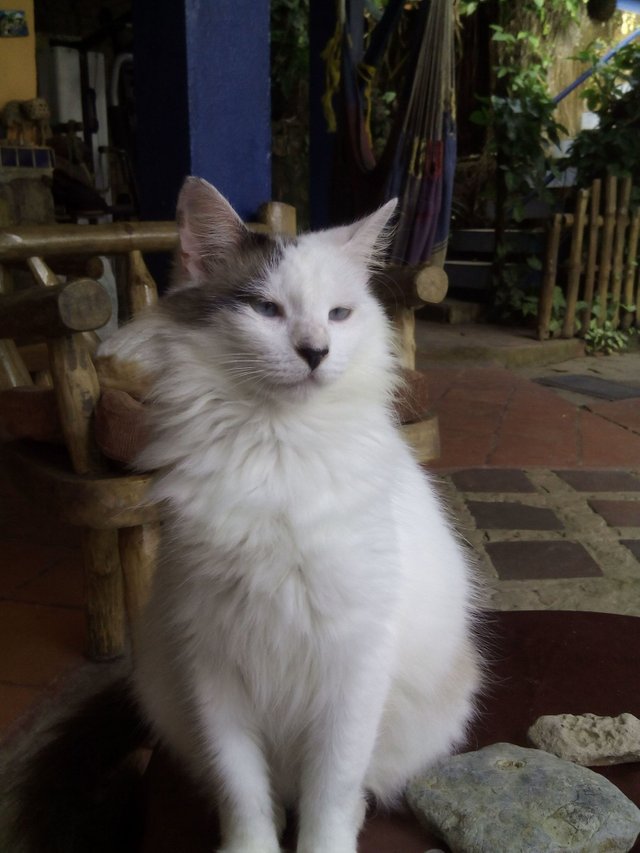 They are not all, but they were many beautiful furry. But wait, furry??? Also arachnids, haha.
No están todos, pero eran muchos hermosos peludos. Espera, peludos??? También arácnidos, jaja.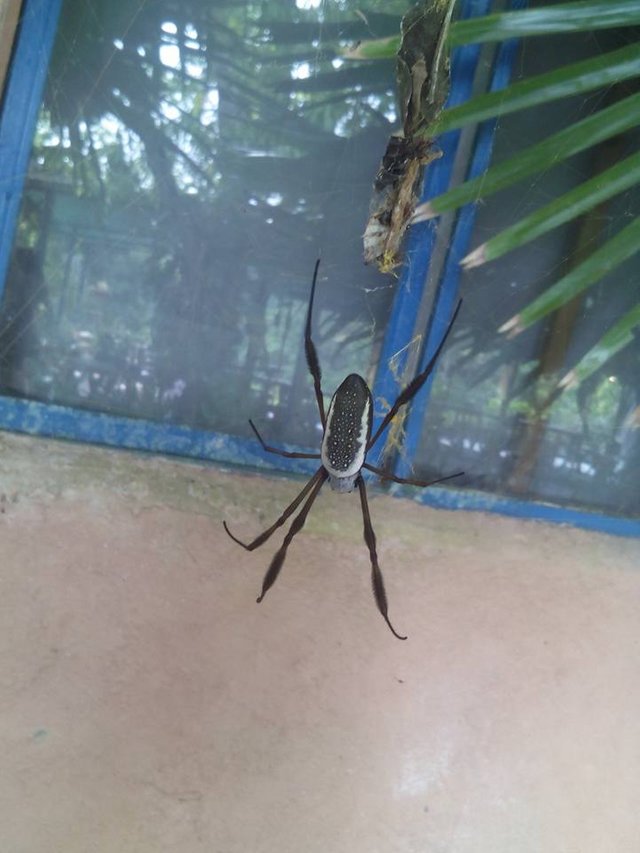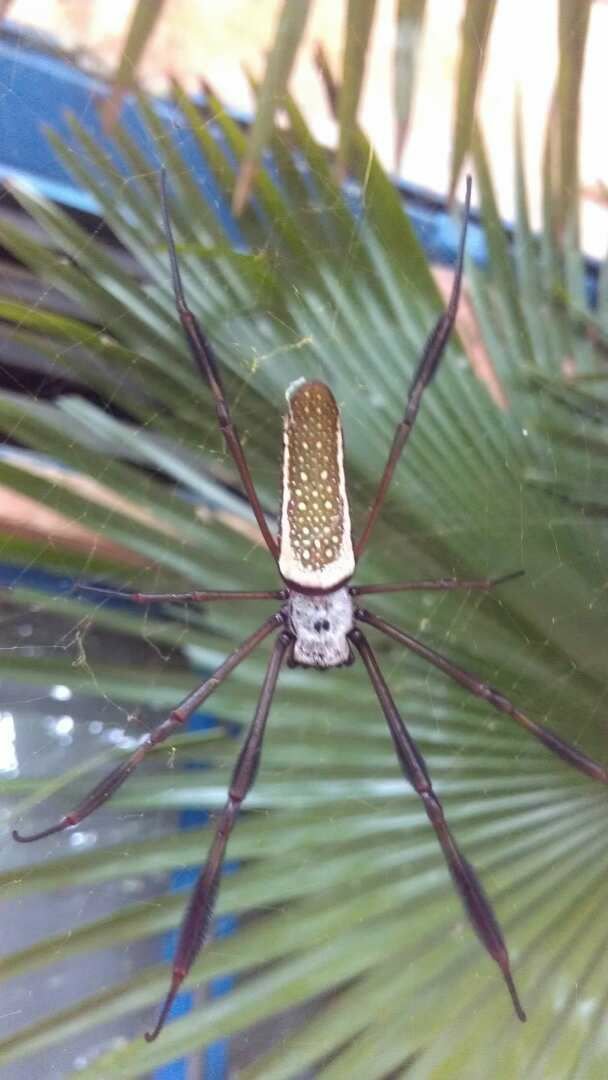 Now, I leave you a series of pictures // Ahora, les dejo una serie de imágenes.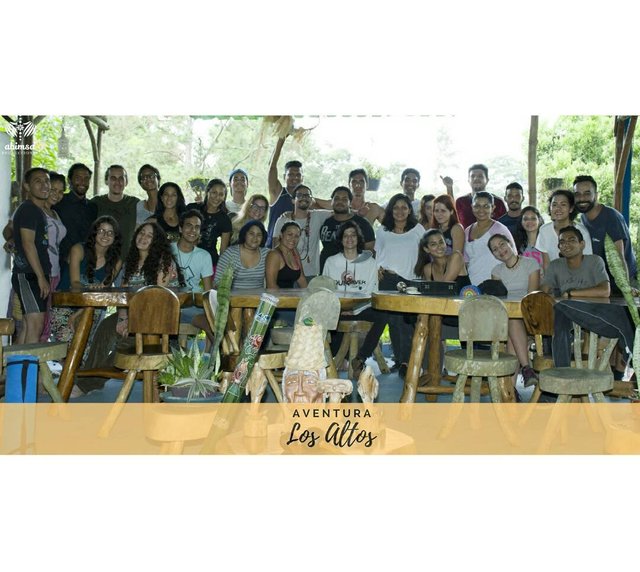 This day, a full day called "Aventura Los Altos", where many people attended and we did different activities // Este día, de un full day llamado "Aventura Los Altos", donde mucha gente asistió e hicimos distintas actividades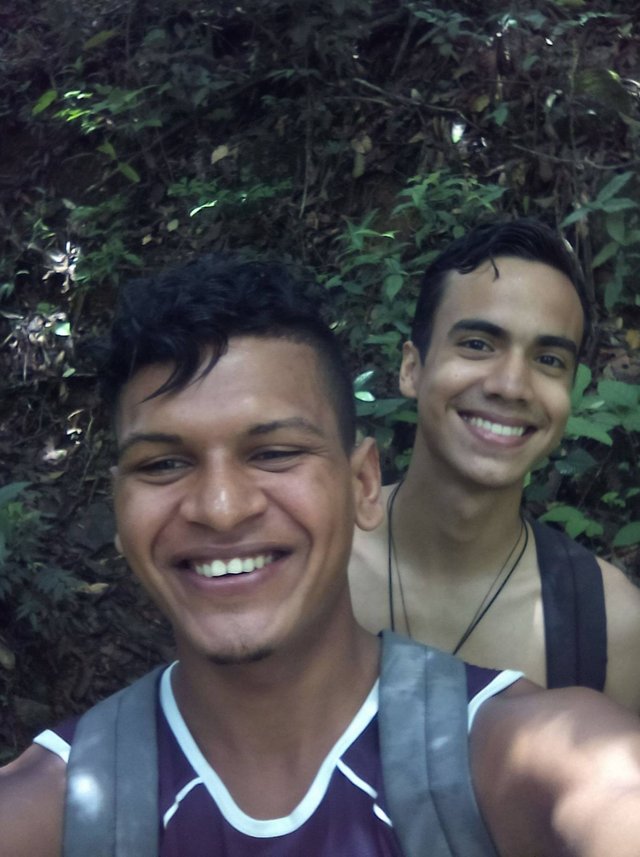 My friend Carlos and me // Mi amigo Carlos y yo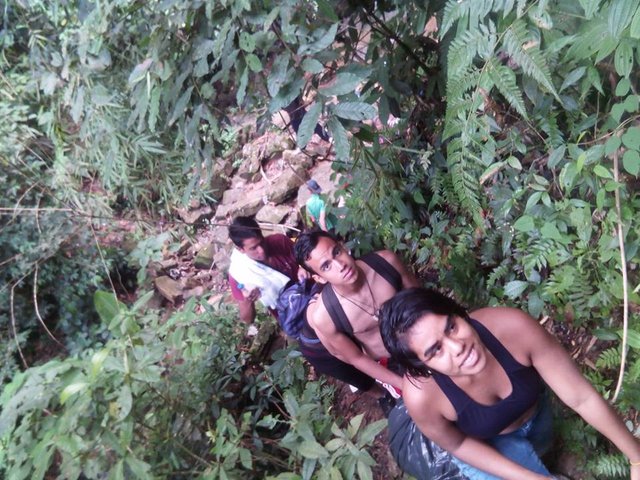 Here we went hiking while we collected the garbage that was there // Aquí haciamos senderismo mientras recogíamos la basura que había allí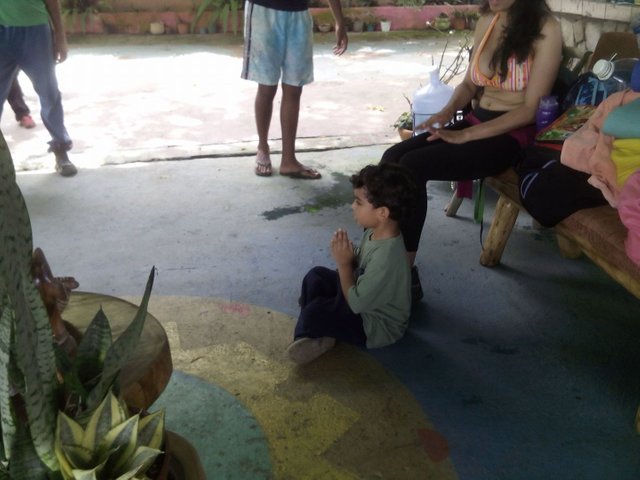 Even the smallest connect with the beautiful energy of the place // Hasta los más pequeños conectan con la bonita energía del lugar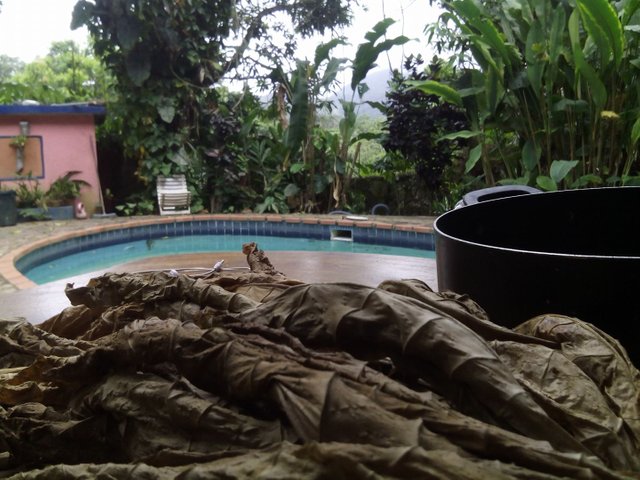 Pool view, in the company of Tobacco // Vista de la piscina, en compañía del Tabaco
Orchids // Orquídeas

Thank you all for reading, for living with me a bit of this beautiful experience. This place is without a doubt one of my favorites, where I feel myself. This post is dedicated to my dear brothers and friends who, like me, have an inexplicable love for this place. And obviously to Rosiris and John. I hope to come back soon.
Gracias a todos por leer, por vivir conmigo un poco de esta bonita experiencia. Este lugar es sin duda uno de mis favoritos, donde me siento YO mismo. Este post va dedicado a mis queridos hermanos y amigos que como yo, sienten un inexplicable amor por este lugar. Y obviamente a Rosiris y John. Espero volver pronto.

In order to talk about Terraventura, I spoke with them and they kindly accepted.
All the photos were a compilation, some were taken by my friends, and others by me.
Para poder hablar de Terraventura, yo hablé con ellos y amablemente aceptaron.
Todas las fotos fueron una recopilación, algunas fueron tomadas por mis amigos, y otras por mi.