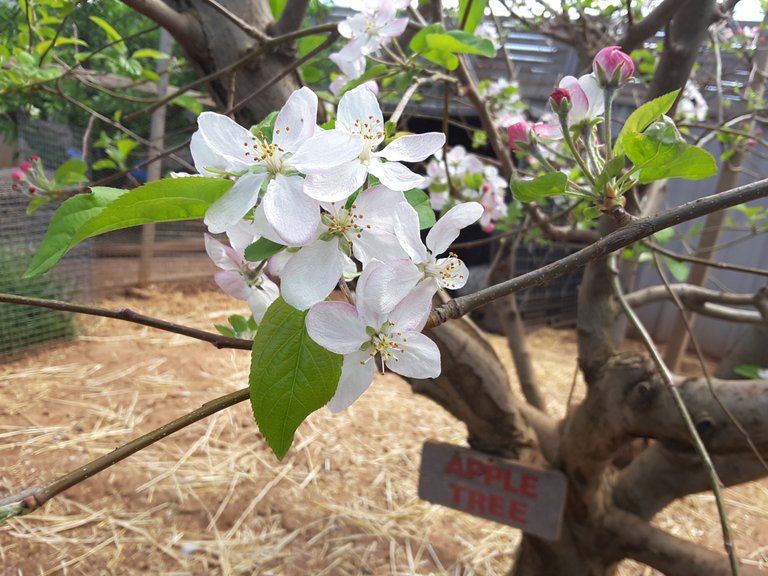 I grew up in England and my parents had an allotment garden with my grandmother, which was where I learnt most of my basic gardening skills without really realising it. I can't say my sister and I were particularly fond of helping with the gardening, other than having little goes at weeding or planting here and there. My preferred job was trying to keep the fire going to burn some of the excess waste and toughest weeds, which would survive the compost heap.
I started to enjoy gardening when I moved out and we had our own garden. It wasn't hard to grow things and apart from watering occasionally when we had rare dry weeks and weeding often, there wasn't much effort needed to grow things. Then we moved to South Australia and I began to learn a lot more about how much nutrition plants need to grow. Didn't they just need water?
So much of what works, or doesn't work, when it comes to gardening and households varies across the world, with our huge range of different climates. This doesn't just extend to what types of plants can be grown, it extends to best practices too.
There are more and more people returning to natural methods of gardening, which help to regenerate soils which have been stripped of their goodness. As people study different practices, they learn that many of our common methods for farming and growing are actually causing more harm than good and they're coming up with ways to take things back to more natural methods which are then touted as being the only way to go, especially when it's working well for them. Yet there are so many different approaches out there, which are obviously working for those using them, that it seems to make more sense to mix and match your methods until you find the best approach for your garden and climate.
Something that is really taking off is Back to Eden or mulch gardening. When I first came across these methods I thought I was saved! The first video I watched was from a guy in a hot climate who's farm was cracked and baked in the summertime. He started trying to imitate the forest floor in his orchard, by getting in copious amounts of chipped wood. Not just any chipped wood, but that which incorporated the leaves from the trees too. Hey find that with this thick layer of wood mulch, he no longer needed to water throughout the summer, because it retained moisture under that mulch layer. It was also much easier to pull any of the weeds that managed to find their way through.
This worked so well that he started to use the same method in the vegetable gardens and apart from initial watering when transplanting, he no longer needed to water there either. Each year, as this mulch broke down, the soil improved and his crops got better. He didn't till the soil any more and only disturbed it to plant and harvest.
Wherever he was, though, it obviously wasn't as dry a climate as the one we're in, because two or three days of around 25°C (77°F), after the winter rains had finished soaking the land, I dug down into 30cm (1ft) of mulch and it was bone dry at soil level! Back to Eden gardening calls for only half that depth in mulch.
Then there is the golden rule that you should never till the soil in Back to Eden gardening, because that damages the biome and realises carbon. Unfortunately, I have another issue than means not digging the soil in my garden would mean that I'd have little left growing. You see, in our garden we have an imbalance of curl grubs, which love to eat plant roots. These are the larvae of scarab type beetles, most commonly Christmas beetles in our area, although we also get African lawn beetles. While the Christmas beetles are native to the area, if left unchecked, they can decimate even native bushes.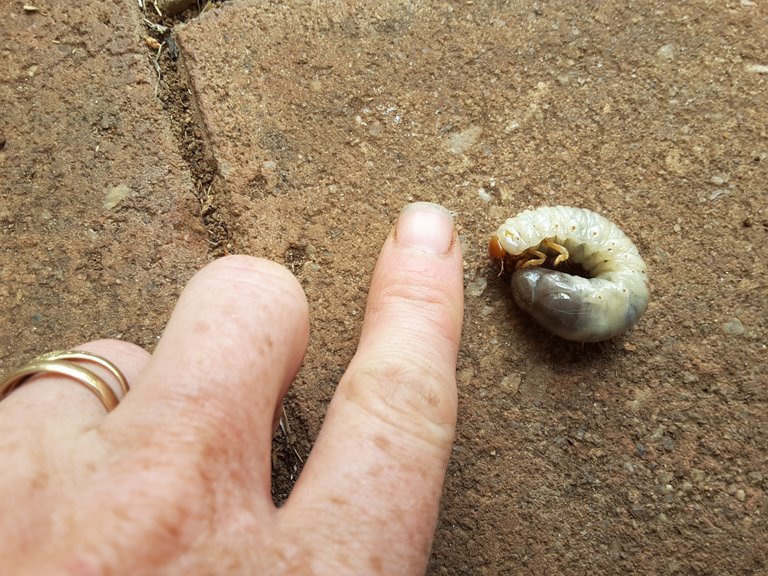 I won't add even natural pesticides to the soil to deal with them, because that would harm all other bugs in the soil too. Besides, in manageable numbers and the right conditions, they can be beneficial. Hence, my approach is to dig the soil over after harvest, which unearths the big ones. These go to my chickens, but they can also help in a compost heap, because they eat dead plant material too. Once they are mostly cleared out then any seedlings will have the chance to grow and get big enough to withstand the odd nibble from any left behind or the next generation.
While I break some of the rules of Back to Eden gardening and mulch doesn't avoid the need to water, these methods certainly have helped make gardening a little easier. Slowly the carbon is building back up in the soil and the plants cope a bit better than they used to without that thick mulch layer. Because I need to dig each season. I try to avoid very coarse mulch in the veggie garden, as lots of large chunks of wood getting dug in can steal nitrogen from the soil as they break down. Another benefit with having dead plant matter building up in the soil is that this is also food for curl grubs, which means they don't necessarily go straight for the plant roots, making them less problematic during the growing season. This is a boon, as with more and more news of insect populations declining, I don't want to be decimating another population for the sake of the garden.
I think what I've learnt over the years is to be open to all gardening advice, but also realise that what works well for gardeners in one situation, may not work exactly the same in your own situation and could need some tweaking. However, there is nearly always something to be taken away from different methods.
~○♤○~
---
You can also find The Miniature Smallholding on: