Continuing on the @NaturalMedicine challenge. Today I want to talk about
Do you use natural medicine more than pharmaceutical medicine or do you have a balance?
Is it possible to live only on natural medicine?
---
Do you use natural medicine more than pharmaceutical medicine or do you have a balance?
I do not remember when did I last consume a pharmaceutical pill. It has been a long time that I have stopped taking pills and only rely on Natural therapies. Thankfully the other side of it is that I have not been sick in a long time that would also include normal cold and cough and flu. But then with the virus thing you never know when the weather changes so I am mindful about my precautionary measures all the time and ensure that I do not slip on them. My regular vitamin supplements are on and the other natural ongoing therapies, like one a few days ago I shared My daily dose of Herbs Immunity Boost
But sadly I have not been able to eradicate the Pharmaceutical Medicines completely from my home. My Husband was very sick few months ago and in that period he was on heavy medication dose. The side effects of the medicines have been terrible. He has put on lot of weight, hair loss, skin rashes and so much more and still his underlying condition has no complete cure. As of now we do not have a choice to stop his pills as they are his support system for now. But yes, we are constantly working on building up his immunity and overall system through other natural therapies, which in longer run will help reduce his pills and also make him healthy. But for that we need to have patience.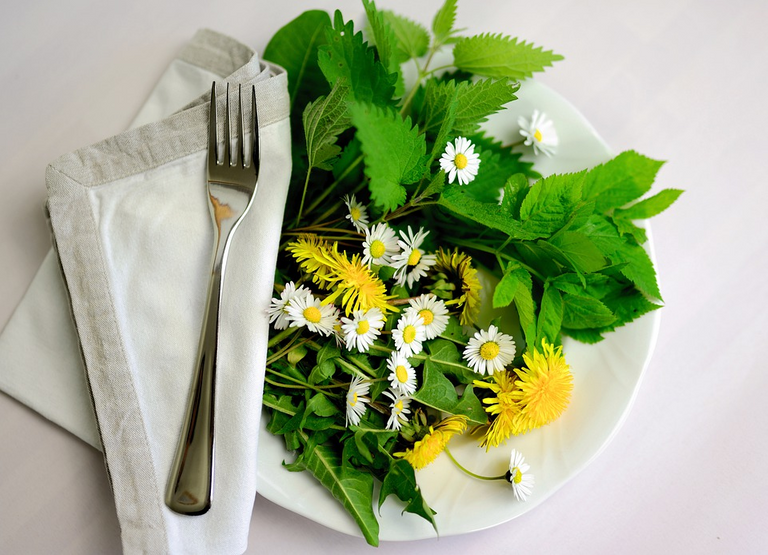 Source
---
And that brings me to the next question
Is it possible to live only on natural medicine?
Personally I am not in favor of consuming pills. You may need it temporary to tackle certain diseases but they can never be a long term solution. Most of the pills will only keep the situation in control, but will never cure it from the root level. Whereas Natural Therapies will help cure your problem at root level and more importantly it will not give you side effects nor will will there be a point where you can do without it and the most important is it will not make your body toxic.
Only living on Natural Medicine is a process. For someone who has many health conditions, it may not be possible to immediately shift and sustain on natural therapies. It would be a gradual process, but yes it is very much possible.
But trust me if right from the beginning you have been mindful and not added too much of the pharmaceutical toxins in your body it would be much smoother for your body to start working on natural therapies effectively and much faster.
And if you have always been careful about your health in the most natural ways then probably you will never come to a point where you would need any pills.
It all depends on the lifestyle that one follows, no junk food, food with preservatives, processed food, refined sugar and such other foods will help you stay healthy and eliminating all health problems and the reverse, so our diet is a Natural Medicine by itself. Our health depends on many factors but the major one is diet, if that gets well taken care of right from childhood, there would never be a need of consuming pill. So yes it is very much possible to live completely on Natural therapies and Natural Medicines.
And the proof is that in the olden times, people lived a very healthy life, much much better then what we live now and with hardly and pills. The whole pharmaceutical industry is just around 200 years old, and before that people did live and they lived in the best of health, long life spans and better quality of life. We see the proof of that with some of the older generation today also who still follow a healthy regime, living more of a sustainable lifestyle.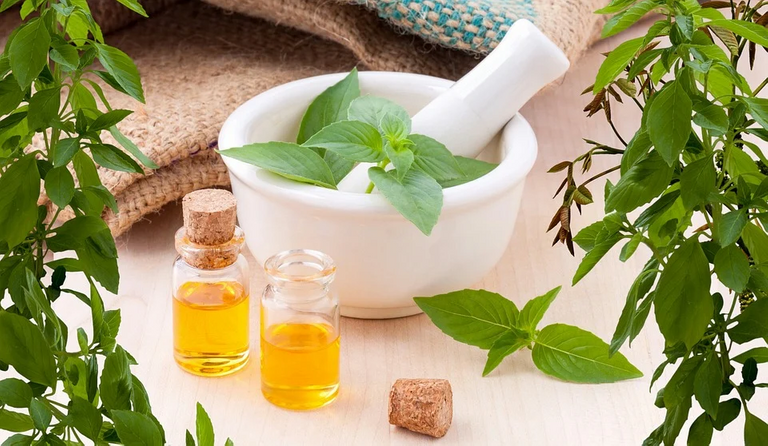 Source
When I was small, I remember one of my old aunt always had natural remedy for almost everything. I was a severe asthamatic patient when I was a kid and she cured me completely with all her natural remedies. Today I absolutely have no problems and very healthy. To an extent I thank her a lot for inculcating the belief of natural therapies into me. And moreover in those times we never had any adulterated food, no packed and processed food, no dining out in restaurants. Every day was fresh home cooked food keeping in mind the overall nutrition. In a way I am thankful to her that making me grow up in that manner has helped strengthen my overall system.
If we go back to our roots, life will become much simpler for all of us. Nature has every possible remedy for us, we need to tap into it and make good use of it.
Thank you for visiting my blog. 👼🏻👼🏻💖💖🌹🌺🌸




"Unlimited Abundance, Blissful Happiness and Unconditional Love"

Member of
---
---