Still alive. Didn't die :)
Today was rest. Helping Melissa around the house and a bit of errands this morning. Nothing fancy.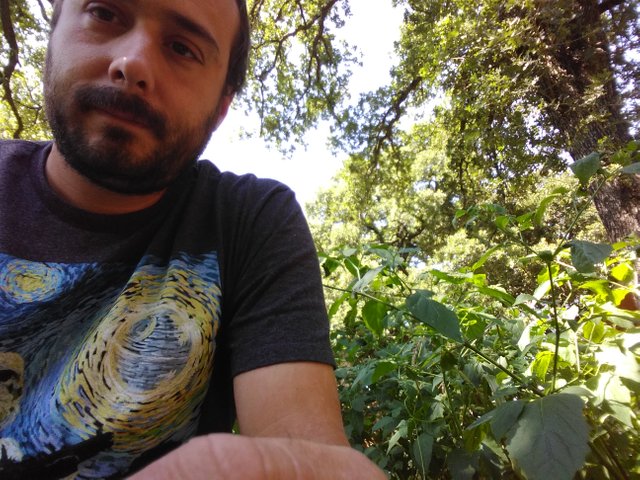 Sitting in my spot next to my giant lambsquarter that turned out to be a black nightshade. Not the same, but I'll take it.
@artemislives, I started on my magnesium supplement today, and I'll do a nice Epsom salt soak later too. We've got some salts with ashwagandha in it. Should be nice :)
I've never been a fan of supplementing, so I'll be looking for something I can work into my diet to help with magnesium.
I slept well last night. I've been in what I call parasympathetic mode a lot lately; cranky, brittle, short tempered, and easily overwhelmed. I usually attribute that to high stress and the activation of my parasympathetic nervous system. Magnesium should help, as it's good for stress, heart issues, and muscle aches. All of which I am experiencing. Good call, dear @artemislives 💚 Another source of stress and poor sleep is cortisol, a stress hormone. Melatonin helps with both, as it's a powerful antioxidant that helps reverse oxidative stress and helps some folks sleep. I haven't been taking melatonin in a while just because it's good not to take it constantly, but I'll resume periodic use during my time off. Sleep is healing if it is good restful sleep.
Tomorrow, I'm starting a project to test a question that our dear Bulgarian friend, the patron saint of outlaw permaculture, @bobydimitrov has helped with before. How much comfrey is too much comfrey? I have a couple of huge projects coming soon that will benefit from a good stash and supply of comfrey, so I'm going to be making a couple of dedicated comfrey beds in places where they'll do well.
I don't remember if I announced on chain that I'd registered my new business Foxfire Orchards. Well, now it's announced. I'm thinking we'll need peach trees, blackberries, and comfrey. And a secret magic machine that'll help with composting. Machine still in development, it'll have its own post later, but I don't think anything of this scope has ever been used in an orchard setting.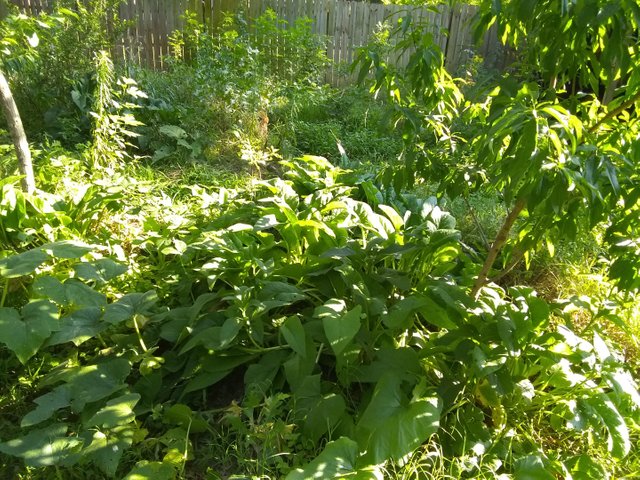 There's out main comfrey patch at the middle overflow of the top Swale. These plants will be harvested for root cuttings, and I'll post pics of that project as it comes to fruition starting tomorrow.
Almost supper time now, so I'm gonna quit writing and set this to post later tonight. I'll probably not be up as late again tonight, or hopefully for a good long while.
Tomorrow I'm going to start some new routines that I'll refrain from posting about so that I have something to say tomorrow ;) a little strategic bloggery there
Love from Texas
Nate 💚