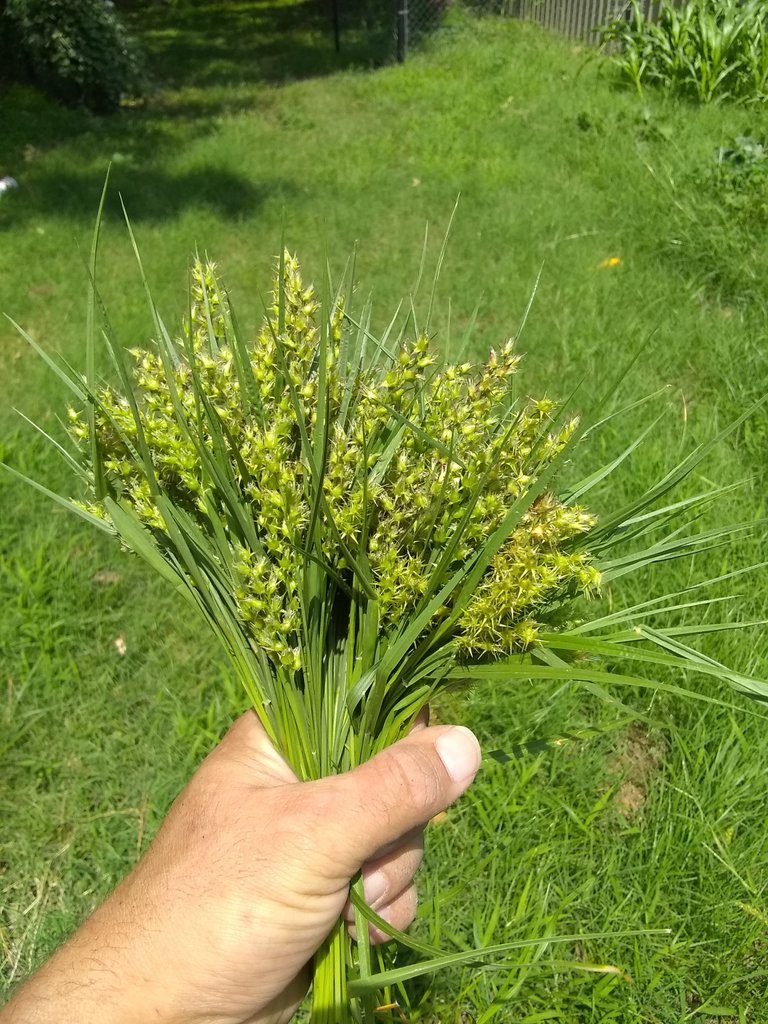 A bouquet symbolizing my love for Melissa: I'm stuck on her and our love will spread like the Dickens.
Lots of work today! Well, not lots, but I did things. First we took the van to the shop and I finally had my follow-up appointment. We're trying an inhaler to see if the mask is bringing on some latent asthma. Super dumb.
When we got home, I started picking stickers. I got four big bouquets and threw em straight in the trash, those things are just plain nasty. This area here is where I'm thinking about growing grain this year. I stepped it off and I'll be going for 750-1000 square feet. Melissa and I did some mental math, and we can grow wheat for a year of bread in 300-400 square feet (according to ideal numbers [which are historically never true] from podcasts I've heard, which doesn't mean a whole lot at this point). Around triple that would grow our bread and some grain for the chickens as well as enough seed to plant the next year's crop.
I forget the exact number, but the average individual grain burden in the US is something like 1,700 pounds, with 1,500 of that being grain fed to the animals they eat. Eating grass fed animals (like rabbits or pastured beef, lamb, goat, etc.) helps a lot with that industrial burden, but not all food animals are vegans. Chickens for example, make excellent quality food with a little grain and meat input. If I can sustainably grow part of their food here, all the better!
As far as chickens are concerned, I'm thinking sorghum. For us, maybe Russian beardless. I found a local grower with locally adapted seeds, just two hours away! I sent her an email with about ninety questions, but I'll probably need to just make the drive and go say hi and have a conversation over some beers or something.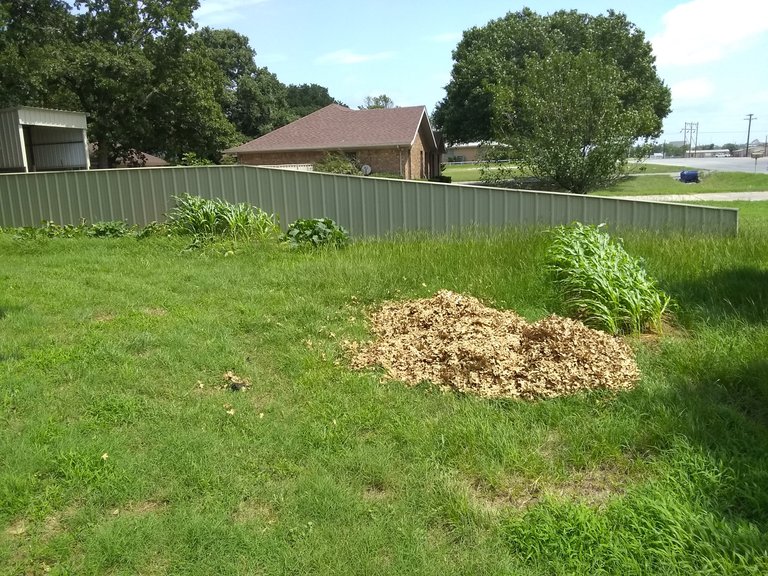 Leaves for mulch. Die, grass, die!
To start preparing, I'm mulching like a madman. That's a good way to start preparing for things. I don't know how much a sod cutter would cost to rent, but I might look into it. A good bit of this area is being grown at the moment with squash, corn, and beans as part of the sharing garden. I've got half a mind to just go back and get more of the same compost and put it down here again on top of some leaves as a weed barrier. IDK though, I've never prepped a place for growing grain. Much to learn.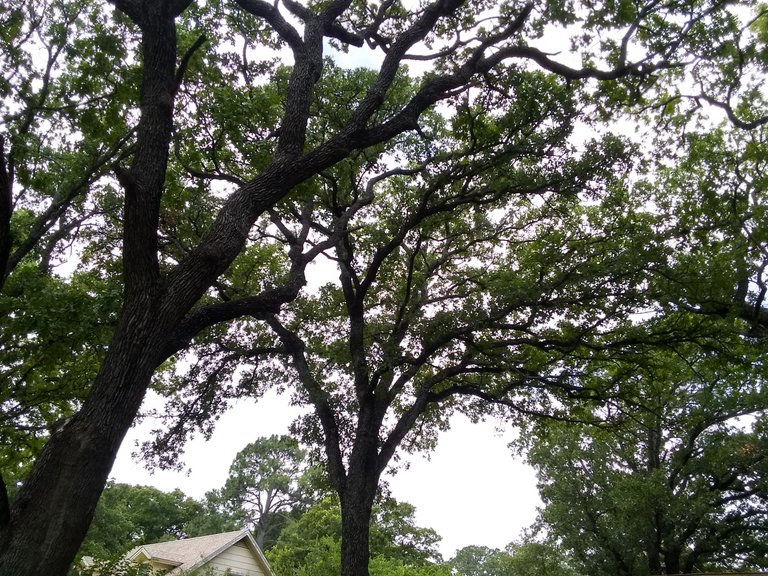 Cathedral of the oaks. AKA, trees over the front yard. One of my favorite views.
Much to learn. Much to apply.
Love from Texas
Nate 💚