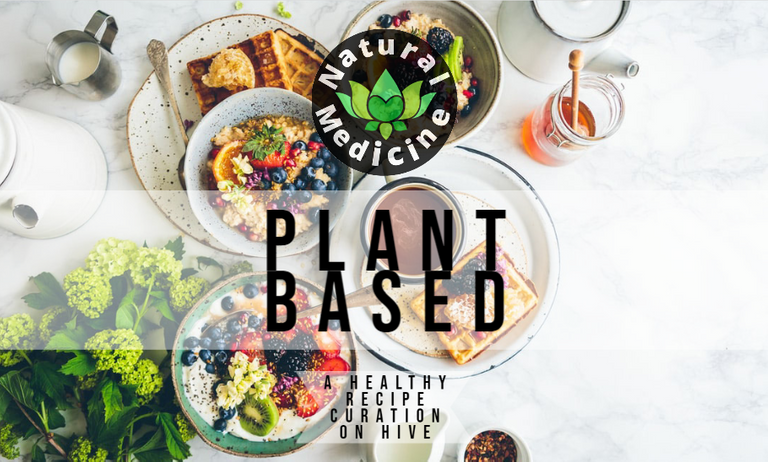 @JustinParke here once again with a delicious #plantbased recipe curation. With this weekly curation I do my best to pull together a collection of the finest vegan recipes from our community and beyond.
---
     Beans, beans, and beans is what I found this week. Of course I am joking, and this curation is always more diverse than that, but I did find a lot of awesome bean dishes this week.
     There was chili last week, and there is chili again this week, but a delicious and special one from @carolynstahl, and it's got pumpkin. Not to left out of the bean party is @ladyfont with her awesome bean cakes that she plated with a delicious garlic sauce, and I selected her as the winner of this week's 5% beneficiary.
     The beans and legumes roll on as @sreypov made her take on a traditional lentil-stuffed Cambodian snack, and @marinast shared with us a super simple recipe for socca bread, something I have honestly never heard of until her post.
     @diana8 shared an more-awesome-than-Nutella cashew cacao butter spread, and it looks lovely. If I had this with a toasted bagel in the morning, I would be a very happy camper indeed. @plantstoplanks saved the day with a creative way out of a double-post, and @artemislives shared with us an entertaining health bar recipe video.
A side note - you may have noticed that we've moved from @lotusshares to @naturalmedicine, and Plant Based will be replacing Earth Healing. Earth healing topics will still be supported, of course, so keep using the tags #ecotrain and #naturalmedicine for any content that nourishes and supports our beautiful planet!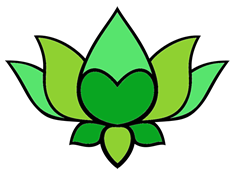 How to Be Curated by PLANT BASED
Use the tags #naturalmedicine #vegan or #plantbased
We don't mind what community you post in - although we prefer you post in the Ecotrain or Natural Medicine communities!
Ensure your recipes are plant based - although we don't preach any diets, this curation would like to focus on plants rather than dairy or meat additions to recipes.
Use clear, well focused photographs - and ORIGINAL content!
---
---
👩‍🍳 Pumpkin Time Of The Year 🎃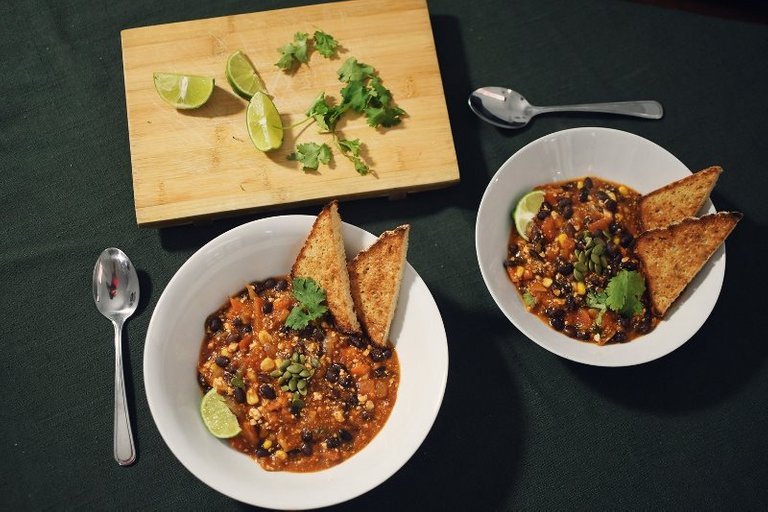 Vegan Black Bean Pumpkin Chili
by: @carolynstahl
     There has been a lot of chili on Hive lately, or perhaps it is just my imagination, but chili is one of the dishes that nearly every household makes a little different. This chef certainly put her personal twist on this classic Tex-Mex dish, with the addition of roasted pumpkin.
     This chili scores big with me, and I know I would really like this just from looking at the spices used. There is something so appropriate about eating pumpkin this time of the year, and chili is a perfect cold weather dish, so it makes sense to bring the two together.
🧄 Protein Patties 💪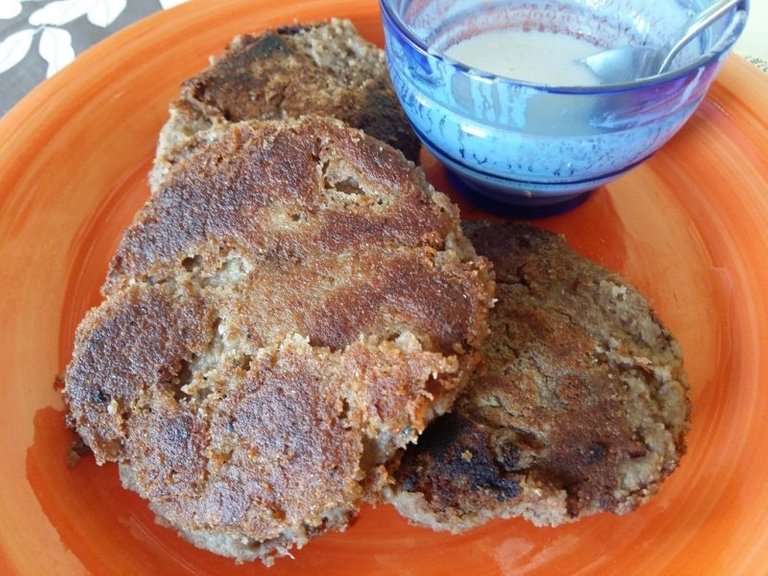 Small Bean Cakes Served With Garlic Sauce
by: @ladyfont
     When I saw the thumbnail of this post, I immediately remembered that @sreypov made something very similar to this a few days ago, but used chickpeas and a different spice mix. I can say I know from experience that these cakes/patties, or whatever they may be called, are absolutely delicious and full of protein.
     The garlic sauce she paired these with looks delicious too, and I'm sure these patties would even make a good veggie burger. You can never have enough beans on a plant-based diet, and it's important to get protein from a wide variety of sources. This recipe is a creative way to include more beans in your diet.
🥣 Beets Save The Day 🦸‍♀️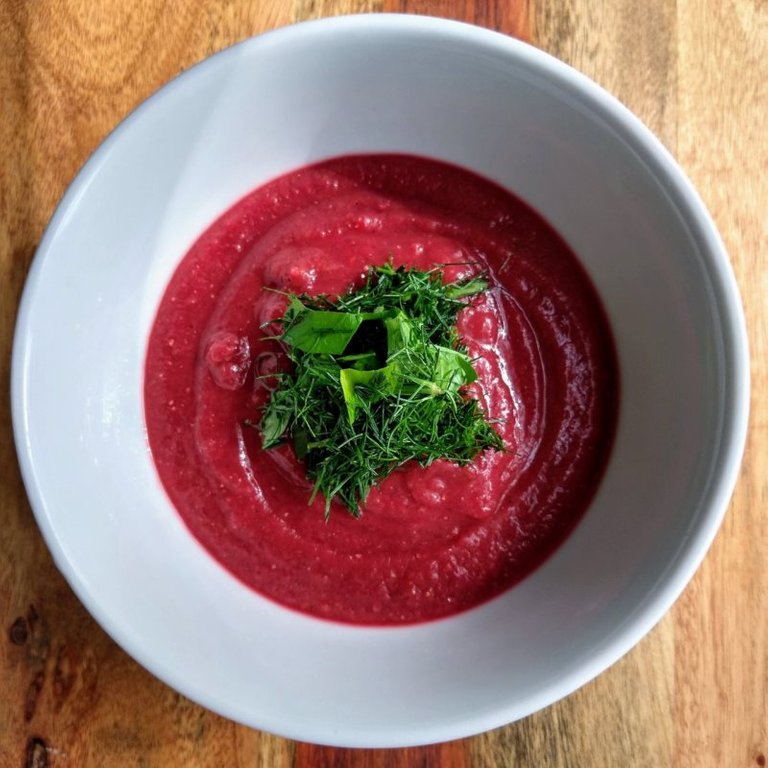 Double Post! So I'll give you a beet soup instead! 😂
by: @plantstoplanks
     This chef saved the day with a creative way out of an accidental double-post, and shared this lovely colorful beet soup with us. The blockchain has been a little wonky lately, and I myself have nearly made some accidental double-posts. Hopefully things are back to normal soon as the nodes are all updated one-by-one.
     Improvisation in the kitchen is just as important as improvisation when doubleposting, and just seeing fresh fennel alone has my tastebuds tingling. She neatly jarred this soup up and put some in the fridge to create some fast lunches for the working week.
🎥 Lights, Camera, Action 🎬
(Unsupported https://3speak.co/embed?v=artemislives/horaglpc)
Coconut Cranberry Oat Health Bars - For Convalesvence & Energy - Sugar & Dairy Free, Vegan.
by: @artemislives
     It's not every day we get to see a #plantbased recipe video on Hive, so this is a nice break from the norm, and nice little snack indeed. Surely most of you are familiar with @artemislives, but maybe you haven't seen her on video yet, so here's your chance.
     This is quite an entertaining video, and her narration is spot-on, somehow calming me as I watched the video. Snack bars can be made a million different ways, so use what you have local and at your disposal. I imagine we could replace the cranberries with sundried Suriname cherries for a similar result, but we have no oven, so I'll just have to digitally consume these delicious health bars instead.
🍩 Nutella Ain't Got Nothing On This 🥯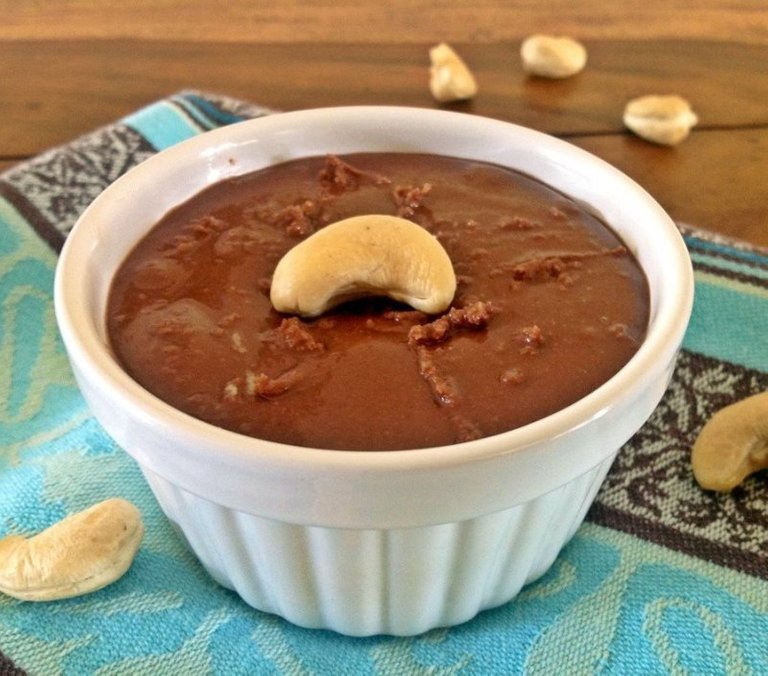 Cashew Cacao Butter
by: @diana8
     Nutella is something I haven't eaten for years and years, but I still remember the taste of it, and I'm sure this cashew cacao butter from @diana8 is way more delicious, and healthier too. There are no mystery ingredients and no dairy, so you have a fully #plantbased Nutella substitute in this post.
     A spread like this can be used in so many different ways. It's good on bread or bagels, and even on certain fresh fruits. I used to love making creamy things from cashews once upon a time, but they are overpriced here in Suriname, and nearly impossible to find. This is where the diversity of Hive is lovely, and I can nearly taste this delicious spread through the screen.
🍊 Cambodian Snacktime 👨‍👩‍👧‍👧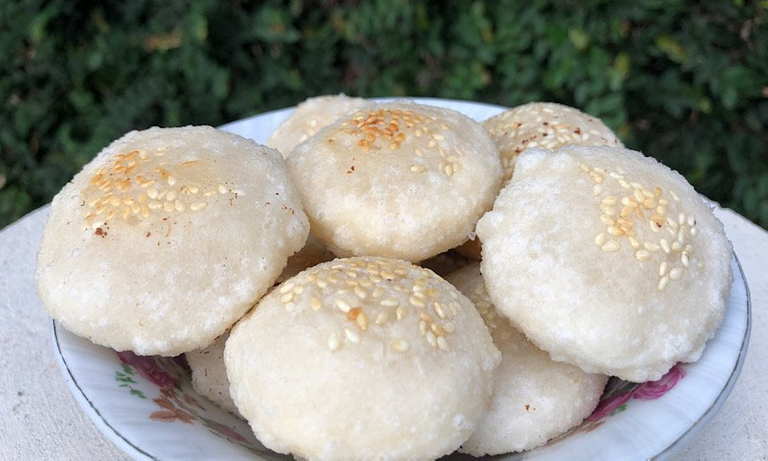 🥥 Num Kroch (Orange Bread) 🌾 A Khmer Ital Recipe 🥥
by: @sreypov
     Nostalgia and memories can definitely be conjured from food, and that is the case with this num kroch recipe. It was a common snack @sreypov used to eat with her family in Cambodia, and she prepared them in Suriname because she was missing home.
     Despite the name, there are no oranges nor orange flavor in these snacks, but they are orange inside from the lentil stuffing, and they resemble the shape of an orange a bit. In Southeast Asia, beans are mostly for dessert, something that is not typical in most parts of the world.
👩‍🍳 Crunchy Franco-Italian Snack 🔪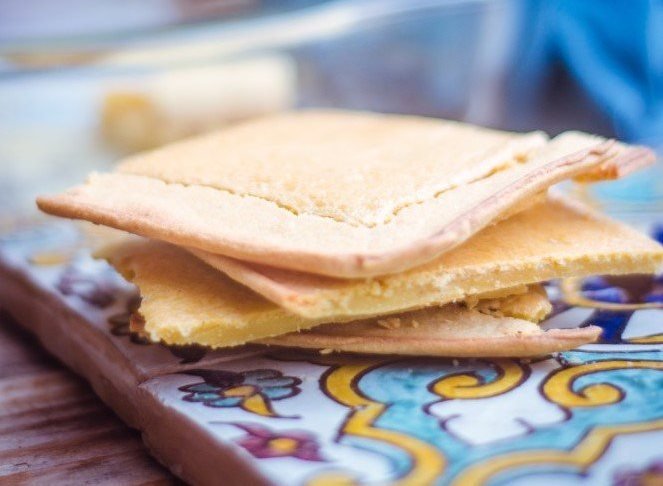 Vegan Socca Bread Recipe
by: @marinast
     I had never heard of socca bread until I saw this post from @marinast, but then again the last time I was in western Europe was the late 90s, so my memory is not the best either. This recipe is super simple, but that doesn't mean these crunchy little wafers aren't delicious.
     I imagine these bean-based crackers would be great with tea or coffee, and even with a nice savory dip of some sort. I always love learning a new food, and I have to add socca bread to that list now, so thanks to @marinast for that.
---
We hope you get involved with posting lots of yummy #plantbased #vegan #naturalmedicine #ecotrain recipes! Both communities are now also supported by OCD, so good quality posts might also get a little bit of extra love. Stay healthy, stay safe, and stay happy!

Earn Instantly For Writing Good Natural Health Content
If you would like to earn rewards for sharing your natural health content on www.naturalmedicine.io, you can sign up for a free FREE account by emailing welcome@naturalmedicine.io. Read more about us on our Welcome Page. We support writers sharing about herbalism, TCM, yoga, meditation, vegan and other healthy diets, as well as earth centred practices such as foraging, permaculture and biodynamics.

Please consider delegating to help keep this collective going. For any questions, come ask in our friendly Discord here !