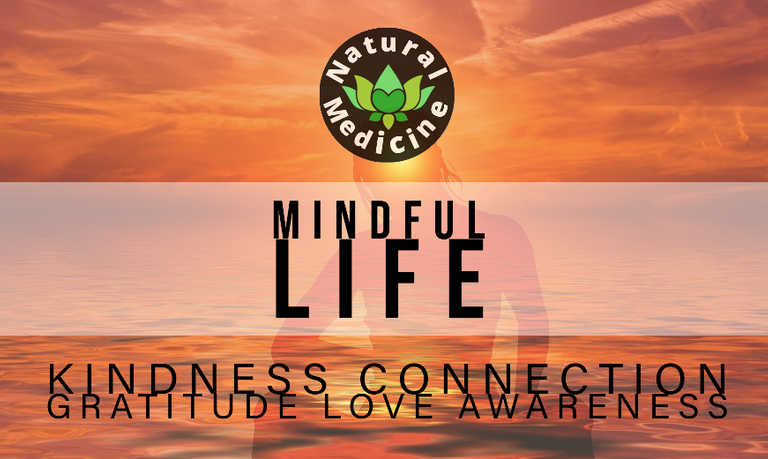 ---


Hello, everyone! Javier Liendo here, extending you a warm welcome to another edition of the Mindful Life curation. In a couple of days we'll have a Solar Eclipse in Gemini and the energy of the moment is about serious, critical introspection, particularly regarding our personal beliefs and perspectives. I see it as a dismantling of our narrative in order to achieve greater understanding about the structure of our inner and outer worlds. The posts that I highlight today deal with this very topic from various perspective, from the importance of gratitude, to the questioning and study of reality.
Make sure to engage with the authors for deeper discussions!



I start this column with a short but relevant post by @starstrings01, who offers us his perspective on the simple but crucial act of giving thanks, what it means for us and others and what we can gain from it. The author encourages us to acknowledge and embrace the capacity to inspire others to help with our example and appreciation, and also to enjoy the little things in life.

---


Next up I bring this awesome contribution by @glecerioberto, where he discusses the practices and disciplines of detaching and distancing ourselves from our own narratives, feelings and ideas in order to better understand them, to realize that everything is temporary and thus allow ourselves more peace of mind and soul. As he says, this isn't easy and requires quite a bit of daily dedication, but it's supremely useful.

---


Then comes a dissertation by @spavan697 regarding the profound significance of learning to be silent. Silence has been perhaps the hardest and most useful lesson of my spiritual process and thus, I can see the truth behind the author's perspective. Silence allows us to listen attentively and thus, be a lot more aware and less judgmental of the world around us, which in turn makes us better at reviewing our reality.

---


And it's impossible to speak of silence without discussing language. When we use that word, however, we often mean spoken or written language, but in this post, @danielapevs encourages us to broaden that conception and realize that there are large groups of people whom we may unintentionally exclude from our panorama because they use a completely different form of expression, in this case, sign language.

---


A couple of days ago, @alchemage recommended @dwinblood's blog to me as his post often deal with topics that are keenly interesting to me. In this case, and as usual in synchronicity with the general theme of the moment, this detailed contribution, which is part of an ongoing series that explores the nature of material reality, discusses the theory that we live in a simulation from the perspective of belief systems.


In every curation, we reward one of our delegators as a 5% beneficiary. This week I chose @yangyanje, who's also very active in posting about mindful topics.

Earn Instantly For Writing Natural Health Content
Earn LOTUS and HIVE rewards for sharing your natural health content on www.naturalmedicine.io. If you don't already have a HIVE account, you can sign up for FREE here. We support writers sharing about herbalism, TCM, yoga, meditation, vegan and other healthy diets, as well as earth centered practices such as foraging, permaculture and biodynamics - read more about us here!


DelegateIICommunityIIDiscordIILotuschat