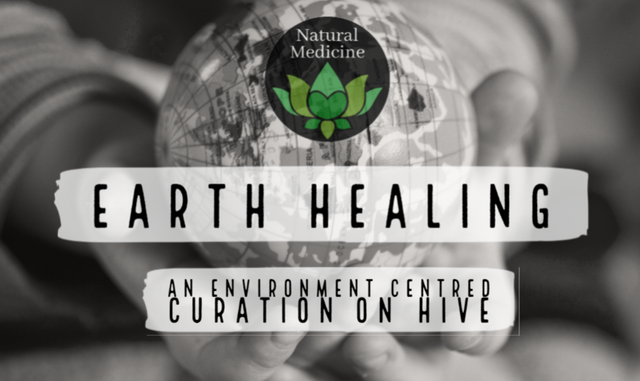 Earth Healing is a weekly curation of posts from the Hive blockchain which center around the healing of Mother Earth; we specifically encourage and reward posts which promote natural harmony, rejuvenation projects and sustainable living. Natural Medicine for Mother Earth ranges from simple appreciation of her diversity & beauty, through to practical posts encouraging a new relationship with organic gardens, food and lifestyles.
Each week one post author will be chosen as a post beneficiary.
Earth Healing is particularly grateful to @naturalmedicine and @abundancetribe for generous delegations, practical support and leadership, and is curated each week by @artemislives.
We, who have been the scourge of Mother Earth and the cause of so much of her sickness, are invited to engage and contribute to her health and recovery.

Earth Healing is born from a stark realization of just how much damage we have caused - individualy & collectively - and what we continue to allow, promote and support. This complex and important post is an exceptional example of what we NEED to know, and face. Plastic rain, plastic dust inhaled, plastic micro-particles poisoning our waterways. Mother Earth weeps. The passion for supporting Mother Earth to heal starts here. Fair warning: this post is not for sissies. Read more...
---
For the Love of Nature - Collection 6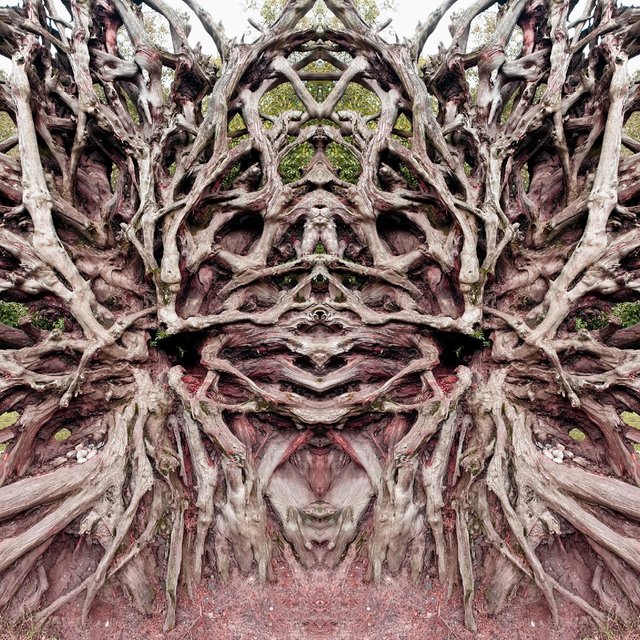 Combining her love for Nature and Sacred Geometry, @redrica has been making Art (with pictures she takes on her Nature mindfulness walks) that celebrate the beautiful symmetry and sacred geometry found in Nature. Creating a healing vibration with sacred geometry changes things on a subtle level, and invites rebalancing & healing. Read more...
---
Black And White : Farmers harvest rice amid a flood in Aceh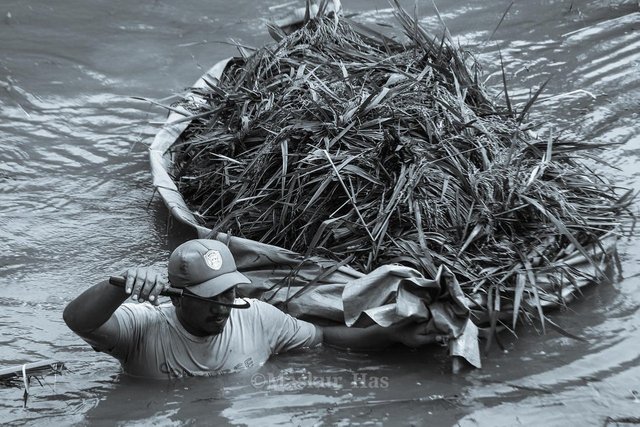 The healing of Mother Earth comes amid storms, floods and the drama of nature out of balance. In the midst of Earth Healing, we need to pay attention to our vulnerable communities, farms and families, and support them as they struggle to adapt and cope. Like most wound healing, there is pain in Mother Earth's rebalancing. Read more...
---
Natural miracles on Tenerife and La Gomera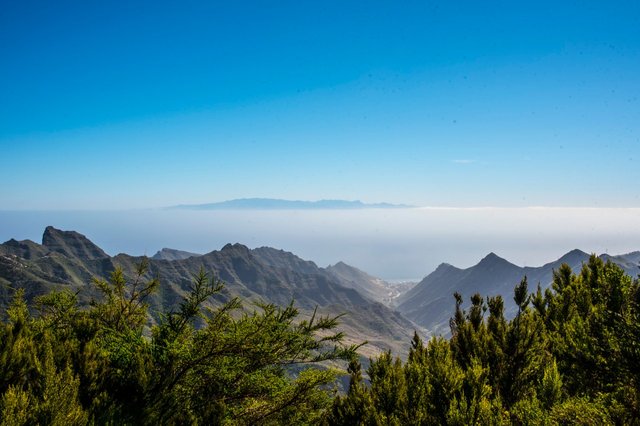 In 2012 there was a huge forest fire that had a heavy impact on parts of the Garajonay National Park. Here, almost a fifth of its 3,984 hectares was razed to the ground. Park director Angel Fernandez suggests that the primary cause of the destruction was a move away from agriculture nearby, with the highly flammable plants of abandoned farmland bordering the Garajonay setting its neighbor alight. It almost feels like you are walking through a cemetery of trees in some areas where the park is slowly recovering from the heavy impact of the fire. With the help of time and a healthy ecosystem, it should recover stronger than before. Read more...
---
Petition - Please sign to stop Asia Pulp & Paper (APP)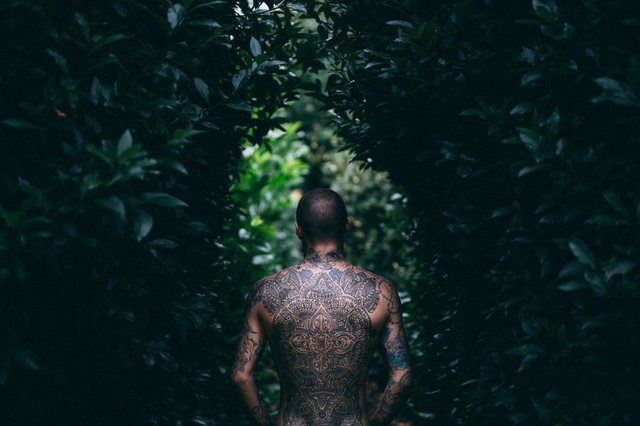 Sometimes healing starts with standing in solidarity against something destructive we KNOW is wrong.
For years, the Indonesian paper giant APP has been wiping out forests and routinely violating the rights of local people. The company recently hit a new low by using drones to spray herbicide over the crops of Sumatran villagers. NGOs are calling on buyers and investors to stop doing business with APP until it cleans up its act. Read more
---
Earth Healing starts to happen all by itself when we find better and more sustainable ways to do the things we enjoy; it doesn't have to be about martyrdom and eating things that taste bad but are "good for us". Really appreciating this post for the sweet-treat how-to that doesn't destroy Mother Earth, or anyone's health or pleasure. Read more...

Don't forget to enter!

The Movement Challenge: Win HIVE [Enter By Sunday 21st]


This week, and every week, we make one person who is curated above a 5 percent beneficiary on this post. It DOES have to be a @naturalmedicine delegator, so this week, I'm choosing @plantfuljourney - we love her vegan, earth-loving, kitchen-goddess self & want to show our appreciation.



Earn Instantly For Writing About Environmental Issues

Natural Medicine supports all things natural health, including the health of our extraordinary planet. We also support writers sharing about herbalism, TCM, yoga, meditation, vegan and other healthy diets, as well as earth centred practices such as foraging, permaculture and biodynamics.

You can sign up for an account here on PeakD, or contact us on welcome@naturalmedicine.com. Alternatively, drop in to Discord below.

For more potential rewards, trying posting from our community and use the tag #naturalmedicine with your #environment posts.


Please consider delegating to help keep this collective going. For any questions, come ask in our friendly Discord here !