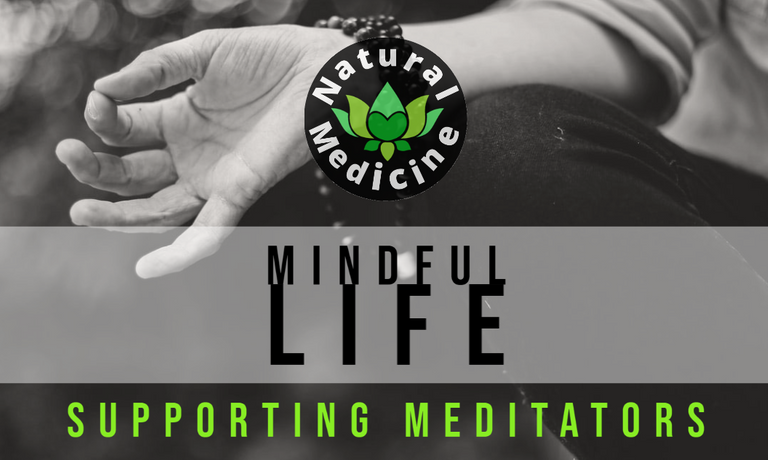 ---
Heyo, people! Javier here with this weeks's collection of mindful posts. HF24 is finally going live now, and our community keeps growing, not just in the amount of folks around, but in the quality/assertiveness of the content across the board. These are reasons to celebrate, and they provide opportunities to explore, so I encourage you to go beyond the curation, peruse through Hive and see what rare, strange and beautiful work you can find.
The posts that I bring today are centered on possibilities for learning and growth despite the challenges, or rather, because of them. Yes, we've all had more than our fair share of trouble this year, but I can say for a fact that I've grown a lot amidst them, and I feel that all of you can say the same at some level, so let's jump right into the curation proper!

I open this edition with a dissertation by @whatamidoing, regarding the compulsory use of face masks in public. It's a no-nonsense, down-to-earth and respectful examination of the arguments for and against this simple safety measure that seems to offend so many while drowning others in a sort of feverish and even aggressive panic. This post is a call back to the center, to a more balanced, peaceful and effective approach to this issue.
---
---
Following up with this gorgeous, fun and frank post by @ericvancewalton, who's finished his book "Mindful Moments" (you may recall that he used Hive engagement for each of its chapters) and now comes to tell us about the lessons he's learned and the positive changes he's made in his life during this stressful and complex year, encouraging others to offer their own stories on the matter. This post also makes a point regarding masks: while common folk are all meant to wear them, the ones covering the true colors of people in power have instead fallen away, showing us who's who in our governments and institutions. To me, that's something to cheer for as well.
---
---
Indeed, 2020 has been one of the most difficult years of our time, not only because of the challenges it has posed to us individually, but because of what it has meant to our collective mindset. While many of us haven't been gravely struck by the rampant virus, suffering any disease now can be a dreadful experience due to the isolation and the social pressure. @denmarkguy has just come out of some sort of illness, and he tells us about the experience (and the changes it's already worked on him, particularly in terms of diet) in this post, which is, as usual, framed with wonderful photography.
---

---
And if we're already talking about health and dietary habits, let's take a look at this very interesting contribution by @zydane, who discusses the relationship between demographics, genetics and food, and how particular kinds of foods may agree with people from certain quarters of the world more than others. It's a fascinating topic that I hope other users with experience in nutrition could expand on in the future.
---
---
But health isn't just about the food we eat, it's about the way we take care of our body, the approach we use for troubleshooting, the thoughts we harbor, the feelings we promote and the words we say, among many other elements. Although he was pretty active on the previous blockchain, @manandezo has just recently made his re-introduction in Hive, so he's a "new" arrival in the community who has some powerful, simple and precious insights on the matter of mindful practices to increase our wellness. Take a look at his work!
---

---
If you're in Natural Medicine, chances are you have an interest in many therapies, practices and treatments that don't adhere to the orthodox scientific approaches we're taught to trust as a convention in our societies. Meditation, visualization, rituals, crystals and ancestral medicines all have a place here, so perhaps this post by @gracielaacevedo, describing an experience with a traditional healer, will give you some idea of the broad spectrum of knowledge out there.
---

---
And for those of you who have a well-established practice, who have seen these alternative therapies at work and can attest to their benefits, this post by @evev will feel like another wonderful manifestation of support for the paths that you have chosen. She tells us here about her fruitful and lovely spiritual experience, and I feel especially connected with her Biodanza practice, because it's also become one of my main works over the past two years. Gods, I miss Biodanza!
---

---
I conclude the curation this week with this amazing post by @fenngen, expressing his gratitude for the world that we live in, full of colors, secrets, questions and answers in a myriad languages. I join in his expression of gratitude by embracing you all, for you're all faces of God, and this planet that we've been given as home, of which we have been made stewards, would surely be lessened without even one of you to grace it with your perspective, laughter and music! Thank you all!
---

In all curations, we set one of our delegators as beneficiary of 5% of the rewards. This week I randomly chose @rebeccabe

Earn Instantly For Writing Good Natural Health Content
If you would like to earn LOTUS and HIVE rewards for sharing your natural health content on www.naturalmedicine.io, you can sign up for a free FREE account by emailing welcome@naturalmedicine.io. Read more about us on our Welcome Page. We support writers sharing about herbalism, TCM, yoga, meditation, vegan and other healthy diets, as well as earth centred practices such as foraging, permaculture and biodynamics.


Please consider delegating to help keep this collective going. For any questions, come ask in our friendly Discord here !