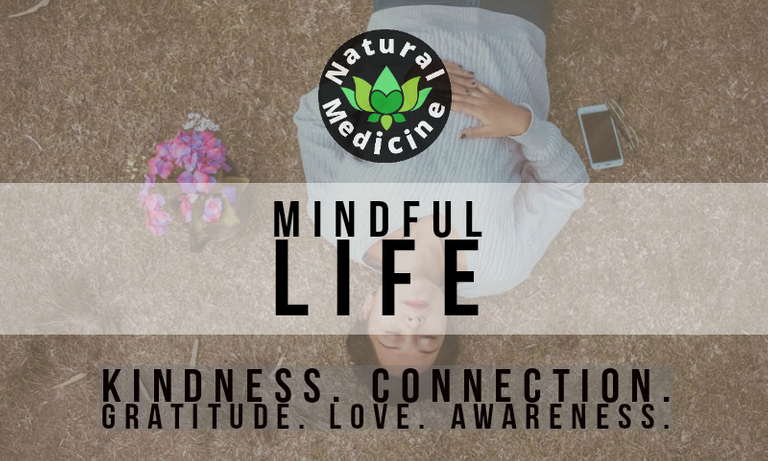 ---
Hello again, my friends! Javier here, bringing you another edition of the Mindful Life column. As many of you know, I usually begin curations with a short insight before getting right to the point and sharing the posts that I've picked for you. This time, I wanted to start with a personal story which I think sets the mood for the contributions you'll see below.
Last week I couldn't do a few things that I wanted to do. My debit card's damaged so I can't access the money in my bank account, and a strangely applied official quarantine prevented me from meeting with friends and doing my combat training. However, I'm still reading the Dune series (5th novel now, amazing work) and this weekend, I could climb the Ávila, my city's Mountain, for a powerful moment of connection with earth and water.
This Monday, I went to the bank to see if I could get a new debit card. I waited for almost two hours in line, but being the situation in my country as it is, I was unable to do so. I didn't get mad at the moment, but I did feel some rage and frustration as I got home. I processed it in my room, looking for some way to be thankful for it, because everything that I live is necessary for my evolution, Universe is perfect. I finally realized that the true reason I had to go through that was so that the rest of the people in the bank, and especially the employee who attended me, could witness and feel the energy of my calm acceptance. With that, I was able to let go of the bitterness and replace it with gratefulness for the experience.
Most of posts you'll see here are courageous acknowledgments of personal troubles and limitations, but their authors go farther, offering their own stories of overcoming, sincere gratitude and even the tools they've used to evolve through hardship. I'm sure you'll find them touching and useful!

First, we have this lengthy and transparent account written by @ceparl, explaining his struggle with seizures, bullying, medication, frustration and other complexities of his personal life. This post is very raw and genuine, and I commend the author for the bravery it took to get this out of his system and find something beautiful to embrace from his experiences. Please go give him some love, he deserves it!
---

---
Next we have a similarly bold contribution by our dear @danielapevs, who's had a pretty difficult time balancing her emotional world from a very young age. In here, she tells us about her experience with borderline personality disorder, how she's learned to deal with it and also how she's found a new source of equilibrium by working on herself. I'm sure she'll be thrilled to know what you think!
---

---
In this publication, @pavanjr gives us another one of his personal stories involving a conversation between two of his friends, about hurt, anguish and the necessity to learn how to forgive in order to let go of great weights in our life that hold us down. I concur entirely with the message in the post: forgiveness is the only way to find closure and freedom from pain. How about you give him your own perspectives and support?
---

---
One of our most recent members, @moonyoga, provides us with a new look into this well-known practice for physical, mental and spiritual training. In this post, she explains an asana named after Garuda, a mythical entity in Hinduism, accompanied by the myth that inspires it. The story, the insight that can be extracted from it, and the asana itself are quite beautiful. Don't be shy! Tell her what you think and how you'd use this in your practice!
---

---
In another excellent reading, @indigoocean tells us a bit about her work with dreams, and her recent research on the The Gene Key, a tool for working with genetic and cellular memory to gain deeper understanding into our process. She explains how this knowledge can be used to explore our fear of death and change, and thus gain better understanding on the transitory nature of physical existence. Her posts are always great for debate, so leave her a comment and see how it develops!
---

---
To conclude this curation, and after studying all of these accounts of struggle and transformation, we have this lovely contribution by @andreaa22 discribing some of the uses and benefits of palo santo (Bursera graveolens), an amazing cleanser and harmonizer that's very common in spiritual ceremonies and rituals in Latin America and the world. I love palo santo and I thoroughly recommend its use. Andrea is quite active in the community, take a look at her blog!
---


Thank you once more for stopping by to read! In every curation, we reward one of our delegators as a 5% beneficiary. This week I randomly chose @anggreklestari

Earn Instantly For Writing Good Natural Health Content
If you would like to earn LOTUS and HIVE rewards for sharing your natural health content on www.naturalmedicine.io, you can sign up for a free FREE account by emailing welcome@naturalmedicine.io. Read more about us on our Welcome Page. We support writers sharing about herbalism, TCM, yoga, meditation, vegan and other healthy diets, as well as earth centred practices such as foraging, permaculture and biodynamics.


Please consider delegating to help keep this collective going. For any questions, come ask in our friendly Discord here !