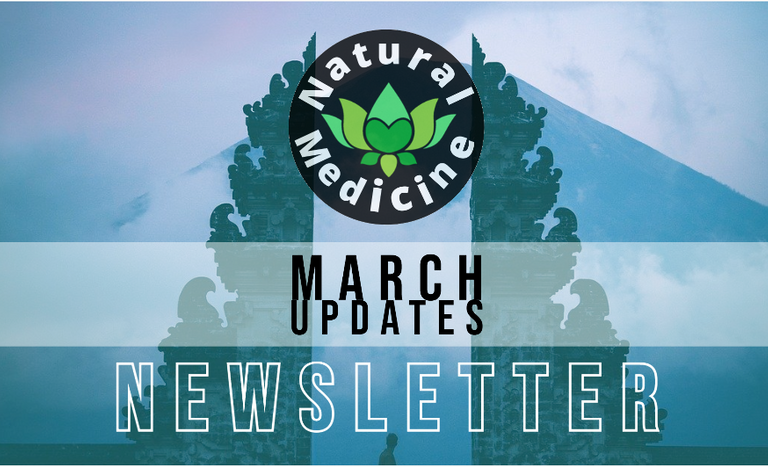 Hey, it's @riverflows! I'm writing this introduction to the March newsletter on Easter Saturday, after beginning drafting it last Wednesday. It's probably the biggest addition ever, because SO MUCH is happening at Natural Medicine - something I didn't quite realise until I wrote it all down! So strap yourselves in for a magic LOTUS ride, and enjoy the buzz and excitement, and all the wonderful and community nourishing things that are happening here! Enjoy!
Lotus Indonesia
Perhaps the biggest news of the past fortnight is the beginning of the @lotusindonesia account, run by @moex-photografy with help from @riverflows and @angrekklestari. It aims to support Indonesian content focussed on #naturalhealth, so do go follow their curation trail and delegate a little to get them started! They've got a healing challenge on this week - check it out here.
Moon Journal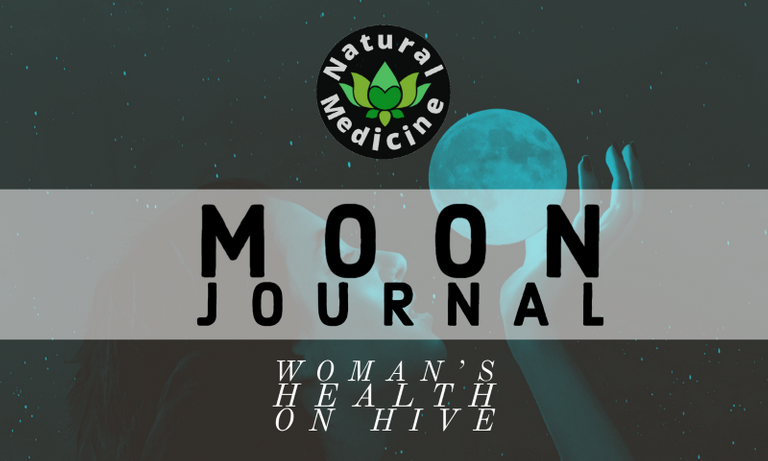 The lovely @danielapevs has begun a woman's health editorial via @lotusshares - it could not happen at a better time. Do go give her some support. Check it out here!
Lotus Recommends
A new curation project has just started, aiming to bring abudance to both curators and those who write under the #naturalmedicine tag or in the community. A percentage of shares goes to our valuable curators who help find rewards for your work, and one lucky winner gets 3 HIVE with a chance to win TWICE a week!!! Check out Issue #2 here. Welcome to our Lotus Recommends Lotus Mods, @gentleshaid, @phoenixwren and @sirenahippie who will be searching for your excellent content for this curation project. @holisticmom is also back as a Lotus Curator and Lotus Mod so do give her, and all the team, a follow for the hard work they do to make us the best #naturalhealth team on HIVE!
As an addendum, three members in the Natural Medicine team are also OCD curators - @minismallholding, @anggreklestari and @riverflows, so always bring your best game! We also thank delegator @crosheille for submitting #naturalmedicine content for OCD curation too - there's a lot of eyes looking out for you!
Plant Based Weekly Challenge
@justinparke has started a weekly plant based challenge - get on it to WIN! Check it out via @lotusshares here.
We're Loving Lotus Chat: Plus a Winner
Each month we're giving away 5 HIVE to the person who joins in the chat most! All you need to do is pop in regularly with a comment, a conversation starter or a photograph. It's a real fun place to engage. You can even drop your post link. It's designed to be a bridging site for the 'outside' HIVE world and HIVE itself, so it's important we all do our bit to make sure HIVE looks like a fun place to be for #naturalmedicine #naturalhealth fans.
The winner this month is @plantstoplanks! Thanks for being part of the Lotus Love Vibe! 5 HIVE on the way to you!
Lotus Chat Meme Challenge Winner
Hosted by @pavanjr, this challenge offered 400 LOTUS to the best meme published in our Lotus Chat! The winner/s are: @plantstoplanks who wins 200 Lotus.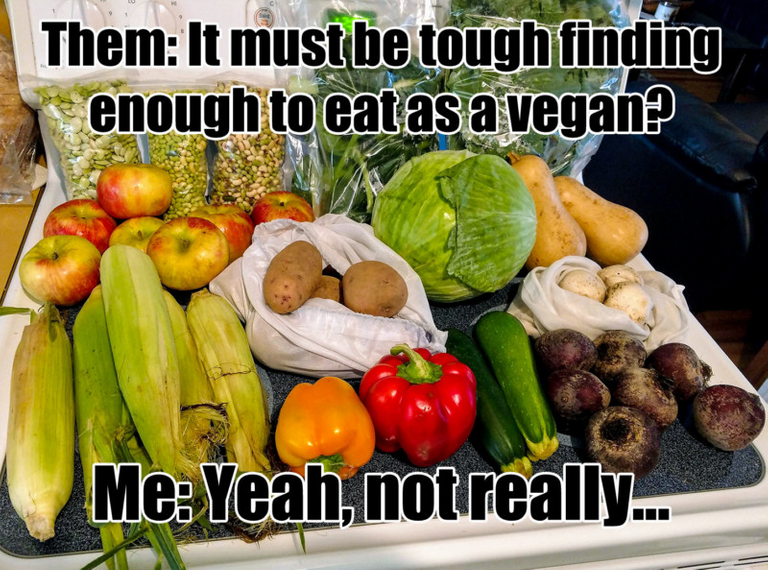 @phoenixwren, @danielapevs and @holisticmom win 100 LOTUS each for their participation.
Check out their fun meme/s! (Johnny put them side by side if there is two)
More social media - Instagram!
The winner of the instagram challenge this month is @alejandramoon. All you needed to do was comment on a few of our posts and share a few as a story. This helps us be seen and lure people to our honey hive! It takes many bees - so get on board and do what you can!
Burn Baby Burn
We're continuing to burn LOTUS to benefit YOU by reducing supply. These burns are from our curation rewards - each of our main accounts burns all their earnt LOTUS at the end of the month, and LOTUSCOIN, our issuing account, then burns the equivalent doubled.
@lotusshares 71.90245252
@naturalmedicine 1873,072.28286053
@lotuscoin 5,619,432.55593915
TOTAL = 7,492,576.7412522BURNT
Miners
Since we launched the LOTUSM miner token at the end of February, a total of 287.55 LOTUSM has been purchased by the community. The first batch of LOTUSM are being sold at 18 HIVE each, bringing the total to 5128.18 HIVE withdrawn after fees and powered up to the @naturalmedicine account. As you can see, your support for our projects cycles back into the community so that we are better suited to support you and others! We released only 1000 LOTUSM on this initial lot for sale. After the first 1000 are sold off at 18 HIVE each, we will be releasing a fresh batch but at an increased price. Make sure you get your LOTUSM while the price is at its lowest we'll be leveraging.
p.s.
We (really I - @alchemage) ran into a bit of a snag the past few days with having scheduled the wrong date in the calendar for resetting the sale each month. Thus, if you went to purchase any miners the past few days and you saw none for sale, that has now been corrected. Date in the calendar has also been corrected. 🙃
Mental Health Awareness
Congratulations to those who won their HIVE BUZZ #mentalhealthawareness badges for this month. This is an ongoing initiative so do get involved.
And last but absolutely NOT least!!
and me, @riverflows, cracks the nettle whip. Nah, just kidding - eternally grateful for all those who brainstorm amazing ideas that we implement, and help actually put them to action, and for those who write amazing content, and contribute by curating, reblogging and getting involved. You guys rock our Lotus world big time. All of you!
Beneficiaries on this post go to @angreklestari, @gentleshaid, @moex-photography, @sirenhippie and @phoenixwren for getting involved and helping out.

Earn Instantly For Writing Natural Health Content
Earn LOTUS and HIVE rewards for sharing your natural health content on www.naturalmedicine.io. If you don't already have a HIVE account, you can sign up for FREE here. We support writers sharing about herbalism, TCM, yoga, meditation, vegan and other healthy diets, as well as earth centred practices such as foraging, permaculture and biodynamics - read more about us here!


DelegateIICommunityIIDiscordIILotuschat