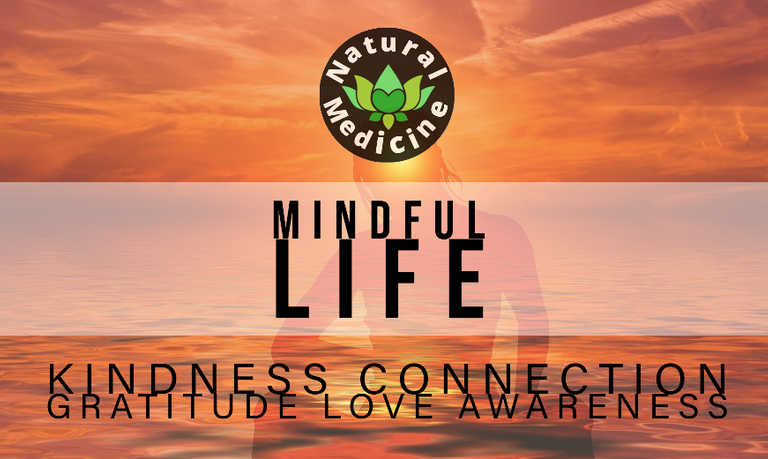 ---




Hello, my friends! Javier here, welcoming you to the first April edition of Mindful Life! We've all had to live tremendously challenging situations lately, eh? But I actually have a lot to be thankful for. My work here in the platform is now giving me enough leeway to truly start thinking about expanding my activities, and I've finally established the routine of writing almost every day.
Despite the difficulties, or perhaps precisely because of them, I'm finding increasing opportunities everywhere I explore, and the authors I picked for this curation attest to that same process in their own lives. Take some time to leave them a comment and your vote!





I open this curation with a new name in our community, @bloomthru, who shares with us a wonderful dissertation about the importance of reducing the loads of our life, of choosing to keep and care for the memorable, meaningful and constructive routines, connections and items while putting away all that we don't really need for our fulfillment. I think she fits right in with us, what say you?

---




Next up we have another candid, gorgeously illustrated post by @mamrita, telling us about a walk she took a day ago, and how it helped her to clear her head, to unveil an issue that has been troubling her regarding the expectations she builds for herself, and the frustrations arising from them. The key word in this post, I think, is "excitement" and that's why I used it in the title. True living is exciting!

---




As a response to the current Spirituality challenge, @trucklife-family tells us the story of her spiritual process since childhood, encompassing feelings of imprisonment, physical and emotional abuse, and the eventual emancipation arising from deeper exploration and shifting attitudes toward life. It's a heartwarming contribution, full of health and appreciation for beauty!

---




Although I'm not a father and I'm actually the youngest of my siblings, I've had a vested interest in childhood from an educational and socio-political perspective for a long time. In this post, the first of two, @holisticmom shares her concern and insights about the effects this lockdown may be having on our children and our youth in general. Read the second part for a lovely conclusion!

---




To finish this curation, I leave you with this post by @julescape offering us his insights on the virtual worlds that we've been building in and out of the blockchain, and what they may mean for our sense of identity and of self. As all of his contributions, this one includes a short reference to the Vedas in both Sanskrit and English, and encourages a very fruitful discussion!


In every curation, we reward one of our delegators as a 5% beneficiary. This week I randomly chose @bifilarcoil

Earn Instantly For Writing Natural Health Content
Earn LOTUS and HIVE rewards for sharing your natural health content on www.naturalmedicine.io. If you don't already have a HIVE account, you can sign up for FREE here. We support writers sharing about herbalism, TCM, yoga, meditation, vegan and other healthy diets, as well as earth centered practices such as foraging, permaculture and biodynamics - read more about us here!


DelegateIICommunityIIDiscordIILotuschat