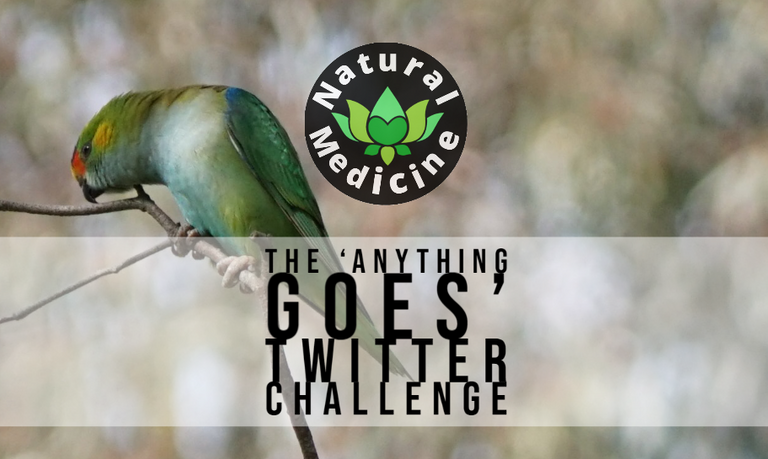 This fortnight you can write about ANY #naturalmedicine topic you like - with a chance to win HIVE and support our platform as a HIVE OWNER. Yes, that's right - YOU own this platform! @theycallmedan is right in his encouragement that we see all ourselves as responsible for this platform and not leave it's promotion to someone else. Decentralized means more than just "no boss" - it also means everyone stepping up so that collectively we can help raise the HIVE price! Dan had a couple of great posts about twitter this last week you should check out. Let's get this baby to the moon!
All you have to do (apart from write a great post from our natural medicine community @Hive-120078 on #funghi or #yoga or #vegan or #herbalism or any other topic that falls under the #naturalmedicine banner) is:
- Share your post on Twitter, using the twitter tags #naturalmedicine #hivelift #hiveblogshare #hivetrending. Your actual blog post can have any relevant tags you like.
We have FOUR prize levels:
Best NEW twitter user (and we can see that from the date you opened your twitter account); (30 Hive)
Best TEAM PLAYER - retweet the posts of other NM people (with comment) for a chance to win! (30 Hive)
Best Overall Engagement - how many people ENGAGED with your content. (30 Hive)
Most active #HiveChat participant. (10 Hive)


The beauty of this is that you can enter as many times as you like in the fortnight!
Twitter is part of the future for Hive and something we ALL have to learn. The vast majority of new Hive accounts post only from a mobile phone and don't use discord at all! Most of the people actively using and buying crypto in the world are already on twitter.
We suggest you follow @HivePeople @HiveBlogShare and @HiveLift on twitter to see how the pros do it! @HivePeople has some great How To Be Better At Twitter content we encourage you to have a look at - it's short & sharp, like all things twitter. Using the #hive hashtag in ALL your relevant twitter posts is strongly encouraged.
#HiveChat is a weekly event on twitter at 12.00 GMT on Tuesdays. Never been to HiveChat and don't know how? It's SUPER easy, and @HiveLift wrote a really simply post about how to join in: HiveChat - A simple How To For First-Timers.
And if you're not feeling the Twitter vibe, we get that. In fact, @riverflows still is a bit Twitter shy - but she takes a few minutes out of her day, and maybe twenty minutes a week, to do what any responsible Hive owner would - promote on one of the biggest social media platforms out there, because it matters! You've got this! You can do it! Let's make #naturalmedicine and #hive visible, help onboard users, and help make this place be even more awesome than it is!
A FEW LITTLE EXTRA CHALLENGE RULES (don't be scared - it's all very easy!)
We charge 100 LOTUS for each entry, which must be burnt to @null. This simply means you transfer 100 to @null as a transaction. Please post a screenshot of your transaction as a comment on your post. This helps support the LOTUS economy.
If you still aren't sure what this means, try reading the following posts. These are VISUAL guides about how to buy and burn.
Post from the Natural Medicine community @Hive-120078
Drop your twitter link under this post, and under your own entry post
Use any relevant tags you like.
Original content only.
Please source/reference your facts - no plagiarism
Minimum 500 words please!
PRIZES
We only award full offerings if there are at least 5 entries each week.
100 HIVE on offer for winning posts, spread out across the winners according to quality and judge's discretion. We may be able to offer more depending on the quality and amount of posts. If you'd like to sponsor this challenge, please get in touch.
100 percent upvote from Natural Medicine for eligible posts
Resteem by our resteem account, @uplotus, and @lotusshares.
Remember excellent quality posts have a chance to be upvoted by OCD and other curation projects - so everyone's a winner!

Earn Instantly For Writing Good Natural Health Content
If you would like to earn LOTUS and HIVE rewards for sharing your natural health content on www.naturalmedicine.io, you can sign up for a free FREE account by emailing welcome@naturalmedicine.io. Read more about us on our Welcome Page. We support writers sharing about herbalism, TCM, yoga, meditation, vegan and other healthy diets, as well as earth centred practices such as foraging, permaculture and biodynamics.


Please consider delegating to help keep this collective going. For any questions, come ask in our friendly Discord here !