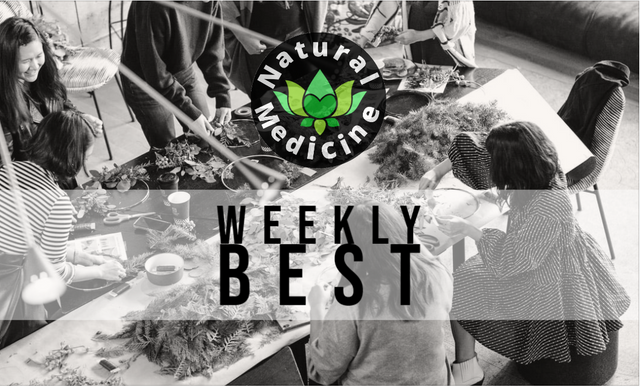 What another wonderful week for Natural Medicine here on the Hive platform. There is so much good content being created that our curators are always kept busy trying to keep up with all the amazing content that is being posted.
Looking after your health, needs to be a priority and having access to wonderful inspiring posts and amazing healthy recipes, goes a long way in helping us all to achieve that. I continue to learn so much from this empowering community and I thank you all for continuing to share your knowledge and wisdom with us all.
As always it is difficult to pick just a few posts in which to highlight, so I wanted to choose some that represent how wonderfully diverse our healing can present itself.

(Unsupported https://3speak.online/embed?v=clareartista/timicbgb)
@clareartista has posted a wonderful vlog, OUR part in keeping folks at the top of the hierarchy. Exploring for one, how our healing always needs to come from self, as we hold the divine energy within. But unfortunately there are numerous people trying to make money out of your suffering and your desire to heal and they succeed in doing so. So many of us have a place in keeping them on their pedestal's by buying their treatments, which do not come from a place of healing but so often from a place of destruction.
There's a BEAUUUTIFUL unfolding going on around online health/ biz/ spiritual gurus defending their privilege and misusing their power - I created another podcast around this (So what is it that's keeping our gurus so blind to their privilege... ?!) and I wanted to elaborate about the energetic bondage that we hold with our admired celebrities - it's JUST as vital that we step UP into the horizontal, as it is that they step DOWN into it.
Such A wonderful vlog, with a powerful message! Go check it out here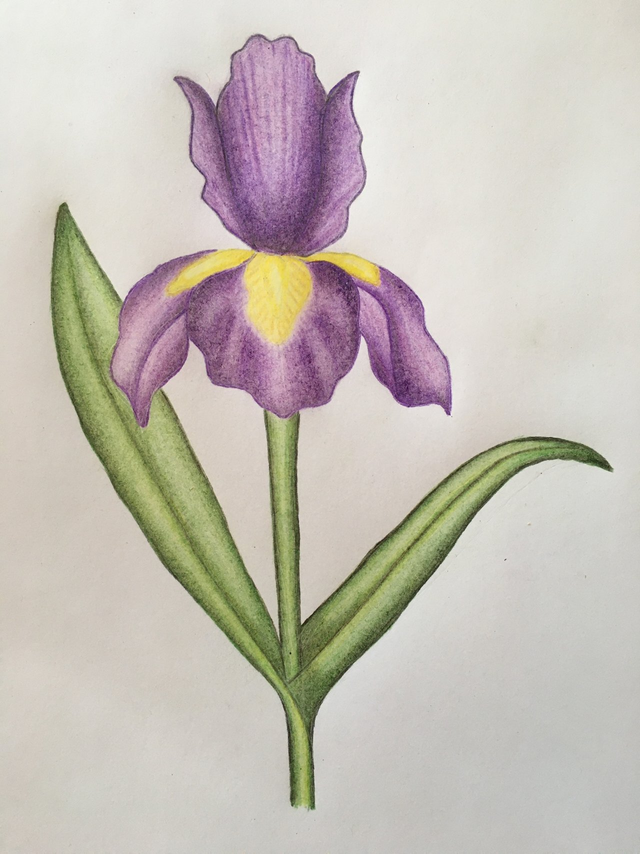 @mamrita shared a beautiful post about embracing her masculine side, a powerful presence (that she connected with through her father) calling on her to relax more and realize that she is enough!Such a powerful message and one that shows how important it is to embrace both the feminine and masculine in us all.
The coaching I received went surprisingly deep for me as well. One thing we are practicing is an exercise where you first speak to one of your caretakers and then you connect to and embody your inner masculine or inner feminine. This is a part of you who is already living inside of you.
A wonderful post! You can check it out here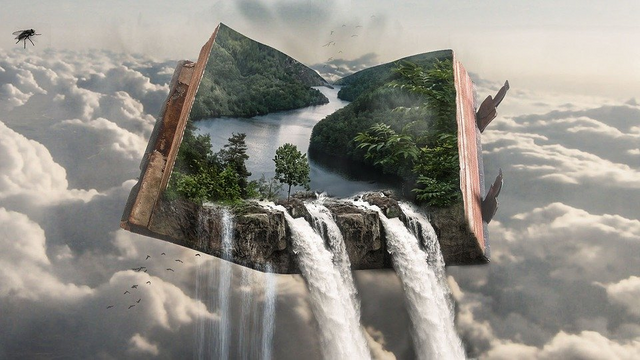 It is so easy to forget our place as creators in this world how the stories we tell ourselves create our reality and how easily we can follow the stories of others. @julianhorack has written a great post about this topic and reminds us how empowering it is to become our own creators and to look at everything with an open mind.
Miracles are simply science that has not been understood yet. I am fully open to the fact that we can all perform mystic feats that defy our limited understanding of science. Not that such feats make anyone any more divine than another. Human nature is full of surprises and skills, many of which are new but many of which we have lost, or don't realize that we possess.
Read the full post here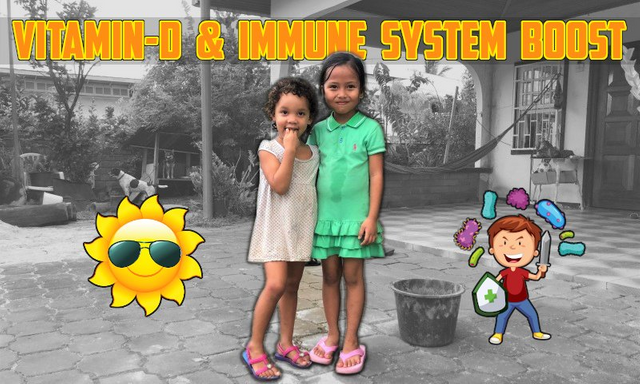 One thing that I have found so hard to understand is why the powers that be, were advising everyone to stay indoors as much as possible at the height of the pandemic. We all know that we need to be outdoors to build up our immune systems and to get all the vitamin D our bodies need. This post by @justinparke, talks about just that and the consequences it has had on his family, especially his children.
Vitamin-D is such an overlooked important part of ahealthy immune system. Luckily we can create it ourselves with some sun exposure. It's always better to not get sick than to use natural cures once you are already stricken with an illness.
In this COVID-19 world, the mass media hasn't mentioned much about the importance of maintaining a healthy immune system.
Go check out his post here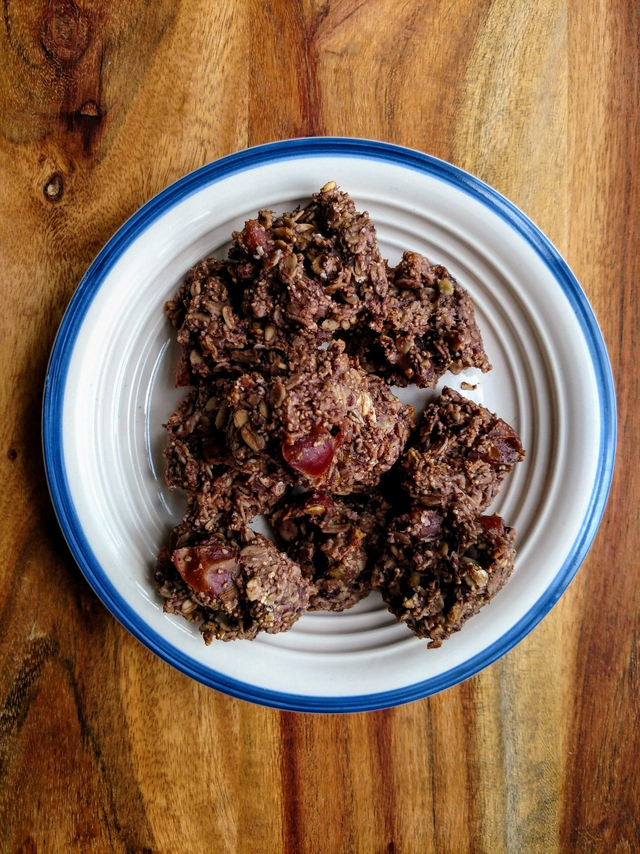 I don't know about you lot, but I am always on the look out for tasty healthy snacks for me and my girls and these cookies by @plantstoplanks ticked all the right boxes for me. They look so good and I love how easy they are to make, I will certainly be trying them out with my girls.
After going blueberry and blackberry picking a week ago, I had made some berry jam that sounded like a perfect accompaniment to the peanut butter in these. The jam was basically just blackberries, blueberries and a few dates cooked down and then blended together.
Go check out her recipe here


Here are some more wonderful posts that deserve a shout out and ones that I hope you will all go and check out and show them some love!
How do Bach flower essences work in the human body? by @benavides54
Mother nature and 2 days of meditation by @iliyan90
🌿 Pepper Elder Stir-Fry 👩‍🍳 Cambodian King of Vegetables 👑 By @sreypov
Healing in the Giving By @indigoocean
🍞 DIY EASY BUCKWHEAT BREAD (VEGAN-GLUTEN-FREE) 🍞 By @amy-goodrich
First time making and trying out macerated oils (rue, nettle, and balm) By @fenngen
🎨 "Home" - A Visionary Music Video Launching Today BY @cabelindsay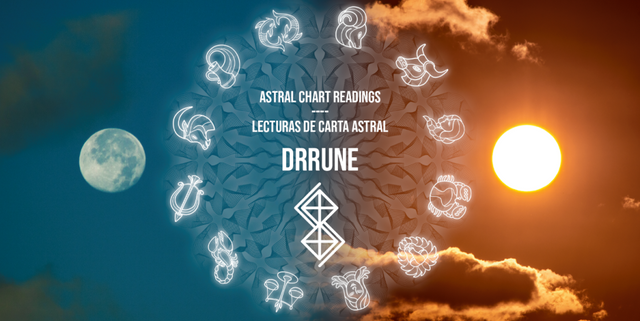 Would you like a astral reading on HIVE? Check this post for details
---
Earn Instantly For Writing Good Natural Health Content
If you would like to earn LOTUS and HIVE rewards for sharing your natural health content on www.naturalmedicine.io, you can sign up for a free FREE account by emailing welcome@naturalmedicine.io. Read more about us on our Welcome Page. We support writers sharing about herbalism, TCM, yoga, meditation, vegan and other healthy diets, as well as earth centred practices such as foraging, permaculture and biodynamics.


Please consider delegating to help keep this collective going. For any questions, come ask in our friendly Discord here !