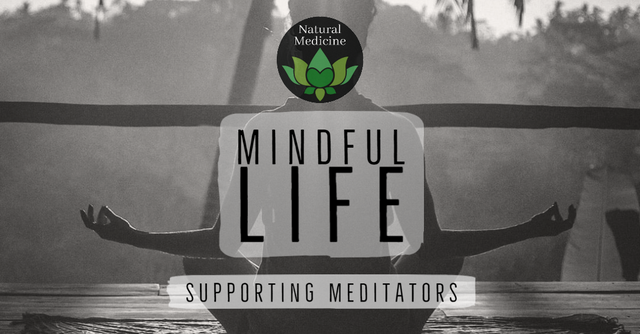 Oh boy do I need some focus on meditation this week! Sometimes, despite all the tricks up your sleeve, life throws some hard stuff and leaves you in a crying mess on the floor, gasping for air. That's okay too, of course - all feelings and emotions are part of the human experience. Everything is here to teach us.
I was particularly peeved at a patronising mental health nurse Sunday who told me to 'just be positive'. The thing is, I was being positive. I was feeling grateful. But amongst the 'good' emotions was also the darkness, the anxiety, and depression looming - the weight on my chest. This is part of my human experience. We can't be positive all the time, and I find this message to 'just be positive' very, very dangerous. It teaches people to believe that if they can't be positive, or if positivity is mixed up with OTHER emotions, they aren't doing good enough. In explaining this to the next mental health nurse, she laughed. 'Oh, she's the one on the morning shift, right?' she said. 'Don't worry, I'll make sure I'm the one to call you'. And she did - acknowledging what I was experiencing, empathising, and talking with me about strategies to get through this. Of course I know it'll pass, and I know it could be worse, and I know I have it easy compared to many in the world. But I also have to sit with the arising discomfort it my body, be kind to myself about it, and practice the tools that bring me back to my truth - that I am joy, and at one with the world, no matter where I am. But that's a practice. We don't just magically achieve this state once we learnt it - it's a life long practice.
Very, very grateful to be on Mindful Life Curation this week to solidify this practice in this dark room where I need it the most.

@vincentnijman
always has a colourful way of working through meditation strategies. His images give me reminders in a very, very colourful way. Read his post for the rest of the tips! You, my dear, are an absolute joy.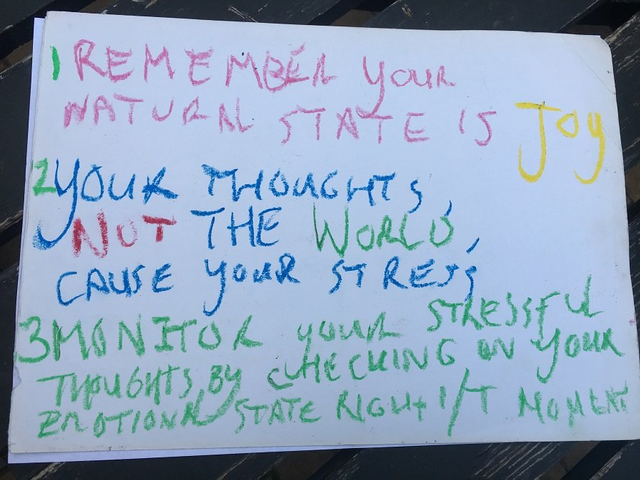 I loved this post by @looftee that detailed why he loves to suffer. What great clickbait - I mean, who loves suffering? But the last few months have taught this Hivian that there is joy to be had in suffering too. A quote by Victor Frankl had turned his life around:
"Everything can be taken from a man but one thing: the last of the human freedoms—to choose one's attitude in any given set of circumstances, to choose one's own way."
We don't have to be miserable when we're working hard or going through some tough life experiences. We can choose to find meaning even in the dark times. I loved this post so much because of how self aware @looftee is - he has recognised how negative and pessimistic he's been in his life and how that doesn't help him. Thanks for this thoughtful post, @looftee.

If you have a spare moment, go give one or two of these authors some love. They've been contemplating some mindful practices too - who knows, one or two might change your attitude today, this week, month or year. At very least, you'll cheer them up with a comment or two. Love each other well. It matters.
@artemislives bent over backwards to visualise health to her organs and her tight jaw
@yangyanje mused on family and a meeting with a sage
@zeesh talking about getting lost in the activities you love - and settting a strong mindful practice.
@nateonsteemit reflects on place - and panic attacks, and the need to return to the soil to calm his system down.
Usually, we give a 5 percent beneficiary to a delegator but there's not a lot of content on the ground this week, and @looftee's post is so reflective that I'm trusting my gut here in breaking my own rules and setting a twenty percent beneficiary on the post (it's me, @riverflows, and I never take the beneficiary as it goes back to Natural Medicine to grow the account). We'd love for you to join us, @looftee - go you for making such radical changes to your brain in these crazy times!

Earn Instantly For Writing Good Natural Health Content
If you would like to earn LOTUS and HIVE rewards for sharing your natural health content on www.naturalmedicine.io, you can sign up for a free FREE account by emailing welcome@naturalmedicine.io. Read more about us on our Welcome Page. We support writers sharing about herbalism, TCM, yoga, meditation, vegan and other healthy diets, as well as earth centred practices such as foraging, permaculture and biodynamics.


Please consider delegating to help keep this collective going. For any questions, come ask in our friendly Discord here !