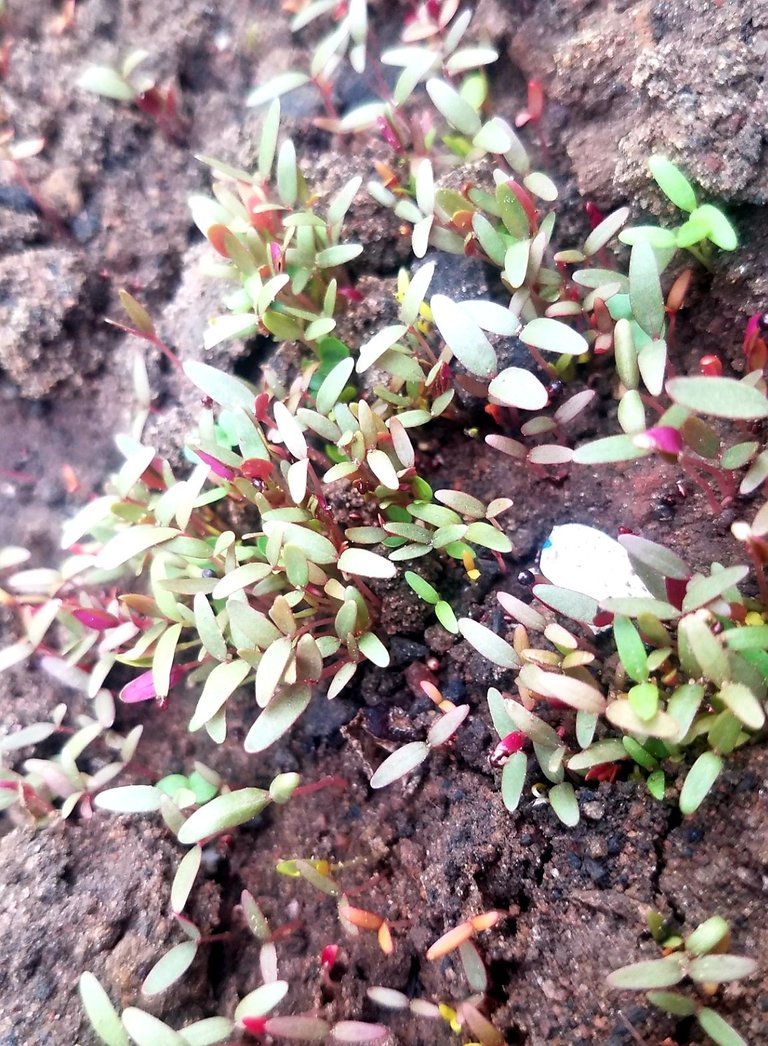 The red spinach is one vegetable i wouldn't take for granted, the edible red leaf is readily available in the market with the red colour stands out and make the vegetable unique.
---
The red spinach very nutritious with oval leaf and deep red veins covering the leaf is a family of spinach family known as amaranthacea.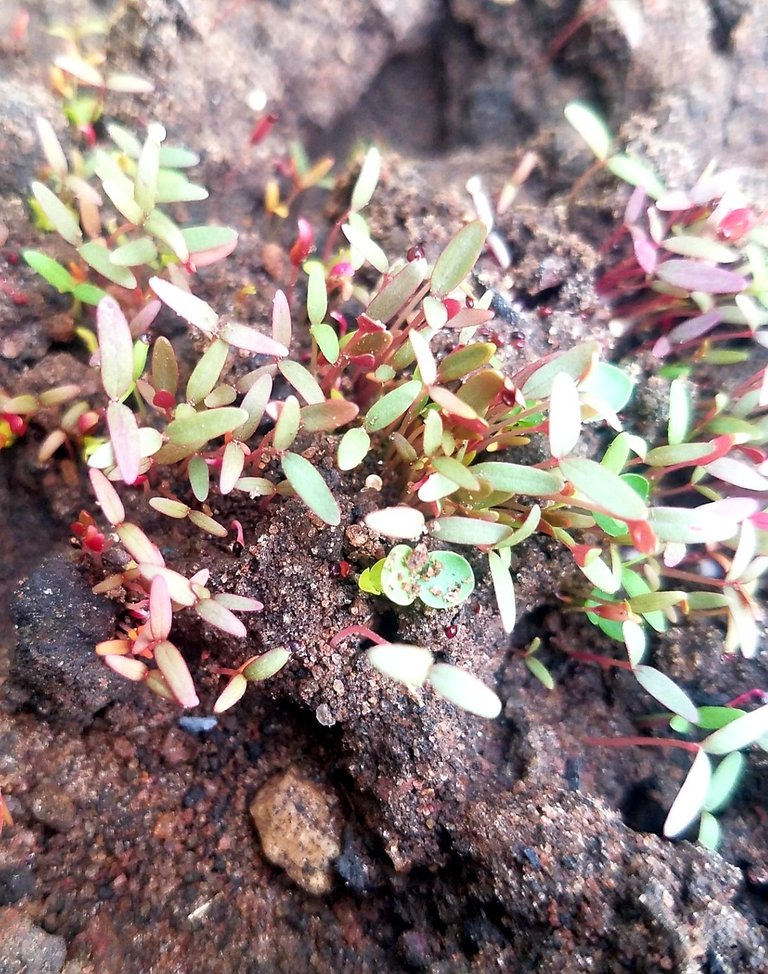 Beholding the beauty of young red spinach is one unique feature of this veggie. planted in a seed bed for 6 days now, has sprout out so beautifully without any special effort so far.
Spinach which can grow some certain centimeters ranging from 70 - 100 cm, producing flowers all year round.
---
Because its a red spinach even while growing its already out with its red pigment, so easy to identify with this feature.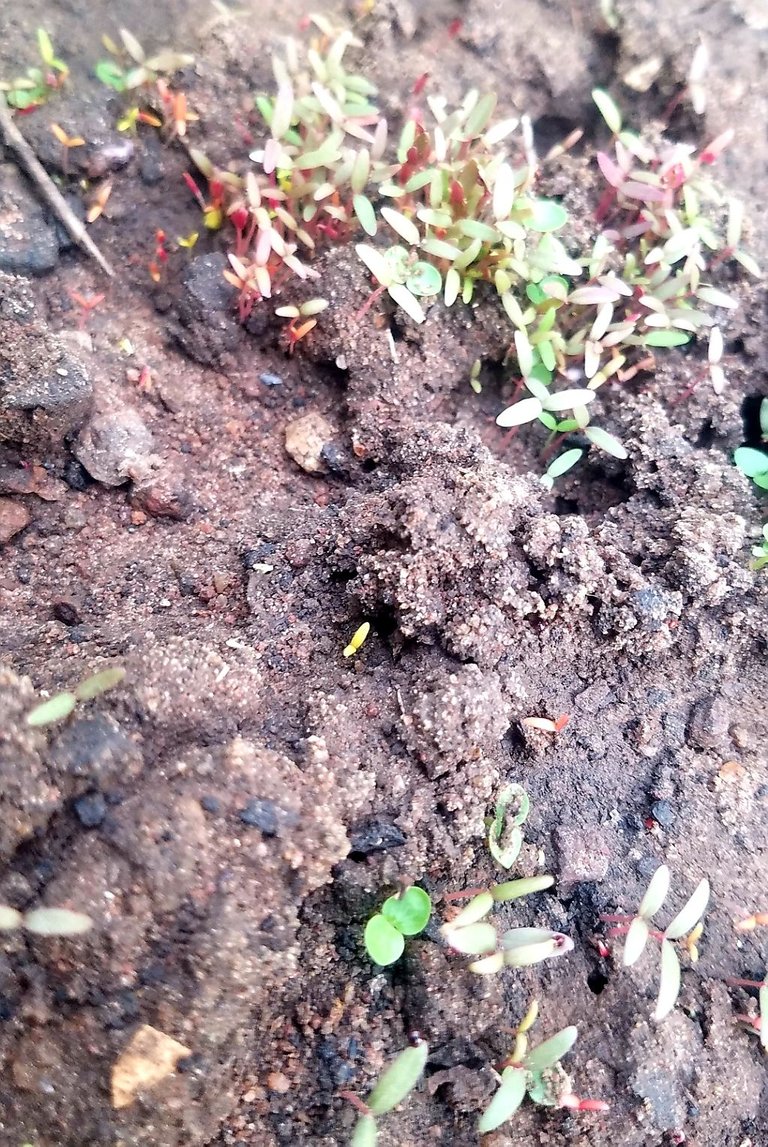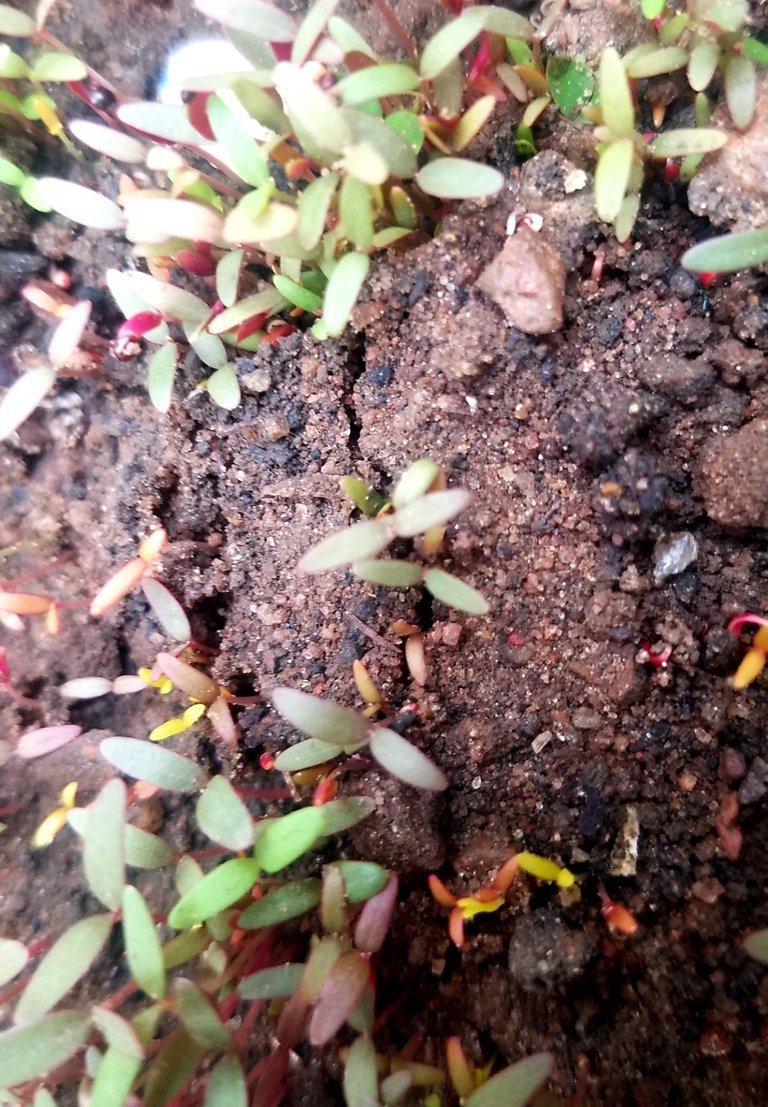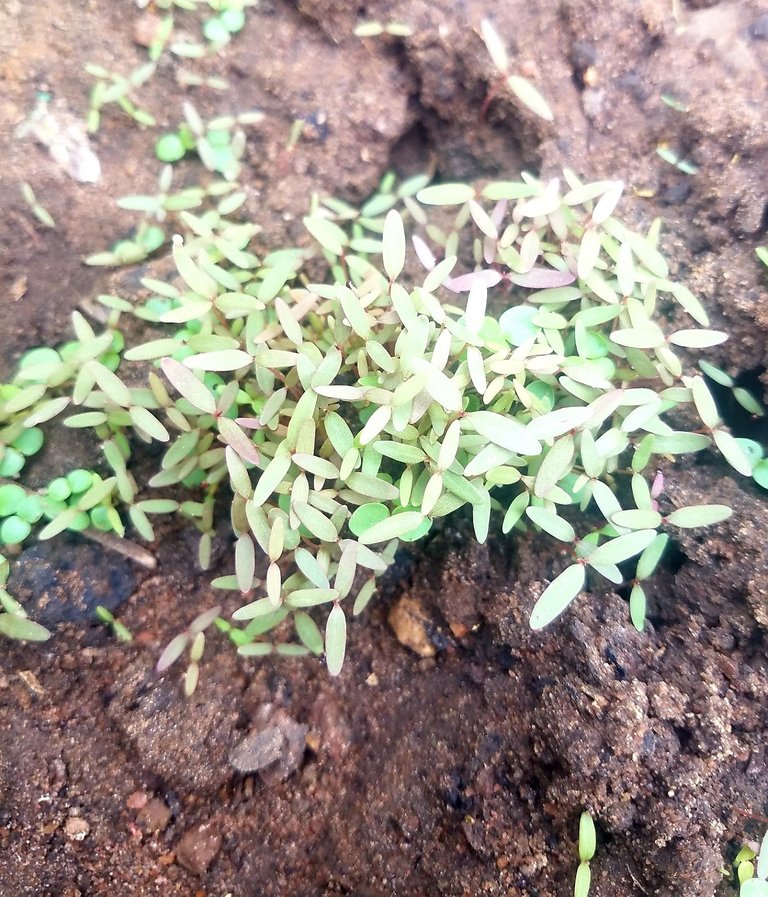 Red spinach is one veggie pretty easy to grow, even thou getting the right seedlings to grow will be the only problem for the starters, and because of its red pigments it tends to attract insects, thereby been fed upon by insects. Therefore it will require adequate checking and measures to guide against any form of pests.
While red spinach can be grown in the seed bed, it can also fluorish on land areas or nursery too.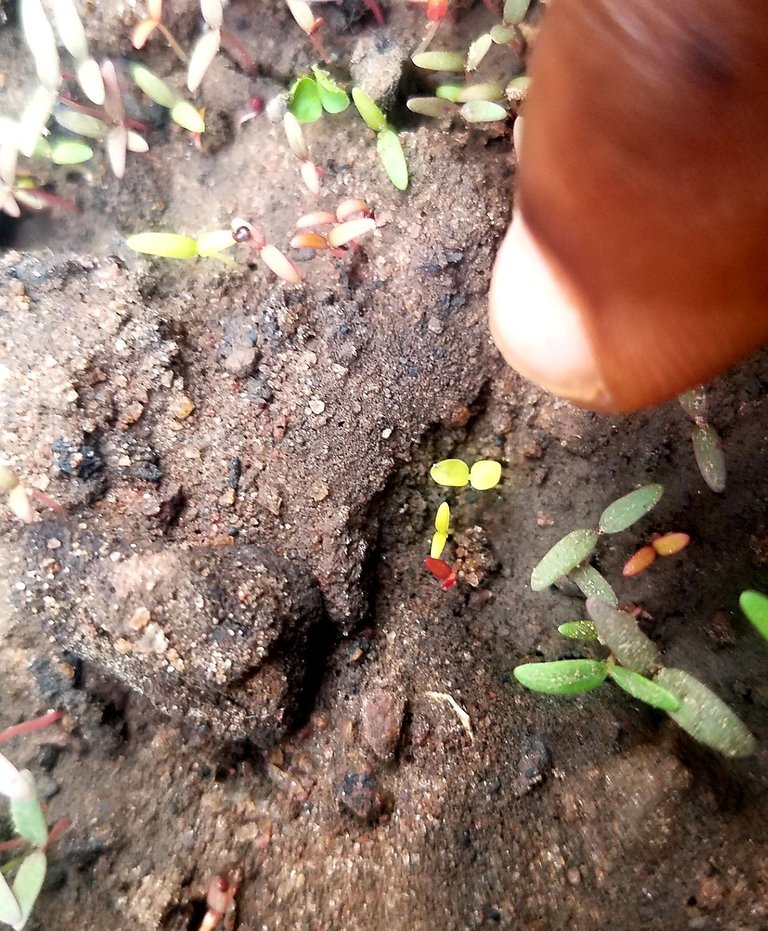 In the garden is also the yellow plant i found, I'm not sure thou if its part of the spinach but for this particular one, am going to keep a watchful eye on it, perhaps its a new yellowish breed of spinach family.
---
Because of its succulents leaf and sweetness, red spinach stands out eating as a vegetable while it can be prepared as sallads or dessert.