Greetings to all of you my dear steemians!
When I saw this challenge in my newsfeed, I never had an idea to join this since I am not an artist. But later on, when I read back the criteria, it sounds interesting. I realized how art healed me during my first time away from my family. My heart is pounding, the willingness to share what I had been through for the past two decades.
How to begin my story?
I opened all my old memorable things in my boxes that I kept for a long time. I was looking for all the remaining handmade cards that I sent to my family back home. Yes! I found it and so lucky that I brought it back one day when I spent my vacation.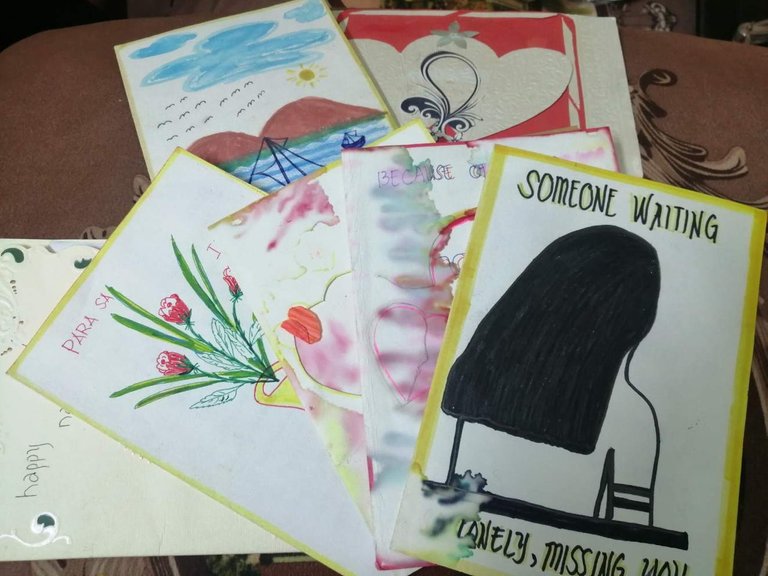 Can you see how it looks so messy and the mark of the water ruined my artworks? It was damaged by the 7.2 earthquakes that happened last 2013.
These are all the handmade greeting cards I sent to my family last year of 1999 and early 20's century. For those who never know my life story, I would like to tell you a little bit part of it.
I left behind my own family since 1998 and the hardest part was leaving my only son at 7 years old young. Of course, it was also hard leaving my husband since we were just 8 years in our marriage and then left them for a greener pasture over the foreign land of Saudi Arabia. It was not my own will, but I was just forced by the tragic events happened in my entire life.**
Of course, my parents, grandparents, and siblings were also one of those reasons for my homesickness. That was the most painful part of my life.
How I struggled and fought such homesickness?
When I was a child, I loved drawings and photography but nobody guided me and got no time for those hobbies. I also loved to sing in school but I was not well developed since my mother was against only planned before. She wanted me to help taking care of all my siblings since I am the eldest child.
Time flies, those hobbies in my childhood life helped a big part in my devastated life. The time I arrived here in Saudi Arabia last April 13, 1998, it was the beginning of new adjustment. Thank God, I got the best employer whom I could lean on. My lady boss was my shoulder to cry on and her children made me smile.
When my lady boss left me alone with her two children, that was the time I crazily crying to death. Could you imagine, I had no friend and never saw any Filipino before. When I peeped the window, I only saw the 6 meters concrete fence outside. When the two children were awake, a little bit happier and forget my burden in my heart. One child was going to school, the same age as my son.
Later on, when I found a pencil and a piece of bond paper, I started expressing myself through a certain artwork. My first drawing was a girl on her back looking to a distance. It was in my imagination only. I knew I am not an artist but I tried it through my imagination on what I had deep inside of me.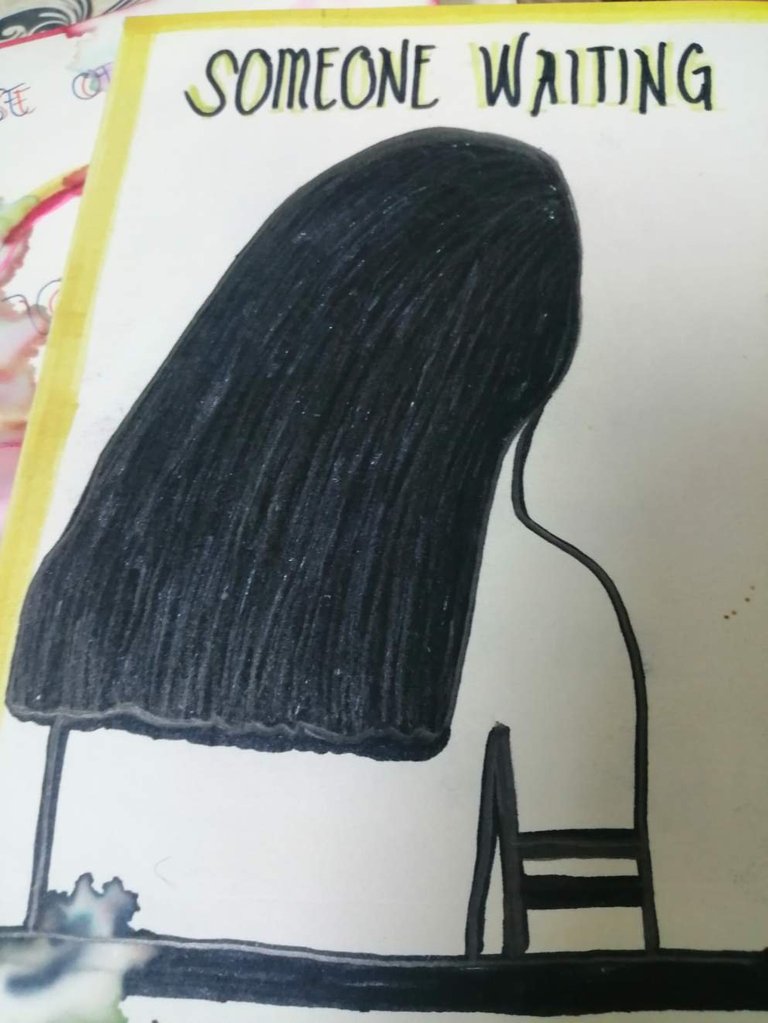 Thank God it was not totally ruined by the earthquake and brought it back here in Saudi Arabia.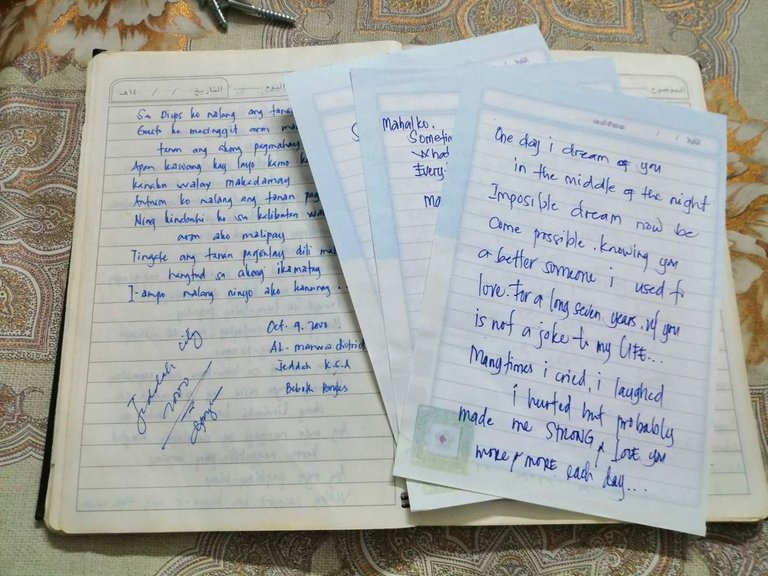 I also found my 2000 diary when we were in Jeddah.
Oh my God, I have a teary eye making this post. Drawing and writing of my diary was my best healing processed for my emptiness and homesickness.
Do you know how I missed the hugged of my child? It almost ruined my own life but I helped myself to escape and avoided those feelings by expressing the inner process through my simple art.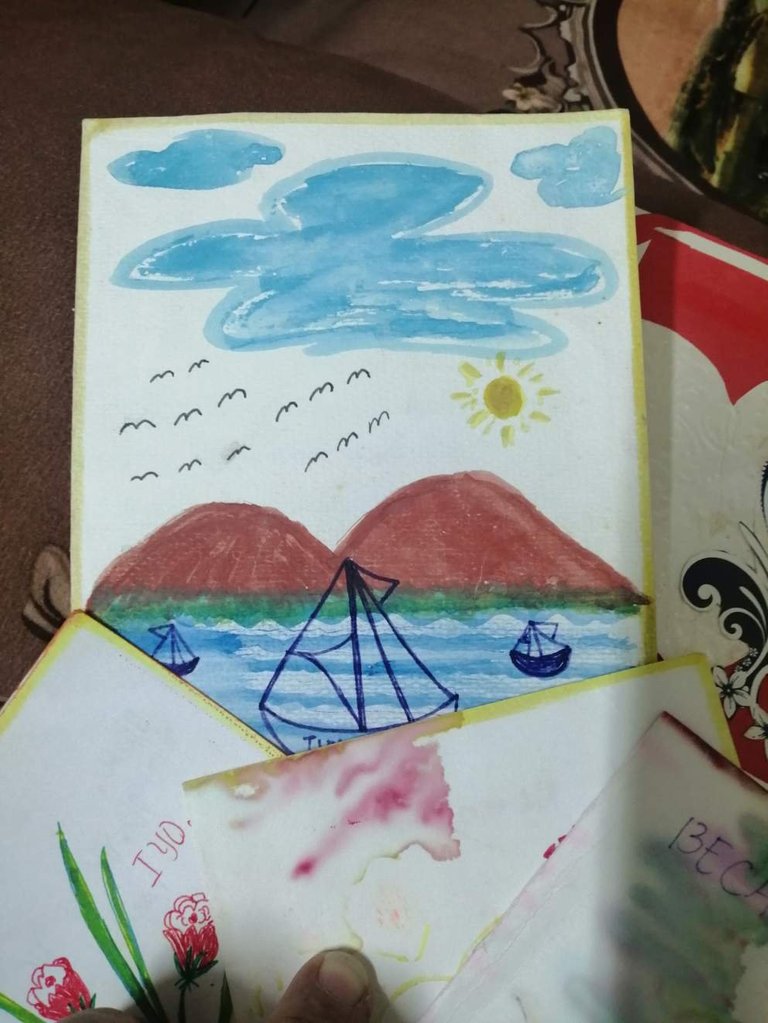 Look at these, I was 28 years old making a drawing like a kindergarten. It's so funny seeing it now but the memories were so enormous.
Art is one way of healing our homesickness, grief, and wound that was hidden.
Thank you @naturalmedicine. The challenge today made me cry but I love sharing with this community to give proof of how was my healing process was done? How art healed me
Thus, I could only say that art is such one of those natural medicine to all heartache, suffering or grief. We could express the dictation of the inner feeling that we hide inside. And I am the living testimony how it does to my life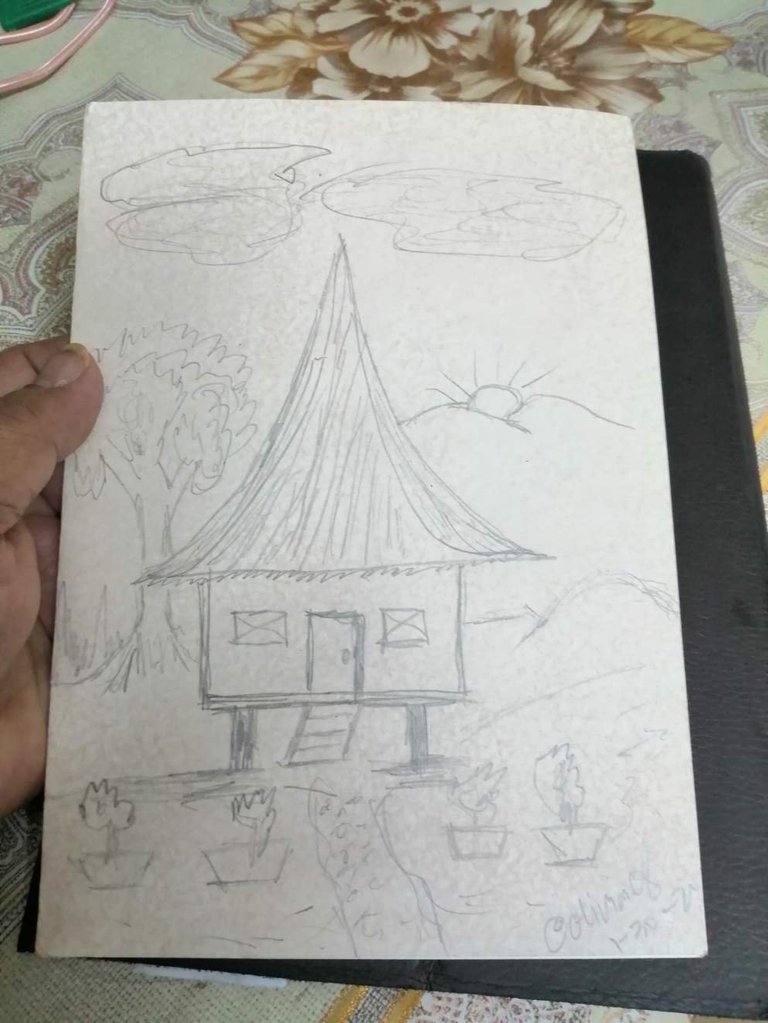 This is my drawing today, early in the morning. I am living in my employer's mansion for 10 years now and 12 years in their house. But my dream of living like the way I used my childhood life is here inside of me. That is the dream house before I die.
This is my entry to @naturalmedicine - Art Is Healing Challenge.
This is also my entry for @wakeupkitty initiative
Looking Back, Look forward #ccc 2.34
Share to Twitter: #posh
Note: This is an Invitation to join #ccc for Guaranteed 👍= 👍 Daily Income 💵 = 💵 and Payout 💸 = 💸 for Newbies (2.0) 🐟 🐟 🐜 = 🐜 🐛 = 🐛 in #ccc 👣 = 👣 and Follow 👣 = 👣 the Honor Code 🏅= 🏅 - the Creed (Conditions and Limits Inside) AND the latest update <<< please click to read.`
#STEEM ON NEWSTEEM!
It's me
@olivia08