There is a myth that runs among men who eat meat, especially those who do not take the trouble to investigate and study the consumption of vegan food, this bad concept that being vegan or eating more plant- and vegetable-based foods does not increase muscle mass and that vegans are all thin and weak. This is not true.
This myth comes from the fact that you are a person with little information and too closed minded, so many people fall into ignorance when they compare the vegan as someone weaker than the meat eaters. I, personally, am not a vegan and I am not close to being one. But I respect and admire vegans very much, the principles and values that they have are to be admired and they have a great tolerance towards those of us who consume meat. I try to take care of my diet with the little I have at home, with the little I get on the street, trying to replace meat with other types of food. This is due to the economic crisis that my country is going through, which nowadays is expensive to consume food such as meat, chicken or even fish.
This crisis led us to learn to consume more varied foods that substitute for meat and especially not derived from the animal; milk, eggs, cheese, etc. Interestingly, all food derived from the animal is expensive in this country. So we can say that many of us are in the line of being a ''quasi-vegan''. In this article we will give some tips on how to gain weight with a vegan diet, without being a vegan.
Spanish:
Existe un mito que corre entre los hombres que comen carne, especialmente aquellos que no se toman la molestia de investigar y estudiar el consumo de alimentos veganos, este mal concepto de que ser vegano o comer más alimentos a base de plantas y vegetales no aumenta la masa muscular y que los veganos son todos delgados y débiles. Esto no es cierto.
Este mito viene del hecho de que eres una persona con poca información y una mente demasiado cerrada, por lo que mucha gente cae en la ignorancia cuando comparan al vegano como alguien más débil que los que comen carne. Yo, personalmente, no soy un vegano y no estoy cerca de serlo. Pero respeto y admiro mucho a los veganos, los principios y valores que tienen son dignos de admiración y tienen una gran tolerancia hacia aquellos de nosotros que consumimos carne. Trato de cuidar mi dieta con lo poco que tengo en casa, con lo poco que consigo en la calle, tratando de sustituir la carne por otro tipo de alimentos. Esto se debe a la crisis económica que atraviesa mi país, que hoy en día es caro consumir alimentos como la carne, el pollo o incluso el pescado.
Esta crisis nos llevó a aprender a consumir alimentos más variados que sustituyen a la carne y sobre todo no derivados del animal; leche, huevos, queso, etc. Curiosamente, todos los alimentos derivados del animal son caros en este país. Así que podemos decir que muchos de nosotros estamos en la línea de ser un "cuasi vegetariano". En este artículo daremos algunos consejos sobre cómo ganar peso con una dieta vegana, sin ser vegano.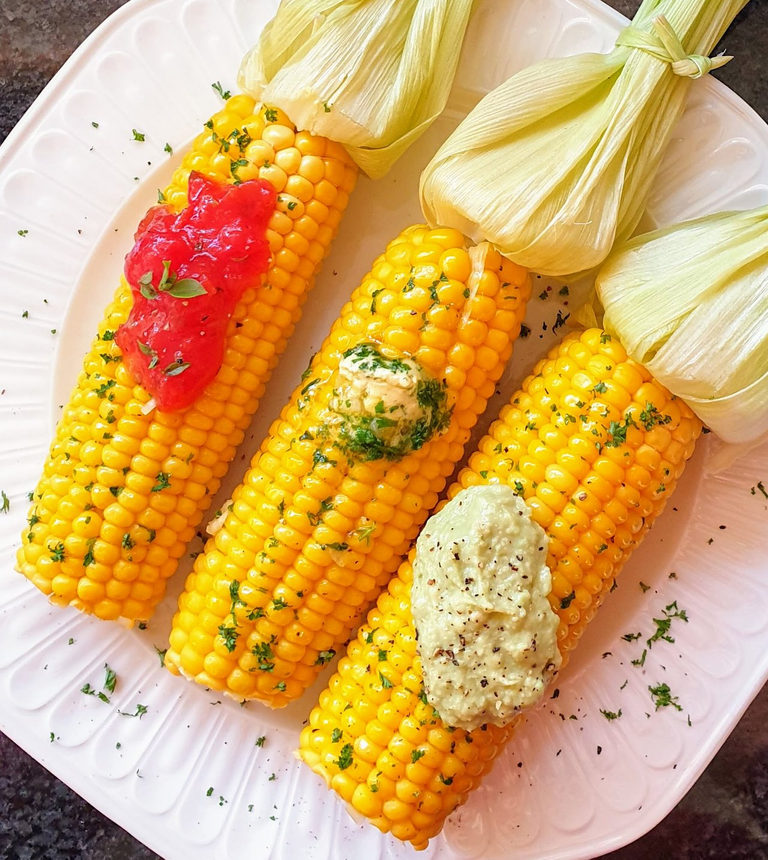 In this case of gaining muscle mass with a vegetable diet, we have to take into account that all the basic principles of weight gain can be applied in the same way. I will leave you with a short list in summary of how to gain some weight and muscle mass, with some tips for vegans.
Follow a good hypertrophy training routine: The more muscle growth is stimulated by your training, the faster and leaner you can gain muscle. This becomes even more important as you gain more training experience.

Make sure you are gaining weight: Besides lifting weights, the best thing you can do to gain muscle is to consume enough calories to gain weight. Aiming for half a kilo per week is a good goal for a beginner, which means consuming about 500 extra calories per day (the total number of calories will be about 40-48 times your body weight in kilos, but it is necessary to keep a weekly record of your weight and adjust your consumption according to what happens each week).

Eat enough protein: About 1.98-2.2 grams of protein per kilogram of body weight per day is a good number. You can get a lot of protein by eating peanuts, edamame, tofu, seeds, whole grains, among many other options, which is usually enough to achieve that goal. However, it never hurts to have a vegetable protein powder on hand. Your weight-gain diet will be much easier if you can solve the protein problem with a shake.

Consume protein regularly throughout the day: In addition to reaching your daily protein goal, it is also helpful to consume at least 20 grams of protein per meal, by eating 3 to 5 meals a day. This will generate some additional muscle growth stimulus with each meal. This stimulation is not comparable to what can be achieved with a good training session, but when the two effects are combined, the muscle gain will be a little faster.

Adjust the macronutrients properly: The best diets for weight gain tend to be high in carbohydrates, moderate in protein and low in fat. Plants are a rich and varied source of carbohydrates, so vegan diets tend to be ideal in that regard. As for the fat, more than enough can be obtained from the nuts and dried fruit mixture by adding avocado to the smoothies or by putting a little olive oil on the vegetables. There is also peanut butter, which is rich in protein, fat and calories.

Sleep like a beast: Try to get at least 7.5 hours of high-quality sleep each night. I understand if that's not possible, but a good night's sleep will help you gain muscle faster and leaner.


En este caso de ganar masa muscular con una dieta vegetal, hay que tener en cuenta que todos los principios básicos de aumento de peso pueden aplicarse de la misma manera. Les dejo una breve lista en resumen de cómo ganar algo de peso y masa muscular, con algunos consejos para los veganos.
Sigue una buena rutina de entrenamiento de hipertrofia: Cuanto más se estimule el crecimiento muscular con el entrenamiento, más rápido y más magro podrá ganar músculo. Esto se vuelve aún más importante a medida que adquieres más experiencia en el entrenamiento.

Asegúrate de que estás ganando peso: Además de levantar pesas, lo mejor que puedes hacer para ganar músculo es consumir suficientes calorías para ganar peso. Apuntar a medio kilo por semana es un buen objetivo para un principiante, lo que significa consumir unas 500 calorías extra al día (el número total de calorías será unas 40-48 veces su peso corporal en kilos, pero es necesario llevar un registro semanal de su peso y ajustar su consumo según lo que ocurra cada semana).

Come suficientes proteínas: Alrededor de 1,98-2,2 gramos de proteína por kilogramo de peso corporal al día es un buen número. Puedes obtener muchas proteínas comiendo cacahuetes, edamame, tofu, semillas, granos enteros, entre muchas otras opciones, lo cual suele ser suficiente para lograr ese objetivo. Sin embargo, nunca está de más tener a mano un polvo de proteína vegetal. Su dieta de aumento de peso será mucho más fácil si puede resolver el problema de las proteínas con un batido.

Consuma proteínas regularmente a lo largo del día: Además de alcanzar su objetivo diario de proteínas, también es útil consumir al menos 20 gramos de proteínas por comida, realizando de 3 a 5 comidas al día. Esto generará un estímulo adicional para el crecimiento muscular con cada comida. Este estímulo no es comparable con lo que se puede conseguir con una buena sesión de entrenamiento, pero cuando se combinan los dos efectos, la ganancia muscular será un poco más rápida.

Ajustar los macronutrientes adecuadamente: Las mejores dietas para ganar peso tienden a ser altas en carbohidratos, moderadas en proteínas y bajas en grasas. Las plantas son una fuente rica y variada de carbohidratos, por lo que las dietas veganas tienden a ser ideales en ese sentido. En cuanto a la grasa, se puede obtener más que suficiente de la mezcla de frutos secos añadiendo aguacate a los batidos o poniendo un poco de aceite de oliva en las verduras. También hay mantequilla de cacahuete, que es rica en proteínas, grasas y calorías.

Duerme como una bestia: Trata de dormir al menos 7,5 horas de alta calidad cada noche. Entiendo si eso no es posible, pero una buena noche de sueño te ayudará a ganar músculo más rápido y más magro.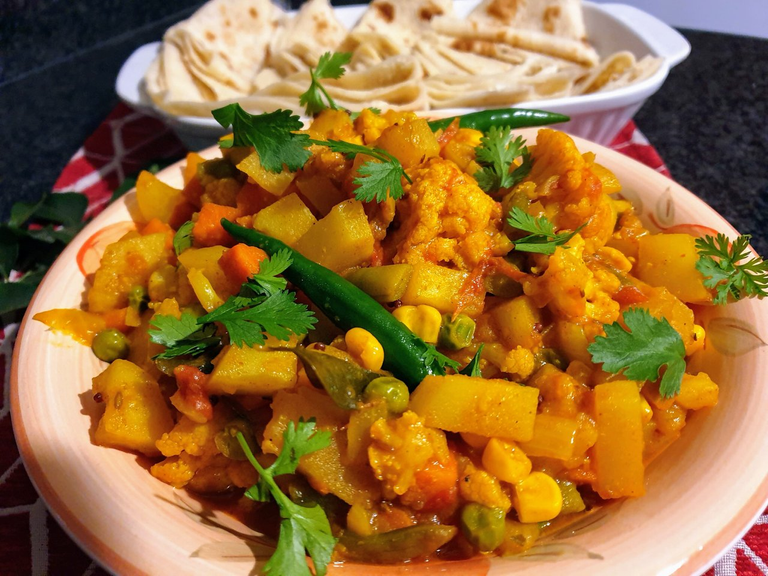 How to have a diet based only on plants to gain muscle mass.
Below I will give you strategies that work particularly well with a vegan diet.
Use the current diet as a basis.
One of the most common mistakes is to try to radically change your diet when you start to gain weight. This is a mistake for several reasons:
Your body is not used to digesting the new foods in your diet.

Eating a completely new diet requires a lot of effort and willpower.

You will have to create habits from the beginning.

You may face intolerances and allergies.

The new diet may not appeal to you.
A much better approach would be to examine your current diet, correct any nutritional imbalances and add more protein and extra calories. If you normally start the day with a fruit smoothie, the new approach would involve adding some protein powder (pea + rice, as we saw earlier).

Cómo tener una dieta basada sólo en plantas para ganar masa muscular.
A continuación les daré estrategias que funcionan particularmente bien con una dieta vegana.
Usar la dieta actual como base.
Uno de los errores más comunes es tratar de cambiar radicalmente la dieta cuando se empieza a ganar peso. Esto es un error por varias razones:
Su cuerpo no está acostumbrado a digerir los nuevos alimentos de su dieta.

Comer una dieta completamente nueva requiere mucho esfuerzo y fuerza de voluntad.

Tendrás que crear hábitos desde el principio.

Puede que te enfrentes a intolerancias y alergias.

La nueva dieta puede que no te atraiga.
Un enfoque mucho mejor sería examinar su dieta actual, corregir los desequilibrios nutricionales y añadir más proteínas y calorías extras. Si normalmente empiezas el día con un batido de frutas, el nuevo enfoque implicaría añadir algo de proteína en polvo (guisante + arroz, como vimos anteriormente).

To get the extra calories, you may want to eat some nuts or trail mix between lunch and dinner, increase the portion size a bit or put an extra spoonful of olive oil in your salads.
As we advise you, remember not to change the aspects of your diet that are already working for you; just add the extra nutrients you need to gain muscle.
SHAKES TO GAIN WEIGHT AND MUSCLE:
Mixing food to make a shake is essentially a way of pre-digesting food, allowing it to pass through your digestive system more quickly. A big conventional breakfast can leave you completely full for several hours, while a shake will probably leave you with enough appetite for a small snack between meals.
As long as you don't drink more than a glass or two, the shakes tend to be quite light on the stomach, so you'll have more energy to start the day. This will make the process of gaining weight much more enjoyable.
The shakes can be composed exclusively of unprocessed foods, so you can consume all the fruits and vegetables of the day in one meal, freeing up space and appetite for the other meals.
Vegan Muscle Building Shake (3 servings, 630 calories per serving)
1.5 cups of oatmeal (910 calories)
0.5 cups of nuts (262 calories)
2 bananas (210 calories)
2 bunches of spinach (14 calories)
1 cup of frozen berries (70 calories)
3 servings of pea protein powder (450 calories)
3 portions of green tea leaves
1-2 glasses of water
This results in three servings, each of 630 calories and 40 grams of protein. To make my life easier, I prepare three servings at a time. That way, I only have to make the shake every three mornings. To make it fit better into my usual routine, I add the green tea leaves to have some caffeine. This allows me to get my usual dose of caffeine with the shake.
Starting with a shake like this helps our daily caloric goal, allows us to have a good amount of vegetables and fruits and allows us to have the space and appetite for larger lunches and dinners (as well as a couple of snacks in between).
KEEP YOUR FIBER INTAKE MODERATE:
Diets based on plant consumption are naturally very high in fiber, which is very good. However, when you start adding the extra calories, that means even more fiber, which can start to be excessive. Not only does fiber fill you up a lot, but it is also difficult to digest in large amounts, which can make you feel sick, gassy and completely full.
Once you recognize the problem, the solution is quite simple: consume less fiber. You can decrease the fiber content in your diet by substituting celery for bananas, or by substituting broccoli for peas, for example. As long as you continue to eat mostly unprocessed foods, your diet will remain nutritious, but it will be easier on your digestive system.
This, curiously, is controversial, but it might help to drink the fruit juice (in a box). Assuming you are consuming a lot of unprocessed food throughout the day, a little juice in a box with your meals (or while you are training) tends to be an effective way to consume more calories without increasing your fiber intake as much. Cranberry, apple and orange juices are fairly common choices; my favorite is cranberry.

Para obtener las calorías extra, puede comer algunas nueces o mezcla de frutos secos entre el almuerzo y la cena, aumentar un poco el tamaño de la porción o poner una cucharada extra de aceite de oliva en sus ensaladas.
Como le aconsejamos, recuerde que no debe cambiar los aspectos de su dieta que ya le están funcionando; sólo añada los nutrientes extra que necesita para ganar músculo.
BATIDOS PARA GANAR PESO Y MÚSCULO:
Mezclar alimentos para hacer un batido es esencialmente una forma de predigerir la comida, permitiéndole pasar a través de su sistema digestivo más rápidamente. Un gran desayuno convencional puede dejarte completamente lleno durante varias horas, mientras que un batido probablemente te dejará con suficiente apetito para un pequeño aperitivo entre comidas.
Mientras no bebas más de un vaso o dos, los batidos tienden a ser bastante ligeros para el estómago, así que tendrás más energía para empezar el día. Esto hará que el proceso de ganar peso sea mucho más agradable.
Los batidos pueden estar compuestos exclusivamente de alimentos no procesados, así que puedes consumir todas las frutas y verduras del día en una sola comida, liberando espacio y apetito para las otras comidas.
Batido vegano de construcción muscular (3 porciones, 630 calorías por porción)
1,5 tazas de avena (910 calorías)
0,5 tazas de nueces (262 calorías)
2 plátanos (210 calorías)
2 ramos de espinacas (14 calorías)
1 taza de bayas congeladas (70 calorías)
3 porciones de polvo de proteína de guisante (450 calorías)
3 porciones de hojas de té verde
1-2 vasos de agua
Esto resulta en tres porciones, cada una de 630 calorías y 40 gramos de proteína. Para hacer mi vida más fácil, preparo tres porciones a la vez. De esa manera, sólo tengo que hacer el batido cada tres mañanas. Para que encaje mejor en mi rutina habitual, añado las hojas de té verde para tomar un poco de cafeína. Esto me permite obtener mi dosis habitual de cafeína con el batido.
Empezar con un batido como este ayuda a nuestro objetivo calórico diario, nos permite tener una buena cantidad de verduras y frutas y nos permite tener el espacio y el apetito para almuerzos y cenas más grandes (así como un par de bocadillos entremedio).
MANTENGA SU CONSUMO DE FIBRA MODERADO:
Las dietas basadas en el consumo de plantas son naturalmente muy altas en fibra, lo cual es muy bueno. Sin embargo, cuando comienzas a agregar las calorías extras, eso significa aún más fibra, que puede comenzar a ser excesiva. La fibra no sólo te llena mucho, sino que también es difícil de digerir en grandes cantidades, lo que puede hacer que te sientas enfermo, con gases y completamente lleno.
Una vez que reconoces el problema, la solución es bastante simple: consumir menos fibra. Puedes disminuir el contenido de fibra en tu dieta sustituyendo el apio por los plátanos, o sustituyendo el brócoli por los guisantes, por ejemplo. Mientras sigas comiendo principalmente alimentos no procesados, tu dieta seguirá siendo nutritiva, pero será más fácil para tu sistema digestivo.
Esto, curiosamente, es controvertido, pero podría ayudar a beber el zumo de fruta (en una caja). Asumiendo que usted está consumiendo muchos alimentos no procesados a lo largo del día, un poco de jugo en una caja con sus comidas (o mientras está entrenando) tiende a ser una forma efectiva de consumir más calorías sin aumentar tanto su consumo de fibra. Los zumos de arándanos, manzana y naranja son opciones bastante comunes; mi favorito es el de arándanos.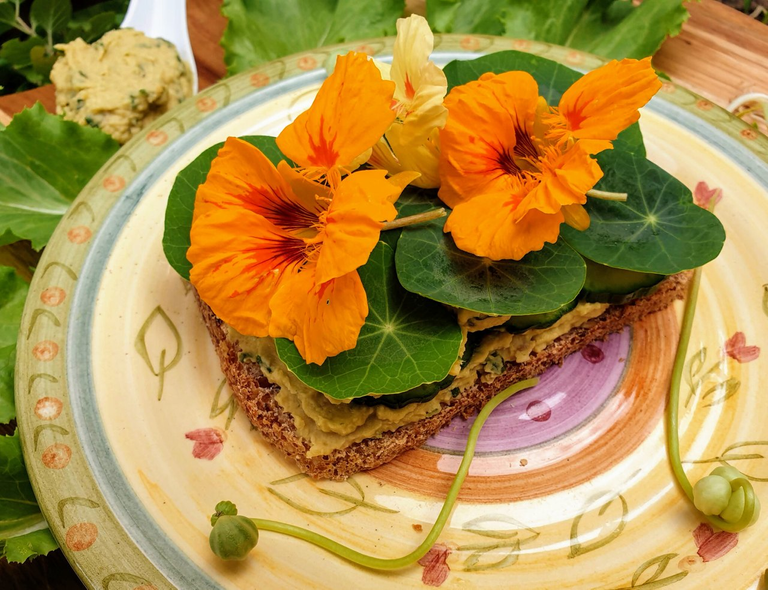 So contrary to the popular myth of those who don't take on the task of studying, vegans can gain weight and muscle mass as quickly and effectively as any other non-vegan. Plant-only diets help the body's building process. I will leave you this brief summary to understand and know how to do it:
Follow a good training program (a hypertrophy program): The better your training is at stimulating muscle growth, the faster and leaner you will gain muscle. If your program is not good, you will only gain weight.

Consume enough calories to gain weight (+500): If you are not gaining weight, you are not gaining muscle. To make things easier, try to maintain a moderate fiber intake, have a shake with enough calories at breakfast, eat a little trail mix as a snack and consume more calories in liquid form. But above all, eat the foods you like. Just try to add the nutrients you need instead of changing your diet drastically.

Eat enough protein (1.98-2.2g/kg/day): You can do this with a diet that contains several sources of vegetable protein, but it usually helps to have protein powder on hand. The pea-rice protein blend is usually the best. This is to make things a little easier.

Have a healthy diet based on plants, so we help the growth of muscle mass: You must have a very varied diet, which may consist mainly of unprocessed foods, considering possible nutritional deficiencies such as vitamin B-12 and supplement with creatine to help with the growth of muscle mass.

Macronutrients must be adjusted accordingly: A good diet for gaining muscle is usually composed of 50-60% carbohydrates, 20-30% protein and 20% fat. Plant-based diets are usually good in this regard.

Consume protein regularly throughout the day (3-5 meals with at least 20g): In addition to meeting the daily protein target, it also helps to have at least 20 grams of protein per meal, by eating 3-5 meals a day. This will help you meet your daily goal, but will also stimulate a little more muscle growth.

Sleep like a beast: Lifting weights, digesting lots of food and building new muscle tissue is healthy, but it's also demanding on your body (and your immune system). Make sure you get plenty of rest. This point is not the last one because it is less important, but because I want it to stay in your mind, disturbing you when you are on Instagram at night.
This is perhaps just a small piece of advice from many that we could discuss on this topic. But we should know that for sure, we can gain weight and muscle mass with a diet based on vegan foods.

Así que, contrariamente al mito popular de los que no se encargan de estudiar, los veganos pueden ganar peso y masa muscular tan rápida y eficazmente como cualquier otro no vegano. Las dietas de sólo plantas ayudan al proceso de construcción del cuerpo. Les dejaré este breve resumen para que lo entiendan y sepan cómo hacerlo:
Seguir un buen programa de entrenamiento (un programa de hipertrofia): Cuanto mejor sea tu entrenamiento para estimular el crecimiento muscular, más rápido y más magro ganarás músculo. Si tu programa no es bueno, sólo ganarás peso.

Consume suficientes calorías para ganar peso (+500): Si no estás ganando peso, no estás ganando músculo. Para facilitar las cosas, trate de mantener un consumo moderado de fibra, tome un batido con suficientes calorías en el desayuno, coma un poco de trail mix como refrigerio y consuma más calorías en forma líquida. Pero sobre todo, coma los alimentos que le gustan. Intenta añadir los nutrientes que necesitas en lugar de cambiar tu dieta drásticamente.

Come suficientes proteínas (1,98-2,2g/kg/día): Puedes hacerlo con una dieta que contenga varias fuentes de proteína vegetal, pero normalmente ayuda tener a mano polvo de proteína. La mezcla de proteína de arveja y arroz suele ser la mejor. Esto es para facilitar un poco las cosas.

Tener una dieta saludable basada en plantas, así ayudamos al crecimiento de la masa muscular: Debe tener una dieta muy variada, que puede consistir principalmente en alimentos no procesados, considerando posibles deficiencias nutricionales como la vitamina B-12 y el suplemento con creatina para ayudar al crecimiento de la masa muscular.

Los macronutrientes deben ser ajustados en consecuencia: Una buena dieta para ganar músculo suele estar compuesta de 50-60% de carbohidratos, 20-30% de proteínas y 20% de grasas. Las dietas basadas en plantas son usualmente buenas en este sentido.

Consuma proteínas regularmente a lo largo del día (3-5 comidas con al menos 20g): Además de cumplir con el objetivo diario de proteínas, también ayuda tener por lo menos 20 gramos de proteínas por comida, realizando de 3 a 5 comidas al día. Esto le ayudará a cumplir con su objetivo diario, pero también estimulará un poco más el crecimiento muscular.

Duerme como una bestia: Levantar pesas, digerir mucha comida y construir nuevo tejido muscular es saludable, pero también es exigente para tu cuerpo (y tu sistema inmunológico). Asegúrate de descansar mucho. Este punto no es el último porque sea menos importante, sino porque quiero que permanezca en tu mente, perturbándote cuando estés en Instagram por la noche.
Este es quizás un pequeño consejo de muchos que podríamos discutir sobre este tema. Pero debemos saber que con seguridad, podemos ganar peso y masa muscular con una dieta basada en alimentos vegetarianos.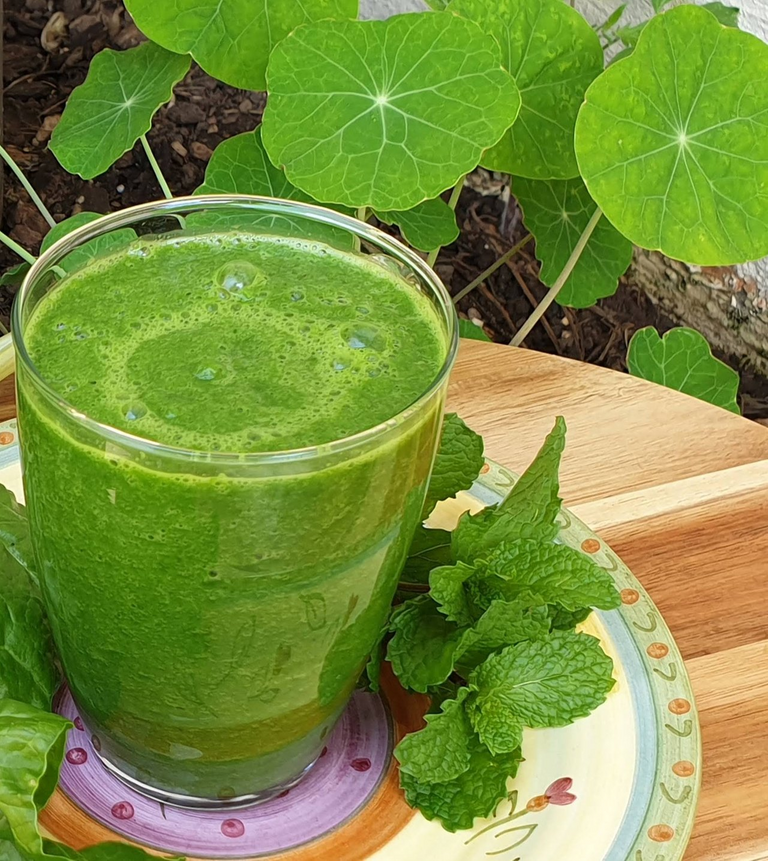 We must break with the typical myth that vegans are weaker and that most of them are thinner. This is far from the reality, if we consider that there are obese vegans or vegans with a body with too many muscles. Remember, being the typical tough, strong man has nothing to do with food. We can look tough if our diet is plant-based or stop eating meat for a while. Of course, I am not an expert on this subject, so I always recommend consulting a specialist before making a decision.
Debemos romper con el típico mito de que los veganos son más débiles y que la mayoría de ellos son más delgados. Esto está lejos de la realidad, si consideramos que hay veganos obesos o veganos con un cuerpo con demasiados músculos. Recuerden, ser el típico hombre duro y fuerte no tiene nada que ver con la comida. Podemos parecer duros si nuestra dieta es a base de plantas o dejar de comer carne por un tiempo. Por supuesto, no soy un experto en este tema, así que siempre recomiendo consultar a un especialista antes de tomar una decisión.

Without further ado, I thank the Natural Medicine community and @raymondspeaks from the Man Cave for this new initiative. If you wish to participate, you should know that the prizes of this challenge will be LOTUS tokens, BRO Tokens and 50 HIVE! Do you want to know how?:
Enter this LINK.
Sin más preámbulos, agradezco a la comunidad de Medicina Natural y a @raymondspeaks de la Cueva del Hombre por esta nueva iniciativa. Si desean participar, deben saber que los premios de este desafío serán fichas de LOTUS, fichas de BRO y 50 HIVE! ¿Quieres saber cómo?:

Entra en este ENLACE.

Translation made with the free version of the translator DeepL
Source of images used in this article: @lizelle of Stock Images Community
@lizelle gets 5 percent beneficiary for this post for using his photo. Check out the community HERE or simply use the tag #stockshares to give permission for anyone to use your photos in that post. Created by @minismallholding, it's designed to keep OUR photographers and artists rewarded in HIVE.
Traducción realizada con la versión gratuita del traductor DeepL
Fuente de las imágenes utilizadas en este articulo: @lizelle de Stock Images Community
@lizelle obtiene un 5% de beneficio para este articulo por usar su foto. Echa un vistazo a la comunidad AQUÍ o simplemente usa la etiqueta #stockshares para dar permiso a cualquiera para usar sus fotos en ese post. Creado por @minismallholding, está diseñado para mantener a NUESTROS fotógrafos y artistas recompensados en HIVE.