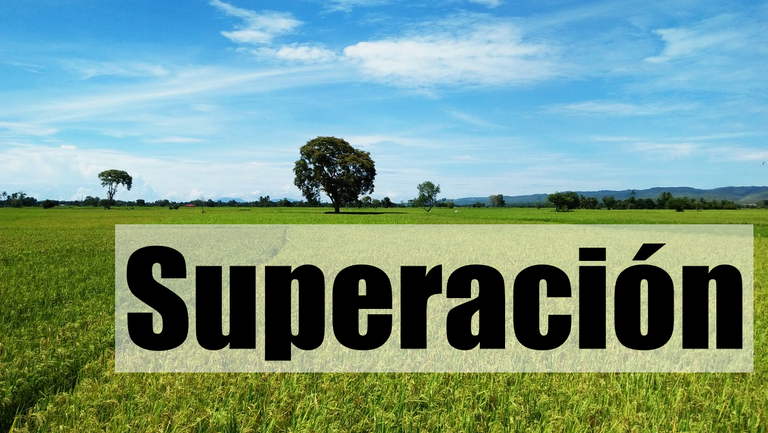 I think and review what my story is and I thank for the hard lessons the mistakes have offered me, I realize I could have done something different. People who hurt me, people I hurt, circles I have given up out of stubbornness, much time and energy wasted in situations that were unimportant and so on. The list is big. It's very true that at that time that was my level of consciousness and I didn't know that I could do it any other way. Yes, If you want to do things differently and better, it is possible to do so. Although I still feel that I am far from where I need to go, I am no longer the same person I was before. My way of seeing and living has changed a lot, isn't that what has happened to all of us?
Pienso y repaso lo que es mi historia y agradezco las duras lecciones que me han ofrecido los errores, me doy cuenta de que podría haber hecho algo diferente. Personas que me lastimaron, personas a las que lastimé, círculos a los que renuncié por terquedad, mucho tiempo y energía desperdiciados en situaciones sin importancia y así sucesivamente. La lista es grande. Es muy cierto que en ese momento ese era mi nivel de consciencia y no sabía que podía hacerlo de otra manera. Sí, si quieres hacer las cosas de forma diferente y mejor, es posible hacerlo. Aunque todavía siento que estoy lejos de donde necesito ir, ya no soy la misma persona que era antes. Mi forma de ver y vivir ha cambiado mucho, ¿no es eso lo que nos ha pasado a todos?
EN

And what did I do with my past, especially those chapters that I am internally aware of today that could have been totally different?. Instead of being paralyzed by all the error, I accepted responsibility with maturity, repaired what was possible to repair and was able to move forward with a new vision of everything and everyone. No one should be ashamed; everything in this universe is in eternal evolution and we are all part of it.
Reinventing yourself every day is a must in evolution. To feel that pleasure and delight in the transformation that takes place in the path of this wisdom and the beauty of the love that we get if we do our best. The best stories are about self-improvement and overcoming.
ES

¿Y qué hice con mi pasado, especialmente con aquellos capítulos de los que soy consciente internamente hoy en día que podrían haber sido totalmente diferentes?. En lugar de estar paralizado por todo el error, acepté la responsabilidad con madurez, reparé lo que era posible reparar y fui capaz de avanzar con una nueva visión de todo y de todos. Nadie debería avergonzarse; todo en este universo está en eterna evolución y todos somos parte de ella.
Reinventarse a sí mismo cada día es una necesidad en la evolución. Sentir ese placer y deleitarse en la transformación que tiene lugar en el camino de esta sabiduría y la belleza del amor que obtenemos si hacemos lo mejor posible. Las mejores historias son sobre la auto-mejora y la superación.
---
Imagine a movie in which a child is born in a home full of love and with all the conditions for a healthy life. From the beginning, his parents, evolved souls, give him wise lessons of love, tolerance and compassion, within a beautiful code of existential ethics and noble moral values. This child develops in goodness and light, learns quickly and always spreads seeds of joy wherever he goes. Upon reaching adulthood, he embraces medicine as an instrument to bring healing and well-being to all people, spreading the happiness and joy that exists within. No doubt a beautiful life story that I would surely like to see.
Imagine another film in which a child is born in an environment governed by discord, impatience, the absence of moral indicators and reasonable conditions of subsistence. It grows in the wild streets of big cities, surrounded by an inverted ethical code, distorted or non-existent moral values, where the survival instinct prevails over the noblest and subtlest feelings. Minor robberies, acts of violence that he practices and suffers, irresponsible sex, are common pages in his adolescence between hunger and, above all, the absence of love. At first and little by little he perceives in the minimal acts that, when he proceeds differently and lets the best of himself flourish, a loving feeling for all people and things creates a pleasant sphere of light around him that seems to rise from the ground.
He has the feeling that life reacts in the exact measure to his actions. It feels different, everything changes. Little by little, he begins to practice more and more such attitudes that he finds numb in the top drawer of his heart, until he makes the decision to reinvent himself. The person that he was no longer fits into himself, because he needs to be someone else.
When you change your way of being, the world is also transformed. Gradually, the ordinary people and situations in your life move away, giving rise to others. He decides to return to the classrooms, devotes himself to studies, begins to understand that knowledge broadens the vision and, after failed attempts and countless difficulties, he gets a place in a law school. After a few years of tireless struggle he becomes a merciful judge and exercises healing on all those who cross his path, using tools such as truth and justice, joyfully sowing the seed of hope in himself and in everyone. Another beautiful film I would love to see.
Imagina una película en la que un niño nace en un hogar lleno de amor y con todas las condiciones para una vida sana. Desde el principio, sus padres, almas evolucionadas, le dan sabias lecciones de amor, tolerancia y compasión, dentro de un hermoso código de ética existencial y nobles valores morales. Este niño se desarrolla en la bondad y la luz, aprende rápidamente y siempre esparce semillas de alegría dondequiera que vaya. Al llegar a la edad adulta, abraza la medicina como un instrumento para llevar la curación y el bienestar a todas las personas, difundiendo la felicidad y la alegría que existe en su interior. Sin duda una hermosa historia de vida que seguramente me gustaría ver.
Imagine otra película en la que un niño nace en un ambiente gobernado por la discordia, la impaciencia, la ausencia de indicadores morales y condiciones razonables de subsistencia. Crece en las salvajes calles de las grandes ciudades, rodeado de un código ético invertido, de valores morales distorsionados o inexistentes, donde el instinto de supervivencia prevalece sobre los sentimientos más nobles y sutiles. Robos menores, actos de violencia que practica y sufre, sexo irresponsable, son páginas comunes en su adolescencia entre el hambre y, sobre todo, la ausencia de amor. Al principio y poco a poco percibe en los actos mínimos que, cuando procede de manera diferente y deja florecer lo mejor de sí mismo, un sentimiento amoroso por todas las personas y cosas crea una agradable esfera de luz a su alrededor que parece levantarse del suelo.
Tiene la sensación de que la vida reacciona en la medida exacta a sus acciones. Se siente diferente, todo cambia. Poco a poco, comienza a practicar más y más tales actitudes que encuentra entumecidas en el cajón superior de su corazón, hasta que toma la decisión de reinventarse. La persona que era ya no cabe en sí misma, porque necesita ser otra persona.
Cuando cambia su forma de ser, el mundo también se transforma. Gradualmente, la gente común y las situaciones de tu vida se alejan, dando lugar a otras. Decide volver a las aulas, se dedica a los estudios, comienza a comprender que el conocimiento amplía la visión y, después de intentos fallidos e innumerables dificultades, consigue un lugar en una escuela de leyes. Después de algunos años de lucha incansable se convierte en un juez misericordioso y ejerce la curación de todos aquellos que se cruzan en su camino, utilizando herramientas como la verdad y la justicia, sembrando alegremente la semilla de la esperanza en sí mismo y en todos. Otra hermosa película que me encantaría ver.
---
In that absurd hypothesis of seeing only one movie, which one do you choose? In spite of being two very beautiful love stories, I choose the second one. The stories of overcoming are always fascinating and have enchanted humanity since time immemorial, as they are evidence of evolution. So, the very history of the world is told through the little stories of people like you, like me, like anyone else. Those characters we meet in books are only more visible reflections of a shift to a new level of consciousness, which is sedimented in the most intimate of us all.
Therefore, there is no unpleasant path in this process. It is those curves and difficulties of the road that can project the beauty of our path, color the landscape as we change our way of seeing, our way of being, that reflects every decision we make. It is enough to be willing to see with other eyes and have that courage, wisdom and love to be different. It is enough to be willing to see with other eyes and have the courage, wisdom and love to make a difference. We cannot rewrite our past, but we can build a very different future.
En esa absurda hipótesis de ver sólo una película, ¿cuál eliges? A pesar de ser dos historias de amor muy hermosas, elijo la segunda. Las historias de superación son siempre fascinantes y han encantado a la humanidad desde tiempos inmemoriales, ya que son una prueba de la evolución. Así que la historia del mundo se cuenta a través de las pequeñas historias de gente como tú, como yo, como cualquier otra persona. Esos personajes que encontramos en los libros son sólo reflejos más visibles de un cambio a un nuevo nivel de conciencia, que se sedimenta en lo más íntimo de todos nosotros.
Por lo tanto, no hay ningún camino desagradable en este proceso. Son esas curvas y dificultades del camino las que pueden proyectar la belleza de nuestro camino, colorear el paisaje a medida que cambiamos nuestra forma de ver, nuestra forma de ser, que refleja cada decisión que tomamos. Basta con estar dispuesto a ver con otros ojos y tener ese coraje, esa sabiduría y ese amor para ser diferente. Basta con estar dispuesto a ver con otros ojos y tener el coraje, la sabiduría y el amor para marcar la diferencia. No podemos reescribir nuestro pasado, pero podemos construir un futuro muy diferente.
---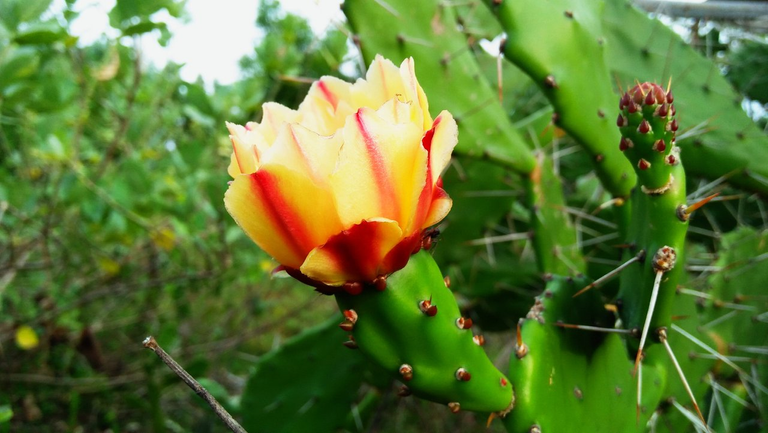 ---
I invite you to embrace your story without being victimized or ashamed, we must take advantage of this to know ourselves, so that you know yourself better, accept the mistakes, because these are lessons. To understand that absolutely everything can be different and better, is to understand that it is the ticket to the next station. The journey continues and we are responsible for changing everything. It is never late.
Te invito a abrazar tu historia sin ser víctima ni avergonzarte, debemos aprovechar para conocernos a nosotros mismos, para que te conozcas mejor, aceptes los errores, porque son lecciones. Entender que absolutamente todo puede ser diferente y mejor, es entender que es el boleto a la siguiente estación. El viaje continúa y somos responsables de cambiar todo. Nunca es tarde.
Blessing | Bendiciones
---
---
Follow me